Stock market news live updates: Stocks cap volatile session lower, snapping two-day surge
U.S. stocks snapped a two-day rally to close Wednesday lower after a turbulent last hour of trading that saw the major averages try — and fail — to hold on to modest gains.
The S&P 500 edged down 0.2% but was well off its intraday loss of nearly 2%. The Dow Jones Industrial Average slipped 0.1%, and the technology-heavy Nasdaq Composite declined 0.3%.
Still, U.S. stock indexes remain well above last week's lows. The moves on Wednesday came after the benchmark S&P 500 surged 5.7% in the prior two days – its largest back-to-back gain in more than two years. Carson Group's Ryan Detrick points out that advance marks the best start to a new quarter since Q2 of 1938.
The Dow Jones Industrial Average added 1,500 points on Monday and Tuesday, a climb that placed the index back above its key 30,000 level and out of a bear market, only 18% below its recent high. The technology-heavy Nasdaq Composite soared 5.6% over the same two-day span.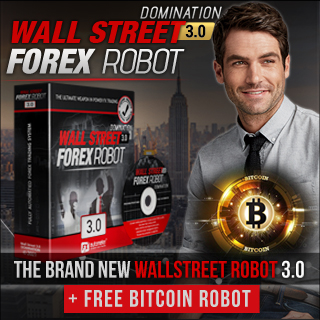 In economic data on Wednesday, the ADP's private employment report showed the U.S. economy added 208,000 jobs in September.
Shares of Twitter (TWTR) dipped 1.3% following a 22% spike on Tuesday that came after Tesla (TSLA) CEO Elon Musk apparently agreed to purchase the social media platform at his original proposed price of $54.20 per share. The bid came days before he was expected to be deposed as part of Twitter's lawsuit.
Elsewhere in markets, U.S. Treasury yields nudged higher across the board after retreating, with the yield on the 10-year note back above 3.7%. The U.S. dollar index also inched up after its fifth straight decline on Tuesday. The dollar has now "round-tripped" its post-FOMC meeting surge and is back to where it was on Sept. 6., per data from Bespoke Investment Group.
On the oil front, OPEC+ greenlit its heftiest production cut since 2020 – of 2 million barrels a day – after U.S. officials failed to push back against the decision ahead of a meeting by the oil producers' group. West Texas Intermediate (WTI) crude oil rose 1.4% to settle at $87.76 per barrel. Goldman Sachs analysts called the OPEC+ cut "very bullish" for oil and raised its price target to $110 per barrel.
While the start of a fresh month and quarter gave markets a reprieve from vicious September selling across both stocks and bonds, many strategists are skeptical the rally can sustain momentum with officials still on pace for further policy tightening and what's expected to be a grim earnings season ahead.
"Early October optimism is still seeping through financial markets, with hopes rising that the relentless hikes in interest rates by the Federal Reserve could slow and even soon reverse," Susannah Streeter, senior investment and markets analyst at Hargreaves Lansdown, said in a note.
"Investors are clinging onto every shred of evidence which may point in this direction, such as US job vacancy stats which dropped sharply in September, but there is still every chance that the rays of light they are glimpsing will be eclipsed by a fresh determination by policymakers to stay the course on rate rises until inflation is brought down considerably further."
Labor and manufacturing data this week helped stoke the renewed optimism around a policy pivot this week. Figures from the Institute for Supply Management (ISM) on Monday showed U.S. manufacturing grew at the slowest pace in two and a half years. And the Labor Department said in its monthly Job Openings and Labor Turnover Survey (JOLTS) that job openings dropped 1.1 million to 10.1 million on the last business day of August.
LPL Financial Chief Economist Jeffrey Roach indicated the data is unlikely to deter policymakers from another sizable bump to the Fed's benchmark interest rate in November, as "the labor market moved from 'extremely tight' to just 'very tight.'"
The Labor Department's all-important monthly jobs report due out Friday morning will be the more critical economic release for investors to assess. Economists expect nonfarm payrolls rose by 250,000 last month, per consensus estimates from Bloomberg.
—
Alexandra Semenova is a reporter for Yahoo Finance. Follow her on Twitter @alexandraandnyc
DoorDash laying off 1,250 people, about 6% of its workforce – CBC News
DoorDash Inc. said on Wednesday it was cutting about 1,250 jobs, or six per cent of its total workforce, as the food-delivery company looks to keep a lid on costs to cope with a slowdown in demand.
DoorDash went on a hiring spree to cater to a flood of orders from people stuck at home during the height of the pandemic, but a sudden drop in demand from inflation-wary customers has left the company grappling with ballooning costs.
"We were not as rigorous as we should have been in managing our team growth … That's on me. As a result, operating expenses grew quickly," chief executive Tony Xu said in a memo to employees that was posted on the company's website.
"Given how quickly we hired, our operating expenses — if left unabated — would continue to outgrow our revenue."
DoorDash has about 20,000 employees worldwide, and "some of the affected employees are based in Canada," the company told CBC News in a statement, without elaborating.
The company joins a growing list of technology firms, including Amazon, Facebook-owner Meta, Twitter, Shopify and others that have laid off thousands of employees in recent weeks as they brace for a potential economic downturn.
British food delivery company Deliveroo said in late October that sales growth would be at the lower end of its previous forecast. In September, Winnipeg-based food delivery app SkipTheDishes laid off 350 workers.
Earlier this month, DoorDash reported a bigger-than-expected quarterly net loss of $295 million US, raising questions about the growth prospect of delivery firms as economies reopen. The company's shares have lost two thirds of their value this year.
"Greater emphasis on its cost structure is a welcoming sign, especially given the potential for consumer spending to deteriorate faster than expected," said Angelo Zino, analyst at CFRA Research.
'I didn't ever try to commit fraud on anyone,' FTX founder Sam Bankman-Fried says – CBC News
The man at the centre of collapsed cryptocurrency exchange FTX made his first public appearance since the saga began, telling a New York audience on Wednesday that it was never his intention to commit fraud.
Sam Bankman-Fried, the 30-year-old founder of FTX, appeared at the New York Times' Dealbook Summit on Wednesday, for an interview with journalist Andrew Ross Sorkin about what happened to cause his cryptocurrency firm to collapse into bankruptcy earlier this month.
The firm, once worth more than $32 billion US, entered bankruptcy protection on Nov. 11 after a whirlwind series of days that saw it go from trying to solve a liquidity crunch by merging with a rival, to having that deal fall apart and succumbing to a run on the bank as traders pulled out $6 billion in funds within three days.
Filings show the company owes almost $10 billion to various creditors, and at least $1 billion worth of customer deposits are missing.
Among numerous allegations, customer deposits at FTX appear to have been used as capital and collateral for loans for an investment firm called Alameda affiliated with him — an allegation that amounts to fraud, and one that he pushed back against strongly.
'Deeply sorry'
"I didn't ever try to commit fraud on anyone," he told Sorkin, "I didn't knowingly co-mingle funds."
While he acknowledged mistakes were made, Bankman-Fried rejected repeated attempts to characterize what happened at his cryptocurrency firm as being in any way malicious or illegal.
"I am deeply sorry about what happened," he said. "I was excited about the prospects of FTX a month ago, I saw it as a thriving, growing business."
Bankman-Fried has seen his personal net worth evaporate in the debacle, from more than $26 billion a year ago to "close to nothing" today — and he insisted that he doesn't have any of the money that has vanished.
"I don't have any hidden funds here. Everything I have, I am disclosing," he said.
"I'm down to one working credit card … [and] hundreds of dollars or something like that, in a bank account."
WATCH | Former regulator weighs in on FTX debacle:
Charley Cooper, a former executive at commodities regulator the CFTC, says the collapse of FTX is a good lesson of the inherent dangers of the cryptocurrency space.
He says, to his knowledge, there are enough funds at FTX to give users their money. But his hands are tied since he no longer has a formal role at the company since it entered bankruptcy proceedings.
"I believe that withdrawals could be opened up today and everyone could be made whole," he said.
John Jay Ray III, the restructuring expert who has been handling FTX's bankruptcy proceedings has said in legal filings that Bankman-Fried appears to have treated the company as his "personal fiefdom" and has called the fiasco a "complete failure of corporate controls."
Bankman-Fried has been active on Twitter since the debacle first started, but his appearance on Wednesday marks his first public appearance since the saga began.
There was speculation he was going to appear in person, but ultimately he appeared via video link from the Bahamas, where he lives.
Legal problems
Sorkin asked Bankman-Fried if he did not appear in person because he is worried about being within the reach of U.S. agencies including the Department of Justice and the Securities and Exchange Commission, both of which are probing what happened at FTX.
Bankman-Fried appeared to side-step that question, remarking instead that, to his knowledge, he can still legally enter the U.S.
"I've seen a lot of the hearings that have been happening [and] would not be surprised if some time I am out there talking about what happened," he said, adding that he "does not personally think" he has any criminal liability to worry about.
That being said, he said his legal team is "very much not" supportive of his decision to appear at the summit and speak publicly about what happened at FTX. His lawyers advice was "to recede into a hole," he joked.
Investors focus on Powell's comments which put gold back into rally mode – Kitco NEWS
Today gold futures are trading solidly higher as market participants react to Chairman Jerome Powell's speech at the Hutchings Center on Fiscal and Monetary Policy, held at the Brookings Institution in Washington. Market participants focused intently on his remarks which alluded to a dynamic change in the Federal Reserve's monetary policy.
"Thus, it makes sense to moderate the pace of our rate increases as we approach the level of restraint that will be sufficient to bring inflation down … The time for moderating the pace of rate increases may come as soon as the December meeting."
However, it must be noted that the reaction by investors at large seems to focus on what they had hoped to hear which is the Fed will begin to raise rates at a slower pace rather than his nuanced message that the time required for the Federal Reserve to achieve their goal will take much longer.
"It is likely that restoring price stability will require holding policy at a restrictive level for some time … History cautions strongly against prematurely loosening policy. We will stay the course until the job is done."
As of 6:16 PM EST gold futures basis of the most active February, 2023 Comex contract is fixed at $1784.60 After factoring in today's double-digit advance comprised of dollar weakness, buyers in the market along with the rollover from the December to February contract month.
Chairman Powell's speech today diminished the concern of investors as they reacted to other members of the Federal Reserve who have been extremely vocal about upcoming interest rate hikes. Specifically, recent remarks by James Bullard underscored the hawkish intent of the Federal Reserve. Last week he commented on the need for the Federal Reserve's benchmark rate to go as high as 7% to deal with inflation. This week he said that "the Federal Reserve will likely need to keep its benchmark policy rate north of 5% for most of 2023 and into 2024 to succeed in taming inflation."
Chairman Powell's statements were not in conflict in any way with those made earlier by James Bullard and other members of the Federal Reserve in his prepared speech. However, the chairman was able to deliver this message in a much softer tone. Chairman Powell in essence cemented a 50-basis point rate hike at the December FOMC meeting. However, he stressed that slowing the pace of rate hikes would require that the Fed maintains a restrictive monetary policy for a longer period.
Gold's recent rally from $1621 to just shy of $1800 is a reflection of a major change in the market sentiment of investors. It suggests that investors are focusing intently on inflation and that lowering inflation to restore price stability will be a multi-year process.
For those who would like more information simply use this link.
Wishing you as always good trading,