The Art Gallery of Ontario's expansion: A machine for showing art
How do you make a building disappear? This is the question at the heart of the Art Gallery of Ontario's major new expansion.
On Thursday, the AGO released initial designs for the new wing. It will be named the Dani Reiss Modern and Contemporary Gallery, in recognition of a $35-million gift from Mr. Reiss – the Canada Goose CEO and chair. The AGO says this is among the largest donations in its history.
And yet while the addition will be large, with 40,000 square feet of new galleries, its architecture will be extremely restrained. "If you couldn't see the edges of the building, that would be fine by me," the architect Annabelle Selldorf said this week.
Four drawings released by the AGO tell the story. From the street, it looks like a tall cloud formation, picking up the colours of the sky. The designers, Selldorf Architects alongside Ontario firms Diamond Schmitt and Two Row Architect, plan to wrap the building in a material, such as terracotta tile, that can actually provide such an effect – "like the light in a watercolour," as Ms. Selldorf put it.
Formally announced last year with a budget of roughly $100-million, the Reiss wing will increase the AGO's gallery space by 40,000 square feet or about 30 per cent, putting it in contention for the most gallery space of any art museum in Canada.
The gallery is still raising money, but aims to break ground in 2024.
Cloud metaphors aside, this will be a building devoted almost totally to exhibition. "It's essentially a loft for showing art," said Brian Porter, principal of Two Row.
The selection of Ms. Selldorf and team reflects that intent. Last year Selldorf Architects completed an expansion of the Museum of Contemporary Art San Diego in La Jolla. There, they knit together a disparate set of buildings on a constrained site, delivering well-tempered white-box galleries. Although that building is smaller than the AGO, it's a near-perfect analogy for the design challenge at hand.
The six-storey Reiss volume will rise from the back of the museum's complex in downtown Toronto, above a loading dock and what is now a parking lot. The L-shaped building will connect to the existing museum at the second floor and the sixth floor.
Its five levels will contain 13 gallery spaces which vary in height and size. "This will allow us significant flexibility in how we show the collection," said AGO director Stephan Jost. "I want to make sure that as conversations change, we are able to adapt."
There's no question this project would serve that aim. The AGO has approached the expansion, the seventh in its history, with bloody-minded determination. The Reiss wing will be as large as a mid-sized art museum. And yet there is no café, no bookstore, and very little back-of-house space.
Instead, there is a set of white boxes designed to show art at all scales and in all media. Mr. Jost said this was driven by feedback from curators: They favour the open spaces and robustness of the museum's 1970s wing. Accordingly the Reiss wing will have clear-span spaces as wide as 60 feet by 60 feet, with "ceilings and walls you can drill into, and a ceiling you can hang from," Mr. Jost explained.
Planning to build all this on top of an operating museum has been a challenge. "The design looks enormously simple," said Donald Schmitt of Diamond Schmitt, "but getting to that simplicity has been a complicated road. The goal has been to pursue excellent space and beautiful proportions."
The entry to the wing will be from the southeast corner of the current museum. From here, a staircase goes straight up, with windows peeking out over the existing museum and Dundas Street. An elevator bank at the northeast corner opens on each floor into a spacious lobby with a window facing east and a built-in bench. (One newly released drawing shows such a space, with paintings by Ellsworth Kelly and Jack Bush on show just around the corner, safely out of direct sunlight.) And on the fifth floor, a terrace with a sculpture garden looks out to the south.
"We've tried to create key opportunities for visitors to reconnect with the city, with the sky, with the ground," said Mr. Porter, a member of Six Nations of the Grand River. He said this reflects a commitment to Indigenous thinking that goes throughout the project, including goals of all-electric climate control, high-performing insulation and net-zero carbon emissions.
The architects explored using mass timber, a proven technology that is increasingly being employed for midrise buildings, but went to concrete after the gallery's insurance company cited concerns about the supposed fire risk.
It's too bad. The visual warmth and technical innovation of a mass-timber structure would have been welcome additions to what seems like – by design – a machine for showing art.
But at the AGO there is an elephant in the room, and his name is Frank Gehry. The Canadian-American architect designed the gallery's last expansion, completed in 2008. His blue-titanium gallery tower is an idiosyncratic and gutsy addition to this historic complex; now the Reiss wing will rise next to it, trying to be as quiet as possible, while making space for artists to make noise.
The Thief Collector review – the ordinary married couple behind a massive art heist – The Guardian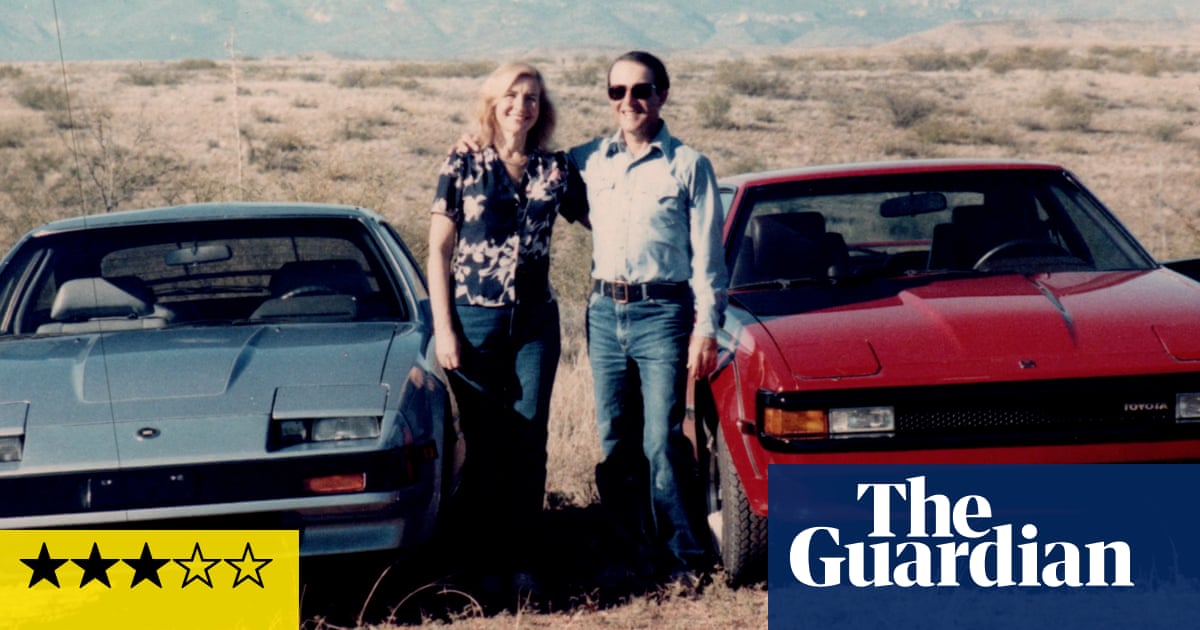 It was a brazen case of daylight robbery. In 1985, a couple walked into an art gallery on the campus of the University of Arizona and left 15 minutes later with a rolled-up Willem de Kooning shoved up the man's jacket. In 2017, the painting was finally recovered – not by the FBI, but by a trio of house clearance guys in New Mexico. It had been hanging for 30 years on the bedroom wall of retired teachers Rita and Jerry Alter.
How an ordinary couple like the Alters pulled off one of the biggest art heists of the 20th century is told in this mostly entertaining documentary. You can imagine the story being turned into a podcast and it's perhaps stretched a little thin for a full-length documentary. (Did we really need an interview with the couple's nephew's son?) The weak link is the film's dramatisation of the theft: a tongue-in-cheek pastiche that feels a bit glib as questions about the Alters' motivations deepen and darken. Still, the film offers a fascinating glimpse into the mystery of other people, especially other people's marriages. Friends and family still look dazed that the Alters – Rita and Jerry! – were behind the theft.
The unlikely heroes of the story are a trio of honest-as-they-come house clearance men who bought the De Kooning along with the contents of Jerry and Rita's house after they died. When a customer offered them $200,000 for the painting, they did a bit of Googling; after realising it could be the missing artwork (Woman-Ochre, now worth around $160m), they were straight on the phone to the gallery in Arizona to return it, with no question of making a dime for themselves.
The three men are brilliant interviewees, warm and thoroughly decent; their experience in rooting through other people's homes and lives has clearly given them the kind of insight that would make them great detectives, too. And if nothing else, this documentary ought to give someone working in television the idea of making a detective series about house clearance experts.
The Art of Gardening — New Patio Plants – CFJC Today Kamloops

460 Pemberton Terrace
Kamloops, BC
V2C 1T5
Phone: (250) 372-3322
Newsroom:
(250) 851-3204
We strive to achieve the highest ethical standards in all that we do. Our newsroom abides by the RTDNA Code of Ethics and Professional Conduct and follows the Canadian Press Stylebook
CFJC Today is a division of
Is AI art the new frontier or just another way to rip artists off? Watch episode 1 of digi-Art now – CBC.ca
Artificial Intelligence: it thinks like us, writes like us – but can it create art like us? Dive into the latest buzz to unpack if AI is a helpful collaborator or just thieving competition.
CBC Arts' new series digi-Art looks to the horizon to see what's possible with tech and art — charting a course led by creatives and innovators towards new worlds and ways of creating.
The infinite monkey theorem posits that if a countless number of monkeys were assembled in front of a limitless number of typewriters, they would eventually create writing as revered and dense as the works of William Shakespeare.
The theorem feels unimaginable and creative works are so often seen as intentional — great writing and designs can't just be shaped from nothing. But recent trends in AI seem set to transform how the creation of art is viewed in culture.
AI art has been all over the Internet, and even winning awards, and it's leading some visual artists to worry about their roles in the future.
Text-to-image systems, like DALL-E 2, have been enabling anyone to create striking visual works with just a few words. People can now truly create something from almost nothing. But, this process isn't as random as it seems.
Dr. Alexis Morris is the tier two research chair in the Internet of Things at OCAD University. He told digi-Art host Taelor Lewis-Joseph about a process called "classification" — the process by which a machine can turn language to a thing, and then ultimately an image.
"You show the machine an image of a cat, but it doesn't know what a cat is," Morris says. "You give it lots of pictures of cats and after a time, it starts to learn that cats are often a little fuzzy and have pointed ears."
"As you give it more and more pictures, the machine figures out more and more features."
Through being exposed to countless images, AI can begin to generate sometimes startlingly realistic images from almost nothing.
Intelligence stealing art
While AI technology is groundbreaking, not all creatives are excited by its prospects in the art world.
Mark Gagne is a multimedia artist and head of Mindmelt Studio. He's no stranger to using technology in his art — Gagne will often mix together illustrations and photography in his pieces.
But he has grown frustrated with what he views as AI's continued encroachment on original pieces of art.
"These AI programs are scraping artwork off the internet, including my own, and Frankensteining them into a piece of artwork," Gagne says. "It really upset me that I was one of those artists that got scraped up by the AI apps."
Gagne's frustration with AI platforms has been increased by the fact that he considers his work to be very personal to him. His work often explores topics like mental health.
"People … [identified] with the imagery that I was putting out and it really opened dialogue with a lot of people," he says. "They found that my art page was a safe space for them to express that."
What started as personal expression has now been "regurgitated" by AI platforms, Gagne argues. "It's kind of like when somebody breaks into your home and takes off with your television or your PlayStation or something," he says.
"I mean, the technology's amazing, but what's wrong with these companies coming to the artists and saying, 'We'd like to work with you?'"
Taking advantage of AI
While some artists are worried about AI, some are embracing it. Waxhead is an artist who began in a more analogue medium — street art.
But now, Waxhead said that AI is taking an active role in his creations. In fact, AI has helped to inform the art he creates in the physical world.
"I'm using AI in a wide variety of ways as a tool to create seamless textures for 3D models, to create reference material for my murals, to create references for paintings," he says. "It just allowed me to be creative and to learn and renew a love for learning."
Waxhead's experiments with AI have allowed him to manipulate some of his favourite styles of art. He says that AI allows styles of art to be reiterated.
"I'm starting to build models that are referencing my art, so I'm using hundreds and hundreds of photographs of years and years and years of my work to make something that's my style, that's Waxhead, but also created by AI," he says.
While he acknowledges the problems other artists have had with their art being scooped up by AI platforms, he also thinks that this cycle is reflective of art more broadly.
"I think humans have always used other artwork as references and we're all taking our inspirations from somewhere," he says.
"Things are changing extremely fast … I'm excited about the future, using AI, using text prompts. What concerns me is who controls these models."
"I think more open-source AI models that are controlled by the public, in terms of art and creativity, are gonna have vastly more amazing applications in general."
CBC Arts' new series digi-Art looks to the horizon to see what's possible with tech and art — charting a course led by creatives and innovators towards new worlds and ways of creating.