The Atlantic's Best Stories of 2019: The Politics Daily – The Atlantic
It's Tuesday, December 24. In today's newsletter: Our reporters' favorite stories of the year. We'll be back on Thursday with more stories worth revisiting.
*
« TODAY IN POLITICS »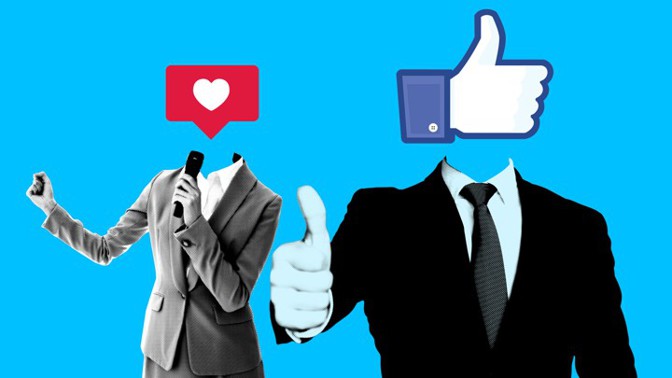 Covering politics as a journalist can often feel like having short-term memory loss: With the nonstop flood of news, it can be tough to remember what you worked on last week, let alone last month. But as 2019 wraps up, I asked my colleague on The Atlantic's politics team to remember the best, most memorable stories they've worked on over the past year:
Steve King, the Iowa congressman, has become radioactive within his own Republican Party for a years-long track record for racist, incendiary comments. (What he told The New York Times last year: "White nationalist, white supremacist, Western civilization—how did that language become offensive?") But while he may be ostracized in Washington, D.C., King keeps on winning reelection back home in Iowa. My colleague Elaine Godfrey talked to King supporters who are more devoted than ever.
Socialism in the United States is having A Moment, with Bernie Sanders proving to be a juggernaut in the 2020 race and and the number of dues-paying members of Democratic Socialists of America growing by a factor of ten since 2016. But contrary to the stereotype, not all socialists are Brooklyn hipsters. Elaine, who covers Democrats and the left, spent some time with socialists in Iowa who are plotting a movement to push the Democratic Party to the left.
If there's one word to that best defines the chaotic, crowded, nearly-year-long 2020 Democratic primary, it's this: Electability. "Who do I like best?" might be how voters are supposed to choose a candidate, but "Who can beat Trump?" seems to be, well, trumping it this cycle. Russell Berman went to New Hampshire to talk to voters about why they're obsessed with electability.
It was only a minor event in a year full of impeachment and a presidential primary, but one of the most stunning political stories of 2019 was Virginia becoming an all-blue state, completing its rapid transformation from a Republican stronghold not even two decades ago. Russell went to Richmond, the capital, to see how Democrats pulled it off, even as the state party was dogged by The Scandals (plural).
Emma Green, our reporter covering religion and the right, has been focused on a question a step ahead of this political moment: What will conservatism look like after Donald Trump leaves the White House? In July, she went to a conference where a set of conservatives sought to graft an intellectual framework to the messiness of Trumpism. Where did they seek to hold their conference to plot a new era in right-wing nationalism? … A Washington, D.C. Ritz-Carlton.
Virtually since Donald Trump descended down the Trump Tower escalator in 2015 and declared his presidential candidacy, a certain unsavory question has swirled around him: Is he losing it? My colleague Peter Nicholas, our White House reporter, wrote in October that Trump's unhealthy habits amid the impeachment inquiry had his advisers worried: "I think what we're viewing, if you think about the human side of it, is the man has no life. He just has no life," a person close to the president told Peter.
We want to hear what you think about this article. Submit a letter to the editor or write to letters@theatlantic.com.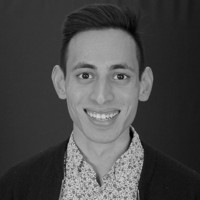 Saahil Desai
is an associate editor at
The Atlantic,
where he covers politics and policy.
US politics live updates: Democrats promise Donald Trump's impeachment trial is coming 'soon' as Biden readies executive order blitz – ABC News
What's the deal with executive orders?
No, not THAT kind of executive order.
Hey so how do executive orders work? Can Biden make whatever he wants happen with no oversight?

-Lost
Nope. America fought a war to prevent that exact thing from happening. You might have heard of it? Happened around the 1770-80s? Involved an English guy called George they didn't like very much.
In the US, the president is the head of the executive branch of government. The job of the executive is to enact and enforce the laws sent to it by Congress. As head of the executive, the president can issue executive orders directing that branch to do what they want. The official White House website says the orders "direct executive officers or clarify and help implement existing laws".
So they're not unlimited. The president can't create laws, but through an executive order can enforce a particular interpretation of a law. One area where the president has massive power for example is foreign policy, which is why Trump's travel ban via executive order was allowed to happen. Same with the Paris Climate Agreement.
One big thing an executive order can't do is spend money that Congress hasn't allocated to the executive branch.
Now of course, sometimes presidents overreach and the executive orders are challenged. Then it's up to the Supreme Court to step in and make a ruling.
Great stuff as always, Pete! What are the limitations of an executive order? If the COVID bill meets significant resistance in the Senate, why not just issue an executive order instead?

-Executive question
Remember when I said an executive order can't spend money not allocated to the executive? That's why Biden can't just make his COVID-19 relief bill happen with an executive order. He also wants to change some of the tax code, which is Congress' job to approve. The $15-an-hour national minimum wage is also something that Congress would need to sign off on.
Sensing a theme here? The constitution gives Congress has what's is commonly called the "power of the purse". Which ultimately gives it say on almost any law in the US (most require funding in some capacity).
Josh Hawley's political ascent stalls after US Capitol attack – Financial Times
When Josh Hawley ran for public office for the first time in 2016, the future US senator with TV looks and an impressive conservative pedigree put out an ad vowing not to be the kind of politician who used victory as a catapult to higher things.
"[Missouri] is full of career politicians just climbing the ladder, using one office to get another," Mr Hawley said. "You deserve better."
Less than a year later, after a successful run for Missouri attorney-general, Mr Hawley was gunning for his next job as a state senator. After winning that contest in 2019, he emerged as a potential Republican presidential candidate for 2024.
Then, his ladder skidded.
As one of the leaders of the Republican attempt to block the certification of the November 2020 election results — which morphed into an attack on the US Capitol — Mr Hawley has faced widespread recrimination from some of his biggest supporters and financial backers.
Mr Hawley's longtime mentor, the former Missouri Republican senator John Danforth, said that championing Mr Hawley's rise was "the worst decision I've ever made in my life". Two of his top donors have renounced him.
Hallmark, the greetings card company based in Mr Hawley's state, has asked his campaign to return donations from its employees, while his hometown newspaper declared in an editorial that the junior senator had "blood on his hands".
Carlos Curbelo, the former Republican congressman, suggested in an interview that Mitch McConnell, the top-ranking Republican in the Senate, might even strip Mr Hawley of his committee assignments or censure him, along with Ted Cruz, the other senator behind the certification campaign.
Mr Curbelo said Mr McConnell knew "these types of attitudes have to be purged from his conference" and that both senators were "extremely vulnerable".
Friends of Mr Hawley said they had watched in horror as events unfolded.
"I've thought a lot about Macbeth: when you're halfway through the river, you might as well go to the other side," said one friend, referring to the Scottish general's monologue in Act III when he describes being so deep in "the river of blood" that he is unable to turn back.
"Am I surprised by what happened?" asked David Kennedy, the Stanford history professor who mentored Mr Hawley as an undergraduate and has stayed in close touch with him over the years. "Yes. Am I disappointed? Yes."
Mr Kennedy said he was perplexed by Mr Hawley's decision not to use the "off ramp" taken by his Republican colleagues, who abandoned the challenge after the riot in the Capitol.
The senator's press office did not respond to a request for comment.
Despite his populist leanings, Mr Hawley had the kind of opportunities that most Americans can only dream of. The son of a banker who grew up in small-town Lexington, Missouri, Mr Hawley was educated at a private Catholic boys school and then attended Stanford, where Mr Kennedy recalled him as among the "most gifted" undergraduates he had ever taught.
Under Mr Kennedy's tutelage, Mr Hawley's senior thesis on Theodore Roosevelt was eventually published as a biography on the 26th president when its author was just 28.
Mr Hawley enrolled at Yale. A prestigious clerkship under Chief Justice John Roberts at the Supreme Court followed. Ms Hawley's future wife, Erin Morrow, was a fellow clerk.
A life-long conservative who was a member of the Federalist Society at Yale, Mr Hawley joined a conservative non-profit in Washington, then taught constitutional law at the University of Missouri before his election as the state attorney-general.
In the Senate, Mr Hawley made a name for himself as a populist conservative, becoming one of the biggest GOP critics against Big Tech, an issue that some friends linked back to his interest in the trustbusting Roosevelt.
He advocated for a second round of $2,000 relief cheques for Americans during the pandemic, a stance that aligned him with the likes of Bernie Sanders and eventually secured the backing of President Donald Trump.
Mr Kennedy, who contributed to Mr Hawley's first campaign and attended his inauguration as state attorney-general, said he was dismayed when he saw Mr Hawley starting to align himself closely with Mr Trump during his Senate run, a trend that only accelerated. "He seems to not only have drunk the Kool-Aid but swam in it," he said.
In interviews, some friends of Mr Hawley's from Yale Law School and the Supreme Court recalled Mr Hawley not as a political climber but as an affable, mild-mannered conservative who was polite about his deeply held beliefs.
"I can name 10 conservative douchebags from his time at Yale Law, and he wasn't on the list," said one classmate, who donated to Mr Hawley's first campaign.
But others have less favourable recollections of Mr Hawley. They remember him as condescending to those he deemed to be below his station or of little use on his path to success.
"I got glimpses of his Senate floor personality when we were in law school," said one, who described Mr Hawley as "ideologically pure" but "personally unlikeable".
In the days since he was photographed walking into the US Capitol on January 6 — giving a fist pump to the Trump protesters outside — Mr Hawley has defended his decision to object, arguing that "democratic debate is not mob violence".
And he has lashed out at Simon & Schuster, which announced it was cancelling his forthcoming book in the wake of the riot, accusing the publisher of making a "direct assault on the First Amendment".
But as a legal scholar, Mr Hawley will know that while the First Amendment protects free speech, it does not prevent private companies from deciding what to publish.
One law school classmate said he did not think Mr Hawley really believed the election was stolen. "He's a smart person . . . articulating a [false] idea to curry favour with a certain part of the population."
He added: "Everyone knew it was a dangerous, destabilising idea, and he was the first one to . . . throw caution to the wind because of political expediency."
Canada's trade and politics to change after Trump | Watch News Videos Online – Globalnews.ca
As the U.S. prepares for Donald Trump to leave the White House, and for Joe Biden to take the presidency, the transition of power will have a huge impact on Canada. David Akin explains how the transition will shake up everything from trade arrangements to the way politicians talk.