The Daily Chase: Canada's economy shrinks; Aleafia reports cannabis heist – BNNBloomberg.ca
Canada's economy unexpectedly shrank in October as spillover from the stateside General Motors strike took a toll on the manufacturing sector. Overall gross domestic product fell 0.1 per cent in the month, the first contraction since February. It wasn't universally negative — indeed, there was a strong showing by real estate agents in October, and 13 of the 20 sectors tracked by Statistics Canada showed growth. But today's GDP news adds to a stretch of disappointing data in the country after Friday's dismal retail sales report and the weak jobs data for November.
BOEING REPLACES CEO
Dennis Muilenburg is out as the chief executive of Boeing. He'll be replaced by the planemaker's current chairman, David Calhoun, on Jan. 13, and by CFO Greg Smith immediately on an interim basis. In a brief release, Boeing said its board decided the leadership change was "necessary to restore confidence" in the beleaguered company that's been struggling to manage the fallout from global groundings of its 737 Max jet.
POT HEIST
Aleafia Health reported a theft of its pot over the weekend. The Toronto-based cannabis firm said a vehicle belonging to a third-party carrier that'd been hired to haul recreational products to wholesale facilities was stolen. Aleafia says all relevant authorities have been notified and that the shipment's value isn't material. But it certainly raises important questions about safeguarding the country's adult-use pot. Who's shipping the stuff? What kind of insurance policies are available to producers? We'll look into that.
CHINA CUTS TARIFFS
The Chinese government announced a sweeping round of tariff cuts overnight, affecting almost 900 products, including frozen pork and pharmaceuticals, whose import value last year totalled US$389 billion. The finance ministry touted the move as helping to open China's economy.
WELCOME BACK…
We've got a holiday surprise coming up on BNN Bloomberg. Stay tuned for the return of a familiar face, who'll be stopping by The Open today for a teaser this morning.
OTHER NOTABLE STORIES
-Shares of Lions Gate Entertainment jumped at the start of trading after NBCUniversal announced a long-term pact with the studio, including a licensing agreement for NBC's Peacock streaming service.
-Cam Battley, who in many respects was the face of Aurora Cannabis, has stepped down from his role as the pot producer's chief corporate officer. Separately, Aurora today said it has started shipping 2.0 products, which it expects to be on store shelves early next month.
-Brookfield Infrastructure is buying Cincinnati Bell in an all-cash deal worth US$2.6 billion, including debt. Cincinnati Bell is a telecom service provider operating in Ohio, Kentucky, Indiana and Hawaii.
-CI Financial is making good on its previously-stated plan to expand in the U.S.: This morning it said it's buying a majority stake in One Capital Management, a California-based registered investment advisory firm with US$1.6 billion in assets.
NOTABLE RELEASES/EVENTS
-Notable data: U.S. durable goods orders, U.S. new home sales
Every morning BNN Bloomberg's Managing Editor Noah Zivitz writes a 'chase note' to BNN Bloomberg's editorial staff listing the stories and events that will be in the spotlight that day. Have it delivered to your inbox before the trading day begins by heading to www.bnnbloomberg.ca/subscribe.
The economy is heating up again and it's good news for millions of unemployed – MarketWatch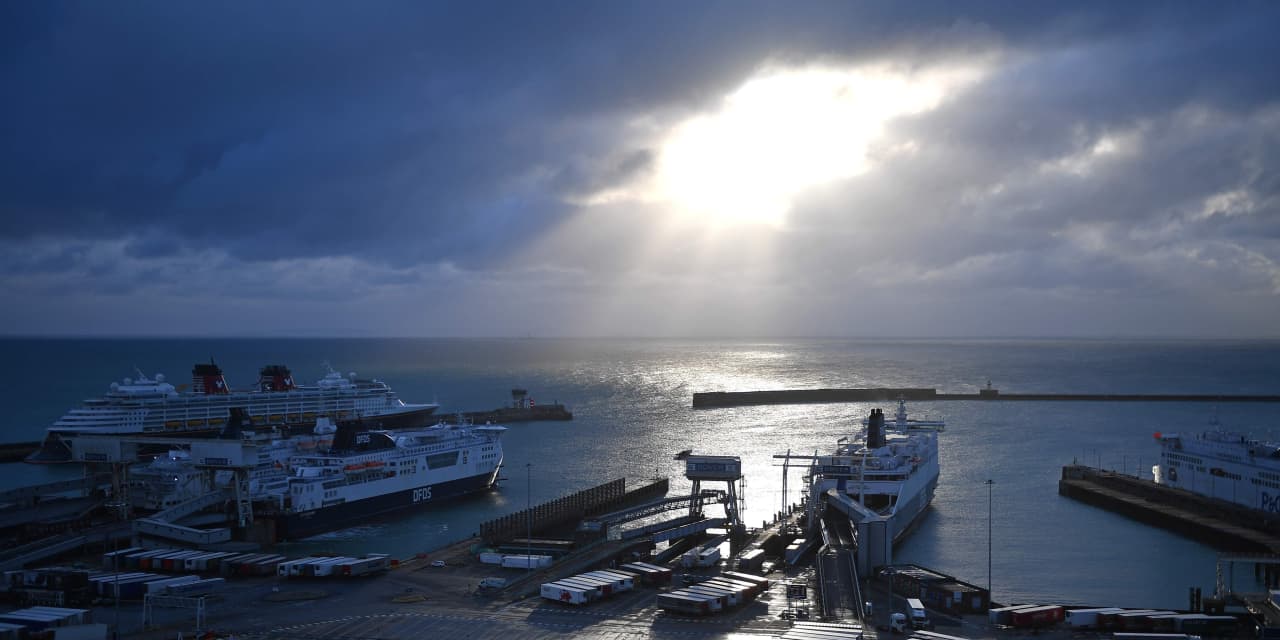 The U.S. economy is accelerating again after a coronavirus speed bump at the end of last year, but what's missing is a big increase in hiring and people going back to work.
First the good news.
Consumer spending soared in January and incomes rose even faster thanks to $600 stimulus checks from the government and more generous unemployment benefits. Sales of new homes also shot up again and are sitting near a 14-year high. And manufacturers boosted production and investment for the ninth month in a row.
Yet so far the rebound in the economy hasn't translated into faster hiring — no thanks to a record spike in coronavirus cases over the winter.
The economy lost jobs in December and barely added any in January, leaving more than 10 million people who were working before the pandemic unable to earn a living.
Almost as bad, some 1 million-plus new claims for unemployment benefits are being filed with the state and federal programs each week.
"I do think the economy is getting better," said chief economist Richard Moody of Regions Financial, "but the labor market is still where the biggest hole is."
See: A visual look at how an unfair pandemic has reshaped work and home
Things appear to be looking up, though.
Hiring is all but certain to pick up again as the coronavirus vaccines are rolled out, the weather warms, more government financial aid floods the economy and businesses in the service sector are allowed to more fully reopen.
Lots of companies are going to have lots of jobs to fill to meet an expected surge in pentup demand, especially service-oriented businesses such as restaurants, hotels airlines and entertainment venues hurt the most by the pandemic.
Many economists think the rebound in hiring might have gotten underway in February. Wall Street
DJIA,
-1.50%
is forecasting a 150,000 increase in new jobs in the U.S. Labor Department employment report due this coming Friday, though estimates range far and wide.
See: MarketWatch Economic Calendar
Winter storms and the power outage in Texas could act as a drag, but those events happened later in the month after the government mostly completed its survey for the February employment report.
Read: Inflation worries are back. Should you worry?
The official unemployment rate, meanwhile, is hard to take seriously. The current rate of 6.3% is widely believed to understate true unemployment by as much as four percentage points.
The pandemic has made it harder for the government to collect accurate data, a problem that has not gone away. By contrast, the Federal Reserve's own unofficial estimate puts the jobless rate closer to 10%.
The more important figures to watch are the number of people classified as unemployed and the size of the labor force.
In January, the Bureau of Labor Statistics said 10.1 million people were unemployed, but that figure has hardly changed for three months.
The size of the labor force, meanwhile, has shrunk by 4.2 million since the start of the pandemic to some 160 million. That's 4.2 million people who've basically lost all hope of finding work and aren't even looking.
The number of unemployed needs to start falling rapidly and the size of the labor force has to increase sharply before the economy can truly heal.
The Biden administration is hoping to hasten the process with a pending stimulus plan that could reach up to $2 trillion, including another $1,400 for most families.
"One cannot deny the powerful impact that trillions of dollars in federal spending can have on consumers' willingness and ability to spend," said chief economist Scott Anderson of Bank of the West.
Economists predict slight rebound and moderate growth for B.C. economy in 2021 – North Shore News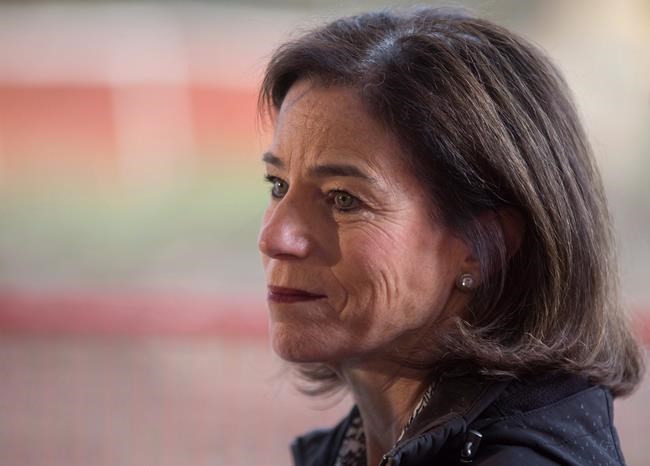 VICTORIA — Finance Minister Selina Robinson said she's encouraged by predictions that British Columbia's economy will rebound this year and next.
Robinson heard Friday from economists on the province's Economic Forecast Council who estimate B.C. is on track for real GDP growth of 4.7 per cent this year and 4.3 per cent next year, before growth slows.
The same measurement for the provincial economy in 2020 shows a 5.1 per cent decline, the worst contraction since 1980.
"We can see the light at the end, but we're still in the tunnel," Robinson said in an interview after the hearing from the council.
The council of economists from major financial institutions and business associations warned that the strength of recovery depends heavily on the rollout of COVID-19 vaccines.
Recovery is expected to escalate as the province reaches herd immunity and consumer activity increases, while work ramps up in areas like construction on resource projects.
All signs point to a strong recovery in the United States, which will also help boost B.C.'s rebound, several economists said during the session.
But Robinson also heard the recovery won't be felt evenly, with certain hard-hit industries and low-wage earners tending to suffer the greatest ongoing impacts of the pandemic.
Women, people of colour and those without more than a high school education have fared worse than others, Robinson heard.
At the same time, the skilled labour market is expected to tighten, suggesting good government policy could involve investment in training, education and financial support for those transitioning to new industries, she heard.
"Obviously, here we are 10 months out and there are some doing really well and others being completely left behind," Robinson said.
"What caught my attention was making sure that we're investing right now in people, but also into the future."
Online shopping will likely change retail in the long term, while struggling sectors like tourism may see a strong, if delayed, rebound thanks to pent-up demand for travel and leisure, Robinson heard.
The challenge will be to bridge the current situation to the time when there is herd immunity, while maintaining an active tourism sector, she said.
The minister said the next B.C. budget will focus on continuing to support British Columbians through the emergency of the pandemic while investing in the future.
The government will table its budget on April 20 after legislation passed in December allowed it to delay its introduction from the traditional date in February.
The B.C. government announced late last year that the deficit forecast had grown and the budget shortfall was expected to hit $13.6 billion this fiscal year.
The Finance Ministry predicted B.C.'s economy would decline by 6.2 per cent in 2020, but growth was expected to rebound to three per cent in 2021.
Liberal finance critic Mike Bernier said the economic forecast report makes clear there is much more work in store for the New Democrat government on the road to economic recovery. It begins with fixing "growing problems" in their current support programs, he said in a statement.
"The forecast council is doing important work looking ahead to the economic future of British Columbia, and that is certainly vital, but we cannot let the government forget about the here and now," Bernier said.
He accused the government of fumbling the provision of economic support at nearly every turn, from delayed pandemic pay to a "botched" rollout for small and medium-sized businesses.
Of the $300 million set aside for B.C. businesses at the beginning of the pandemic, only $21 million has been distributed, Bernier said.
"We need to see (Premier) John Horgan and his government take immediate steps to fix their ineffective programs and provide people with the relief they need to make it through this pandemic."
This report by The Canadian Press was first published Feb. 26, 2021.
Amy Smart, The Canadian Press
Canadian dollar falls by most since October as risk appetite frays
By Fergal Smith
TORONTO (Reuters) – The Canadian dollar tumbled against its broadly stronger U.S. counterpart on Friday as this week's spike in bond yields weighed on investor sentiment, with the loonie extending its pullback from a three-year high the day before.
The Canadian dollar was trading 0.9% lower at 1.2710 to the greenback, or 78.68 U.S. cents, its biggest decline since last October. It touched its weakest since Feb. 18 at 1.2729, while it was down 0.8% for the week.
On Thursday, the loonie touched its strongest intraday level since February 2018 at 1.2464.
"The loonie is losing ground along with other risk assets as market volatility increased on a small tantrum over the rising U.S. yields," said Amo Sahota, director at Klarity FX in San Francisco.
The safe-haven U.S. dollar rose against a basket of major currencies and global equity markets swooned, even as the bond selloff eased a bit. Fears of rising inflation still weighed on sentiment as data showed a strong rebound in U.S. consumer spending.
"The underlying fundamentals are unchanged so commodity demand strength will remain robust and that should help underpin the loonie and prevent this from turning into a complete rout," Sahota said.
Oil prices settled 3.2% lower at $61.50 a barrel as forecasts called for crude supply to rise in response to prices climbing above pre-pandemic levels.
Canada's C$100 billion ($79 billion) stimulus plan is justified by the economic hole caused by the COVID-19 pandemic, government sources said, as analysts warned Ottawa against racking up too much debt and making investments that fail to boost growth.
Canadian government bond yields fell across a flatter curve in sympathy with U.S. Treasuries. The 10-year was down 6.8 basis points at 1.398%.
On Thursday, it touched a 13-month high at 1.486%, while it was up 18.5 basis points for the week.
(Reporting by Fergal Smith; Editing by Steve Orlofsky and David Gregorio)