The Japanification of the US economy | TheHill – The Hill
In the 1990s, Japan suffered a lost economic decade of highly disappointing economic growth and price deflation. It did so in the aftermath of the bursting of its massive equity and property market bubble. One has to wonder whether the U.S. might now be setting itself up for a decade of poor economic performance by allowing unusually large bubbles to once again form in its asset and credit markets and by throwing caution to the wind in the management of its public finances.
Even before the onset of the COVID-19 pandemic, the U.S. economy displayed troubling signs of Japanification. Following the 2008 bursting of its housing and credit market bubble, the United States experienced its slowest economic recovery on record while inflation remained consistently below the Federal Reserve's 2 percent inflation target.
Meanwhile, its highly leveraged companies borrowed heavily at very low interest rate spreads, and the country seemed to have lost any constituency for budget discipline on both sides of the political aisle. Republican administrations proved to be very keen to cut taxes but were loath to cut public spending. Meanwhile, Democratic administrations proved eager to raise public spending but were hesitant to raise taxes. The net result was that the country now finds itself saddled with a record budget deficit and on an unsustainable public debt path.
The excessively expansive U.S. monetary and fiscal policy response to last year's once-in-a-century health crisis makes it all too likely that in the years immediately ahead the Japanification of the U.S. economy will pick up pace.
By increasing the size of its balance sheet in less than a year by more than $4 trillion through its aggressive bond-buying program and by keeping interest rates at ultra-low levels, the Federal Reserve has created a troubling "everything" bubble in the U.S. equity, housing and debt markets. U.S. equity valuations are now more than double their long-term average and at lofty levels experienced only once before in the last 100 years.
Meanwhile, housing prices now well exceed their 2006 peak level and continue to increase by around 15 percent, while high-yield debt interest rate spreads are now close to their all-time lows.
By providing budget stimulus of as much as 12 percent of GDP in 2021 at a time that the Fed has its monetary policy pedal to the metal and that the Congressional Budget Office estimates that the country's output gap is only some 3 percent, the Biden administration has increased the risk of economic overheating and persistently high inflation by year end. At the same time, far from thinking about long-term budget consolidation to restore public debt sustainability, Biden is rushing through Congress an improperly funded $1 trillion infrastructure spending bill and a $3.5 trillion anti-poverty and climate control package. This has to heighten the risk of high budget deficits and an unsustainable debt path for as far as the eye can see.
With inflation already picking up to a level not experienced in the past 30 years and to a level that is more than twice the Fed's inflation target, it has to be only a matter of time before the Fed is forced to slam on the monetary policy brakes to meet its inflation objective. The Fed will do so first by tapering its bond-buying program and then by raising interest rates. That in turn is more than likely to burst the "everything" asset and credit market bubble, which has been premised on the assumption that ultra-low interest rates will last forever. It is also likely to worsen the country's public finances as tax revenue receipts are bound to be adversely impacted by another leg down in the economy that the bursting of today's asset and credit market bubbles will entail.
In much the same way as the bursting of its property and equity bubble in the early 1990s cost Japan a lost economic decade, the bursting of the U.S. "everything" bubble must be expected to usher in a prolonged period of disappointing economic growth, low inflation, unusually large budget deficits, the proliferation of zombie companies and yet another round of Fed quantitative easing. That is bound to increase the Japanification of the U.S. economy that already seems to be well underway.
Desmond Lachman is a senior fellow at the American Enterprise Institute. He was formerly a deputy director in the International Monetary Fund's Policy Development and Review Department and the chief emerging market economic strategist at Salomon Smith Barney.
Slow pace of vaccinations is largest drag on the economy in survey of business leaders – NBC News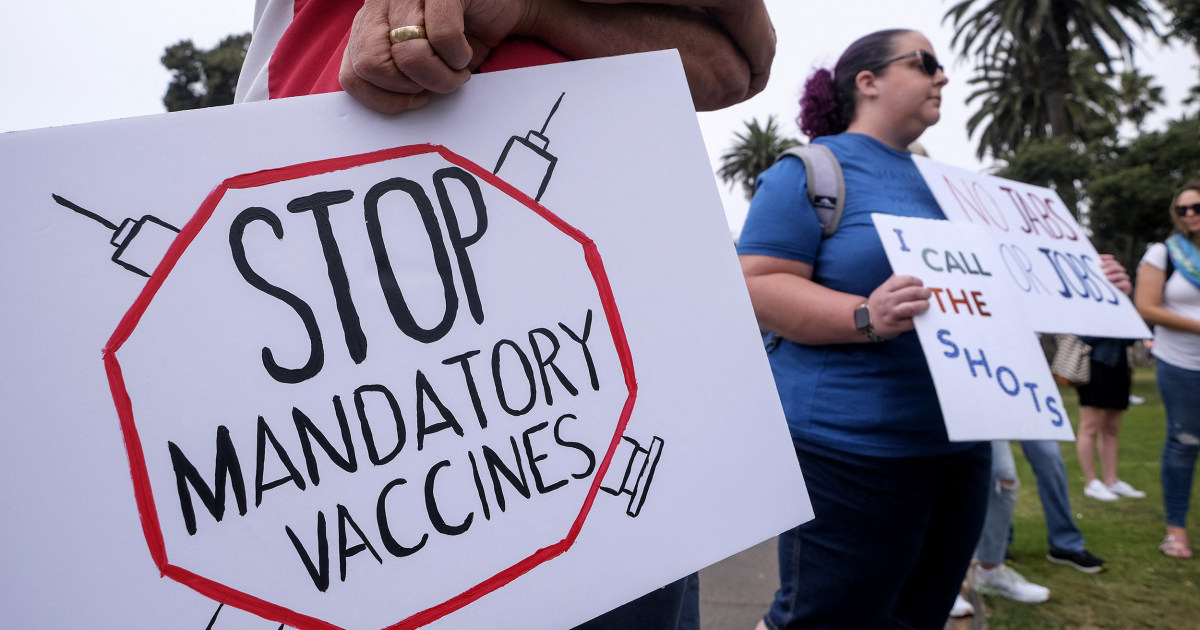 Corporate leaders are far less bullish about the economic recovery than they were back in the spring — and they fear that vaccination holdouts could stall or even reverse the progress that has been made.
A new survey by the National Association for Business Economics, or NABE, found a marked pullback in expectations for economic growth and output, especially in the near term. Survey respondents expect real growth in gross domestic product for this year to come in at 5.6 percent at the median — a significant drop from the median 6.7 percent growth expected in May, when the survey was last conducted.
"The erosion of forecasts and confidence has really mirrored what our economists have been saying, because we brought down our Q3 GDP forecast from 7.0 to 5.6 percent," said Sam Stovall, chief investment strategist at CFRA Research. "We just feel that things don't look as rosy as they did before."
Nearly 2 in 5 NABE survey respondents said downside economic risk outweighs upside risk for the year, and just 16 percent said conditions are weighted toward the upside. The figures were reversed in May, when 56 percent ranked upside risk as a higher probability and just 15 percent said saw greater downside risk to the outlook.
The key difference, and the factor that is weighing on hopes for the recovery, is the resurgence of Covid-19 fueled by the highly contagious delta variant of the coronavirus. Everybody who was banking on the pandemic's receding over the summer has had to modify their expectations in the face of a public health crisis that shows no sign of abating.
"We all believed we were through the pandemic five months ago, and I believe that the variant has caught many people by surprise," said Joseph Heider, president of Cirrus Wealth Management. "As this lingers on, executives are becoming more concerned and asking, 'Are we going to have this under control?'"
NABE survey chair Holly Wade, executive director of the NFIB Research Center, said in the survey outlook report, "Panelists point to a variant of the coronavirus, against which the vaccines may be ineffective as the main downside risk." Nearly two-thirds of respondents identified that as the greatest downside risk to the economy, and 9 percent more cited slowing vaccine uptake as the most worrisome hurdle. A plurality of 44 percent said a faster vaccine rollout is the best chance for higher-than-expected economic gain.
Heider said: "Vaccine resistance is, I think, larger than many people anticipated. I think it's creating real concerns as to our ability to reach herd immunity. And when we don't have herd immunity, the unvaccinated are human petri dishes for the virus to mutate."
Although the virus represents the biggest threat to near-term business recovery, analysts said it is far from the only headwind corporations face. "There's just many more variables and unknowns than there were six months ago," said Dick Pfister, CEO of AlphaCore Wealth Advisory.
In addition to the threat of Covid and potential variants, Pfister said, companies and investors are monitoring other unfolding circumstances. The Federal Reserve is edging closer to ending its bond buying, and more policymakers have expressed openness to raising interest rates sooner. The financial peril faced by the heavily indebted Chinese real estate giant Evergrande is making investors nervous, he said, as they try to gauge whether the company's teetering on the brink of collapse was an isolated incident.
"There's probably more than just one, and there are some fears from economists that this could be more systematic inside of China," he said.
A globally connected economy poses other sorts of risks, as well: A cascading series of bottlenecks in the global supply chain affecting semiconductors to energy has triggered much of the growing worry about rapidly increasing prices. The NABE survey found that 17 percent of respondents said supply chain disruptions were having a "significant impact" on business, while 27 percent more cited mild or moderate impacts.
"Inflation expectations have moved up significantly from those in the May 2021 survey," Wade said. On average, NABE respondents expect inflation to rise by 5.1 percent in the fourth quarter year over year, a jump from an expected 2.8 percent increase in the May survey.
David Wagner, portfolio manager at Aptus Capital Advisors, said the duration and the breadth of global supply disruption have triggered a re-evaluation in corner offices in the U.S. and around the world. In the spring, "it seemed like the supply chain problem was transitory," but the assumptions were dashed as the summer went on, he said, adding: "Supply chain problems are persisting for much longer than originally expected.
"Now that you're starting to see some kind of tangible supply chain backlog, I think that's got more people pessimistic. It caught people by surprise," Wagner said.
Rob Haworth, senior investment strategist at U.S. Bank Wealth Management, said, "Supply concerns are weighing on the mind of the market and economists because it has limited the amount of output we can get from certain industries."
Along with the supply shortages that are hindering production and driving up costs, the unbalanced labor market continues to constrain growth, as well — but there also are glimpses within those distortions of potential normalization. Although about one-third of survey respondents said they were facing a surfeit of workers, a larger proportion, 44 percent, said they were not experiencing a labor shortage. Respondents predict wage growth of 4 percent for the year, followed by a 3.5 percent increase next year — rates broadly in line with what many economists consider to be indicative of a well-functioning labor market.
"The labor market is not fully recovered — we're seeing that across other surveys, as well, and even the Fed's own Beige Book indicates that hiring has been challenging," Haworth said. "There's a lot of room for improvement, but it's really slow going."
Toronto market rises as energy shares reach 3-month high
Canada's main stock index rose on Monday as a rally in oil prices lifted the energy sector to the highest level in nearly three months, while financials gained ground as bond yields rose.
The Toronto Stock Exchange's S&P/TSX composite index ended up 60.76 points, or 0.3%, at 20,463.42.
"Energy has rallied pretty nicely" on the jump in oil prices, said Kevin Headland, senior investment strategist at Manulife Investment Management.
The energy sector rose 3.1% to notch its highest closing level since July 5, while crude oil futures settled nearly 2% higher at $75.45 a barrel as investors fretted about tighter supplies.
The heavily weighted financial services sector ended 0.5% higher but information technology lost 1.2%.
The move lower in technology was "a carryover from the U.S., given the jump in 10-year yields today," Headland said.
The U.S. 10-year yield rose above 1.5% for the first time since June 29 before easing, bolstered by solid economic data and signals the Federal Reserve is shifting toward a more hawkish policy.
Higher yields tend to hurt the shares of companies with high growth prospects because they reduce the value of future cash flows.
The S&P 500, which has a higher technology weighting than the Toronto market, ended lower.
"In the Canadian stock market… we're playing a little bit of catch-up to U.S. stocks as they outperformed Canadian stocks in the last five sessions," said Michael White, portfolio manager at Picton Mahoney Asset Management.
The healthcare sector, which includes cannabis producers, ended 2.4% higher. The materials group gained 0.5%.
(Reporting by Fergal Smith; Additional reporting by Amal S in Bengaluru; Editing by Dan Grebler)
Fund Managers See Stocks Outperforming Bonds Despite Economy – Bloomberg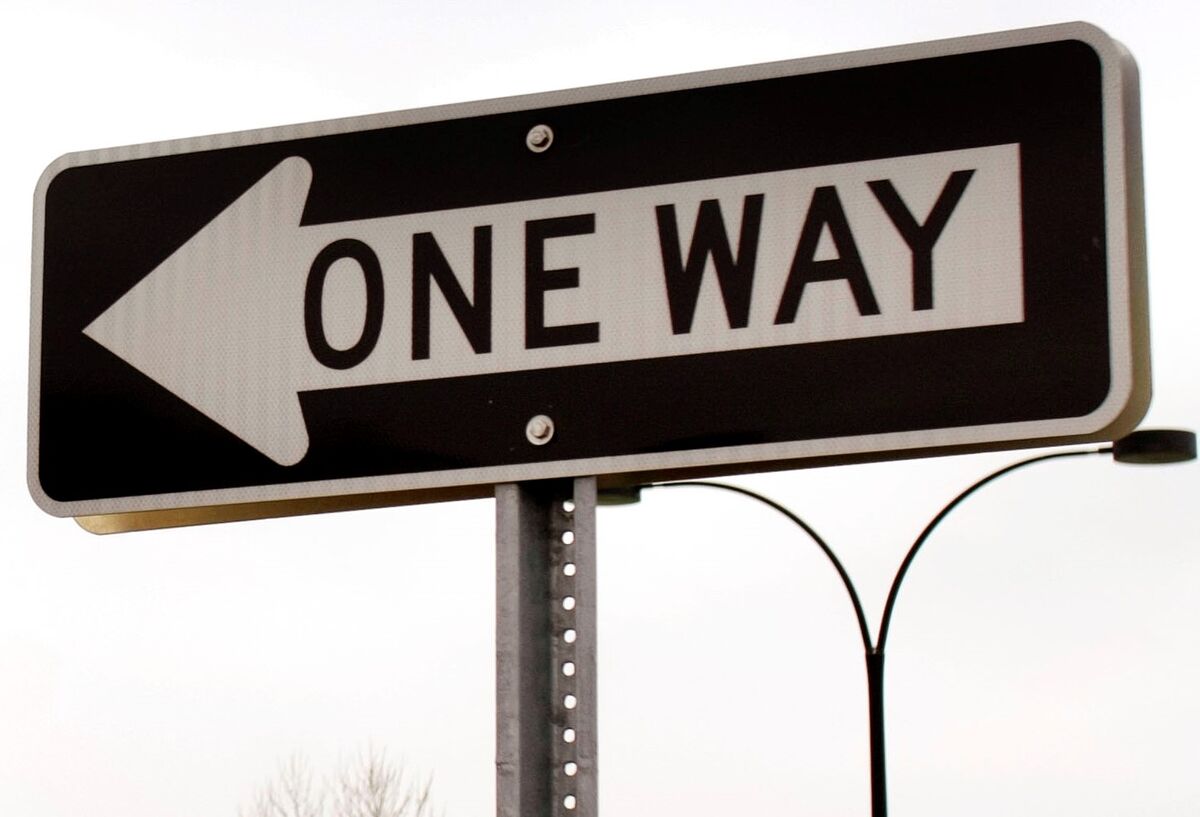 Gently, but steadily, economic expectations are coming down. It may be an overreaction to the wave of Covid-19 caused by the delta variant, or it may be a response to incoming data, or it could reflect dampening hopes for an expansive new fiscal policy in the U.S. as the standing of President Biden also dampens. But for whatever reason, hopes for a big new "reflation" or even a post-Covid "reopening" have dwindled.
One thing remains unchanged by this, however. The great majority of investors are still convinced that there is no alternative to stocks. Even with drabber economic growth in prospect, which should help fixed-income more than equities, the overwhelming consensus still calls for stocks to outperform bonds.