The latest news on COVID-19 developments in Canada – Burnaby Now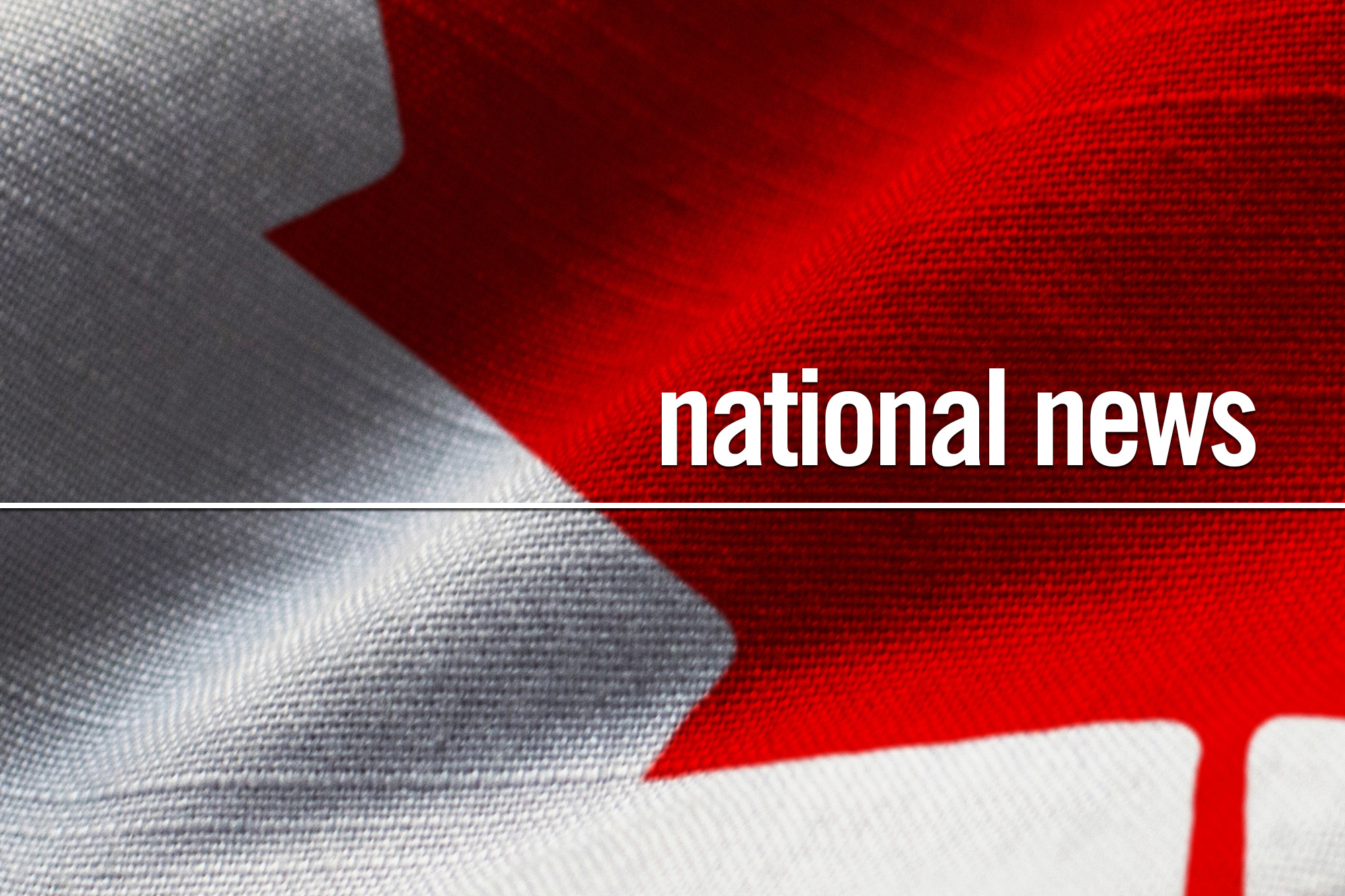 The latest news on COVID-19 developments in Canada (all times Eastern):
7:30 p.m.
Alberta's chief medical health officer says there are 341 new COVID-19 cases in the province in the previous 24 hours, and one additional death.
Dr. Deena Hinshaw says in a series of tweets that the new cases include 36 which are tied to virus variant of concern.
She says there are 4,649 active COVID-19 cases in Alberta, with the number of those hospitalized falling to 247.
She says 42 of those patients are in intensive care.
Hinshaw says today's test positivity rate is 4.1 per cent.
—
3:10 p.m.
Saskatchewan is reporting three new COVID-19 deaths among residents who tested positive for COVID-19.
The province's daily pandemic update says all three were from the Saskatoon zone and ranged in age from their 50s to their 80s.
The update also notes there 163 new COVID-19 cases in the province today.
Saskatchewan has 1,613 cases that are considered active, and 142 people currently in hospital with the virus.
—
2:55 p.m.
Nunavut is reporting another four new cases of COVID-19 today.
All are in Arviat, bringing the total number of active cases there to 21.
The community is the only one in Nunavut with active cases.
Officials also reported four additional cases in Arviat on Friday, plus 10 the day before.
Nunavut's chief public health officer, Dr. Michael Patterson, said Friday that despite the new cases, the outbreak in the community is contained.
—
2 p.m.
Manitoba is reporting one new COVID-19 death today — a woman in her 20s in the Winnipeg health region.
The daily pandemic update from the province notes there were 66 new COVID-19 cases as of 9:30 this morning, six of which are the variant originally found in the United Kingdom and three of which are a variant first detected in South Africa.
The update says Manitoba's five-day COVID-19 test positivity rate is 3.1 per cent provincially and 2.2 per cent in Winnipeg.
There are 1,114 active COVID-19 cases in Manitoba, with 158 patients in hospital.
—
1:15 p.m.
New Brunswick health authorities are reporting six new cases of COVID-19.
Officials say all six patients are self-isolating and contact tracing is underway.
There are now 35 reported active COVID-19 infections in New Brunswick with three people in hospital, including two in intensive care.
Public health has confirmed 1,453 cases in the province since the onset of the pandemic, including 28 deaths.
—
12:50 p.m.
Newfoundland and Labrador health authorities are reporting two new cases of COVID-19.
Officials say both cases are close contacts of previously identified patients.
Authorities say there are now 87 active reported COVID-19 cases across the province.
All but two of those infections are in the eastern health region, where an outbreak spread rapidly through the St. John's metro area last month.
—
11:25 a.m.
Nova Scotia health officials are reporting six new cases of COVID-19 today.
Authorities say all six infections are connected to travel or to previously identified cases.
Public health says there are now 29 active reported cases of COVID-19 across the province, with two people in hospital with the disease.
There have been 1,657 infections reported in the province since the onset of the pandemic.
—
11:15 a.m.
Quebec is reporting 749 new COVID-19 infections over the past 24 hours, along with 10 new deaths linked to the virus.
The province also says it administered 19,865 doses of a COVID-19 vaccine on Friday, marking a new single-day high for Quebec's immunization drive.
Hospitalizations in the province declined by 16 to 601 today, while the number of patients in intensive care decreased by two to 109.
—
10:30 a.m.
Ontario is reporting comparatively low COVID-19 case figures today, logging 990 new infections and six virus-related deaths over the past 24 hours.
Health Minister Christine Elliott says there are 284 new cases in Toronto, 173 in Peel Region, and 82 in York Region.
Two of those long-standing hotspots, Toronto and Peel, are due to rejoin the province's COVID-19 response framework at the grey lockdown level starting on Monday.
The province is also reporting a single-day high of 39,698 doses of COVID-19 vaccine administered since Friday's update.
—
This report by The Canadian Press was first published March 6, 2021.
The Canadian Press
Canadas Immigration Problems Solved by Invisible Border Walls
Canadas's immigration story is seen by the world as too liberal that gives them a good image through out but there seems to be some lesser-known information. It is not only liberal but conservative as well and they hide this fact all too well. This is only made possible by the invisible border walls that Canada has instore.
No this is not something out of sci-fi novel. This is actually true and will be discussed further down the article. But first we need to see what happen in the 1980s.
Since the 1980s, Canada has consistently been a high-immigration country, at least relative to the U.S. As a result, the proportion of Canadians born outside the country hit 21.9 percent in 2016. That same year, America's foreign-born population was 13.4 percent. That's a record high for the U.S.—but it's been 115 years since Canada's foreign-born population was at such a low level. As Derek Thompson put it in his article analyzing how Canada has escaped the "liberal doom loop," Canada's floor is America's ceiling.
So, the question remain why has Canada managed to sustain popular acceptance and cross-party support for so much legal immigration?
Well firstly, this is because the intake of the Canadian population has been so law abiding and orderly so to be undisruptive and thus not being newsworthy. Canada unlike the neighbor USA is a country where mostly come in from the front door, in the open and during the daylight hours.
Everyone coming to Canada would have to apply from there home countries to come to Canada before they are granted access to the country, they have to go through a huge line of people already waiting after which they are subjected to extensive vetting by the Canadian authorities. Those who make the cut are then let in the country. In short it is not only you that chooses Canada but Canada would also have to choose you. For this to work.
For those who choose to trespass and try to enter Canada by illegal means well that where the invisible border walls come in. that right Canada has a border wall. In a sense of course. In fact, there are 5 of them. Four geographic and 1 bureaucratic. All of which have been effective at sustaining the legitimacy and popularity of Canada's immigration policy.
Three of the walls are the dumb luck of geography: the Atlantic, Pacific, and Arctic oceans. You can cross the Aegean from Asia to Europe in a dinghy, but unless you can get your hands on a ship and a crew trained in navigating thousands of miles of difficult water, you aren't sailing to Canada. So far in 2018, Canada has received exactly 10 asylum applications at sea ports.
The fourth wall is Canada's southern border with the U.S. The world's leading economy has historically been a magnet for people, not the reverse. In the late 19th and early 20th century, the volume of emigrants from Canada to the U.S. was at times so high that Canadians actually feared for the future of their country. The strength of the American economy long meant that few immigrants would think to use the U.S. as a back door into Canada.
The fifth wall is the bureaucratic barrier that Canadian governments, both Conservative and Liberal, have meticulously maintained to cover any gaps in the other defenses.
This is the underlying reason for Canada having an amazing immigration system, that would present itself as liberal but is actually more a concern of some natural luck.
How to Immigration System in Canada has Changed Since the Covid-19
Before we jump into the current situation we need to look into what Canada and its immigration system has been for people all around the world. Canada has been a keeper of refugees; for people that are involved in international controversies, religious persecution etc from there country of origin.
We see this in the 1947-1953 Canada welcomed thousands of Hungarians and Vietnamese "boat people". In the late 1970s and Syrians in the 2010s.
This still continues to date since the immigration and retention of people from Hong Kong.
But all of this would begin to change since the beginning of the covid 19. The real question is Canada has suffered far worst and still managed to land on its feet. Will this time be different? Only time will tell.
The History of Immigration in Canada:
Canada has a history of coping with situation that limited its ability to accept newcomers to its country. The First World War saw immigration to Canada drop precipitously; in 1915, the intake was only 34,000 people (compared to over 400,000 just two years before).
In the 1920s we began to see an increase in numbers but again dropped sharply with the advent of the Great Depression, dipping still further with World War II. So, the drop in immigration to Canada resulting from the Coronavirus is far from unheralded in Canada's history.
Canada has also seen great waves of immigration, particularly as part of a response to, and recovery from, challenges. Hundreds of thousands of immigrants poured into the country, many to the west, in the decade or so following the establishment of Saskatchewan and Alberta as provinces. Unlike many countries in Europe, which arguably had too many people and not enough land, Canada had the opposite problem.
After the calamity of the Second World War, Canada, unlike many other nations, had emerged strong and stable. But it was sorely lacking in the labor force and skills necessary for the great post-War economy and recovery taking place. Between 1946 and 1953, over 750,000 souls found a home in Canada.
Plans on Immigration After the Pandemic:
The government has announced a goal of settling over 1,200,000 new permanent residents in Canada from now until 2021-2023. In considerable measure, economic and population needs are the motivation for this ambitious plan. Marco Mendocino, the incumbent Immigration Minister, expressed it well in announcing the targets in the following statement:
"Immigration is essential … to our short-term economic recovery and our long-term economic growth … newcomers create jobs not just by giving our businesses the skills they need to thrive, but also by starting businesses themselves."
Conclusion:
The pandemic has hit the world hard and well Canada has been no stranger to the virus, we have people lost lives and people that have suffered a lot financially and economically. This would have to turn around in the near future but until that happens Canada would have play there cards right for this to work out in the favor of the country and it's citizens.
I personally think that Canada can still make a difference in the international world. If it were to continue to follow the plan it has set for itself. I am sure that this is going to be difficult but considering previous Canadian track record this is going to be something that Canada would be coming out of with potentially amazing results.
Japan's Suga visits for Biden's first White House summit; China tops agenda
By Trevor Hunnicutt and David Brunnstrom
WASHINGTON (Reuters) -Japanese Prime Minister Yoshihide Suga on Friday became the first foreign leader to be hosted at the White House since President Joe Biden took office, underscoring Tokyo's central role in U.S. efforts to counter China's growing assertiveness.
The one-day summit offers the Democratic president a chance to work further on his pledge to revitalize U.S. alliances that frayed under his Republican predecessor, former President Donald Trump.
The meeting is expected to yield steps diversifying supply chains seen as over-reliant on China and a $2 billion commitment from Japan to work with the United States on alternatives to the 5G network of Chinese firm Huawei, a senior U.S. official said.
Biden and Suga also plan to discuss human rights issues related to China, including the situation in Hong Kong and Xinjiang, the official said.
The summit, Biden's first face-to-face meeting with a foreign leader, is expected to produce a formal statement on Taiwan, a Chinese-claimed, self-ruled island under increasing military pressure from Beijing, said the official, who did not want to be identified.
White House spokeswoman Jen Psaki said Biden, in his talks with Suga, would address China's "increasingly coercive action" on Taiwan, which is China's most sensitive territorial issue.
It would be the first joint statement on Taiwan by U.S. and Japanese leaders since 1969. However, it appears likely to fall short of what Washington has been hoping from Suga, who inherited a China policy that sought to balance security concerns with economic ties when he took over as premier last September.
In a statement after a March meeting of U.S.-Japan officials, the two sides "underscored the importance of peace and stability in the Taiwan Strait" and shared "serious concerns" about human rights in Hong Kong and Xinjiang.
The U.S. official said that both countries, while not wanting to raise tensions or provoke China, were trying to send a clear signal that Beijing's dispatch of warplanes into Taiwan's air defense zone was incompatible with maintaining peace and stability.
A Japanese foreign ministry official said this week it had not been decided whether there would be a joint statement and two Japanese ruling party lawmakers familiar with the discussions said officials have been divided over whether Suga should endorse a strong statement on Taiwan.
The U.S. official said Washington would not "insist on Japan somehow signing on to every dimension of our approach" and added: "We also recognize the deep economic and commercial ties between Japan and China and Prime Minister Suga wants to walk a careful course, and we respect that."
China's foreign ministry spokesman Zhao Lijian said Friday that China has expressed solemn concern about what he called "collusion" between Japan and the United States, and the countries should take China's concerns seriously.
SUGA MEETS HARRIS
Suga met first with Vice President Kamala Harris and was then due to sit down with Biden in the Oval Office before holding a joint news conference. Earlier, Suga participated in a wreath-laying ceremony at Arlington National Cemetery.
"Japan highly praises and appreciates that the Biden-Harris administration puts high importance on cooperating with its allies and partners," Suga told reporters as he began talks with Harris.
"There is no other time than today when the Japan-U.S. alliance needs to be strong," he added, citing "a wide range of challenges."
Harris said they would discuss "our mutual commitment in the Indo-Pacific."
With his in-person summit with Suga, and another planned with South Korea in May, Biden – who took office on Jan. 20 – is working to focus on the Indo-Pacific region to deal with China's rising power, which he sees as the critical foreign policy issue of the era.
He hopes to energize joint efforts with Australia, India and Japan, in a grouping known as the Quad, as well as with South Korea, to counter both China and longtime U.S. foe North Korea, and its increasingly threatening nuclear weapons program.
It requires a delicate balancing act given Japan and South Korea's economic ties with China and currently frosty relations between Seoul and Tokyo.
Also expected to figure into the White House discussions are the summer Olympics due to be held in Tokyo. Psaki said the administration understands the careful considerations Japan is weighing as it decides whether to go ahead with the games. Japan is grappling with rising coronavirus infections with fewer than 100 days from the planned start.
The emphasis on Japan's key status could boost Suga ahead of an election this year, but some politicians are pushing him for a tougher stance towards Beijing as it increases maritime activities in the East and South China Seas and near Taiwan.
The United States, the European Union, Britain and Canada have all imposed sanctions on Chinese officials for alleged abuses in Xinjiang and some Japanese lawmakers think Tokyo should adopt its own law allowing it to do the same, even as Japanese executives worry about a Chinese backlash.
(Reporting by David Brunnstrom and Trevor Hunnicutt, additional reporting by Nandita Bose and Steve Holland; writing by David Brunnstrom and Matt Spetalnick;Editing by Kieran Murray, Lincoln Feast and Chizu Nomiyama)