The latest news on COVID-19 developments in Canada – Richmond News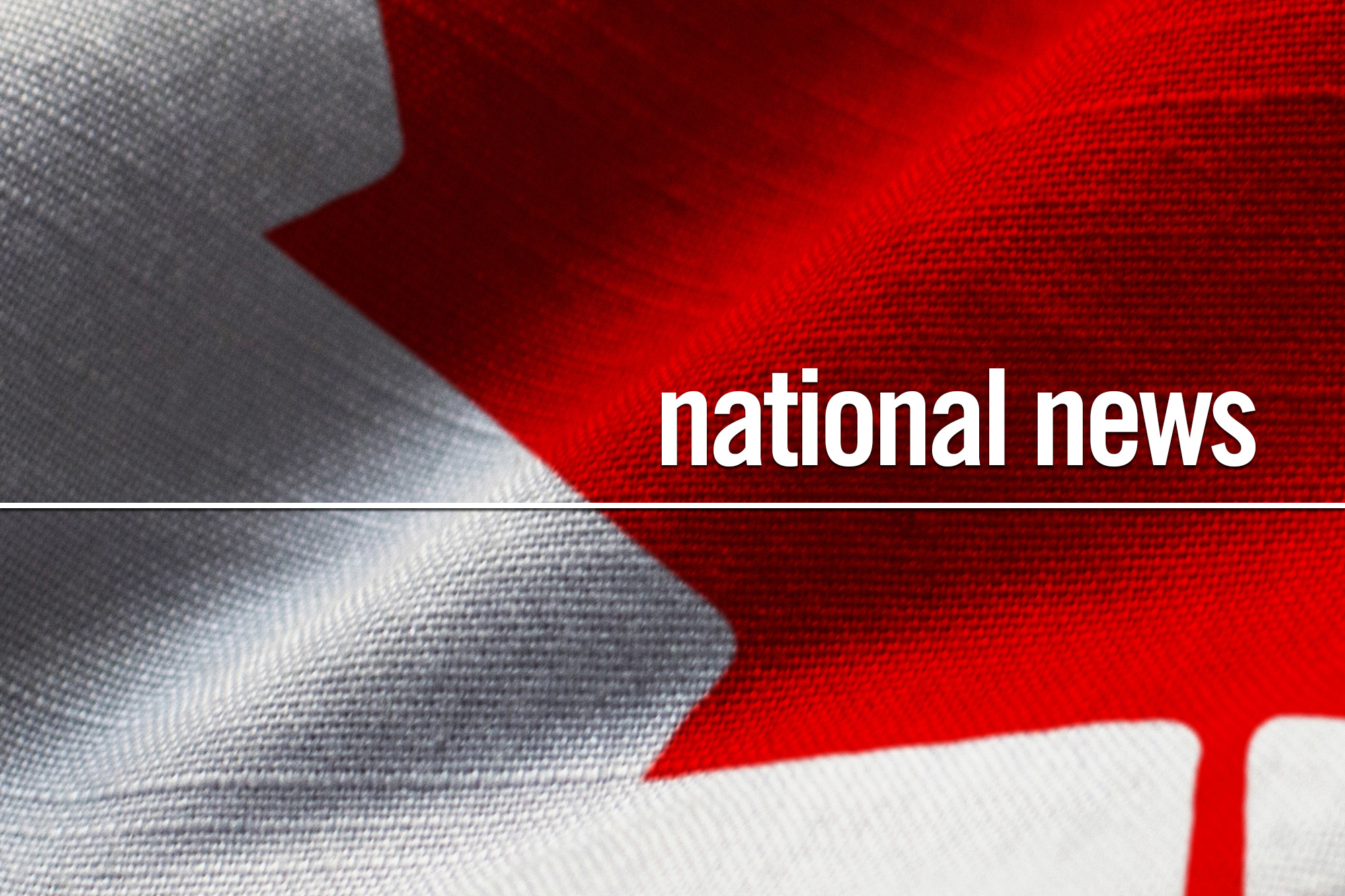 The latest news on COVID-19 developments in Canada (all times Eastern):
6:20 p.m.
Alberta is reporting 351 new COVID-19 cases and four new deaths associated with the virus.
Dr. Deena Hinshaw, the province's chief medical health officer, encouraged people in a tweet to "continue to make safe, responsible choices" as Alberta relaxes some restrictions that were imposed in December.
Starting tomorrow, in-person dining can resume in restaurants, one-on-one fitness training with an instructor can take place, and some sports activities can resume for youth.
—
5 p.m.
Ontario is logging its first case of the COVID-19 variant that originated in Brazil.
Toronto Public Health identified the case today, along with an instance of the virus variant first found in South Africa.
The city says the patient identified with the variant from Brazil recently returned from travelling to that country and is now in hospital.
It says the diagnosis of the variant originating in South Africa involves a patient with no recent history of travel.
—
4:10 p.m.
Newfoundland and Labrador is reporting one new confirmed case of COVID-19.
The latest diagnosis involves a female in the Eastern Health region under 19 years of age.
The source of the infection is under investigation, with health officials saying there will be an update.
The province also noted that risks of exposure at the Bigs Restaurant in Mount Pearl, N.L. — which earlier had an exposure warning for January 21st to February 4th — is now deemed "very low."
—
3 p.m.
Saskatchewan has recorded three new deaths among COVID-19 patients, as well as 194 new cases of the virus.
The province says in its daily COVID-19 update that due to weather issues, the number of vaccines it has administered this weekend is lower than planned.
The entire province is now under an extreme cold warning from Environment and Climate Change Canada.
Saskatchewan reports that 774 COVID-19 vaccine doses were administered yesterday, and that 95per cent of the doses it has received have been administered to date.
—
2 p.m.
Manitoba has 80 new cases of COVID-19 as of this morning and four new deaths.
Provincial officials report that all four of the people who died were in the Winnipeg health region and were over 70.
The province says there are now 3,256 active COVID-19 cases in Manitoba.
There are 263 people in hospital, 38 of whom are in intensive care.
The current five-day COVID-19 test positivity rate is 6.1 per cent provincially and 3.8 per cent in Winnipeg.
—
12:30 p.m.
Nova Scotia has dropped to just eight active cases of COVID-19, with just one new infection being reported today.
The case is in the province's central zone and is related to travel outside of Atlantic Canada, with the patient currently self-isolating.
Premier Stephen McNeil says it's good to see the low number, but he cautioned people to keep Super Bowl gatherings small.
Nova Scotians are also being strongly encouraged to seek asymptomatic COVID-19 testing, particularly if they have had several social interactions even within their own circles.
—
12:20 p.m.
Public Health officials in New Brunswick are reporting seven new cases of COVID-19 today, with the total number of active cases falling to 203 across the province.
They also say an outbreak of COVID-19 at an Edmundston seniors home has been brought under control.
The provincial officials say in a news release the outbreak began on Jan. 20 at Le Pavillon Le Royer, following a confirmed COVID-19 case at the facility.
In total, the outbreak consisted of only one case, and the release says all staff and residents of the facility were re-tested several times to confirm the end of the spread.
—
—11:15 a.m.
More than 10,000 Quebecers have now died from COVID-19.
The province reached the sobering figure today as it reported 32 additional deaths due to the pandemic, for a total of 10,031.
Quebec also passed the 270,000-case mark with the addition of 1,081 new infections.
Hospitalizations declined by 19 to 963, with 158 people in intensive care, which is one less than the day before.
—
11 a.m.
Ontario is reporting 1,489 new COVID-19 infections today along with 22 new deaths linked to the virus.
Hospitalizations in the province fell below 1,000, with 926 people receiving treatment for COVID-19.
Provincial data shows 335 of those patients are in intensive care and 233 are on ventilators.
The latest figures come a day before schools are set to reopen across much of the province and the government prepares to formally unveil plans for gradually easing restrictions on businesses.
—
This report by The Canadian Press was first published Feb. 7, 2021.
The Canadian Press
Some travellers at Toronto airport fined for violating Ontario rules – CBC.ca
Several international travellers arriving at Toronto's Pearson airport have refused to comply with Ontario's rules aimed at curbing the spread of COVID-19, local police said Wednesday.
Peel Region police said that while most cases were resolved after conversations with officers, some people refused to follow the rules and were fined $880 under Ontario regulations.
There have been 49 fines handed out since the start of February, a police spokesperson told CBC News. Those fines relate to things like skipping COVID-19 tests or other infractions.
However, police said they will not detain anyone for breaking a new hotel quarantine rule, which came into effect this week, unless there are aggravating circumstances involved, such as a criminal offence.
They said the Public Health Agency of Canada would be responsible for issuing any potential fines under the Quarantine Act.
The federal government this week implemented new rules that require anyone arriving in Canada to fly through Toronto, Calgary, Vancouver or Montreal and stay in isolation at one of several quarantine hotels for up to three nights. Travellers may only leave after a negative COVID-19 test but are expected to self-isolate for a total of 14 days.
Federal public health agency 'aware of the situation'
The Public Health Agency of Canada said Wednesday that it was "aware of the situation" and looking into allegations of people skipping hotel quarantine.
"Travellers are legally obligated to follow the instructions of a screening officer or quarantine officer through the 14-day period, whether in regards to testing, transit to locations, their mandatory hotel stopover or during quarantine at home or other suitable location," it said.
"If they do not follow the instructions, there are penalties, including a maximum fine of up to $750,000 or imprisonment for six months."
Dr. Lawrence Loh, Peel Region's medical officer of health, said Wednesday that the quarantine measures are in place to protect the public.
"It's unfortunate … that this might be occurring," said Loh. "Please remember that it's a disease that spreads from person to person, and it takes all of us to do our part."
RCMP in Vancouver has no reports of people not complying
Patrick Brown, the mayor of Brampton, Ont., just north of Pearson airport, said that people who choose to ignore the regulations are being selfish.
"By not being mindful that you can bring dangerous variants into the country, you're being selfish to your neighbours, to your city," said Brown. "I hope that people do abide by the new stricter guidelines."
Meanwhile, RCMP in Vancouver said they had no reports of people failing to comply with the new rules.
Federal officials have said that the costs associated with keeping travellers in isolation at one of the government-approved hotels could be up to $2,000 for a three-night stay. Travellers are expected to cover those costs, which the government has said include the testing, transportation, food, hotel security and cleaning.
Series of measures came into effect Monday
The hotel stays are among a series of measures that came into effect on Monday to limit the spread of COVID-19 and more contagious variants of the virus.
Most in-coming air travellers will need to get tested for the virus upon arrival and again toward the end of their mandatory 14-day quarantine.
Travellers arriving at land borders will be given self-swab kits, and testing will be provided on site at five high-volume border crossings.
The new rules are in addition to previous orders that require a negative test result within 72 hours of arrival. Travellers will need to complete a second test on Day 10 of their self-isolation period.
Prime Minister Justin Trudeau has said the tighter border controls are meant to keep everyone safe.
Canada's new top military commander steps aside following sexual misconduct claim – CBC.ca
Admiral Art McDonald abruptly stepped aside late Wednesday night as Canada's top military commander after questions were posed to the Department of National Defence about a sexual misconduct investigation into allegations against him.
Those allegations, CBC News has learned, involve a female crew member and an incident a decade ago aboard a warship that was participating in a northern exercise.
Several media outlets were tipped off that an investigation by the Canadian Forces National Investigation Service was underway and had been for some time.
CBC News asked for comment late Wednesday and received no response until 11 p.m., when Defence Minister Harjit Sajjan released a statement announcing that McDonald — who took over the chief of the defence staff post just a month ago — had stepped aside voluntarily while the investigation is ongoing.
The minister did not reveal the nature of the allegations against McDonald and said he will not comment further because the investigation is ongoing.
Allegation dates back to 2010
However, sources with knowledge of the investigation spoke to CBC News and say the allegation of misconduct dates back to 2010 and involves an incident aboard HMCS Montreal, which at the time was involved in the military's annual Arctic exercise known as Operation Nanook.
The allegation against McDonald, who was a naval captain at the time, involves a female junior officer and took place during a party that involved alcohol.
The investigation comes on the heels of another, separate case involving the man McDonald replaced.
Military police are investigating allegations that the former chief of the defence staff, Gen. Jonathan Vance, had a long-standing inappropriate relationship with a female subordinate and separately sent a racy email to another woman, also of lower rank.
The allegations against Vance led to a parliamentary inquiry into when the Liberal government became aware of the claims and what sort of action it took to verify them.
Investigation began a month ago
In his speech during his swearing-in ceremony, McDonald apologized to victims of racism and misconduct in the military.
He later told reporters that he felt it was necessary to make the apology because he was certain that he had unintentionally been part of some of the problems that the military is now trying to address.
He did not cite a specific incident in his past in those remarks on Jan. 14, but suggested that "when challenged by some of the circumstances, I thought maybe I didn't hear a voice."
Sources tell CBC News the investigation into the 2010 incident involving McDonald began a month ago, around the time the new chief was sworn in.
Several witnesses and the alleged victim have been interviewed, the source said.
Both the defence department and Sajjan's office have refused all further comment.
Sajjan has appointed Lt.-Gen. Wayne Eyre as acting chief of the defence staff. Eyre currently is the commander of the army.
Coronavirus: What's happening in Canada and around the world on Thursday – CBC.ca
The latest:
The director of the Africa Centers for Disease Control and Prevention is warning it would be a "fatal mistake" if the developed world takes the attitude of "we'll vaccinate our people, and people in other parts of the world can take care of their own."
John Nkengasong, speaking Thursday to reporters, said that "it's in no one's interest we continue to be in this tense situation," and said more could have been done to address the global COVID-19 vaccine inequality.
But he celebrated that Ghana has become the first country in the world to receive vaccines via the global COVAX effort aimed at distributing doses to low-income countries. He said he hoped vaccinations would start Thursday in Ghana and that vaccine deliveries to other African countries will arrive in the coming days.
Africa over the past month has seen a decrease in the number of new cases after a strong resurgence in infections driven by a more infectious variant of the coronavirus discovered in South Africa. The continent surpassed 100,000 confirmed COVID-19 deaths this month.
-From The Associated Press, last updated at 7 a.m. ET
---
What's happening across Canada
WATCH | Provinces offer different timelines for COVID-19 vaccine rollout:
When Canadians will be able to get a COVID-19 vaccine may depend on where they live. The provinces have started revealing their rollout plans, but the timing of who can get a shot varies across the country. 1:58
As of early Thursday morning, Canada had reported 855,132 cases of COVID-19, with 30,395 cases considered active. A CBC News tally of deaths stood at 21,807.
In Atlantic Canada, Newfoundland and Labrador reported eight new cases of COVID-19 on Wednesday and one additional death, bringing the number of deaths in the province to five. The province said six people were in hospital, including three in intensive care.
"Each life lost is a tragedy, as well as a stark reminder of why our way of life has changed," said Chief Medical Officer of Health Dr. Janice Fitzgerald.
Nova Scotia reported three new cases of COVID-19 on Wednesday, while New Brunswick and Prince Edward Island both reported two new cases of the illness caused by the novel coronavirus.
Quebec reported 806 new cases of COVID-19 and 17 more deaths attributed to the virus, including five in the past 24 hours. Health officials said hospitalizations dropped by 25, to 655, and the number of intensive care cases rose for a second consecutive day, with 10 more patients, for a total of 130.
In Ontario, health officials reported 1,054 new cases of COVID-19 and nine more deaths linked to the virus. Hospitalizations stood at 675, with 287 people in intensive care.
WATCH | First Nation using isolation tents as housing:
A First Nations community in northern Ontario set up tents to help isolate and quarantine cases of COVID-19. But a housing shortage has some people turning them into permanent homes, even without power or running water. 1:59
Manitoba health officials reported 45 new cases of COVID-19 on Wednesday and one additional death.
The Manitoba government has announced the location of its fourth site for large-scale vaccine distribution. Health officials said a so-called supersite will open in early March at a former hospital in Selkirk. There are similar sites already in Winnipeg, Brandon and Thompson.
In Saskatchewan, health officials reported 56 new cases of COVID-19 and three deaths. Alberta, meanwhile, reported 430 new cases of COVID-19 and 13 additional deaths.
British Columbia reported 456 new cases of COVID-19 and two additional deaths on Wednesday.
Across the North, there were no new cases of COVID-19 reported in Nunavut or Yukon.
The Northwest Territories said on Wednesday it has vaccinated 42 per cent of its adult population to date. Chief Public Health Officer Dr. Kami Kandola said 14,520 first doses have been administered in the territory to date, while 1,934 people have been fully vaccinated.
Kandola also said the territory expects to receive another 16,200 doses of the Moderna vaccine by the end of this week. There were five active cases of COVID-19 in the Northwest Territories.
Here's a look at what's happening across the country:
-From The Canadian Press and CBC News, last updated at 7 a.m. ET
---
What's happening around the world
As of early Thursday morning, more than 112.6 million cases of COVID-19 had been reported worldwide, with 63.5 million of the cases listed as recovered on a tracking site maintained by Johns Hopkins University. The global death toll stood at nearly 2.5 million.
Pfizer announced Thursday that it has begun studying a third dose of its COVID-19 vaccine, part of a strategy to guard against mutated versions of the coronavirus.
Health authorities say first-generation COVID-19 vaccines still protect against variants that are emerging in different parts of the world. But manufacturers are starting to prepare now in case a more vaccine-resistant mutation comes along.
Pfizer said it will offer a third dose to 144 volunteers, drawing from people who participated in the vaccine's early-stage U.S. testing last year. It wants to determine if an additional booster shot given six to 12 months after the first two doses would rev up the immune system enough to ward off a mutated virus.
Pfizer and its German partner, BioNTech, also are tweaking their vaccine recipe. The companies are in discussions with U.S. and European regulators about a study to evaluate doses updated to better match variants such as the one first discovered in South Africa.
In the Americas, U.S. President Joe Biden plans to distribute millions of face masks to Americans in communities hard-hit by the coronavirus.
It's part of his effort to ensure equity in the government's response to the pandemic. Biden is aiming to reach underserved communities and those bearing the brunt of the outbreak. His plan will distribute masks not through the mail, but through Federally Qualified Community Health Centers and the nation's food bank and food pantry systems.
The White House announced it expects more than 25 million American-made cloth masks in both adult and kid sizes will be distributed. Biden has asked everyone to wear face masks for the first 100 days of his term. He's also required mask-wearing in federal buildings and on public transportation.
In the Asia-Pacific region, Pakistan will resume regular classes five days per week at all schools from March 1 amid a steady decrease in COVID-19 cases and deaths. Education Minister Shafqat Mahmood made the announcement Thursday on Twitter.
Pakistan closed classrooms in November amid a surge in infections. Schools were later opened in phases, but regular classes had not been allowed.
Authorities said Wednesday that they will allow opening of parks, cinemas and indoor dining and wedding receptions beginning on March 15. Pakistan has reported 12,772 deaths from the coronavirus. Pakistan is currently vaccinating health workers and elderly people using the Sinopharm vaccine donated by China.
India announced an expansion of its vaccination program but warned that breaches of coronavirus protocols could worsen an infection surge in many states.
The Japanese government will end a state of emergency in five prefectures west of Tokyo at the end of this month, Kyodo news agency reported.
In the Middle East, hospitals should prepare for a possible second wave and take steps to prevent the disease spreading, health authorities in the government-controlled part of Yemen said.
In Europe, the World Health Organization is working with the European Commission to co-ordinate vaccine donations for other countries on the continent, the head of its European office said.
Finland plans to reintroduce a state of emergency that would allow the Nordic country to close restaurants for a three-week period starting March 8 as it fights the variant first discovered in Britain.
"I know you're tired. So am I. But we have to be strong and now the situation is more difficult," Prime Minister Sanna Marin told a press conference on Thursday. The variant "is more difficult to tackle, the old tools are not enough. Closed borders are not enough."
The new measures require students over 13 to switch to distance learning and halt their leisure activities. A public meeting ban for more than six people has been introduced and people are urged to avoid private gatherings. People in Finland would still have to work remotely and wear face masks.
Sweden stepped up pandemic restrictions to avoid a third wave, while France's government ordered a weekend lockdown in the Dunkirk area to arrest an "alarming" rise in cases.
Italy's government will extend restrictions already in place until after Easter, while Switzerland announced the first phase in a cautious easing from restrictions.
-From The Associated Press and Reuters, last updated at 7:45 a.m. ET