'The perfect combination of strength and art'
Lisa Hearn works a government job by day, but spends much of her downtime suspended in the air, contorting herself around a steel hoop.
Lyra, or aerial hoop, is a century-old practice traditionally more synonymous with lion tamers and sideshow freaks than government workers, but it's increasingly becoming more popular among non-circus folk.
"It's a way you can work up your upper body, especially women. Because as we get older, we kind of lose that strength in our upper body. So it's a good way to train while still having fun," she said.
Hearn herself has been practicing circus arts like lyra for the last eight years, including aerial silks, where artists perform aerial acrobatics while hanging from fabric – without the use of safety lines.
But she also dabbles in ground-based circus-type arts, like fire shows, hula hooping and poi dancing.
"Sometimes, aerial acts are hard to sell, because they're expensive for rigging. So I have a whole bunch of ground stuff I do," she said.
However, hoop is her "real love."
Hearn grew up as a competitive gymnast, but stopped competing around high school after growing tired of the competitive world.
By the time she finished her science degree at the University of Guelph and was working a full-time job, she started to really miss acrobatics.
So, she found an aerial studio in Mississauga that had adult classes, and tried her hand at aerial silks and lyra for the first time.
Because she had been practicing yoga regularly and was strong, she figured she would be alright after.
"It kicked my ass," she said. "The next couple days I could barely walk. I felt like a bus hit me."
But that didn't deter her. She stuck to it, and spent the next three years in a competitive training program. Despite the shock of learning how hard the aerial arts actually are, it was still easier for her to pick up than most because of her background in gymnastics.
Once she got the hang of it, she started performing, and eventually, teaching.
"I just fell in love," she said.
Patience is essential when learning the aerial arts, as well as an eagerness to continue, "because it's hard work. There's a huge learning curve in the beginning."
"If you're persistent and stick to the training, you will make a lot of progress," she said.
Aerial silks and lyra belong to the circus arts – skills traditionally passed down the family line, much like a physical manifestation of oral traditions.
"You hear about famous families in history; it's all family lines. So it was passed down from moms and fathers to their children. Basically, if aerial was in your family, you would probably be trained to do it from a young age."
But it's been growing in popularity in the last five years, she said, because "people have the ability to look at anything online; they see a lot more circus than they used to."
Most of the circus companies are in the GTA, but  small circus arts communities are forming in the surrounding areas, like Royal City Aerials in Guelph and the TriCity Centre for Circus Arts in Cambridge. There are even aerial silks classes at the Guelph Grotto Climbing Gym.
With its growing popularity, there is also a push to standardize the practice with a curriculum and teacher training programs.
"(Lyra is) different from, for example, the pole world, because the pole world here is very structured. There's a curriculum, and it all is standardized because of the pole arts association. But circus doesn't have that," she said.
It's this push that put her in contact with Victoria Kirichenko, the owner of Royal City Aerials studio, where Hearn has been teaching since 2019.
Her typical client base is adults who want to have fun building strength.
"I find people are drawn to this stuff, because it's a better workout than going to the gym."
But for Hearn, it's grown to be more than that.
"It's a place to be completely creative and just let your artistic mind be free. You really can do anything with circus. When I'm up in the hoop, it's a perfect combination of strength and art."
Criss Bellini Art Fans Urge for Pop-Up Gallery – E! NEWS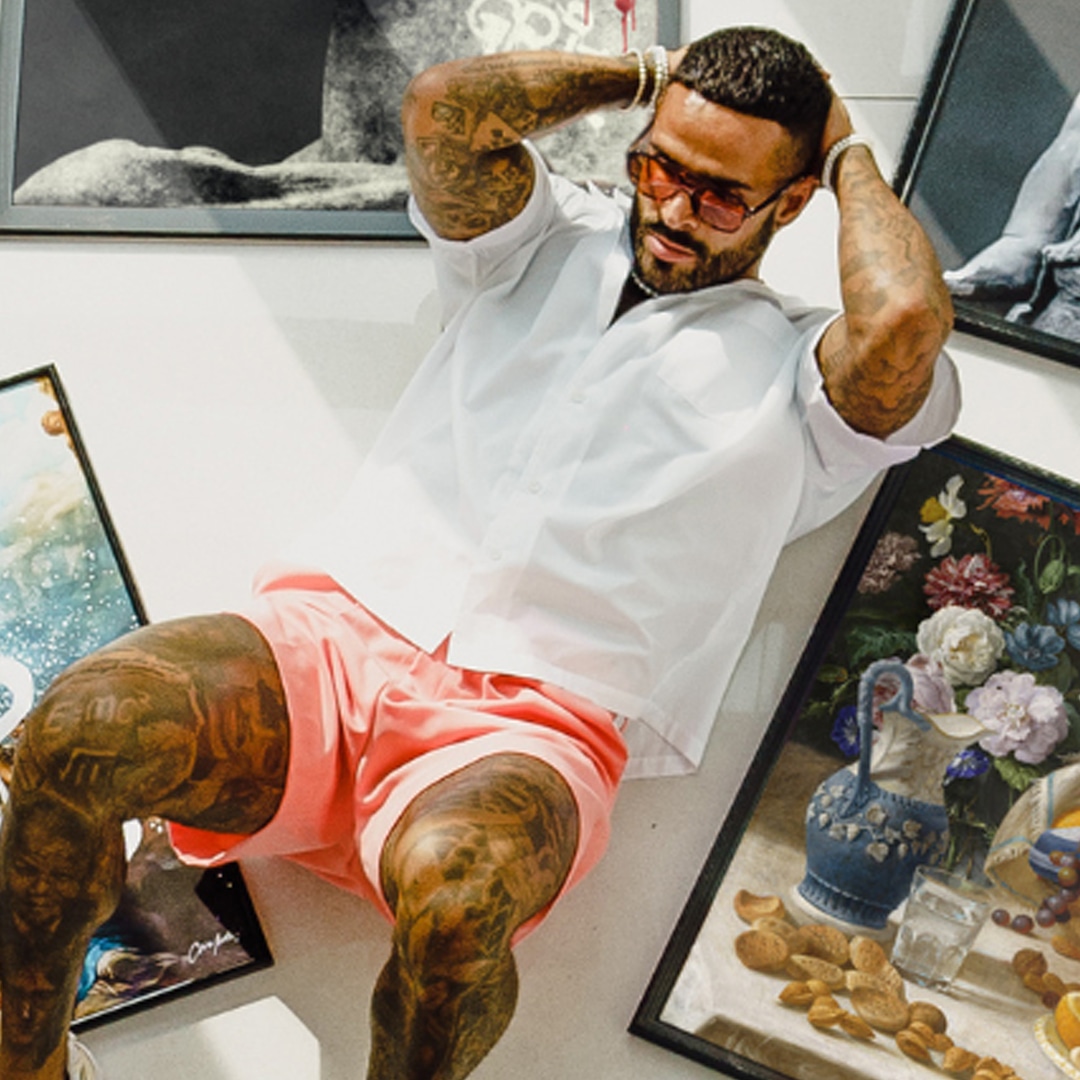 Since the brand's launch in 2020, Bellini's sales have skyrocketed, selling over $1 million in its first year and exceeding its sales in 2021, in 2022, with over 2 million sales in euros. Seeing this, it is clear that art sales are booming, and people want to see more of his unique pieces.
However, because Bellini's website is the only place to view and purchase his art, the public has begun to request a gallery or a pop-up gallery where they can go visit Bellinis' work and see it for themselves.
Wish you could set fire to the last 3 years? A huge flaming art installation is coming to Toronto – CBC.ca
What if you could just set fire to the past? Would you feel liberated — free to start fresh in 2023, flush with feelings of love and peace and other things you could file under positive vibes?
The City of Toronto launched an interactive art project last Thursday called The Burn, a seven-week initiative that aims to offer a moment of respite in the wake of COVID-19, and it comes to a climax on March 11 — the third anniversary of the pandemic.
On that date, a monumental art installation will go up at Nathan Phillips Square, and the centrepiece involves three towering steel sculptures that'll be set aflame for 24 hours — fires that will keep on burning with a little help from the public, who'll be invited to add bits of (supplied) wood to the blaze.
It's a scenario that sounds significantly more thoughtful and controlled to hear Roger Mooking describe it. Mooking is the lead creative on the project, and he talks about The Burn as a chance to heal and grow as a collective. In short, it's bigger than an all-day bonfire.
Mooking says he began thinking about the work in 2021, prompted by the "overwhelming melancholy" of lockdown. "I recognized that I was not the only one, that we were in this kind of collective consciousness globally, and we all needed to heal," he tells CBC Arts. And with The Burn, he's inviting Torontonians to actively begin that healing process.
The first phase of the project is already underway, and involves a series of interactive sculptures — significantly smaller vessels than the ones that'll go up at Nathan Phillips Square. They're being stationed at public sites around the GTA as part of a tour that launched Jan. 19 in three locations: Fort York National Historic Site, the Toronto Zoo and Twist — Mooking's restaurant at Toronto Pearson International Airport.
Here he is, testing it out in Terminal 1.
As of writing, people can find The Burn at three new sites through Feb. 1: Spadina Museum, Native Canadian Centre and the Market Gallery at St. Lawrence Market.
"We want to make sure that we're hitting every corner of the GTA: north, east, south, west, central — all the nooks and crannies," says Mooking. Twenty-one locations are currently scheduled for the tour, and a full map and schedule can be found through the city's website.
Through March 11, visitors will find metallic dodecahedrons at different destinations — sculptures created by local artist Javid JAH. And under each sculpture is a bowl of wooden balls: spheres the size of marbles that have been carved out of cedar.
Take a ball, and you'll be asked to stop and think — to sit with your feelings, really. In the language of The Burn, you'll be "setting an intention." Is there something weighing on you: an emotion you wish you could change or simply set free? Once you've identified that feeling, you're asked to drop your ball inside the sculpture. It's a moment for "letting go," so to speak.
"People are carrying so many things, especially coming through this COVID time," says Mooking. "It's a very simple thing … that can be very, very emotional."
A multihyphenate known for his success as a chef, TV personality (Man Fire Food), and musician (Bass is Base), Mooking's presented participatory art projects for the city before. Just last August, to coincide with Emancipation Month programming at Toronto history museums, he launched Read(In), an interactive installation that also appeared in multiple locations throughout the GTA.
To bring The Burn to life, project curator Umbereen Inayet connected him with collaborators JAH (who designed and produced the installation's ornate sculptural elements) and artist Catherine Tammaro, a Wyandot Elder who served as an advisor, particularly concerning the project's spiritual bent. Says Mooking: "There's a deep history of Indigenous cultures using fire and water for cleansing and preservation and healing, so we needed that guidance to make sure that we were respecting that tradition."
The wooden balls collected at each tour site will eventually fuel the fire on March 11, and Mooking says those attending the activation at Nathan Phillips Square will also have the opportunity to set an intention. At the big event, visitors will send their cedar spheres down a chute, directly into the flames. And when the fire's extinguished, all the ash that's left behind will be collected for use in city gardens. "We're really trying to emulate the cycle of life: from the spark to the ash," says Mooking. "We're looking to carry the spiritual intentions from everybody in the city to fortify our Earth."
The city says it will be announcing more public projects that respond to COVID's impact on residents. Like The Burn, they're part of a program called Stronger Together that launched in late November. More programming is expected to be revealed in February.
In the first few days of The Burn's cross-city tour, Mooking says he was receiving reports from the participating venues. Folks are interacting with the sculptures already, he says. "It's been cathartic, I hope. … I can't wait to see how much healing we're able to do when we really roll out the full scale of this at Nathan Phillips Square."
Full event details, including a map of The Burn's tour locations, can be found on the project's website.
Art is everywhere this weekend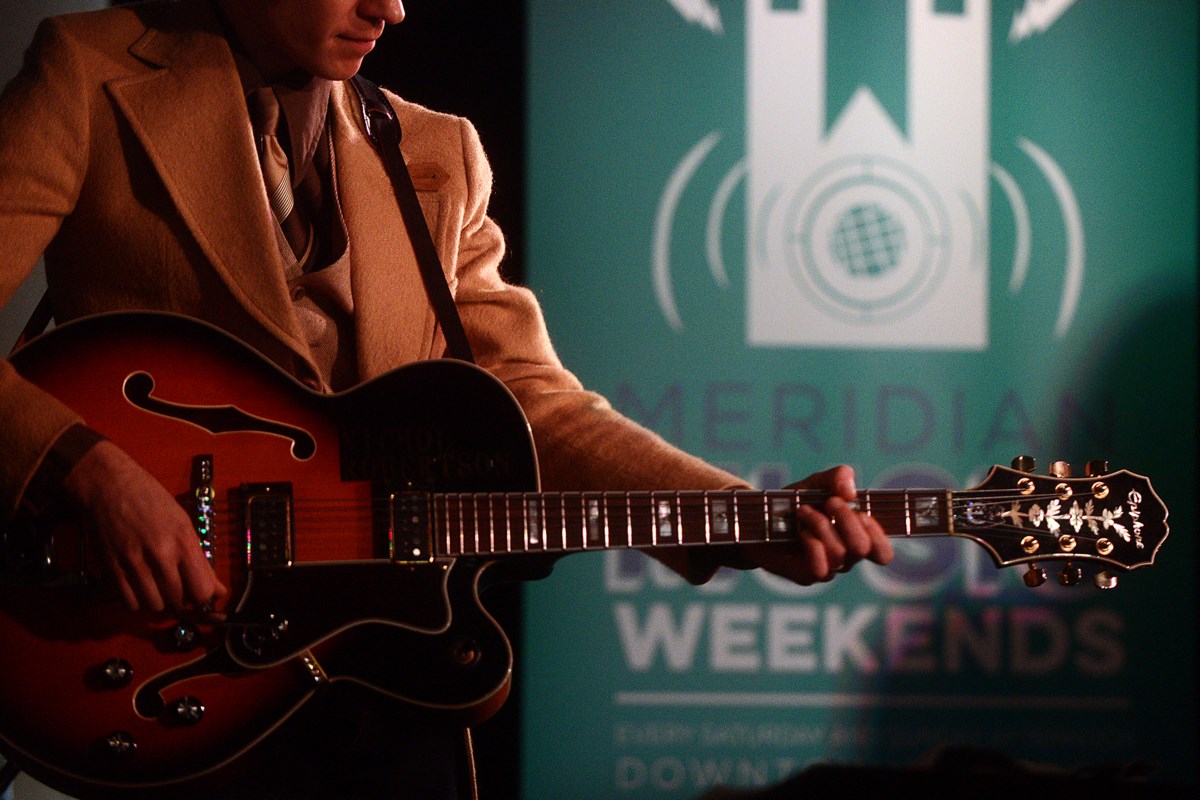 Saturday, Jan. 28
2023 ArtsEverywhere Festival
Multiple locations; 10 a.m. to 10 p.m.
From film screenings to drag brunches and book fairs, the free annual festival has something for everyone. Learn more here.
Winterstock
Royal City Studios; 7 p.m. to 11 p.m.
Join Royal City Studios for a live music tribute to Woodstock 1969; attendees are encouraged to wear their best 60s style clothes. Get tickets here.
Music Weekends
Western Burgers & Steaks; 2:00 p.m. to 5 p.m.
The genre-bouncing Probable Cause will perform live at The Western, pay-by-donation. Doors open at 2 p.m., show starts at 2:30.
Sunday, Jan. 29
2023 ArtsEverywhere Festival
River Run Centre; 10 a.m. to 2:30 p.m.
The last day of the free festival features a lecture and a film screening, both at the River Run Centre. Learn more here.
Music Weekends
Onyx Nightclub; 2p.m. to 5 p.m.
Join SHEBAD for their live concert at Onyx. It's family-friendly and pay-by-donation. Doors open at 2 p.m., show starts at 2:45.
OHL Hockey
2 p.m.: Guelph Storm vs. Sudbury Wolves, Sleeman Centre