They Have Finished Moving 225 Tons of Reimagined Art
With considerable effort, a landscape sculpture featuring huge granite boulders has been trucked across Washington, D.C., to its new home at American University.
For four decades, a sculpture of artfully placed granite boulders bordering a reflecting pool occupied the courtyard of an international headquarters in Washington D.C., creating an urban oasis in the shadows of the tall modernist buildings.
But six years ago, the National Geographic Society, decided that the sculpture, known as "Marabar" and designed by the artist Elyn Zimmerman, was in the way of expansion plans for its headquarters, and later agreed to help find it a new home.
Now the boulders, reconfigured a bit but still weighing some 225 tons, surround a different, crescent-shaped reflecting pool, in an open space on the campus of American University. The spot is sunnier than the old home of the sculpture, which also has a new name, "Sudama," after a granite cave in India carved during the third century B.C.
"One thing I noticed was how much light fell on the whole ensemble," Zimmerman said.
On Tuesday the university will officially rededicate the sculpture, which has been placed atop a hill behind the university's Kay Spiritual Life Center, near a grove of cherry blossoms and a slope covered with daffodils.
Sylvia Burwell, American University's president, said that within hours of the construction fences coming down, she watched from her office window as students gathered at the sculpture.
"There were so many," she said. "Some of them contemplating, just sitting and thinking."
Major works of landscape architecture are rarely moved, but when they do relocate the process raises all kinds of questions, not just about logistics like who is going to pay for the trucks, but also about how the forms interact in a changed space.
Zimmerman said her goal was to preserve the granite shapes of the five large central boulders that she carefully crafted more than 40 years ago. She shifted the angles slightly, and moved seven ancillary stones closer to the pool than they had been at National Geographic.
"What appealed to me about this site was that it was so very different from the original location of 'Marabar,'" Zimmerman said. "The new site indicated a different vocabulary."
The rededication was a welcome outcome, according to Charles Birnbaum, president of the Cultural Landscape Foundation, which fought to save the sculpture when it no longer fit, given National Geographic's expansion plan.
"You could say that it's been revived, and make an analogy with the theater," Birnbaum said. "This is a happy occasion, like a great revival where the original artist is reconceiving the work in a different context, just as playwrights have done for many decades."
Elizabeth Meyer, director of the Landscape Studies Initiative at the University of Virginia, described the relocation effort, which took "Marabar" from one site only to re-emerge as "Sudama" at another, as incredible because Zimmerman had full agency to reimagine and relocate her own work.
"Site matters," Meyer said. "It definitely matters."
"Marabar," Zimmerman's original work, was named after a fictional cave referenced in E.M. Forster's novel "A Passage to India." Commissioned in 1981, it was an immediate success. David Childs, the architect for the society's 1980s expansion, remembered there was applause at the meeting when the plans for the sculpture were unveiled.
Zimmerman said her design was influenced by a trip to northwest India, where she toured some of the Barabar Caves — the inspiration for the Marabar caves in Forster's novel. For her sculpture, she carefully selected, shaped and polished a dozen granite boulders she found in Minnesota and the Dakotas and then had them trucked to Washington.
But "Marabar" was in the way when the society drew up plans to build a new entrance pavilion with a rooftop garden and submitted them to District of Columbia in 2019. The society had already told Zimmerman of its plan to remove the sculpture and asked if she had an alternative site. The removal plan drew strong criticism and the society later took the lead in helping to relocate the work at its own expense.
"They stepped up and they did the right thing," Zimmerman said of the society. "I'm very grateful."
Duncan Phillips, a spokesman for the National Geographic Society, said the organization would not disclose how much it spent to relocate Zimmerman's artwork.
"We are honored," the society said in a statement, "to donate this important work of art, which has been reimagined by the artist in an installation for this new site, in a setting selected by the artist for quiet contemplation."
Zimmerman, 77, took a direct role in the relocation project, which began last fall when the huge rocks were trucked over to the university campus. "She controlled every tiny little aspect of this," said Jack Rasmussen, director and curator of American University's museum, and now a chief steward for "Sudama."
Zimmerman was given a choice of eight different sites on the university's 84-acre campus, which was designated as an arboretum two decades ago, and whose initial design, though largely unfulfilled, was drawn up by the landscape architect Frederick Law Olmsted.
Rasmussen, who toured the campus with her, said he was skeptical of Zimmerman's top pick at first. "Even when I saw the design, I thought, 'How does that fit?'" he said. "But I guess I didn't have enough of an imagination. It really works."
"Sudama" is now a second response to Zimmerman's trip to India all of those years ago.
"There are whole temples carved out of living rocks," Zimmerman said. "It's just astonishing that any pre-mechanical society could create this."
Ancient monks, she said, polished granite walls to a fine sheen, having discovered that changing the surface allowed their chants to reverberate and linger.
When real estate or other concerns arise, public art installations are often just removed. A notable example to the contrary is Robert Irwin's "9 Spaces 9 Trees." His 1983 commission was relocated from a plaza adjacent to Seattle's Public Safety Building before that building was demolished. The installation was recreated in 2007 on the University of Washington's nearby campus.
In the initial setting outside Seattle's police headquarters, Irwin's vision of multiple fenced-in areas, each containing a tree, was not always popular with pedestrians. But Meyer of the University of Virginia, said she had always admired the work because of its play with light and division of space, and also because its adjacency to a building containing cells invited conversation about incarceration.
---
Meyer said the power of that setting is lost now that the work is on a college campus adjacent to an art gallery. "Is it a good thing that Robert Irwin's work was saved but decontextualized, or is it a travesty?" she said. "That's the question I ask."
Janae Huber, the collections manager for Art in Public Places at the Washington State Arts Commission, which oversees Irwin's installation, said she believes the work was worth saving, in large part because Irwin was directly involved in reimagining it.
The artist selected new trees for the enclosures, switching from flowering plums to hawthorns, and opted to replace deteriorating blue wiring that surrounded the enclosures in downtown Seattle with a more resilient purple screen. Only the metal frames and some of the benches from the original artwork remain.
Most passers-by are probably unaware that Irwin's work once stood next to a jail, Huber said, and now on warm days, she spots students using the enclosures as outdoor library carrels.
"They use it to sit and study, helping people feel solitary on a busy campus, but in a positive way," she said.
Still, she said she understands why experts like Meyer consider "9 Spaces" a seminal site-specific work.
"Reasonable people are going to ask, 'Why did they do this?'" Huber said. "History will probably sometimes judge us negatively for the choices that we make, but these are complicated choices. It's never perfect."
Marvel's Spider-Man 2 Out For PS5 In October, Teases New Art – Kotaku
[unable to retrieve full-text content]
Marvel's Spider-Man 2 Out For PS5 In October, Teases New Art Kotaku




Source link
3 Montreal artists headed to Italy for international art exhibition – CityNews Montreal
[unable to retrieve full-text content]
3 Montreal artists headed to Italy for international art exhibition CityNews Montreal




Source link
Françoise Gilot, Whose Art Transcended Her Relationship With Picasso, Dies at 101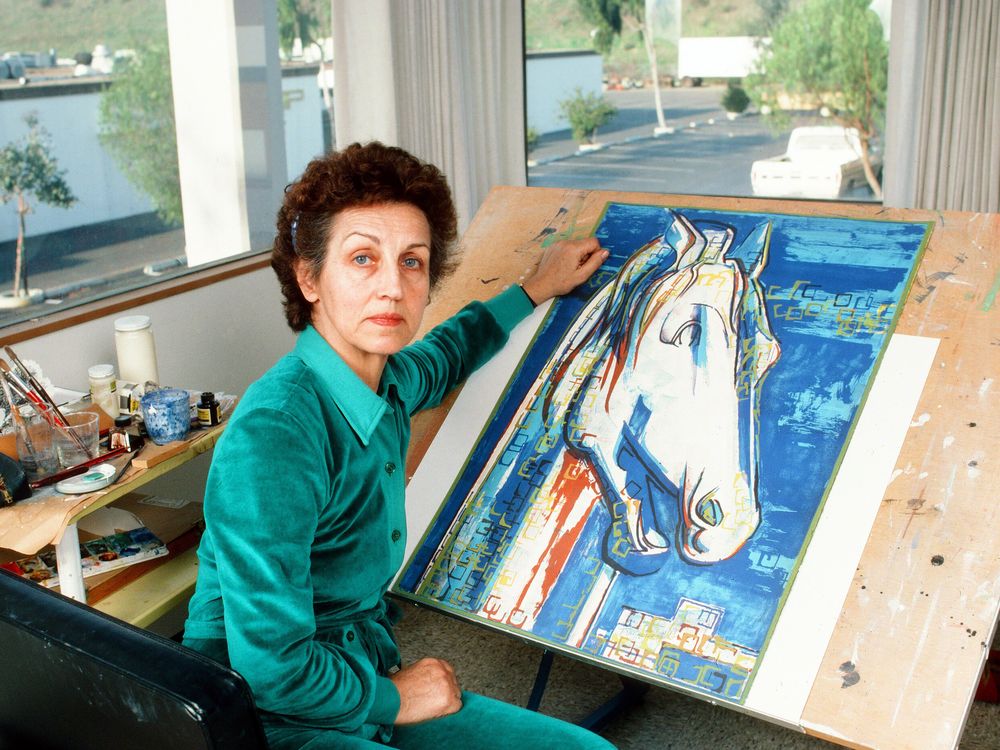 Françoise Gilot, a lauded French artist who wrote candidly about her volatile relationship with Pablo Picasso, died this week at age 101.
"She was an extremely talented artist, and we will be working on her legacy and the incredible paintings and works she is leaving us with," says her daughter, Aurelia Engel, to Jocelyn Noveck of the Associated Press (AP).
New York's Metropolitan Museum of Art and Museum of Modern Art, as well as the Centre Pompidou in Paris, are some of the museums that have displayed Gilot's art. While Picasso may have influenced her work, her artistic career began before the two met, and the unique style she created was hers alone.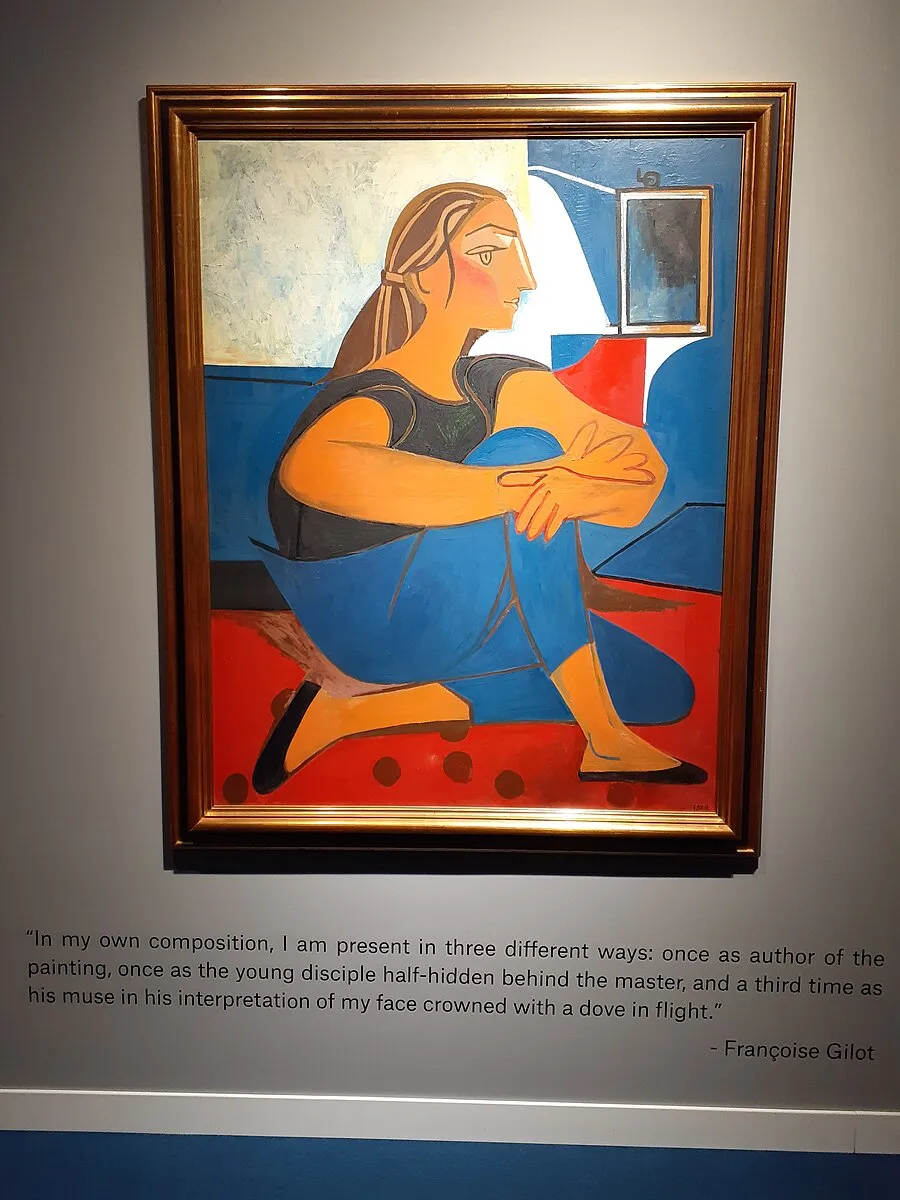 Born in a suburb of Paris in 1921, Gilot developed an interest in painting as a child. Her mother—who had studied art history, ceramics and watercolor painting—was her first tutor, per the New York Times' Alan Riding. Later, she took lessons with the Hungarian-French painter Endre Rozsda. Rozsda was Jewish, and he fled Paris in 1943.
The Guardian's Charles Darwent recounts a prophetic final exchange between the student and her teacher:
"As his train steamed out of the station, the 21-year-old Gilot wailed: 'But what am I to do?' Her teacher, laughing, shouted: 'Don't worry! Who knows? Three months from now, you may meet Picasso!'"
Gilot met Picasso when she was 21; Picasso was 61 and already a famous, established artist. Their relationship began in 1944. Gilot later recalled good memories from this early period, and Picasso's art from this time affirms this.
But Picasso, a notorious adulterer known for his abusive behavior toward women, quickly began mistreating her. Physical violence and blatant extramarital affairs were common during their relationship, even as the couple had two children together.
When Gilot finally left him in 1953, Picasso was shocked. He reportedly told her that she would be nothing without him; she was unmoved. Gilot recounted the harrowing relationship and its end in Life With Picasso, the memoir she published in 1964.
In it, she recalled Picasso claiming that "no woman leaves a man like me." Her response: "I told him maybe that was the way it looked to him, but I was one woman who would, and was about to."
The memoir angered the artist so much that he cut off contact with her and their children. He tried several times—always unsuccessfully—to prevent the memoir's publication in France.
Gilot recounted the relationship with unrelenting honesty, remembering his "extraordinary gentleness" in her memoir while commenting frankly on his abuse. Picasso introduced her to Georges Braque, Marc Chagall and Gertrude Stein, but he disparaged her value as an artist and told her that nobody would care about her when she was no longer connected to him.
Yet Gilot's legacy reaches far beyond Picasso, and in recent years, her work has garnered much more recognition. A 1965 portrait of her daughter sold for $1.3 million at auction in 2021, per the AP.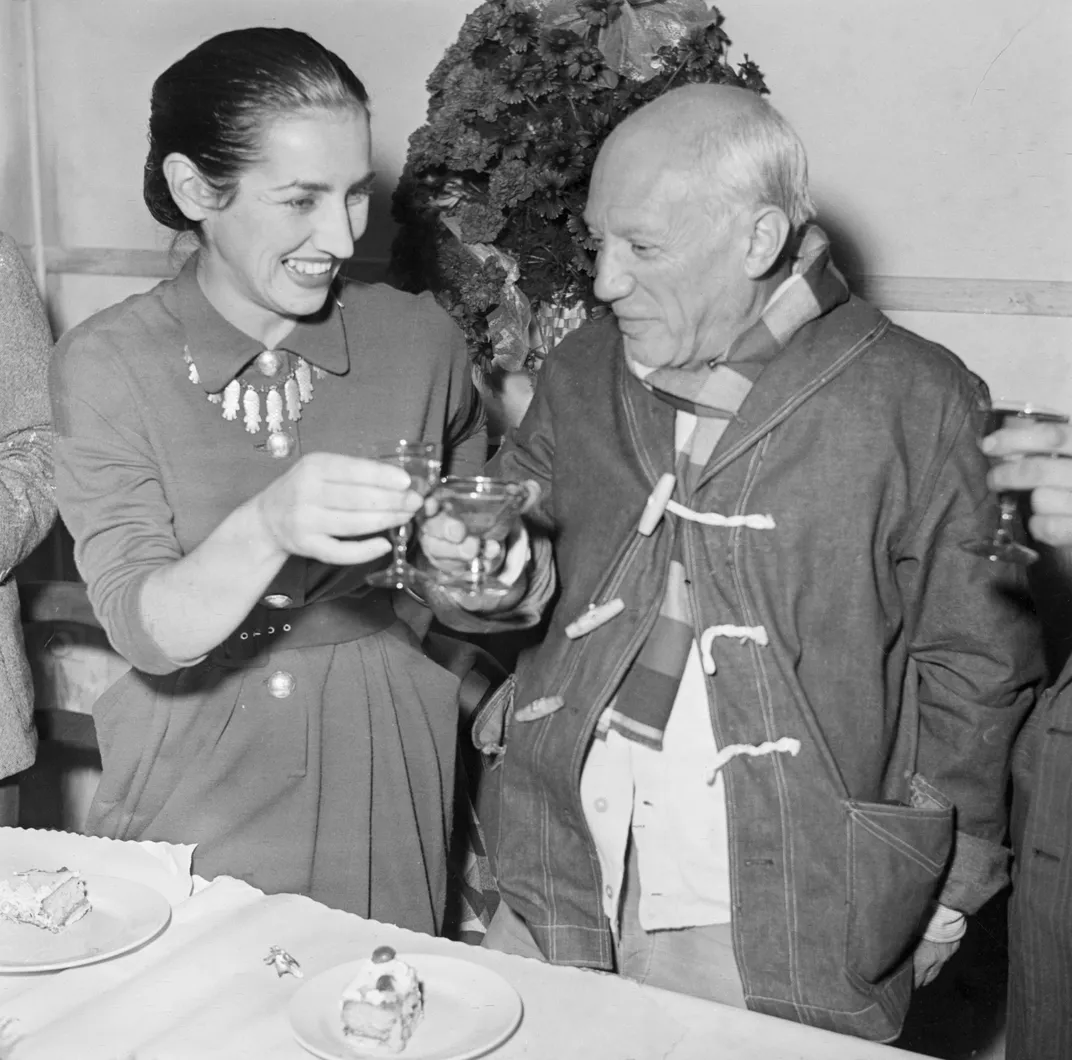 "To see Françoise as a muse (to Picasso) is to miss the point," says Simon Shaw, Sotheby's vice chairman for global fine art, to the AP. "While her work naturally entered into dialogue with his, Françoise pursued a course fiercely her own—her art, like her character, was filled with color, energy and joy."
During her life, Gilot emphasized that she never felt trapped or controlled by Picasso. In fact, in a 2022 interview for her 100th birthday with Ruth La Ferla of the Times, Gilot said that her fierce independence informed the art she created.
"As young women, we were taught to keep silent," she said. "We were taught early that taking second place is easier than first. You tell yourself that's all right, but it's not all right. It is important that we learn to express ourselves, to say what it is that we like, that we want."
A Note to our Readers
Smithsonian magazine participates in affiliate link advertising programs. If you purchase an item through these links, we receive a commission.