'This is actually terrifying': Toronto-area small businesses fight for survival as new lockdown takes effect – theglobeandmail.com
Independent retailers, bars and restaurants in the Toronto region are scrambling to figure out how they will survive the crucial holiday season as renewed lockdown measures forced them to close their doors again on Monday while some big-box store chains can remain open.
After a weekend spent dealing with long lineups and last-minute spending sprees, reality set in on Monday. Frances Watson, a clothing boutique on Toronto's Queen Street West, typically pulls in half of its annual sales in November and December, and three-quarters of its business comes from walk-in customers – who are now barred from entry.
"This is actually terrifying," owner Meg Watson said. "It doesn't seem like it's really about health when there are other huge stores packed with 60 people in them. … You're closing me and letting Walmart open?"
Premier Doug Ford announced sweeping shutdowns Friday for Toronto and neighbouring Peel Region that will force small businesses in the massive metropolitan area that sell goods deemed non-essential to rely on pickup and delivery – ahead of a holiday season that many entrepreneurs depend on to help them survive slow winters. Chains including Walmart and Costco, which are exempt from closing because they sell groceries, are allowed to stay open with new 50-per-cent capacity limits.
"Doug Ford signed the death warrant for thousands of small businesses over the weekend," said Dan Kelly, head of the Canadian Federation of Independent Business (CFIB) in an interview. He hopes the Ontario government will turn around and offer additional subsidies to small and medium-sized businesses (SMBs), and suggests the province could top up the differentials businesses receive from federal rent and wage subsides, which were recently expanded and extended.
"The Ford government has been the slowest in providing any degree of substantive support to independent businesses," Mr. Kelly said. In a tweet Monday, he decried another apparent provincial inconsistency as people began tweeting that The Bay department store at Queen and Yonge Streets in Toronto was open because it sells food in its basement. Though Ontario later clarified that only big-box retailers with "a full grocery store component" were eligible to stay open (and it specified The Bay is not eligible), it added to the confusion.
Mr. Kelly tweeted that if The Bay could stay open selling groceries, the province should allow "every shuttered small firm to sell chips and chocolate and declare themselves as an essential retailer."
The CFIB has offered other suggestions to keep small businesses open, including extra-cautious customer limits for indoor shopping. But Ontario's Associate Minister of Small Business, Prabmeet Sarkaria, declined on Monday to say whether the province was considering the CFIB's proposals or reversing course in other ways. "The decisions that were made and put forward were with the best advice of health officials advising the government," he told reporters.
Entrepreneurs in Toronto, Mississauga, Brampton and Caledon, where COVID-19 cases have been rising faster than in other parts of the province, now face at least 28 days with no foot traffic, while stores and restaurants in neighbouring jurisdictions such as Vaughan and Oakville are far less restricted. Meanwhile, in Manitoba, even big-box stores can only sell essential goods such as food in-store, with the rest left for pickup.
Manitoba is also offering up to $5,000 in "bridge grants" to locked-down entrepreneurs to cover costs as revenues collapse, with the possibility of more to come, while Quebec has offered locked-down businesses in affected cities up to $15,000 a month to cover eligible costs. Ontario's new lockdown subsidies have been limited to topping up an existing pool of funding to reduce electricity and property-tax bills, doubling it to $600-million.
"The next five weeks is the biggest time of the year for retailers," said Steve Long, president of musical instrument and equipment retailer Long & McQuade, which was forced to shut down six locations Sunday evening.
Picking out a guitar or drum kit is often a purchase based on feel or experience – and now Mr. Long worries consumers will instead turn to still-open big-box chains such as Walmart to find other holiday gifts instead. "If you're going to close retail, don't close half of retail," Mr. Long said.
As lockdowns tighten, the country's economic outlook has dimmed. Prior to the second wave, Bank of Montreal estimated that Canada's GDP would grow at about an 8-per-cent annualized rate in the fourth quarter. Now, it projects zero growth in the quarter, "which might be optimistic," strategist Benjamin Reitzes said Monday in a note to clients.
"The structure of the lockdowns in Toronto and Peel will likely have the largest impact on small businesses who are now forced to shut down, driving shoppers to big-box stores," he said. "This is where the real damage is going to be from this government decision."
SMBs in Toronto and Peel spent the weekend scrambling. Some bars discounted draught beer to empty their kegs for customers sitting on patios that will no longer be used, while some retailers saw block-long lineups. Mr. Long, of Long & McQuade, said foot traffic was up about 50 per cent on Saturday.
In Scarborough, Taha Yasin has spent $35,000 to build a patio with proper heating and ventilation to entice winter diners to his Pakistani restaurant, Karahi Boys, which specializes in Lahori foods and has another location in Mississauga.
The patio is still not finished, and he expects take-out and delivery revenues to be 25 per cent to 30 per cent of usual levels this winter. "All that investment has gone down the drain," Mr. Yasin said. "That could have gone to other bills."
With gyms fully closed, Habitual Fitness & Lifestyle in Mississauga is focusing again on virtual classes. "We had a good turnout in the spring" for online classes, general manager Silvio Mazzulla said. "But it was nothing compared to what we would have [normally] done in revenue during those months."
The business improvement association in Toronto's Roncesvalles neighbourhood has joined forces with the ad agency Local Collective to launch a new shop-local campaign on Tuesday with a stunt meant to starkly illustrate what is at stake. Dozens of shops will be wrapped in "For Lease" signs to warn residents of the ghost town that could result if they desert their local stores for Amazon or big-box shopping this season.
"It's a visual representation of what you could come to, six months from now, a year from now, if main streets are forgotten during the pandemic," said Adam Langley, the association's vice-chair.
With a report from Jeff Gray
Your time is valuable. Have the Top Business Headlines newsletter conveniently delivered to your inbox in the morning or evening. Sign up today.
Provinces work on revised plans as Pfizer shipments to slow down – Canada News – Castanet.net
Photo: The Canadian Press
A health-care worker prepares a dose of the Pfizer-BioNTech COVID-19 vaccine at a UHN COVID-19 vaccine clinic in Toronto.
Quebec and Ontario, the two provinces hit hardest by the COVID-19 pandemic, say a decision by drugmaker Pfizer-BioNTech to slow vaccine shipments in the coming weeks will mean changes to their respective game plans.
Ontario's Chief Medical Officer of Health David Williams said the company's decision to delay international vaccine shipments to upgrade production facilities will likely have an effect on the province, though the full impact of the move is not yet known.
Williams said in a statement today that long-term care residents, caregivers and staff who already received their first dose of Pfizer's vaccine will receive their second dose between 21 and 27 days later, no more than a week longer than originally planned.
But that time frame will be longer for anyone else receiving the Pfizer vaccine, with second doses being delivered anywhere from 21 to 42 days after the initial shot.
Quebec Health Minister Christian Dube said Friday the reduced shipments mean that 86,775 of the 176,475 doses of the vaccine expected until Feb. 8 won't be delivered as planned.
Health officials are establishing a new distribution plan, but the Quebec Health Department said the strategy to immunize as many people as possible within priority groups will be maintained.
Ontario reports 3,422 new cases of COVID-19, 69 additional deaths – 680 News
Ontario is reporting 3,422 new cases of COVID-19 on Sunday with another 69 people having died as a result of the virus.
It's the third day out of the last four that the provincial case count has surpassed 3,000.
More than half of the new deaths, 36, are attributed to long-term care settings. The total number of people in the province who have died as a result of COVID-19 now sits at 5,409. More than 400 people have passed away since last Sunday from the virus.
Toronto reported 1,035 new cases of the virus – the first time in a week that the number of new cases has topped 1,000. Peel Region reported 585 new infections, while York Region reported 246 additional cases.
Provincial health officials conducted 60,183 tests in the last 24 hours, the first time in three days provincial labs failed to complete more than 70,000 tests. That leaves the backlog of tests to be processed at just over 30,000.
Hospitalizations sit at more than 1,500, however, as is the case on the weekend a number of hospitals have not provided data to provincial officials. There are 395 COVID-19 patients in the ICU with 293 currently on a ventilator.
Ontario administered just over 11,000 doses of the COVID-19 vaccine on Saturday, bringing the provincial total to over 200,000.
Potential COVID exposure on two flights – HalifaxToday.ca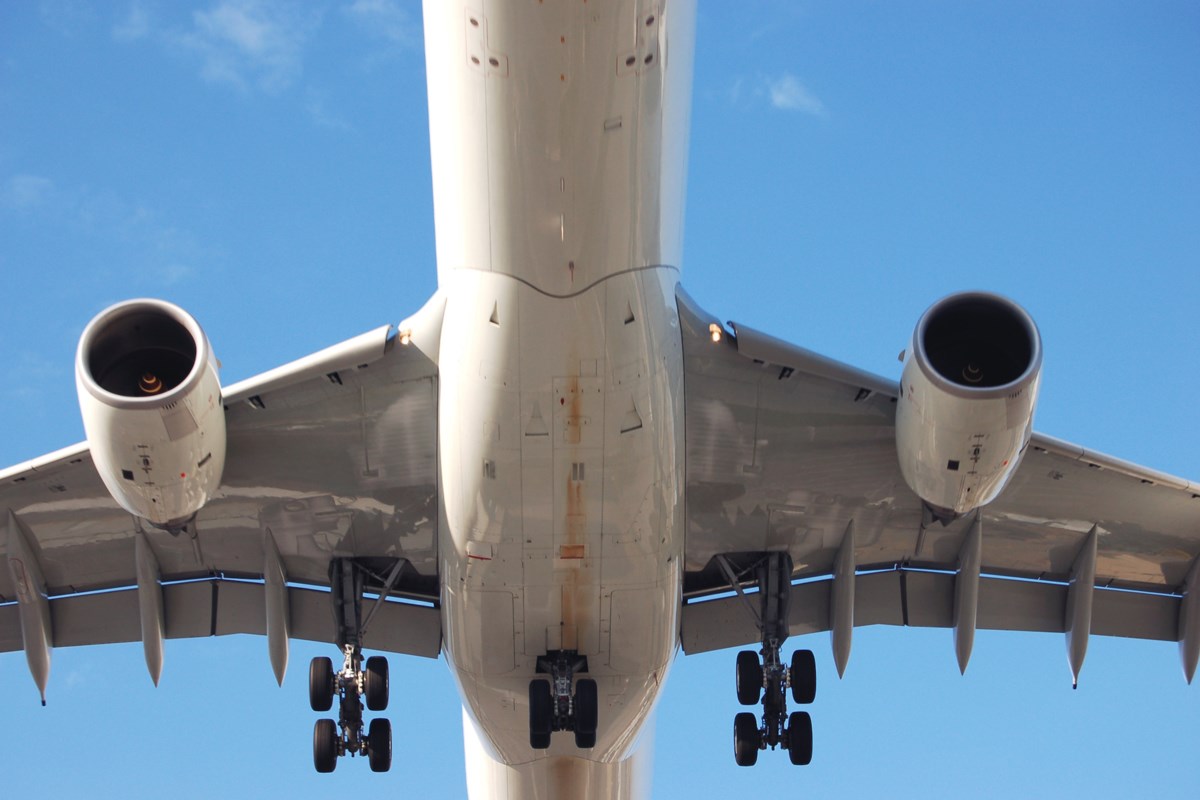 NEWS RELEASE
NOVA SCOTIA HEALTH
*************************
Nova Scotia Health Public Health is advising of potential exposure to COVID-19 on two flights from Toronto to Halifax. In addition to media releases, all potential exposure notifications are listed here: http://www.nshealth.ca/covid-exposures.
Anyone who was on the following flights in the specified rows and seats is asked to continue to self-isolate and immediately visit https://covid-self-assessment.novascotia.ca/en to book a COVID-19 test, regardless of whether or not they have COVID-19 symptoms. You can also call 811 if you don't have online access or if you have other symptoms that concern you.
Air Canada flight 604 travelling on Jan. 5 from Toronto (8:00 a.m.) to Halifax (11:00 a.m.). Passengers in rows 22-28 seats C, D, E and F are asked to continue to self-isolate and immediately visit https://covid-self-assessment.novascotia.ca/en to book a COVID-19 test, regardless of whether or not they have COVID-19 symptoms. All other passengers on this flight should continue to self-isolate as required and monitor for signs and symptoms of COVID-19. It is anticipated that anyone exposed to the virus on this flight on the named date may develop symptoms up to, and including, Jan. 19.
Swoop flight 408 travelling on Jan. 8 from Toronto (5:30 p.m.) to Halifax (8:30 p.m.). Passengers in rows 16-22 seats A, B, C and D are asked to continue to self-isolate and immediately visit https://covid-self-assessment.novascotia.ca/en to book a COVID-19 test, regardless of whether or not they have COVID-19 symptoms. All other passengers on this flight should continue to self-isolate as required and monitor for signs and symptoms of COVID-19. It is anticipated that anyone exposed to the virus on this flight on the named date may develop symptoms up to, and including, Jan. 22.
Please remember:
Do not go directly to a COVID-19 assessment centre without being directed to do so. Please book an appointment online and do not go to a pop-up rapid testing location.
Currently, anyone who traveled outside Nova Scotia, PEI or Newfoundland and Labrador is expected to self-isolate alone for 14 days after arriving. If a person returning from non-essential travel outside Nova Scotia, PEI or Newfoundland and Labrador is unable to isolate alone, then everyone in the home where they are self-isolating will have to self-isolate as well.
When Nova Scotia Health Public Health makes a public notification it is not in any way a reflection on the behaviour or activities of those named in the notification.
All Nova Scotians are advised to continue monitoring for COVID-19 symptoms and are urged to follow Public Health guidelines on how to access care. Up to date information about COVID-19 is available at novascotia.ca/coronavirus
*************************