This Week's Top Stories: Canadian Real Estate Sees A "Crisis," and A Swiss Bank Says Toronto's Bubble Is Getting Worse – Better Dwelling
Time for your cheat sheet on this week's most important stories.
Canadian Real Estate
Why Canada's Condo "Insurance Crisis" Should Make Investors Nervous
The Canadian insurance industry is discussing a coverage "crisis" coming to condos. Due to rising replacement values, and smaller margins, insurance companies are dropping coverage. This comes while demand for this type of coverage is soaring. The result is condo insurance is going to cost more. A lot more. BC buildings have seen the cost of units rise over 40% in just a few years. All of this can translate into higher maintenance fees. Considering a lot of investors are already negative cap, this is likely to become a negative weight on values.
Negative Interest Rates Aren't Good For Real Estate. They're Actually Really Bad
Low interest rates are good for real estate prices, so negative rates must be great, right? Guess again. Negative rates are often misunderstood as a driver of asset growth, but it's not the case. Typically they're only rolled out during the worst economies, and have many negative impacts like a falling loonie. A weaker loonie is likely to contribute to higher cost replacements for insurance, intensifying the condo crisis. Further, mortgage rates are lower than they would be at the current interest rate due to QE. Since they are being moved by a separate mechanism, there's no guarantee they would fall much lower than today.
UBS: Toronto's Bubble Risk Increases, While Vancouver Is Now Just "Overvalued"
A big Swiss bank dropped Canada's largest city as the world's biggest bubble, but it's not seeing things improve. Toronto, which previously topped the UBS Bubble Index, fell to the third spot from number one. This doesn't mean things have improved in the bank's opinion. In fact, it was the opposite – it gets a worse score than it previously did. Two other bubbles intensified further though. Despite the lower rank, the bank believes valuations are still stretched. A weaker loonie has also become a deterrent for foreign investment, a previous driver of values.
Toronto Tops Construction Crane Index, With Almost A Third Of All Projects
RLB, a global real estate consultancy, shows Toronto is still the busiest city in North America for construction. The City had 124 high rise cranes active in Q3 2020, up from 121 in the first half of the year. To fully appreciate how much construction it is, you need to realize Seattle is the next city – with a third of activity. Toronto is actually so busy with high rise construction, it's almost a third of all cranes on the firm's index.
Toronto Real Estate
Toronto Detached Real Estate Prices Rise, While Condos Slip Lower
Greater Toronto real estate is seeing detached prices climb, while condo apartments fell a little on the month. Detached homes are seeing price growth accelerate across Greater Toronto. Condo apartments are seeing price growth fall, and are now cheaper than the month before. Part of the reason for this trend is detached inventory is very tight, while condo inventory in the city is soaring to levels not seen in years.
Vancouver Real Estate
Greater Vancouver Detached Real Estate Prices Rise, While Condos Slip Lower
Greater Vancouver real estate is seeing two distinct markets emerge – a heating up detached, and cooling condo market. Detached homes saw the annual rate of price growth rise very quickly. Condo apartments saw prices fall from the previous month, with growth now stalling. Both segments are still below their all-time highs, reached a couple of years ago.
Like this post? Like us on Facebook for the next one in your feed.
Real Estate Token Contracoin to List on ProBit Exchange – The Tokenizer
Global real estate token project Contracoin has announced that it will be listing its native token CTCN on popular global digital asset trading platform ProBit.
"We are happy to onboard the Contracoin token (CTCN) to the ProBit trading platform," says Ronald Chan, CEO of ProBit Exchange. "It is exciting to see blockchain technology being used in real estate and we are happy to support Contracoin in an emerging industry for which we see huge upside potential."
Disrupting a USD 228 Trillion Global Real Estate Market
Real estate is one of the largest alternative asset classes with the total global real estate market estimated to be about USD 228 trillion. The past couple of years has seen the concept of real estate token is gaining momentum in many regions around the world.
"Raising capital by utilizing blockchain technology to issue tokens democratizes the whole process of buying and selling real estate," states Barry Lipscombe, CEO of Contracoin. "Removing traditionally high barriers to entry as well as intermediary fees for real estate, tokenization is an extremely attractive concept. We are happy that ProBit, a fast-growing crypto exchange that garners a Top 10 ranking in Korea, is supporting Contracoin and look forward to a successful listing partnership!"
Designed to Streamline Overseas Property Transactions
Contracoin is a global real estate blockchain platform which allows property investors anywhere in the world to invest and benefit from the international real estate market.
The ERC-20 Contracoin token (CTCN) is designed to streamline overseas property transactions and overcome challenges in cross-border remittances. Eliminating complicated banking processes and excessive fees, CTCN transactions will speed up fund transfers, reduce costs and remove restrictions associated with cross border transfers. The ultimate aim is to empower Contracoin investors by enabling them to purchase real estate globally using CTCN for up to 100% of the selling price.
Leveraging blockchain technology and smart contracts to get rid of manual errors, Contracoin ensures that transactions will be secure, transparent and immutable.
Backed by a Global Barter Network and a Team of World-Class Professionals
The strength of the Contracoin marketplace lies in its extensive database of more than 200,000 global merchants through Contracoin's parent company, Contracard and its Virtual Barter network. 65% of Fortune 500 companies are included in Contracard's global trade exchange network, which will aid in the drive to mass adoption of the Contracoin tokens.
Furthermore, the team of Contracoin consists of world-class professionals who specialize in real estate, blockchain technology, finance, legal, marketing and IT development.
Trading on ProBit Exchange Soon
Currently trading on crypto exchanges CoinBene and P2PB2B, CTCN will soon be available on ProBit.
Launched in 2018, the ProBit platform presently provides four hundred tokens for trading in seven hundred markets with 800,000 monthly active users. ProBit has 50 million combined monthly visitors on Coingecko and Coinmarketcap, a testament to why the exchange features amongst the most popular global digital trading platforms in terms of real website traffic and volume.
The details for the CTCN token listing on ProBit Exchange are as follows:
Deposits: 13:00 (KST), October 21, 2020
Trading: 13:00 (KST), October 22, 2020
Withdrawal: 13:00 (KST), October 21, 2020
Trading Pair: CTCN/USDT
With more trading promos and other details on the way, the community should stay tuned to Contracoin's official social channels for the latest announcements of the CTCN token listing on ProBit.
Related Articles:
Real Estate Tokenization for Dummies
HashCash to Help Leading Singaporean Firm with Real Estate Tokenization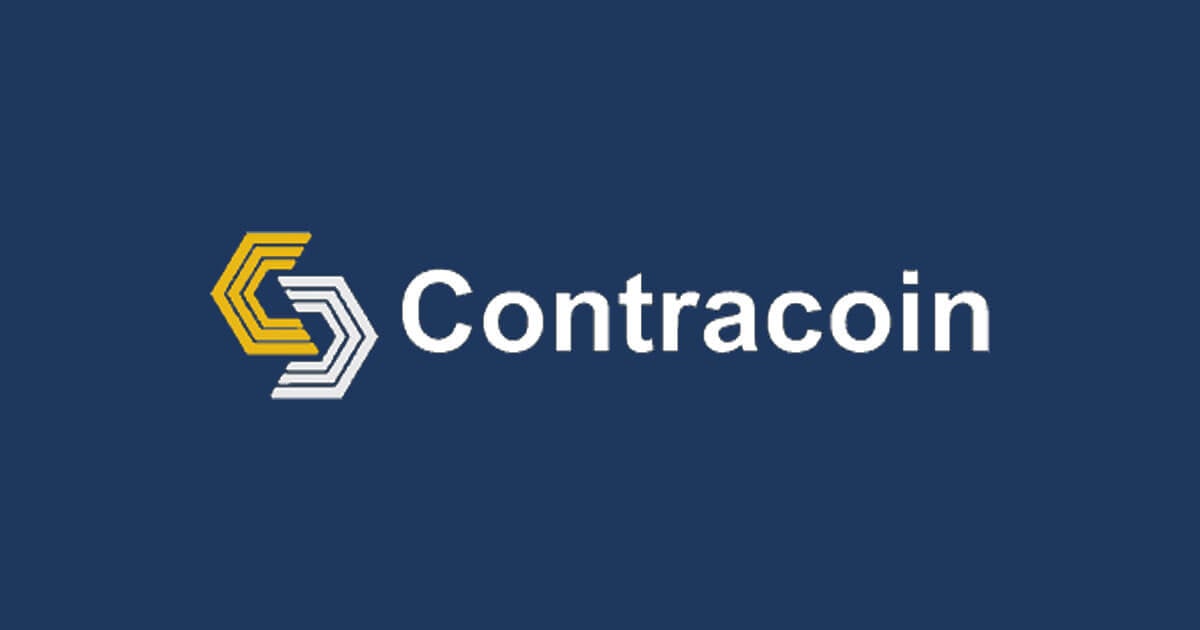 Canada real estate: RBC Economics housing report notes condo prices stuck in a rut – The Georgia Straight
A recent housing report by RBC Economics states that prices of condo properties haven't been seeing much action.
"Condo prices, in fact, have already stagnated over the past six months both at the national level…," bank economist Robert Hogue wrote.
According to Hogue, this is happening as well in "some of Canada's largest markets (including Vancouver, Toronto and Hamilton)".
"This contrasted with a solid 7.3% increase for single-detached homes nationwide over that period," Hogue also noted.
Hogue's observation about condo prices form part of his October 15, 2020 report about the performance of the real-estate market for September.
Hogue noted that the benchmark price of homes in Canada increased 10.3 percent year-over-year in September.
That was the "first time it's been in double-digits in three years".
"The strength was generally concentrated in single-detached homes," Hogue wrote, adding that the benchmark price for this type of home rose 12 percent year-over-year last month.
"This was almost double the 6.2% rate for condo apartments," the RBC economist wrote.
In some markets, the picture has not been good.
"Condo prices have flattened in Vancouver, Toronto and Hamilton relative to pre-pandemic levels," Hogue wrote.
In a previous report on September 30, Hogue wrote that the "impact of COVID-19 on the housing market is complex".
"The bottom line is we expect condo prices to weaken in larger markets next year…," Hogue predicted.
In September 2020, the benchmark price of a condo property in areas covered by the Real Estate Board of Greater Vancouver was $683,500.
This represents a 4.5 percent increase from September 2019, and a 0.3 percent decrease compared to August 2020.
In areas under the Fraser Valley Real Estate Board, the benchmark price of a condo in September was $436,900.
The number represents a 0.1 percent per cent drop compared to August 2020, and an increase of 4.7 percent compared to September 2019.
In Victoria, the benchmark price of a condo in September 2019 was $512,500.
Last September, the value for the same condominium decreased by 0.4 percent to $510,600.
The figure also represents a 0.6 percent drop from the August 2020 value of $513,900.
Why the London, ON Real Estate Market Continues to Thrive – RE/MAX News
London was considered by many to be Ontario's best-kept secret. It was a city with everything you would want: affordable housing, jobs and even lauded as the brain capital of province. With more people desiring to escape the big city and find refuge in an urban locale with a small-town charm, London's popularity is skyrocketing. This is great news for the London real estate market.
Recent data point to an incredible recovery in the housing industry in the wake of the COVID-19 public health crisis. With tight supply and growing demand, the Canadian real estate market is enjoying record-setting numbers in every possible category. All the early forecasts suggest that London can sustain this trend to finish the year and head into 2021.
Although the coronavirus pandemic continues to threaten the broader national recovery, accommodative monetary policy and pent-up demand are driving the country's real estate industry. So, what is going on in London, Ontario?
Why the London, ON Real Estate Market Continues to Thrive
London is witnessing some strong Fall market activity as the city basks in the afterglow of the best performance for the month of August in more than 40 years, followed by a record-breaking September. According to the London and St Thomas Association of REALTORS® (LSTAR), 960 homes were sold in September, the best September since 1978! Local headlines also spotlighted that the average home sales price reached $521,883, up a whopping 98 per cent compared to the same time five years ago.
Industry observers also point out that homes are being exchanged at a faster pace. In London, the median number of days that a home sat on the market fell from 12.5 in July 2020 to just 10 days in August and a mere eight days in September.
Demand is gaining steam, with interest booming in the market for condominiums, single-detached homes and everything in between. This has sparked interested prospects to submit bids over the asking price, and this could continue to be the norm if demand remains strong and inventories remain low.
"The strong momentum experienced during the summer months continued through September," said 2020 LSTAR President Blair Campbell. "Similar to many other housing markets across Canada, many are still playing catch up from the COVID-19 lockdown we had during the spring."
Campbell noted that "Each of the five major areas in LSTAR's jurisdiction posted gains, led by Middlesex with average sales price of $575,785. Again, it's important to note this figure encompasses all housing types, from a two-storey single-detached home to a high-rise apartment condominium."
Campbell said in a recent interview with CTV News, that nobody is really surprised by the developments. Instead, real estate agents and the broader market are surprised by how quickly it occurred. But what is driving this surge in London real estate?
What is Driving London's Real Estate Market?
After experiencing a brief "pandemic pause" at the height of the coronavirus outbreak in March, the wait-and-see approach was abandoned, and now the pent-up demand is stimulating London's housing market. Like other cities across Canada, buyers and sellers have returned from the sidelines to take advantage of current conditions and trends.
Since Queen's Park reopened the province, buyer confidence has swelled, which has been reflected in the latest housing data. Of course, real estate agents are still diligently adhering to public health guidelines. This includes social distancing, wearing face masks, showcasing listing via virtual open houses and facilitating digital paperwork completely online by means of technology.
That said, the second wave is already prompting some local governments to reimpose COVID-19 restrictions, and industry experts say that people on both sides of real estate transactions are looking to get some deals done before any drastic measures transpire. Plus, as market observers understand, cool temperatures and the flu season can impact real estate. With so much uncertainly on the horizon, the market remains hot as buyers and sellers fight to "get in while they can."
London, like other smaller towns across the province, is witnessing an influx of buyers from the Greater Toronto Area. Although London area home prices have gone up, they remain more affordable than what you can purchase within downtown Toronto, or even other municipalities within the Greater Toronto Area.
Homebuyers are ostensibly using the work-from-home trend to their advantage, no longer tied to live close to their workplace. Plus, with greater investment in public transit within cities province-wide, if professionals needed to travel into the nearest urban centre, there are a greater number of transportation options at their disposal.
Moreover, since more people are spending significantly more time at home amid social distancing measures and remote working environments, a lot of buyers are reconsidering their living space. For example, some seek to upsize to properties that have room for an office, a learning centre for kids, and other features that may not have been important even just a year ago.
As the list of priorities for homebuyers changes, real estate trends are shifting across the country and municipalities like London, Ontario are projected to continue this trend of strong housing demand, tight supply, and swelling real estate prices into 2021!