Three key takeaways from the Toronto Raptors' loss to the Pelicans – Raptors Rapture
Opening night wasn't pleasant for the Toronto Raptors, as they go under .500 for the first time since 2014.
Wednesday night marked the start of the 2020-2021 season for the Toronto Raptors. A game that the Raptors looked to put their stamp on early, quickly turned to an ugly turnaround as they lost to the New Orleans Pelicans. Despite the opening night loss, there were many positives along with negatives, to take away from the Raptors' first game of the season.
#1: Third quarter collapse
This game was a tale of two halves. A game that the Raptors had completely in their control, quickly turned into an onslaught by the Pelicans from the third quarter on. The majority of it wasn't even due to what the Pelicans were doing to the Raptors, more so Toronto's inability to score on the offensive end.
The woes the Raptors went through on offense, clearly affected the intensity on defense. Transition defense was weak, to say the least. On multiple occasions, Lonzo Ball was wide open from three on lackluster defense from the Raptors. Ball himself had 13 points in the third quarter alone, which was more than half of the points the Raptors as a team scored (22).
It's understandable when JJ Redick has it going from three, but when Eric Bledsoe begins to convert shots from outside, that's a serious problem. The Raptors were unable to contain a single player on the Pelicans. With the offense being non-existent, and the defense faltering, it was the recipe for a defeat.
<!—->
Which Maple Leafs could replace Joe Thornton on the top line? – Sportsnet.ca
The early returns on the Joe Thornton-Auston Matthews-Mitch Marner top line in Toronto were all positive in five games.
Each of the three are at or above a 60 per cent corsi rating at 5-on-5. Marner is tied with John Tavares for the team points lead at six, while Matthews is working at a point-per-game rate even though he's only scored on two of his league-leading 27 shots — a 7.4 percentage that's well below a 15.5 per cent career average.
In Wednesday's defensive snoozer (which was actually positive in some way for both teams) the Thornton-Matthews-Marner line controlled 75 per cent of the 5-on-5 shots they were on the ice for.
It was Toronto's best line.
And now it's time for a shakeup.
Thornton left Wednesday's game with an injury that Sheldon Keefe described as "not a day-to-day thing." The team awaits the results of an MRI later Thursday for full details, but it's clear Toronto will have to move on without its Jumbo centre-turned-winger for a while.
The question, naturally, becomes: who replaces him on the top line?
And it might not even be quite that simple.
Adding a little more intrigue to the mix is the fact Auston Matthews departed Thursday's practice early, leaving some question as to whether or not he'll be in the lineup for Round 2 against Edmonton Friday.
"He just wasn't feeling great today coming off the game yesterday, so just going to take the rest of the day to see how he is tomorrow. We'll have an update in the morning," Keefe said.
If Matthews is out, then John Tavares' line becomes the new "No. 1" and, really, all sorts of possibilities for line changes enter the mix. But with Matthews, at least, it seems a little more fluid and even if he doesn't go on Friday his absence may only be short term.
The Thornton loss will have the longer-term impact, so who could replace him on the top line with Matthews and Marner?
Nick Robertson would have been perfect, but a knee injury has already forced him out for four weeks. Now Toronto's bottom six will be stretched thinner and, perhaps, more work is coming for Tavares and William Nylander, who both are averaging just over 17 minutes of ice per game — or about six minutes less than Matthews, and seven less than Marner.
With Matthews in the lineup next to Marner, here are some possibilities to play on the left side.
Jimmy Vesey
Well, let's start with the practice lines from Thursday, when Matthews was absent.
Adam Brooks would be filling in for Matthews here, and if this is what is put forth Friday, Vesey would arrive here from Tavares' line and Zach Hyman would get a bump up from the third (more on him in a bit).
You could say the jury is still out on Vesey. He wasn't great Wednesday, but arguably had his best performance the game before. He's getting PK time, but feels more like bottom-six player than star support. Still, he's getting the minutes and was practicing in this place Thursday. If that comes to pass it shouldn't be a surprise.
But there's this: in Toronto's five early games they've been outscored 9-7 at 5-on-5. If Vesey doesn't help boost either the offence or the defence in some way, and this scoring hole widens, Keefe could mix his lines up again. He's nothing if not flexible with his set up, depending on the situation.
Zach Hyman
This would be my pick. Hyman is the worker bee who wins key corner puck battles and has supported Toronto's stars to great success in the past.
On the third line to start the season, Hyman has been the driver — Toronto has controlled 55 per cent of the 5-on-5 shots when he's on the ice and he's the only bottom-sixer who has a positive goal differential at 5-on-5. In Monday's game against Winnipeg, he recorded 10 shots on net.
After Thornton left the Oilers game, Hyman's even-strength shifts were spent with Matthews and Marner. According to Natural Stat Trick, they played 6:16 at 5-on-5 together Wednesday and were 3-3 with the opposition in shots on goal. They were also the only Toronto line to score a goal Wednesday, which began on a Hyman drive, and finished (with a little luck) after Matthews won a puck battle.
The way the lines were arranged Thursday, though, suggests Hyman will instead start with Tavares and Nylander.
There is a potential risk to moving Hyman up now, especially if Matthews is out. The bottom six is stretching and Hyman has arguably been the most important piece in that section of the lineup. Promoting him would certainly be worthy, but you have to wonder in what state that leaves the depth. As mentioned before, an uptick in minutes for Tavares' line could help that situation to some degree.
Whether or not you think Mikheyev is a long-term fit in the top six, he's clearly someone who could slot there in a pinch. And the upside is intriguing. He had 23 points in 39 games last season before a gruesome wrist injury removed him from the lineup until the play-in round. He has the one assist in five games this season.
However, if Mikheyev gets a bump up it may come with Tavares first instead. Mikheyev played more often with Toronto's captain at 5-on-5 last season (138:45 minutes) and the underlying numbers for both players were better when they were together.
When Justin Bourne built his ideal Leafs lines out before Thornton's injury, this is what his top six looked like, which would seem to bolder Hyman's candidacy to join Marner and Matthews:
Hyman-Matthews-Marner
Mikheyev-Tavares-Nylander
Then you wonder, if it gets to a point where both Hyman and Mikheyev need to be in the top six and the Maple Leafs are still struggling to produce or find consistency, would Keefe reunite the Marner-Tavares-Hyman line that was so successful two years ago there is now value keeping them spread apart?
That, then, would conceivably leave Matthews with Nylander and either Mikheyev or Vesey.
John Tavares
If you see this one, something terrible has probably gone wrong.
Here is the emergency switch, the nuclear option. What if Toronto starts a spiral or goes a stretch where the scoring dries up? Could you see this attempted?
More likely this trip would get put together in a specific game situation, like trailing by a goal or more late when an offensive spark is needed. It's been done before.
But putting the three of them on the same line for a full game, multiple games in a row, puts maximum stress on the rest of the forward units. Still, it'd be fun to see.
Auston Matthews makes early exit from Toronto Maple Leafs practice – TSN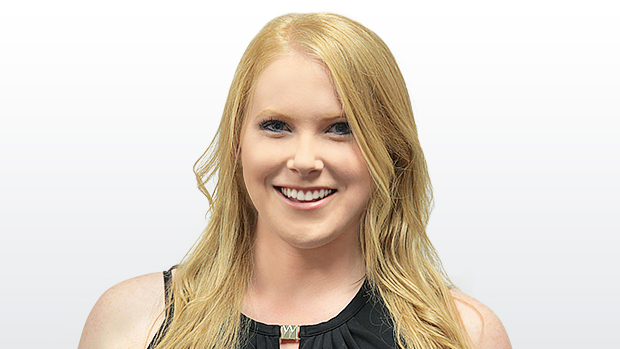 TORONTO — Auston Matthews made a brief appearance at Maple Leafs practice on Thursday but unexpectedly exited the session before it began, leaving his availability for Friday's game against Edmonton up in the air.
"He just wasn't feeling that great today coming off [Wednesday's 3-1 loss to the Oilers]," head coach Sheldon Keefe told reporters on a Zoom call following Thursday's practice. "So he's going to take the rest of the day here today and we'll see how he is tomorrow and [provide] an update in the morning."
Matthews was the Leafs' best player in Wednesday's defeat, recording the team's only goal and pacing all skaters with six shots in 24:14 of ice time. Other than speaking with trainer Paul Ayotte on the bench prior to Thursday's practice, Matthews showed no outward signs of injury before his departure.
The news of Matthews' potential absence comes on the heels of Toronto already having lost veteran forward Joe Thornton for an undetermined period. Thornton was crunched into the boards by Josh Archibald early in the third frame on Wednesday, and hurried off while cradling his left wrist.
Keefe reiterated on Thursday that Thornton's issue is not a "day-to-day thing," and he's "definitely going to miss some time," but that they'll get more information from planned tests later in the week.
The Leafs are also without forward Nick Robertson for the next month or so, as he rehabs a leg injury suffered on Jan. 16.
To account for the missing bodies, Keefe shuffled the Leafs lines at practice in a tune-up for Friday's rematch with Edmonton. Jimmy Vesey was elevated into Thornton's spot on Toronto's top line with Mitch Marner and Adam Brooks (who filled in for Matthews), Zach Hyman slid onto the wing with John Tavares and William Nylander, and Wayne Simmonds slotted onto the third line with Alex Kerfoot and Ilya Mikheyev. Winger Pierre Engvall looks to be stepping into the lineup for the first time this season with Jason Spezza and Alex Barabanov on the fourth line.
"We'll see how it all comes together. There's a lot of things happening," said Keefe. "The health and well-being of our players is one thing, [then] salary cap and all those things affect the decision. So, we'll see how it settles for tomorrow. But the expectation is that [Matthews and Marner] will drive their line, and we need a support player with them [in Vesey]. It allows us to use our depth throughout the lineup. Hyman can bring an extra boost to JT and Will."
Toronto made a point of trying to bolster its depth in the off-season with a number of acquisitions, including Simmonds and Vesey. Now, barely a week into this pandemic-shortened regular season, the Leafs can assess just how successful they were in adding versatile pieces to the lineup.
"This year more than any year I think that your depth is going to be tested and, fortunately for us, we have a ton of guys who can move up and down the lineup and be filling holes," said Hyman. "So I think that it's a big opportunity for guys to seize the moment and play like they're capable of playing. In a season like this, you need everybody."
Some losses will be more difficult than others to weather, though. Thornton has been a big part of the Leafs offence early on, averaging 15:26 of ice time per game between his spot with Matthews and Marner and appearing on the team's No. 1 power-play unit.
The trickle-down effect is that other veterans, like Simmonds, will be thrust into larger roles, but there are some intangibles that only Thornton can truly provide.
"He's amazing. His personality is infectious," said Kerfoot. "He comes to the rink every day with a smile on his face and when you're around him, you want to be there, you want to work hard. Just one of those guys that brings guys to him. [That said], it's going to be great [playing with Simmonds].He's a big body and we can use that to get open around him, use our speed to open things up a little bit. He's easy to read off makes good little plays with the puck. It's going to be fun tomorrow."
However the final lineup plays out for Friday's game, the Leafs acknowledged they'll have to find more middle ground between good offence and sound defence if they expect to get a win.
After Wednesday's disappointing end, Matthews accused his team of playing "too safe" and focusing more on containing Connor McDavid and Leon Draisaitl than executing a game plan. Holding those Oilers superstars to a goal and assist between them was a fine enough accomplishment, except it didn't deliver the final result the Leafs needed.
Fortunately, they don't have to wait long to try to correct their mistakes.
"I think we need to find the balance," Hyman said. "I think just because we're defending well doesn't mean that we can be attacking and playing well in the o-zone and taking pucks to the net and doing things we are capable of doing. We can have them both, you don't have to have one without the other and really have to find that balance."
Keefe: Matthews 'wasn't feeling great' – TSN
Toronto Maple Leafs centre Auston Matthews skated briefly before the team's practice on Thursday, but departed the ice before the team session began.
Head coach Sheldon Keefe said after practice that Matthews' status would be updated on Friday morning ahead of their rematch against the Edmonton Oilers.
"No real update other than he just wasn't feeling great today coming off the game yesterday so just take the rest of the day here today and see how he is for tomorrow," Keefe said. "I'll have an update in the morning."
Matthews logged 24:14 of ice time in Wednesday's 3-1 loss to the Oilers, scoring the team's lone goal. He has two goals and five points in five games this season.
The Maple Leafs are also awaiting an update on forward Joe Thornton, who will undergo an MRI on Thursday after leaving the game early.
"He's definitely going to miss some time," Keefe said Thursday. "It's not a day-to-day thing."
The Maple Leafs used the following forward lines with Matthews and Thornton both absent on Thursday:
Vesey-Brooks*-Marner
Nylander-Tavares-Hyman
Mikheyev-Kerfoot-Simmonds
Barabanov-Engvall-Spezza