Three out of four new COVID cases are in the Central Zone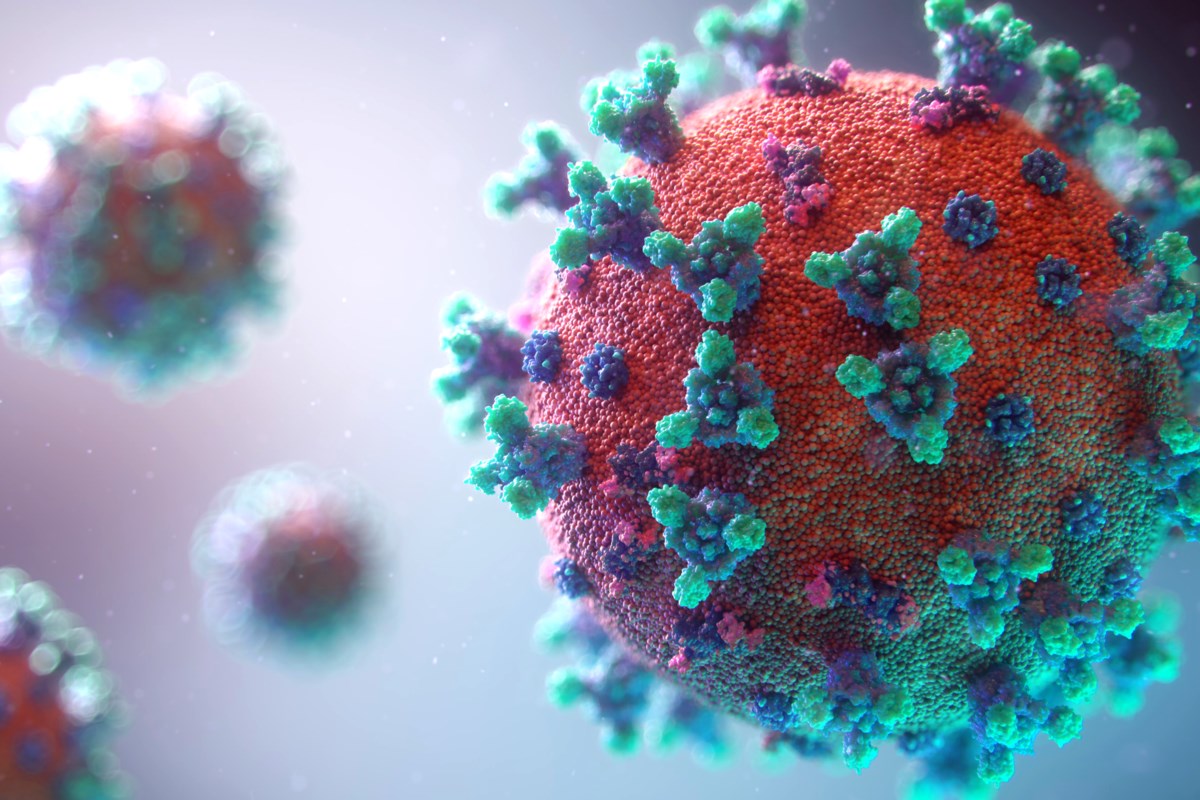 NEWS RELEASE
COVID-19/HEALTH/WELLNESS
*************************
As of today, Jan. 19, Nova Scotia has 22 active cases of COVID-19. Four new cases are being reported today.
One case is in Northern Zone and is a close contact of a previously reported case.
The other three cases are in Central Zone and are related to travel outside Atlantic Canada. The people are self-isolating, as required. One of the cases is a student who virtually attends two Nova Scotia universities. The student lives off-campus.
Nova Scotia Health Authority's labs completed 2,016 Nova Scotia tests on Jan. 18.
As of Jan. 18, 8,520 doses of COVID-19 vaccine have been administered. Of those, 2,215 Nova Scotians have received their second dose.
Since Oct. 1, Nova Scotia has completed 144,318 tests. There have been 472 positive COVID-19 cases and no deaths. No one is currently in hospital. Cases range in age from under 10 to over 70. Four hundred and fifty cases are now resolved. Cumulative cases may change as data is updated in Panorama.
Post-secondary students returning to Nova Scotia from anywhere except Prince Edward Island or Newfoundland and Labrador are strongly encouraged to visit https://covid-self-assessment.novascotia.ca/ to book a COVID-19 test for day six, seven or eight of their 14-day self-isolation period. COVID-19 testing appointments can be booked up to three days in advance.
Visit https://covid-self-assessment.novascotia.ca/ to do a self-assessment if in the past 48 hours you have had or you are currently experiencing:
— fever (i.e. chills/sweats) or cough (new or worsening)
Or:
Two or more of the following symptoms (new or worsening):
— sore throat
— runny nose/nasal congestion
— headache
— shortness of breath/difficulty breathing
Call 811 if you cannot access the online self-assessment or wish to speak with a nurse about your symptoms.
When a new case of COVID-19 is confirmed, the person is directed to self-isolate at home, away from the public, for 14 days. Public health works to identify and test people who may have come in close contact with that person.
Anyone who has travelled from anywhere except Prince Edward Island or Newfoundland and Labrador must self-isolate for 14 days. As always, anyone who develops symptoms of acute respiratory illness should limit their contact with others until they feel better.
It remains important for Nova Scotians to strictly adhere to the public health order and directives – practise good hand washing and other hygiene steps, maintain a physical distance when and where required. Wearing a non-medical mask is mandatory in most indoor public places.
Nova Scotians can find accurate, up-to-date information, handwashing posters and fact sheets at https://novascotia.ca/coronavirus .
Businesses and other organizations can find information to help them safely reopen and operate at https://novascotia.ca/reopening-nova-scotia .
Quick Facts:
— additional information on COVID-19 case data, testing and vaccines is available on https://novascotia.ca/coronavirus/data/
— a state of emergency was declared under the Emergency Management Act on March 22, 2020 and extended to Jan. 24, 2021
— online booking for COVID-19 testing appointments is available at https://covid-self-assessment.novascotia.ca/
Additional Resources:
Government of Canada: https://canada.ca/coronavirus
Government of Canada information line 1-833-784-4397 (toll-free)
The Mental Health Provincial Crisis Line is available 24/7 to anyone experiencing a mental health or addictions crisis, or someone concerned about them, by calling 1-888-429-8167 (toll-free)
If you need help with a non-crisis mental health or addiction concern call Community Mental Health and Addictions at 1-855-922-1122 (toll-free) weekdays 8:30 a.m. to 4:30 p.m.
Kids Help Phone is available 24/7 by calling 1-800-668-6868 (toll-free)
For help or information about domestic violence 24/7, call 1-855-225-0220 (toll-free)
For more information about COVID-19 testing and online booking, visit https://novascotia.ca/coronavirus/symptoms-and-testing/
*************************
CIBC profit falls 18% on higher costs, loan-loss provisions; hikes dividend – The Globe and Mail
Canadian Imperial Bank of Commerce CM-T reported an 18-per-cent drop in fiscal fourth-quarter profit and raised its dividend as the bank was hit by higher expenses and loan loss provisions.
The Toronto-based bank is the fourth major lender to report earnings for the quarter that ended Oct. 31, and the second to fall short of analysts' profits estimate, along with National Bank of Canada. Royal Bank of Canada and Bank of Nova Scotia both reported earnings that were ahead of expectations.
CIBC earned $1.19-billion, or $1.26 per share, in the fourth quarter. That compared with $1.44-billion, or $1.54 per share, a year earlier.
The bank's results included several special charges, including a $91-million increase in legal provisions, a $37-million charge from consolidating its real estate portfolio, and $12-million of costs related to the bank's acquisition of the credit card portfolio of retailer Costco in Canada.
Adjusted to exclude those items, CIBC said it earned $1.39 per share. That was far shy of analysts' estimate of $1.72 per share, according to Refinitiv.
CIBC raised its quarterly dividend by two cents to 85 cents per share.
For the full fiscal year, CIBC's profit fell 3 per cent to $6.2-billion.
In the fourth quarter, CIBC took $436-million of provisions for credit losses – the money banks set aside in case loans go bad. That was a significant increase from a year earlier, with $305-million of that total attributed to the bank's personal and small business banking operations in Canada.
Some of the increase in provisions came from changes to the bank's economic forecasts, which are more pessimistic. But CIBC also said it had higher write-offs and impaired balances in its retail portfolio.
Profit from Canadian personal and small business banking fell 21 per cent year over year to $471-million. Higher costs were a major factor, including expenses related to the Costco card portfolio acquisition, as well as higher employee compensation. Loan and deposit balances were up 10 per cent, but profit margins on loans fell five basis points from the previous quarter. (100 basis points equal one percentage point).
"CIBC had a big miss in the quarter and, while some of it related to higher provisions on performing loans, the bank's domestic net interest margin contraction was disappointing," said John Aiken, an analyst at Barclays Capital Inc., in a note to clients.
In the bank's U.S. commercial banking and wealth management division, profit fell 37 per cent from a year ago, mainly driven by higher provisions for loan losses. Impaired loan balances were higher in the real estate and construction sector, as well as in oil and gas.
Profit from Canadian commercial banking and wealth was up modestly to $469-million, and capital markets profit was relatively unchanged year over year at $378-million.
DoorDash laying off 1,250 people, about 6% of its workforce – CBC News
DoorDash Inc. said on Wednesday it was cutting about 1,250 jobs, or six per cent of its total workforce, as the food-delivery company looks to keep a lid on costs to cope with a slowdown in demand.
DoorDash went on a hiring spree to cater to a flood of orders from people stuck at home during the height of the pandemic, but a sudden drop in demand from inflation-wary customers has left the company grappling with ballooning costs.
"We were not as rigorous as we should have been in managing our team growth … That's on me. As a result, operating expenses grew quickly," chief executive Tony Xu said in a memo to employees that was posted on the company's website.
"Given how quickly we hired, our operating expenses — if left unabated — would continue to outgrow our revenue."
DoorDash has about 20,000 employees worldwide, and "some of the affected employees are based in Canada," the company told CBC News in a statement, without elaborating.
The company joins a growing list of technology firms, including Amazon, Facebook-owner Meta, Twitter, Shopify and others that have laid off thousands of employees in recent weeks as they brace for a potential economic downturn.
British food delivery company Deliveroo said in late October that sales growth would be at the lower end of its previous forecast. In September, Winnipeg-based food delivery app SkipTheDishes laid off 350 workers.
Earlier this month, DoorDash reported a bigger-than-expected quarterly net loss of $295 million US, raising questions about the growth prospect of delivery firms as economies reopen. The company's shares have lost two thirds of their value this year.
"Greater emphasis on its cost structure is a welcoming sign, especially given the potential for consumer spending to deteriorate faster than expected," said Angelo Zino, analyst at CFRA Research.
'I didn't ever try to commit fraud on anyone,' FTX founder Sam Bankman-Fried says – CBC News
The man at the centre of collapsed cryptocurrency exchange FTX made his first public appearance since the saga began, telling a New York audience on Wednesday that it was never his intention to commit fraud.
Sam Bankman-Fried, the 30-year-old founder of FTX, appeared at the New York Times' Dealbook Summit on Wednesday, for an interview with journalist Andrew Ross Sorkin about what happened to cause his cryptocurrency firm to collapse into bankruptcy earlier this month.
The firm, once worth more than $32 billion US, entered bankruptcy protection on Nov. 11 after a whirlwind series of days that saw it go from trying to solve a liquidity crunch by merging with a rival, to having that deal fall apart and succumbing to a run on the bank as traders pulled out $6 billion in funds within three days.
Filings show the company owes almost $10 billion to various creditors, and at least $1 billion worth of customer deposits are missing.
Among numerous allegations, customer deposits at FTX appear to have been used as capital and collateral for loans for an investment firm called Alameda affiliated with him — an allegation that amounts to fraud, and one that he pushed back against strongly.
'Deeply sorry'
"I didn't ever try to commit fraud on anyone," he told Sorkin, "I didn't knowingly co-mingle funds."
While he acknowledged mistakes were made, Bankman-Fried rejected repeated attempts to characterize what happened at his cryptocurrency firm as being in any way malicious or illegal.
"I am deeply sorry about what happened," he said. "I was excited about the prospects of FTX a month ago, I saw it as a thriving, growing business."
Bankman-Fried has seen his personal net worth evaporate in the debacle, from more than $26 billion a year ago to "close to nothing" today — and he insisted that he doesn't have any of the money that has vanished.
"I don't have any hidden funds here. Everything I have, I am disclosing," he said.
"I'm down to one working credit card … [and] hundreds of dollars or something like that, in a bank account."
WATCH | Former regulator weighs in on FTX debacle:
Charley Cooper, a former executive at commodities regulator the CFTC, says the collapse of FTX is a good lesson of the inherent dangers of the cryptocurrency space.
He says, to his knowledge, there are enough funds at FTX to give users their money. But his hands are tied since he no longer has a formal role at the company since it entered bankruptcy proceedings.
"I believe that withdrawals could be opened up today and everyone could be made whole," he said.
John Jay Ray III, the restructuring expert who has been handling FTX's bankruptcy proceedings has said in legal filings that Bankman-Fried appears to have treated the company as his "personal fiefdom" and has called the fiasco a "complete failure of corporate controls."
Bankman-Fried has been active on Twitter since the debacle first started, but his appearance on Wednesday marks his first public appearance since the saga began.
There was speculation he was going to appear in person, but ultimately he appeared via video link from the Bahamas, where he lives.
Legal problems
Sorkin asked Bankman-Fried if he did not appear in person because he is worried about being within the reach of U.S. agencies including the Department of Justice and the Securities and Exchange Commission, both of which are probing what happened at FTX.
Bankman-Fried appeared to side-step that question, remarking instead that, to his knowledge, he can still legally enter the U.S.
"I've seen a lot of the hearings that have been happening [and] would not be surprised if some time I am out there talking about what happened," he said, adding that he "does not personally think" he has any criminal liability to worry about.
That being said, he said his legal team is "very much not" supportive of his decision to appear at the summit and speak publicly about what happened at FTX. His lawyers advice was "to recede into a hole," he joked.