Top Stories: March 8 Apple Event, New iMac Pro Rumors, Universal Control vs. Sidecar, and More – MacRumors
Things are definitely starting to heat up as we head toward Apple's first media event of 2022, and it looks like we may now have a date! We should be getting a few product introductions at the event, but there's lots more coming later in the year.

Also this week, we took a closer look at the new Universal Control feature that's in beta right now, comparing it to the existing Sidecar feature that lets you extend your Mac's desktop to a nearby iPad. Make sure to read on below for details on these stories and more from the past week!
New Low-Cost iPhone SE 5G and iPad Air Coming at Virtual Event Scheduled for March 8
Apple is planning to unveil an updated version of the iPhone SE with 5G and a new iPad Air at an event that's set to take place in March, reports Bloomberg's Mark Gurman. Apple is said to be targeting Tuesday, March 8 for the iPhone SE event.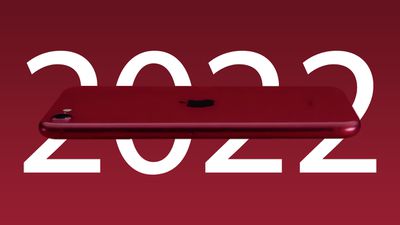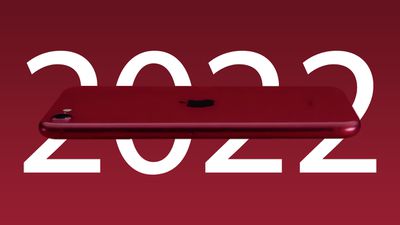 At least one new Mac with Apple-designed chips could be introduced at the event, and prior rumors have suggested that this might be the Mac mini. iOS 15.4 may also be tied to the March event and the new devices, so we can expect to see the update launch in the first half of March.
Mini-LED iMac Pro to Launch in Mid-2022, Not Expected at Spring Event
Apple is widely rumored to be working on a replacement for the 27-inch iMac that is powered by the M1 Pro and M1 Max chips, and it is possible that it will have iMac Pro branding.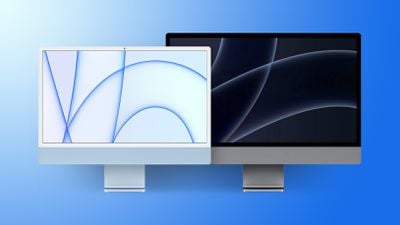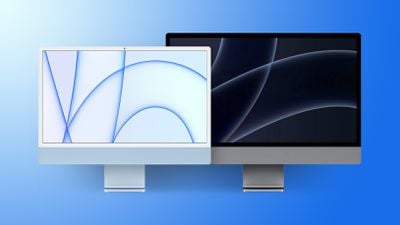 Display industry consultant Ross Young this week said that he no longer expects Apple to release the iMac Pro in the spring and that he now believes an August or September launch is more likely. The current Intel-based 27-inch iMac was released in August 2020.
The new iMac Pro is expected to feature a similar design as the 24-inch iMac, a ProMotion display, and more. Check out our guide covering everything we know about the new iMac Pro for more details.
Universal Control vs. Sidecar: What's the Difference?
Macs and iPads include support for two separate features called Sidecar and Universal Control that allow the devices to be used together, but in different ways, as we demonstrated in a recent video.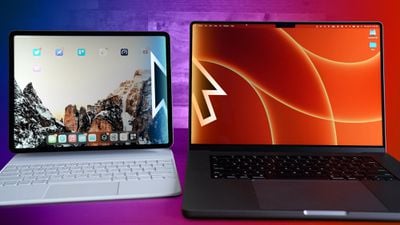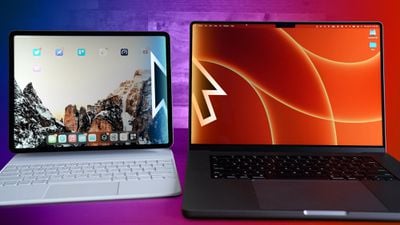 Make sure to check out our guide covering the differences between Universal Control and Sidecar to learn more. Universal Control is still in beta testing and will be available as part of macOS Monterey 12.3 and iPadOS 15.4.
'The MacRumors Show' Podcast: Jon Prosser Talks iPhone 14 Leaks and More
On the latest episode of The MacRumors Show podcast, well-known leaker Jon Prosser joined our hosts Dan Barbera, Hartley Charlton, and Sami Fathi to discuss iPhone 14 leaks, the infamous flat-edged Apple Watch Series 7 rumor, and more.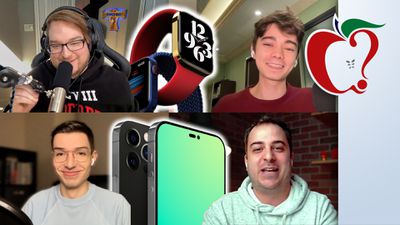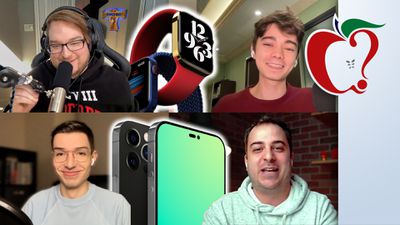 Listen to The MacRumors Show via Apple Podcasts, Spotify, Overcast, Pocket Casts, Castro, Google Podcasts, or subscribe by copying our RSS feed directly into your podcast player. We also have a video edition available on YouTube.
Redesigned iMac Pro, New AirPods Pro, and More Expected to Launch This Year
In addition to a redesigned iMac Pro, Apple is also planning to launch new AirPods Pro and several other products this year, as Bloomberg's Mark Gurman outlined in his latest newsletter.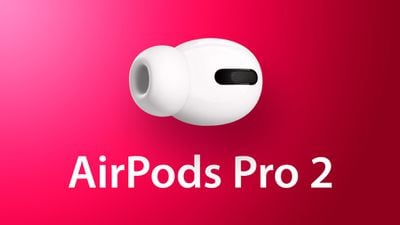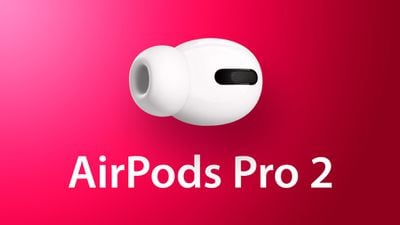 The second-generation AirPods Pro are rumored to have several new features and will launch in the fourth quarter of 2022, which runs from October through December, according to oft-accurate analyst Ming-Chi Kuo.
Three New iOS Features Expected for iPhones Later This Year
Apple finally enabled Universal Control in the macOS 12.3 and iPadOS 15.4 betas seeded last week, but there are still at least three other features expected to be added to future iOS versions later this year, including support for driver's licenses in the Wallet app.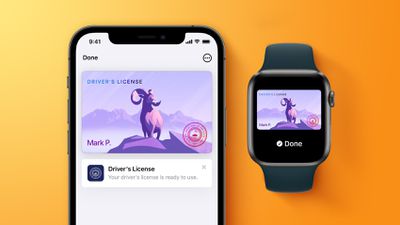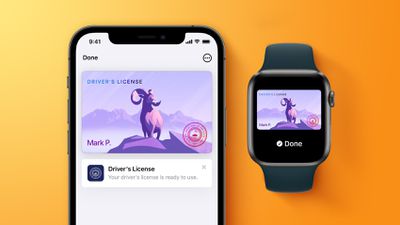 We have put together a list of three new features that are planned for future iOS versions, along with a few features that are set to be expanded later this year.
Each week, we publish an email newsletter like this highlighting the top Apple stories, making it a great way to get a bite-sized recap of the week hitting all of the major topics we've covered and tying together related stories for a big-picture view.
So if you want to have top stories like the above recap delivered to your email inbox each week, subscribe to our newsletter!
vivo iQOO 10 series to be the first with a Dimensity 9000+ smartphone – GSMArena.com news – GSMArena.com
The iQOO 10 is already in the rumor mill, and we expect to learn more as early as next month. Latest information coming from trustworthy sources claimed the series will be the first with a phone, powered by a Dimensity 9000+ chipset.
The Mediatek platform was announced just last week as a minor improvement over the Dimensity 9000. It has a slight CPU and GPU boost, as well as updates of the signal processing and 5G modem. The high-performance Cortex-X2 core goes from 3.05 GHz to 3.2 GHz, and the Taiwanese chip maker promised devices with the platform as early as Q3.
It is safe to assume the hype and teasers will begin next week which is also the beginning of the new quarter. We have no information if the iQOO 10 or the iQOO 10 Pro smartphone will run on the Dimensity 9000+ but it could be either of them – we have to see whether vivo is also going to use the Snapdragon 8+ Gen 1.
Via (in Chinese)
Apple's entry-level MacBook Pro M2 has slower SSD speeds than its M1 counterpart – The Verge
Apple's new 13-inch MacBook Pro M2 base model appears to have slower SSD speeds than its M1 predecessor. MacRumors reports that YouTubers Max Tech and Created Tech have both tested the 256GB base M2 model and discovered the SSD's read speeds are around 50 precent slower than the M1 MacBook Pro with 256GB of storage. Write speeds are reportedly around 30 percent slower.
Testing was completed using Blackmagic's Disk Speed Test app, and Max Tech even disassembled the 13-inch M2 MacBook Pro and found that Apple is only using a single NAND flash storage chip. The M1 MacBook Pro uses two 128GB NAND chips, and multiple chips can enable faster SSD speeds in parallel.
Other 13-inch M2 MacBook Pro models with larger SSD storage don't appear to suffer from slower SSD speeds. Another YouTuber with a 512GB M2 model ran tests and found similar speeds to the M1 version, and most reviewers were seeded with fast 1TB models and didn't find any speed issues.
If SSD speeds are an issue for you on the base 13-inch MacBook Pro, you'll need to stump up an extra $200 for the faster 512GB model. But if you're willing to do that, you might want to wait and see what's inside the new MacBook Air. The base model will be priced slightly less at $1,199, but if it has slower SSD speeds then there's an identically-priced $1,499 512GB model that will presumably have the two NAND chips. Unlike the M2 MacBook Pro, the M2 MacBook Air also gets a big redesign — including new colors, a larger display, a 1080p webcam, and MagSafe charging.
We've reached out to Apple to comment on the SSD changes in the MacBook Pro, and we'll update you accordingly if we hear back.
Amazon's Alexa could soon mimic voice of dead relatives – Prince Rupert Northern View – The Northern View
Amazon's Alexa might soon replicate the voice of family members – even if they're dead.
The capability, unveiled at Amazon's Re:Mars conference in Las Vegas, is in development and would allow the virtual assistant to mimic the voice of a specific person based on a less than a minute of provided recording.
Rohit Prasad, senior vice president and head scientist for Alexa, said at the event Wednesday that the desire behind the feature was to build greater trust in the interactions users have with Alexa by putting more "human attributes of empathy and affect."
"These attributes have become even more important during the ongoing pandemic when so many of us have lost ones that we love," Prasad said. "While AI can't eliminate that pain of loss, it can definitely make their memories last."
In a video played by Amazon at the event, a young child asks "Alexa, can Grandma finish reading me the Wizard of Oz?" Alexa then acknowledges the request, and switches to another voice mimicking the child's grandmother. The voice assistant then continues to read the book in that same voice.
To create the feature, Prasad said the company had to learn how to make a "high-quality voice" with a shorter recording, opposed to hours of recording in a studio. Amazon did not provide further details about the feature, which is bound to spark more privacy concerns and ethical questions about consent.
Amazon's push comes as competitor Microsoft earlier this week said it was scaling back its synthetic voice offerings and setting stricter guidelines to "ensure the active participation of the speaker" whose voice is recreated. Microsoft said Tuesday it is limiting which customers get to use the service — while also continuing to highlight acceptable uses such as an interactive Bugs Bunny character at AT&T stores.
"This technology has exciting potential in education, accessibility, and entertainment, and yet it is also easy to imagine how it could be used to inappropriately impersonate speakers and deceive listeners," said a blog post from Natasha Crampton, who heads Microsoft's AI ethics division.
THE ASSOCIATED PRESS
Like us on<!––> Facebook and follow us on Twitter