Toronto woman says she was sexually harassed by real estate agent while looking for an apartment – CTV Toronto
TORONTO —
A Toronto woman is sharing her story after she says she was sexually harassed by a real estate agent while looking for a rental apartment in the city.
Originally from Belleville, Ont., Alyssa Graham made the move to downtown Toronto in 2014 and has been living there ever since.
Graham said she started searching for a new place in mid-January, with plans to move in on Feb. 1.
"This certain property that I wanted was listed on Zolo.ca. So I just reached out to them and asked them if it was still available," Graham told CTV News Toronto.
From there, Graham said she was paired up with a real estate agent who was "very confident" he could find her a place by her desired move-in date.
And while her first pick for a rental property fell through, Graham said she agreed to work with the agent on a go-forward basis.
That's when things started to get weird, she said.
Graham said she noticed that some of the texts and phone conversations with the agent were "rather flirty."
"I answered the phone and I said 'hello' and he said 'you sound so sexy when you answer the phone.'"
Nonetheless, Graham said she agreed to meet the agent for a showing at another unit as she was desperate for housing, chalking up his unorthodox approach to being part of his "spiel."
"This was our first time meeting. He kept calling it a date, he kept asking when we were going to make out, he offered to pay $500 a month in rent for me."
"When we were leaving the unit, he shut all the lights off and the door was locked. We're in a pitch-black apartment, I can't even see my hand in front of me. I'm trying to find a door to get out, but I can't see anything."
When the real estate agent eventually did turn the lights back on, Graham said she was eager to remove herself from the situation, but that he continued his advances.
Graham explained that following the showing, the agent was insistent on driving her home and that he would "not take no for an answer."
She said she apprehensively accepted the offer and was dropped off at a nearby hotel, where she had been staying while in between apartments.
"He dropped me off and was like 'so can I get a kiss?'" she said. Graham quickly refused and then made her way into the hotel.
The agent then called her asking if he should come up to her room and offered to "get a place for the night" if she was interested, Graham alleges.
After a number of unanswered texts and phone calls from the agent later — where Graham says he claimed that he couldn't help being attracted to his client — Graham said she decided to report the incident to his employer, Zolo.
"I told them everything that happened, that I don't think he submitted any offers for me, that he wasted a month of time, cost me money, scared me, made me incredibly uncomfortable, etc." Graham said.
Graham admits that she was originally nervous to submit the complaint as it would likely result in his termination and that the agent was aware of where she was living.
She said she was assured by the company that she "should be fine" because Zolo has "screenings for things like that."
"We would have caught that," she said she was told.
In a statement issued to CTV News Toronto on Thursday , Zolo president Mustafa Abbasi said the company acted quickly to address the issue.
"In January 2021, Zolo received a complaint from a customer regarding their interaction with an agent. We acted swiftly and in accordance with our zero-tolerance policy, terminating the agent effective immediately, within 24 hours of receiving the complaint," the statement reads.
But Graham said that weeks later, the agent reached back out to her asking for her to retract her complaint so that he could be reinstated.
She refused, but agreed to speak with his boss in exchange for compensation for the money paid to cover her hotel expenses.
"We signed a contract for this, which was also sent to his boss, and I spoke with his boss, and they reinstated him."
Graham said the agent agreed to pay her $1,500 to cover those expenses, of which he has paid $150.
"I've contacted him about the payments countless times, which I don't like doing as this man made me feel very uncomfortable in the past, he's now claiming he's not paying me and has blocked my emails and texts," she said.
However, in a follow up statement to CTV News Toronto, Abbasi claimed that the agent was not reinstated following his termination adding that he is "no longer affiliated with Zolo in any way."
With relief, Graham said she was finally able to find an apartment with a female real estate agent and is set to move out of the hotel on March 1. But she says that the "nightmare" experience has left its mark.
"With COVID-19, it's been hard for everyone, but I've had some pretty rough days and he [the real estate agent] knows about those too and he was still giving me the runaround and I guess, just saw me as a piece of ass."
"I thought I was talking to someone who was genuinely trying to help me, and it turned out not to be the case whatsoever."
FCQ Launches Global Blockchain Real Estate Platform – GlobeNewswire
LUBLIN, Poland, Aug. 05, 2021 (GLOBE NEWSWIRE) — FCQPlatform.com – Investing in Spanish, Dominican, Cyprus, or any other country's real estate has become as simple as ABC.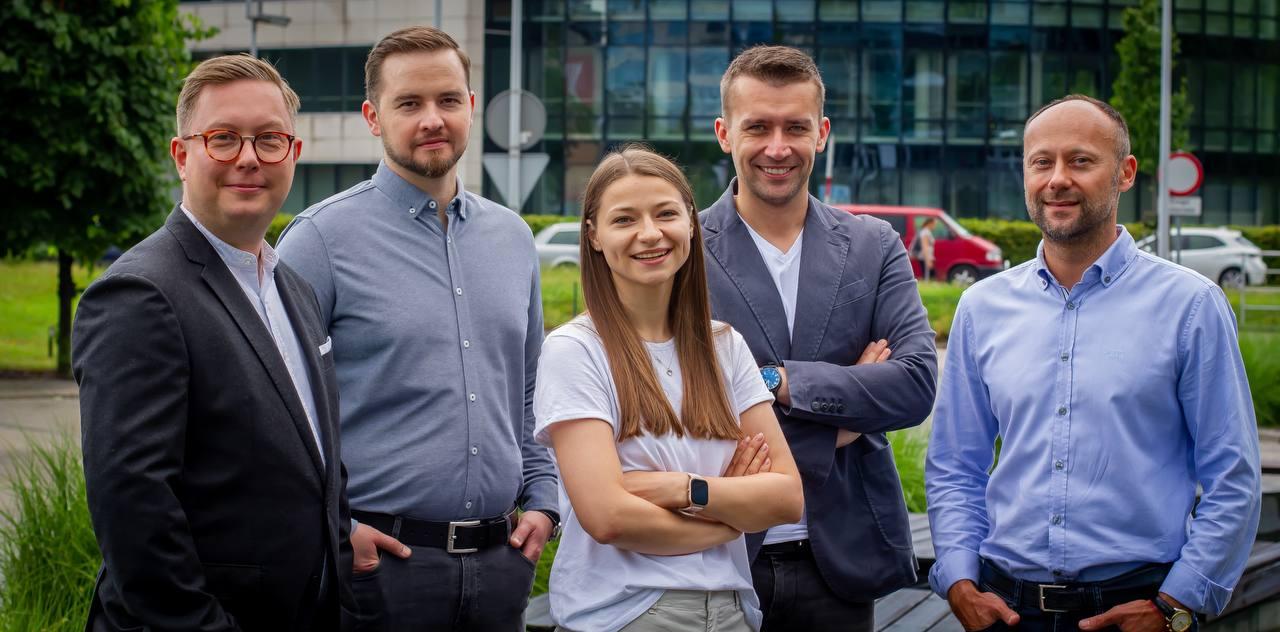 FCQ is a Blockchain-based platform that allows purchasing property either partially or at once. All the transactions on the platform are backed by smart contracts; thus, the assets of buyers and sellers are safe and sound.
The team's idea is that their users should manage the FCQ platform with their help, as well as benefit from the development of their platform. For this purpose, the native FCQn token has been created. It will be available on the DEX exchanges and in the first phase it will be listed on the Uniswap exchange. The token will be deflationary. 1% of the sale of real estate and 50% of revenues from the secondary market will be allocated to the purchase of the token from the market and its burning. The token will debut in September on UNISWAP
Currently, the platform is in Beta; nonetheless, a wide variety of real estate objects from all other the globe is soon to be added.
To start investing, users do not need to possess tremendous capital. 500 USDT is enough. The minimum investment in real estate on their platform is only 500 USDT.
Each individual property is accompanied by a description of its main characteristics:
– Price of the object's token
– Total Value
– Minimum Investment
– Annual Rate of Return
– Dividend Payment Date
– Fundraising end date
– The number of tokens available for purchase
Initially, commercial real estate that brings income without maintenance will be presented on the platform. A wide variety of objects will be introduced later on.
The platform provides opportunities for investments, and furthermore, for the subsequent resale of real estate tokens and income generation.
Take a look at the property available for investment here: https://fcqplatform.com/investments/list?page=1
Social Links
Facebook: https://www.facebook.com/FCQPlatform
Twitter: https://twitter.com/FcqPlatform
Media Contact
Company: FCQ sp z o.o.
E-mail: office@fcqplatform.com
Website: https://www.fcqplatform.com/
SOURCE: FCQ sp z o.o.
Number of Sarnia-area real estate listings drops in July – Woodstock Sentinel Review
Many homes were still selling above asking prices in the Sarnia area in July but that statistic eased slightly from the previous month, according to the Sarnia-Lambton Real Estate Board.
Article content
Many homes were still selling above their asking prices in the Sarnia area in July, but that statistic eased slightly from the previous month, according to the Sarnia-Lambton Real Estate Board.
Article content
The local market's sales-to-list-price ratio was 104 per cent in July, compared to 108 per cent in June, the board said in its monthly release of local market statistics
"We're definitely starting to see it shift a little bit," said board president Rob Longo. "Not monumental shifts, just nice and steady."
The Sarnia-area market has been seeing homes sell above the list price for some time now, and the median selling price has also been growing.
But the year-to-date median house price in the market remained at $435,000 in July, the same level as June.
"I think we're going to start to see prices stabilize themselves rather than the huge gains we've had over the last couple of years," Longo said.
"We're still seeing a busy market."
There has been a total of 1,223 home sales locally since the beginning of the year, for a total year-to-date sales volume of nearly $606.8 million.
But the year-to-date number of homes listed for sale dropped to 136 in July, which is a record low for that month, Longo said.
The number sat at 217 in July 2020.
The number of active listings had been moving up earlier this year, "but we've seen that taper off," he said.
The easing of pandemic restrictions may be one reason, Longo said.
"People are getting out more. They can travel, they can do different things. … Maybe their focus has shifted a little bit towards that after being cooped for so long," he said.
But the lack of homes on the market is "a complex problem to solve," Longo added.
Article content
"It really comes down to supply. It is not enough housing supply."
That is a widespread issue across Ontario and not just in the Sarnia area, Longo noted.
"We're not seeing enough new housing coming on to meet the demand, which creates a domino effect," he said.
Issues include "red tape" required for housing projects and the high cost of construction materials, Longo said.
"Sarnia-Lambton specifically, we could easily handle a significant bump in the number of new homes or new units per year," he said.
As of July, Sarnia had issued 68 single-family home building permits for 2021. That's already better than the total of 65 issued for all of last year.
Currently, there is just a 24-day inventory of homes listed for sale locally.
"Typically, we would like to see a 30 to 60-day inventory … and we're just nowhere near that now," Longo said.
Those higher levels would indicate the Sarnia area was returning to a more traditional and balanced market, he said.
The median number of days listings are on the local market sat at eight in July, compared to 14 days in July 2019.
Metro Vancouver real estate market levelling out, demand remains high – News 1130
VANCOUVER (NEWS 1130) — It's been a hot stretch for home sales in Metro Vancouver during the pandemic but the latest numbers point to a more moderate market.
Sales in July dropped off 12 percent compared with June, according to the Real Estate Board of Greater Vancouver (REBGV)
"Moderation was the name of the game in July. Home sales and listings fell in line with typical seasonal patterns as summer got going in earnest in July. On top of moderating market activity, price growth has leveled off in most areas and home types," says Keith Stewart, REBGV economist in a statement.
It was by no means a slow month, however, with more than 3000 sales — which is well above the 10-year average.
"Low housing supply remains a fundamental factor in Metro Vancouver's housing market," Stewart continues.
"Home sales remain above average and we're starting to see price increases relent as well. Going forward, the supply of homes for sale will be among the most critical factors to watch. This will determine the next direction for house price trends."
The composite benchmark price for residential properties in the region was $1,175,500, which was up 13.8 per cent compared to July 2020 but the same as in June of 2021. Townhouses sold the swiftest, with properties being on the market for an average of 20 days. For detached homes, the average was 30.