Nova Scotia reports 3 new cases of COVID-19 Sunday – HalifaxToday.ca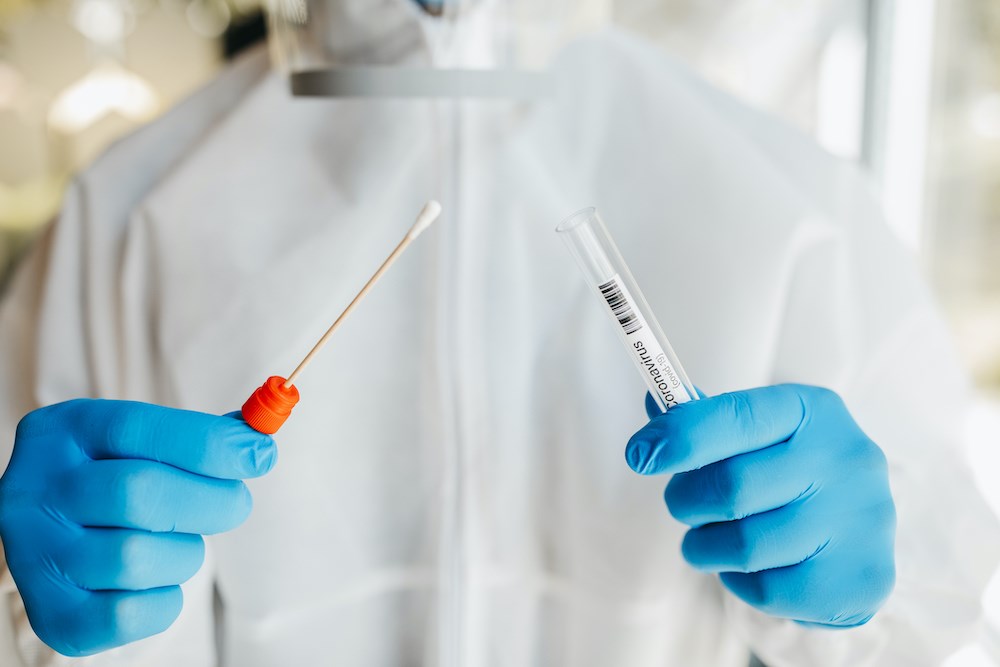 NEWS RELEASE
COVID-19/HEALTH/WELLNESS
*************************
Three new cases of COVID-19 are being reported in Nova Scotia today, Feb. 28.
One case is in Central Zone and is a close contact of a previous case.
One case is in Eastern Zone and is related to travel outside Atlantic Canada.
One case is in Northern Zone and is related to travel outside Atlantic Canada.
All three people are self-isolating, as required.
"I want to thank the Nova Scotians who have responded in great numbers to get tested, setting a one-day record at the lab," said Premier Iain Rankin. "Let's continue to make proactive testing a top priority. No matter whether you live in Halifax or elsewhere in the province, I encourage you, even if you don't have symptoms, to book an appointment at one of the primary assessment centres or drop into a pop-up testing site.
As of today, Feb. 28, Nova Scotia has 38 active cases of COVID-19.
Nova Scotia Health Authority's labs completed a record 4,839 Nova Scotia tests on Feb. 27, compared to the previous high of 4,125, completed on Nov. 30. Additional comparisons:
— Last Saturday, Feb. 20, the lab completed 1,698 tests.
— Including today's report, the average for the last seven days is 2,808 tests per day.
In addition, the number of people getting a pop-up test on both Friday and Saturday was four times higher than the average daily total.
Since Oct. 1, Nova Scotia has completed 211,008 tests. There have been 552 positive COVID-19 cases and no deaths. Two people are currently in hospital, in ICU. Cases range in age from under 10 to over 70. There are 514 resolved cases. Cumulative cases may change as data is updated in Panorama.
"While the case numbers are low today, we must remain vigilant and keep following the restrictions to ensure our communities stay safe," said Dr. Robert Strang, Nova Scotia's chief medical officer of health. "Follow all the public health measures and make testing part of your regular COVID-19 prevention measures. And if you have flu or cold symptoms, it is especially important you get tested for COVID-19."
Nova Scotians are strongly encouraged to seek asymptomatic COVID-19 testing, particularly if they have a large number of close contacts due to their work or social activities. Appointments can be booked at https://covid-self-assessment.novascotia.ca/ , by choosing the asymptomatic option. Rapid testing pop-up sites continue to be set up around the province as well. More information on testing can be found at https://www.nshealth.ca/coronavirustesting .
Visit https://covid-self-assessment.novascotia.ca/ to do a self-assessment if in the past 48 hours you have had or you are currently experiencing:
— fever (i.e. chills/sweats) or cough (new or worsening)
Or:
Two or more of the following symptoms (new or worsening):
— sore throat
— runny nose/nasal congestion
— headache
— shortness of breath/difficulty breathing
Call 811 if you cannot access the online self-assessment or wish to speak with a nurse about your symptoms.
When a new case of COVID-19 is confirmed, the person is directed to self-isolate at home, away from the public, for 14 days. Public health works to identify and test people who may have come in close contact with that person.
Anyone who has travelled from anywhere except Prince Edward Island must self-isolate for 14 days. As always, anyone who develops symptoms of acute respiratory illness should limit their contact with others until they feel better.
It remains important for Nova Scotians to strictly adhere to the public health order and directives — practise good hand washing and other hygiene steps, maintain a physical distance when and where required. Wearing a non-medical mask is mandatory in most indoor public places.
Nova Scotians can find accurate, up-to-date information, handwashing posters and fact sheets at https://novascotia.ca/coronavirus .
Businesses and other organizations can find information to help them safely reopen and operate at https://novascotia.ca/reopening-nova-scotia .
Quick Facts:
— additional information on COVID-19 case data, testing and vaccines is available at https://novascotia.ca/coronavirus/data/
— a state of emergency was declared under the Emergency Management Act on March 22, 2020 and extended to March 7, 2021
— online booking for COVID-19 testing appointments is available at https://covid-self-assessment.novascotia.ca/
Additional Resources:
Government of Canada: https://canada.ca/coronavirus
Government of Canada information line 1-833-784-4397 (toll-free)
The Mental Health Provincial Crisis Line is available 24/7 to anyone experiencing a mental health or addictions crisis, or someone concerned about them, by calling 1-888-429-8167 (toll-free)
If you need help with a non-crisis mental health or addiction concern call Community Mental Health and Addictions at 1-855-922-1122 (toll-free) weekdays 8:30 a.m. to 4:30 p.m.
Kids Help Phone is available 24/7 by calling 1-800-668-6868 (toll-free)
For help or information about domestic violence 24/7, call 1-855-225-0220 (toll-free)
For more information about COVID-19 testing and online booking, visit https://novascotia.ca/coronavirus/symptoms-and-testing/
*************************
Voluntary recall issued for Frank's RedHot Buffalo Ranch Seasoning – Global News
A voluntary recall has been issued for Frank's RedHot Buffalo Ranch Seasoning over a possible Salmonella contamination.
McCormick & Company, Inc. says the recall covers 153g bottles with a best before date of September 6, 2022.
The bottles were shipped to British Columbia, Alberta, Saskatchewan, Manitoba, Ontario and Quebec.
No illnesses have been reported, and McCormick says the potential risk was brought to their attention by the FDA during routine testing.
Salmonella poisoning can result in a wide range of symptoms, from short-term fever, headache and nausea to more serious issues including severe arthritis and, in rare cases, even death.
© 2021 The Canadian Press
Pfizer sells $7.8 billion in Covid shots in the second quarter, raises 2021 guidance on vaccine sales – CNBC
A person walks past the Pfizer building in New York City, March 2, 2021.
Carlo Allegri | Reuters
Pfizer said Wednesday it sold $7.8 billion in Covid-19 shots in the second quarter and raised its 2021 sales forecast for the vaccine to $33.5 billion from $26 billion, as the delta variant spreads and scientists debate whether people will need booster shots.
The company's second-quarter financial results also beat Wall Street expectations on earnings and revenue. Here's how Pfizer did compared with what Wall Street expected, according to average estimates compiled by Refinitiv:
Adjusted earnings per share: $1.07 per share vs. 97 cents per share expected
Revenue: $18.98 billion vs. $18.74 billion forecast
Pfizer expects an adjusted pretax profit in the high 20% range of revenue for the vaccine.
The company now expects full-year earnings in the range of $3.95 to $4.05 per share. That's up from its prior range of $3.55 to $3.65 per share. It expects revenue in the range of $78 billion to $80 billion, up from its previous estimate of $70.5 billion to $72.5 billion.
Shares of Pfizer dipped 0.4% in premarket trading.
"The second quarter was remarkable in a number of ways," Pfizer CEO Albert Bourla said in a statement. "Most visibly, the speed and efficiency of our efforts with BioNTech to help vaccinate the world against COVID-19 have been unprecedented, with now more than a billion doses of BNT162b2 having been delivered globally."
Pfizer's other business units also saw strong sales growth. Revenue from its oncology unit rose by 19% year over year to $3.1 billion. The company's hospital unit generated $2.2 billion in revenue, up 21% from the prior year. Its internal medicine unit grew by 5% from a year ago to $2.4 billion.
Pfizer said earlier this month it was seeing signs of waning immunity induced by its Covid vaccine with German drugmaker BioNTech, and planned to ask the Food and Drug Administration to authorize a booster dose. It also said it is developing a booster shot to target the delta variant.
In slides posted Wednesday alongside its earnings report, Pfizer said it could potentially file for an emergency use authorization for a booster dose with the FDA as early as August. It expects to begin clinical studies testing its delta variant vaccine in the same month.
It expects full approval for its two-dose vaccine by January 2022.
Pearson airport won't sort arriving passengers based on COVID-19 vaccination status – CityNews Toronto
Canada's largest airport is no longer splitting arriving international passengers into different customs lines based on their vaccination status.
Toronto's Pearson International Airport announced last week it may be sorting travellers arriving from the U.S. or other international locations into vaccinated and partially or non-vaccinated queues.
But a spokesperson for the Greater Toronto Airports Authority says the practice has been discontinued as of Monday.
Beverly MacDonald says in a statement that the airport has determined separating vaccinated and partially or non-vaccinated travellers into different customs lines "results in minimal operational efficiencies."
She says entry requirements related to vaccination status will now be enforced once a passenger reaches a customs officer.
Fully vaccinated Canadian citizens and permanent residents are now able to forgo a 14-day quarantine when arriving in Canada from abroad.