Toshiba shares jump on report of possible $19 bln buyout
TOKYO, Oct 13 (Reuters) – Shares in Toshiba Corp (6502.T) surged on Thursday following a report that a domestic investor-led group was looking at a $19 billion bid in a deal that could lead to foreign activist shareholders being bought out after years of tension.
A consortium led by private equity firm Japan Industrial Partners has been given preferred bidder status in the second round of bidding, a source familiar with the matter told Reuters.
The bid figure of 2.8 trillion yen cited by the Kyodo news agency represents a premium of 26% to Wednesday's closing price.
Japan Industrial Partners has contacted multiple Japanese firms, sources have said.
Of these, Orix Corp (8591.T) plans to join the consortium, while Chubu Electric Power Co (9502.T) is also considering joining, said another source familiar with the matter.
Japan Industrial Partners declined to comment.
The fund has been involved in corporate carve-outs and spin-offs from Japanese conglomerates. It bought Olympus Corp's (7733.T) camera business last year and Sony Group's laptop computer business in 2014. read more
Toshiba shares were up 7% in afternoon trade, on track for their biggest one-day gain in more than a year. They have risen about 17% this year.
"It looks like people bought into the idea that there won't be more bad news," said Mitsushige Akino, chief fund manager at Ichiyoshi Asset Management.
Once a storied conglomerate, Toshiba has been weakened by accounting and governance scandals. Attempts to turn itself around have been overshadowed in recent years by discord between management and its many activist shareholders.
The consortium will put up about 1 trillion yen in equity, with the rest likely to come from bank loans, Kyodo said, adding that financing talks were underway and the offer value could change, depending on future movements of Toshiba's stock price.
Toshiba has declined to comment on the report.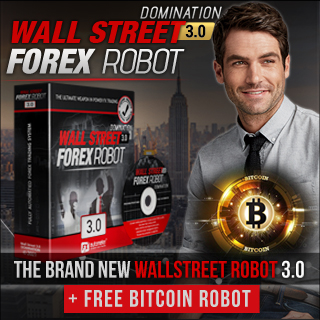 It was not immediately clear how many bids Toshiba was seriously considering but the takeover contest is probably still an open race between Japan Industrial Partners and state-backed Japan Investment Corp, said Travis Lundy, a Quiddity Advisors analyst who publishes on the Smartkarma platform.
The two had previously joined forces to bid for Toshiba but have since gone their separate ways, sources have said.
Japan Investment Corp has since been in talks with private equity firm Bain Capital, one of several overseas funds that passed the first round of bidding, the first source said.
Toshiba and activist shareholders have been at odds over the direction of the company, with several large foreign funds pushing the conglomerate to consider private equity bids.
Tension peaked last year when a shareholder-commissioned investigation concluded that management had colluded with Japan's trade ministry – which sees the company's nuclear and defence technology as a strategic asset – to block overseas investors from gaining influence at its 2020 shareholder meeting.
"The only way to get rid of the activists is to buy them out," Lundy said.
($1=146.8300 yen)
Reporting by Sam Byford and Takaya Yamaguchi; Additional reporting by Makiko Yamazaki; Editing by David Dolan and Edwina Gibbs
FTX founder speaks for 1st time since crypto company's collapse – CBC.ca
[unable to retrieve full-text content]
Blackstone limits withdrawals from its US$69-billion REIT – The Globe and Mail
Blackstone Inc limited withdrawals from its $69 billion real estate income trust (REIT) on Thursday after receiving too many redemption requests, an unprecedented blow to a franchise that helped it turn into an asset management behemoth.
The curbs in redemptions came because they hit pre-set limits, rather than Blackstone setting the redemption limits on the day. Nonetheless, they fuelled investor concerns about the future of the REIT, which makes up about 17% of Blackstone's earnings. Blackstone shares ended trading down 7.1% on the news.
Investors in the REIT, which is not publicly traded, have been growing concerned that Blackstone has been slow to adjust the vehicle's valuation to that of publicly-traded REITs, which have taken a hit amid rising interest rates, a source close to the fund said. Rising interest rates weigh on real estate values because they make financing them more expensive.
Blackstone has reported a 9.3% year-to-date return for its REIT, net of fees, while the publicly-traded REIT index is down 3.02% in the same period. This outperformance has some investors questioning how Blackstone comes up with the valuation of its REIT, said Alex Snyder, a portfolio manager at CenterSquare Investment Management LLC in Philadelphia.
"People are taking profits at the value Blackstone says their Blackstone REIT shares are at," said Snyder.
A Blackstone spokesperson declined to comment on how Blackstone values its REIT but said its portfolio was concentrated in rental housing and logistics and relied on a long-term fixed rate debt structure, making it resilient.
"Our business is built on performance, not fund flows, and performance is rock solid," the spokesperson said.
Two sources familiar with the matter said turmoil in the Asian market, fuelled by concerns about China's economic prospects and political stability, contributed to the redemptions. The majority of investors redeeming were from Asia and needed the liquidity, they said.
Blackstone said it would curb withdrawals from its REIT franchise after it received redemption requests in November greater than 2% of its monthly net asset value and 5% of its quarterly net asset value.
Analysts said that Blackstone's REIT runs the risk of getting caught in a spiral of selling assets to meet redemptions if it cannot regain the trust of many of its investors. On Thursday, the firm said the REIT had agreed to sell its 49.9% interest in two Las Vegas casinos for $1.27 billion.
"The impact on Blackstone depends on whether the REIT is able to stabilize its net asset value over time, or is forced to enter an extended run-off scenario, with significant asset sales and ongoing redemption backlog – too early to tell, in our view," BMO Capital Markets analysts wrote in a note.
Big Six bank earnings show mixed bag for Canadian economy – CTV News
The most recent earnings reports from Canada's big banks are showing signs that the Canadian economy is slowing down ahead of a potential recession, with some signs of optimism.
The Big Six banks – RBC, TD, CIBC, Scotiabank, BMO and National Bank – all released their Q4 2022 reports this week. Five out of the six saw their profits dip compared to last year and three fell short of their earnings expectations.
Michael Morrow, managing director of mergers and acquisitions and capital markets at financial firm BDO Canada, says high inflation, lower capital markets activity and rising loan-loss provisions are all putting pressure on the big banks.
High inflation has meant higher operating costs – including higher staffing costs amid a tight labour market – that has cut into their margins, Morrow said. Meanwhile, rising interest rates and economic uncertainties have slowed investment and led to lower capital markets activity.
"Capital markets activity continues to be a drag on all of the banks, particularly those that have a higher concentration of capital markets activity versus regular retail-related activity," Morrow said.
RBC CEO Dave McKay said on an earnings call on Wednesday the bank is bracing for a "brief and moderate recession."
In anticipation of an economic downturn, the big banks are also increasing their loan-loss provisions, which refers to money set aside to cover bad loans.
"As the bank's worry about the economic performance of the Canadian economy, what that might mean is more loan losses going forward. And so their provisions every quarter has been creeping up, including this quarter," Morrow said.
"It's definitely a leading indicator in terms of where we think the Canadian economy will be next year and where the where the risks lie."
Loan-loss provisions especially weighed heavily on CIBC, which set provisions for credit losses for the three-month period of $436 million, up from $78 million in the same quarter last year. CIBC missed its earnings expectations by over 19 per cent.
"As we look ahead to 2023, global economic growth is expected to be slower as central banks continue with their monetary policy tightening to tame inflation," said CIBC CEO Victor Dodig on an earnings call on Thursday.
"In response to these headwinds … we are going to continue to take actions to reposition our business to adjust to these new realities, but also continue to grow our client franchise and moderate our expense growth."
But despite these so-called headwinds, Morrow believes there is still good news to be gleaned from these results. Most of the Big Six are increasing their dividend rates for shareholders, which Morrow says "provides us with a view of confidence in the stability of the banks and their earnings profile."
"If they're increasing dividend rates, then that's certainly an indication that they feel that the business and their capital ratios are going to be able to not only withstand this downturn, but continue to thrive through the year, through the back half of next year," he explained.
On top of that, RBC announced it would be taking over HSBC's Canadian operations in a $13.5 billion deal, pending regulatory approval. Morrow says he sees the purchase as a "positive vote of confidence for the Canadian economy," especially given the fact that RBC is paying a premium price for the acquisition. The bank is paying 9.4 times HSBC Canada's 2024 adjusted earnings.
"Certainly, you know, it gleans to the confidence that RBC has within the within the Canadian lending market. And if there were certain doubts in the Canadian market, you wouldn't see these participants paying premiums in the marketplace at this point in the cycle," he said.
With files from The Canadian Press and Reuters