Treasury urges closer watch on money laundering in fine art – Coast Reporter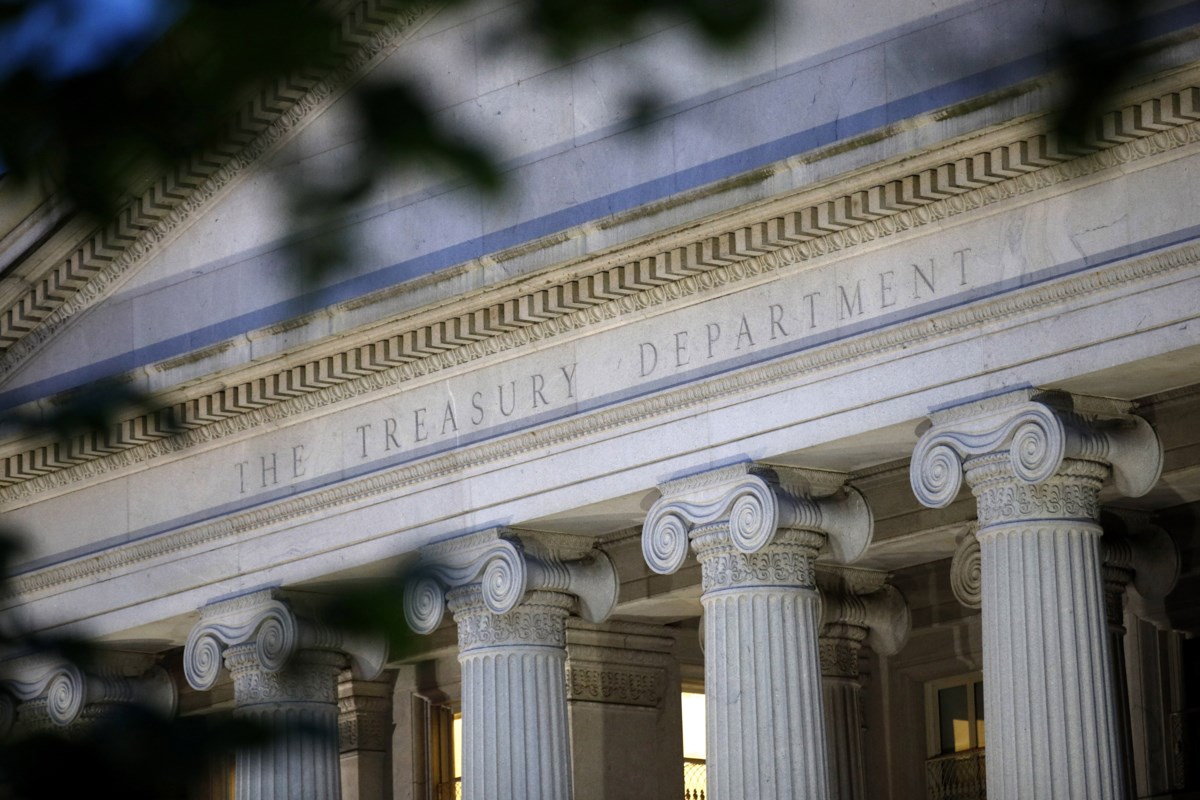 WASHINGTON (AP) — Fine art isn't just nice to look at — it's also attractive to criminals trying to launder money, finance terrorism and trade illegal drugs and arms. And the Treasury Department wants art dealers and financiers to do something about that.
The agency issued a 40-page report Friday recommending that financial firms and art dealers set up an information-sharing database to track how sales of fine art are linked to bad actors who make anonymous purchases.
The need to monitor art sales has become more complicated and necessary with the recent rise in sales of digital assets known as NFTs, or non-fungible tokens.
Michael Greenwald, a former Treasury official and adjunct senior fellow at the Center for a New American Security, called the report "a critical first step for there to be a regulatory structure around the broader art market," which he called one of the last unregulated markets.
"This puts illicit actors and people in the art market on notice that this is a serious issue and will also lead to regulation of the NFT digital art market space," he said.
In issuing the report, the Treasury Department declined to take more robust steps toward creating new regulations on the art sales, after it found limited evidence of terrorist financing risk.
However, the department did find evidence of money laundering in the high-value art market. A common theme is that criminals use shell companies to buy art and hide behind a corporate veil.
The report cites Brazilian authorities' seizure of former bank owner Edemar Cid Ferreira's multimillion dollar art collection, after he was found to have unlawfully taken bank funds to purchase the art. A painting by Jean-Michel Basquiat called "Hannibal," as well as a Roman Togatus statue had been illegally smuggled into the United States in violation of customs law.
Another example included Mark Bloom, an investment fund manager who pleaded guilty to investment fraud charges after misappropriating least $20 million from a $30 million partnership, which he used for the purchase of high-value art, among other items.
Maureen Bray, executive director of the New York-based Art Dealers Association of America, welcomed a study on the topic rather than immediate regulation, which she said could hurt smaller dealers.
On the recommendation encouraging information-sharing between firms, Bray said, "it's an interesting idea in principle, but serious thought would be put into how that would work in practice."
The Treasury study was required by Congress as a part of the Anti-Money Laundering Act of 2020.
It states that financial firms are most vulnerable to money laundering in the art market through art collections used as loan collateral. This sort of lending can be used to disguise the original source of money, the Treasury said.
Scott Rembrandt, who heads strategic policy in the Treasury's Office of Terrorist Financing and Financial Crimes, said the need to tackle corporate transparency and "loopholes that allow criminals to abuse the financial system" is not just limited to the art world, but also real estate transactions.
In September 2021, Treasury's financial crimes enforcement arm issued a notice of proposed rulemaking informing financial institutions about the new money-laundering law and reporting requirements related to antiquities, which the agency defines separately from high-value artwork.
"Certain characteristics of the trade in antiquities may be exploited by money launderers and terrorist financiers to evade detection by law enforcement," the document said.
The issue has become so pervasive that the Group of 20 culture ministers' meeting last summer included a session on protecting cultural heritage.
Fatima Hussein, The Associated Press
Lakefield Jazz, Art & Craft Festival and Ennismore Shamrock Festival return to Selwyn Township in July – kawarthaNOW.com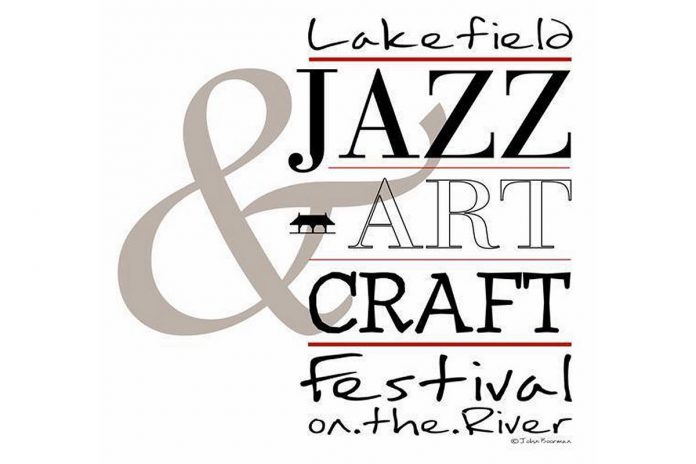 After a two-year hiatus due to the pandemic, the Lakefield Jazz, Art & Craft Festival and the Ennismore Shamrock Festival are returning to Selwyn Township on the second weekend of July.
The Lakefield Jazz, Art & Craft Festival takes place from 11 a.m. to 10:30 p.m. on Saturday, July 9th at Isabel Morris Park on the Otonabee River in Lakefield and features live music, more than 25 artisan vendors, and food and drink.
The live music line-up includes Marsala Lukianchuk (noon), Barry Elmes Quintet (1:50 p.m.), Heather Bambrick Jazz Quintet (3:40 p.m.), Jozef Botos "Trio B" featuring Daniel and Frank Botos (5:30 p.m.), Alan Black and the Steady Band with guests Bridget Foley, Sian Wilson, and Rob Phillips (7:10 p.m.), Max Mouse and the Gorillas (8:20 p.m.), and Logan Murray and the Spoon Lickers (9:30 p.m.).
Advertisement – story continues below
Artisan vendors include Beadjools, Cutting Edge Greetings, Dunn Reim, Dwyer Art Studio, Elizabeth Popham Fine Art, Flytja, Goldfinch Glass, Hank's Handiworks, Hard Rain Creations, Heart of Joy, Jackson's Body Essentials, Jane Hall, Kawartha Arts Network, KGregg Visual Artist, Knitted & Twisted, Lakefield Art Group, LB Quilting & Embroidery, Leslee Waterston, Mary Derrick Art, Rude Awakening Granola, Seasons & Occasions, Sew Lynda, Sue Flanagan Creates, The Old Country Fence, Unique Wood Creations, Water colours by Dwayne, and Woodworks by Chris.
Food vendors include Cheeky Duck (wood-fired pizza), The Lakefield Pantry (savoury and sweet treats including ice cream), Kitchen Farmecy (smoked BBQ), and Hanoi House (Vietnamese cuisine and salads). Publican House Brewery will supply craft beer and wine, coolers, and local cider will also be available, along with iced coffee, limeade, and water.
Admission is $10 (free for children 12 and under). For more information, visit www.lakefieldjazzfest.ca.
Advertisement – story continues below
The Ennismore Shamrock Festival takes place from 10 a.m. to 4 p.m. on Sunday, July 10th at the Robert E Young Recreation Complex at 55 Ennis Road in Ennismore, featuring a variety of vendors and activities for all ages. This year's festival is a one-day event, with the truck and tractor pull returning next year.
Along with Ennismore Optimist rookie ball, ball hockey, and soccer tournaments, there will be children's activities including bouncy castles, ice cream sundae making, a petting zoo, face painting, a dunk tank, and more, an all-day BBQ (peameal bacon on a bun, burgers, hot dogs, and drinks), and booths for local organizations. The Cottage Country Craft Show featuring more than 80 vendors also is taking place indoors at the community centre.
Admission is free for all activities, other than admission to the craft show which costs $2 (free for children under 12). For more information including a full schedule of events, visit www.ennismoreshamrockfestival.ca.
New James Bay wall art helps tell story of BC Black pioneers – Victoria News – Victoria News
A recently unveiled piece of wall art is helping to tell the story and history of B.C.'s Black pioneers.
The project is the work of the British Columbia Black History Awareness Society and will now be on permanent display at the James Bay branch of the Greater Victoria Public Library after being unveiled June 11.
"It makes me happy to know that the Greater Victoria Public Library is making history by giving this exhibit a permanent home, where the history of B.C. Black pioneers in this province will be more accessible to everyone who visits this library," said Silvia Mangue Alene, president of the B.C. Black History Awareness Society in a release.
The wall art connects with the digital exhibit BC Black Pioneers: Their Industry and Character Influenced the Vision of Canada, which features 20 stories, nine videos, and 86 gallery items including photos, maps, and archival documents.
The exhibit helps round out the picture of Canada by showing how this group of about 800 invited settlers contributed to the richness of the developing society in the west and were an integral part of its early formation.
---
Do you have a story tip? Email: vnc.editorial@blackpress.ca.
Follow us on Twitter and Instagram, and like us on Facebook.
ArtBlack History MonthGreater Victoria Public Library
Artist sculpts ecosystems in live-edge wood for Oak Bay art walk – Victoria News
A board from a Douglas fir edged in thick bark stands strong, bolted to a concrete base on Cadboro Bay Road, bolstered by three similar planks from three other species of trees.
Extra thick bark protects them from the fire that helps refresh the area around that stand of trees, explains artist Andrea Fritz. Her vision of wildfire etches up the plank highlighting its place in the ecosystem.
Fritz, a Coast Salish artist and author from the Lyackson First Nation of the Hul'qumi'num-speaking peoples on the west coast of Canada, strives to express her people's history and everyone's future with her art. That art primarily features natural events, animals, plants and habitat.
Natural Connections was her response to this year's Oak Bay Arts Alive sculpture walk submission theme of kinship. Her mind immediately leaped to "connection" and the live-edge wood she'd just started working with.
Painted and carved on sustainably sourced wooden boards, it shows how plants and animals connect to each other and the environment. Each of the four planks represents its own ecosystem Douglas fir, Garry oak, Pacific yew and maple. Each is found on the west coast and each is threatened in different ways, she said.
Natural Connections, near Estevan Avenue and Cadboro Bay Road, is one of six works in this year's Arts Alive sculpture walk. Each piece is on loan by the artist, and this year all are up for sale.
Oak Bay officially unveils the Arts Alive Sculpture Walk on Aug. 11, with maps potentially available as early as mid-July for self-guided walking tours. Following tradition, viewers can also vote online for their favourite sculpture – named Peoples' Choice at season's end. Full project details including a downloadable map featuring the locations of the artworks, sponsors, and voting information will be available online at oakbay.ca/parks-recreation/arts-culture/artsalive. The temporary public art exhibition was created by Oak Bay's inaugural arts laureate Barbara Adams to build a legacy of permanent public art. Oak Bay now boasts 13 permanent sculptures, one mural and a series of painted pianos that go out each summer for the public to play.
c.vanreeuwyk@blackpress.ca