ULI & PwC to Release 'Emerging Trends in Real Estate' Report
An upcoming report on Canada's real estate market will highlight our nation's resiliency through the COVID-19 pandemic. Nationwide impacts to retail, office spaces, and suburbanization have been felt hard in the development industry, as landowners, sellers, and buyers are all affected by the trials of 2020. Many in the industry are viewing this as a prime opportunity to reposition their portfolios, so this is among the topics to be covered in PwC and ULI's new Emerging Trends in Real Estate report.
"The coming year will be all about embracing opportunities to be resilient in the face of uncertainty, while shifting strategies in anticipation of market headwinds," reads a statement issued by Frank Magliocco, National Real Estate Leader, PwC Canada. "For the first time in a few years, we're hearing divergent views from industry players about issues like the future of office spaces and the urbanization and suburbanization trends."
Downtown Toronto, image by Forum contributor Michael62
Set to be released on October 30th, the report's 2021 edition touches on trends and outlooks in the Canadian and US real estate markets. Among these are specific changes to the market, including breakdowns of specific submarkets. Within the commercial real estate submarket, this includes details on retail troubles, office space uncertainty, and warehousing gains. Within the residential real estate submarket, the report discusses the concept of "creating 18-hour cities across Canada," environments that combine live, work and play elements, as more Canadians are drawn towards more spread out suburban communities.
"The tension between longer term trends and fundamentals and short-term realities manifests in this year's must-read report," reads a statement from Richard Joy, Executive Director of Urban Land Institute Toronto. Prudence, "in the face of uncertainty, while dampening some sectors and trends, is accelerating and expanding others."
The report is to be launched at the end of the month with an online webinar event led with a keynote delivered by Andrew Warren, Director of Real Estate Research at PwC, which is set to be followed by a panel of local experts panel to be moderated by PwC. The program has been expanded, with this year's event offering attendees the opportunity to participate in various sessions, including a closing Fireside Chat with Jon Love and Aliyah Mohamed to further explore the economic landscape of the real estate development sector.
Those wishing to attend the ULI/PwC Annual Trends in Real Estate webinar on Friday October 30th, from 8 AM to 12 PM, can register at this link.
Source: – Urban Toronto
Richmond real estate activity slowed in November: REBGV – Richmond News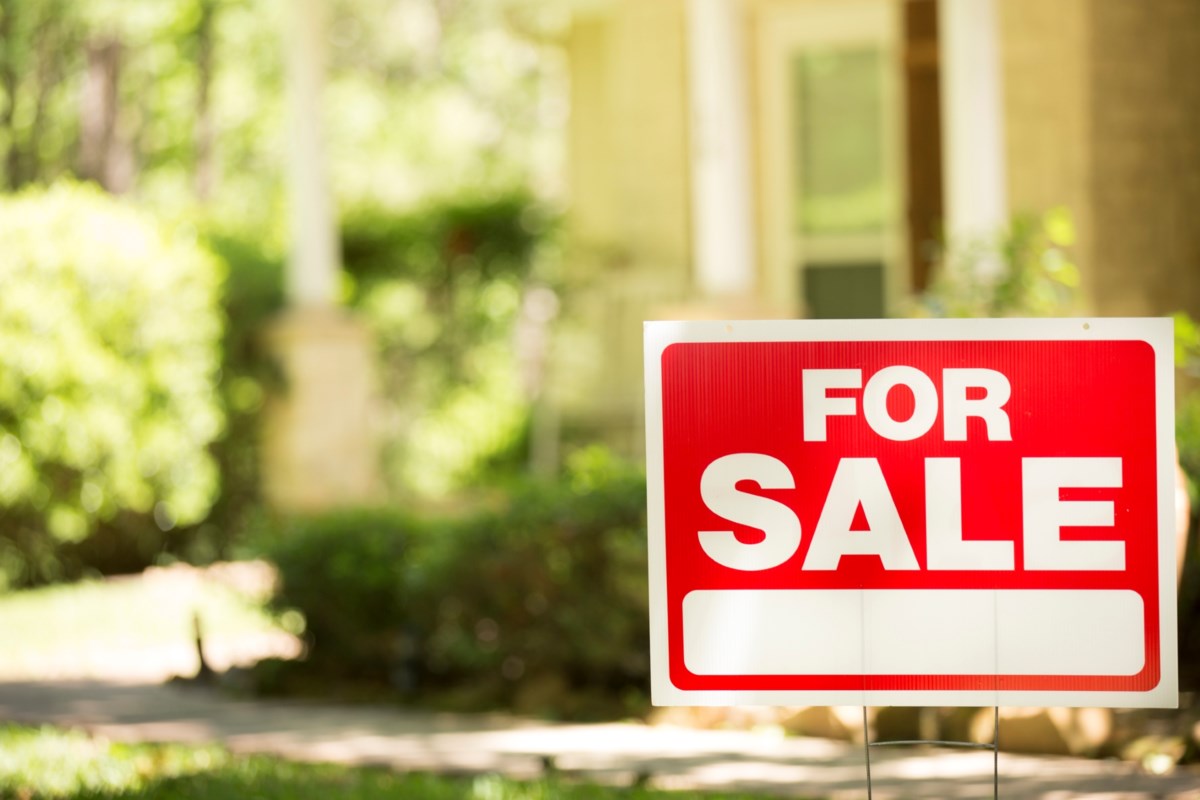 Real estate activity in Richmond slowed last, according to the Real Estate Board of Greater Vancouver (REBVG), however, residential home sales in the city and across the region were higher than November 2019.
The board released its latest monthly housing report, covering November sales and listings, earlier this week.
Detached home sales fell by 17.8 per cent last month, compared to October, which saw 107 sales. In November, there were 88 sales.
Meanwhile, attached home sales also totaled 88 in November, a decrease of 7.4 per cent from the 95 attached home sales in October.
There were also fewer apartment sales last month compared to October, which saw 178 sales. In November, there were 157 sales (a decrease of 11.8 per cent).
However, there were more home sales in Richmond in November 2020 compared to November 2019 – a trend that's also seen across the region, according to the REBGV.
In Richmond, there were 67 detached home sales, 68 attached home sales and 136 apartment sales in November 2019.
Across Metro Vancouver, residential sales totaled 3,064 in November 2020, a 22.7 per cent increase from the 2,498 sales recorded in November 2019, and a 16.9 per cent decrease from the 3,687 homes sold in October 2020.
Last month's sales in Metro Vancouver were also 24.6 per cent higher than the 10-year November sales average.
In November, new listings for Richmond properties also declined compared to October.
Last month, there were 131 new listings for detached homes, down from 180 in October, a decrease of 27.2 per cent.
For attached homes, there were 109 new listings in November, down 17.4 per cent from October's 132, while new apartment listings totaled 279 last month, down 9.4 per cent from the 304 new apartment listings in October.
There were 4,068 detached, attached and apartment homes newly listed for sale in Metro Vancouver in November, a 36.2 per cent increase compared to the 2,987 homes listed in November 2019 and a 27 per cent decrease compared to October 2020, when 5,571 homes were listed.
The benchmark price for all residential properties in Metro Vancouver is currently $1,044,000, a 5.8 per cent increase over November 2019 and a 0.1 per cent decrease compared to October 2020.
The benchmark price represents a typical property in each market.
In Richmond, the benchmark price of a single-family detached home was $1,580,100 last month, a decrease of 0.1 per cent compared to October and an increase of 6 per cent compared to November 2019.
Meanwhile, the sales-to-active listings ratio for Metro Vancouver, for November 2020, is 27.6 per cent. Generally, analysts say downward pressure on home prices occurs when the ratio dips below 12 per cent for a sustained period, while home prices often experience upward pressure when it surpasses 20 per cent over several months.
Steinbach Loses A Pioneer Of The Real Estate World – SteinbachOnline.com
Vancouver real estate: $2.5 million townhouse along Choklit Park, former home of Purdys, sells over asking price – The Georgia Straight
For its location and views, it's not suprising that this Vancouver townhouse beats a lot of single-family homes in price.
These also likely explain why the strata property at 1089 West 7th Avenue didn't stay long on the market.
As well, the property sold over its listing price, when a buyer picked it up for $2,505,000.
The Fairview Slopes townhouse is located along a storied and unique green space, Choklit Park.
The 0.07-hectare park is associated with the legacy of Purdys chocolates.
"This site was formerly the location of the Purdy's Chocolate factory, hence the name!", according to the online parkfinder from the City of Vancouver.
The park is "tucked into a steep slope", and comprised by a "series of steps and terraces with a beautiful collection of trees and shrubs".
"Although tiny, the park is expanded with its views to False Creek and downtown," the city notes.
The Vancouver Heritage Foundation recalls online that Charles Flavelle, owner of Purdys, said that the choklit spelling was suggested by one of the "hippie" carpenter crew that built the park.
"That's the way a kid would spell it," Flavelle was reportedly told.
The heritage association reproduced online the plaque recalling the history of the park:
Charles Flavelle of Purdy's Chocolates created Choklit Park in 1970 on the unused Spruce Street right-of-way at 7th Avenue, using a crew of six hired on an "Opportunities for Youth" grant. The chocolate factory at 1107 W. 7th needed an improved truck-loading facility and the children in the neighbourhood needed an adventure playground. The crew used the right-of-way and all the available space around the factory for the children's park. Purdy's made chocolates here from 1949 until 1982.
Purdys Chocolatier moved to Kingsway in East Vancouver, where it continues to make and sell chocolates.
Engels and Volkers Vancouver listed 1089 West 7th Avenue on November 24, 2020, for $2,298,000.
After six days on November 30, the townhouse sold for $2,505,000 or $207,000 over its original asking price.
The transaction was tracked by fisherly.com, an online real-estate information site.
The home features two bedrooms and three baths.
The listing describes it as an "architectural oasis that will capture those in search of privacy, beauty and incredible views".
The three-level concrete and brick townhouse includes three private decks, including one on the rooftop, which offer "panoramic city views".
"Large master retreat includes rare solarium, perfect art studio/office/shop + custom closets," the listing adds.