'Unfair' but not the worst-case scenario: Chinese state media reacts to 'reasonable' TikTok deal – CNBC
GUANGZHOU, China — Chinese state media said ByteDance's deal to set up TikTok Global in the U.S. is "reasonable," adding that Chinese authorities would still need to give their approval to a deal with U.S. giants Oracle and Walmart.
Global Times, a Chinese state-backed tabloid, said the TikTok deal avoids the "worst-case scenario" even though it was "unfair" that ByteDance was forced into this position.
On Saturday, President Donald Trump tentatively agreed to a deal in which Oracle and Walmart would take a combined 20% stake in TikTok Global. Oracle will be the cloud provider responsible for storing and handling U.S. user data.
Trump claimed the deal has "nothing to do with China" and Secretary of State Mike Pompeo said the new entity will be "controlled by Americans."
However, Beijing-headquartered ByteDance on Monday confirmed it would have an 80% stake of TikTok Global. ByteDance also said it would not transfer its algorithms and technology to Oracle, though the U.S. firm can inspect the source code to ensure it's safe.
Earlier, the U.S. president had threatened to ban the app if it was not sold to a U.S. acquirer. But the current deal does not amount to a full acquisition and TikTok has managed to avert a ban in the U.S. for now.
"But it should be noted the plan is less costly for ByteDance than a shutdown or a complete sale to US companies," the Global Times editorial read. "This plan is relatively more reasonable to ByteDance. The plan shows that ByteDance's moves to defend its legitimate rights have to some extent worked."
Earlier this month, China made amendments to its export restriction list to include technologies for "recommendation of personalized information services based on data analysis." It did not specifically name ByteDance, but the addition was seen to relate to the video recommendation algorithm that has been a key factor behind the rising popularity of TikTok.
Global Times claimed China's move "significantly influenced the outcome" of the deal.
Meanwhile, in a separate opinion piece, the state-backed publication indicated the TikTok deal will need "the approval of the Chinese government," suggesting that there are still some final hurdles to overcome.
Washington has often claimed that TikTok Global will be an American firm free of Chinese influence.
"It'll be a brand new company. It will have nothing to do with any outside land, any outside country, it will have nothing to do with China," Trump said.
Student Life Becomes Student Engagement, Center for Creative Media Studies Begins Spring 2021 – Six Mile Post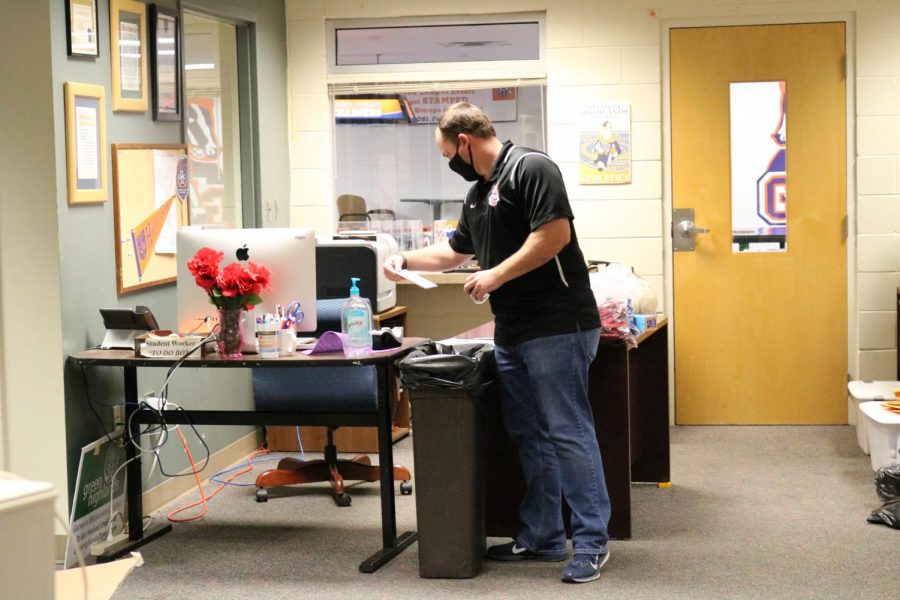 The Student Life Department on all campuses has been included in budget cuts enforced by the USG this summer. What students know as "Student Life" is being dissolved, but something new is coming.
Faculty and staff are working to give students a fun but valuable experience. The new Student Engagement Department will not only involve students in college life, it is providing ways to relate student's interests to what they're learning in class.
"The goal is to have the fun activity but bring in more of the co-curricular activities," said Jennifer Hicks, director of academic success.
This can help build educational value but be relevant to what students are learning. The activities will relate more to individual pathways.
Hicks said, "Where we're moving as an institution is toward a student success model."
Former student life director for the Cartersville campus, Clifton Puckett, has been hired as the co-curricular and transitions coordinator to lead in this new endeavor.
Student Engagement sponsored the 50th anniversary celebration on the Floyd campus. There are virtual workshops and other online resources being made available for students and more to come when everyone is back on campus.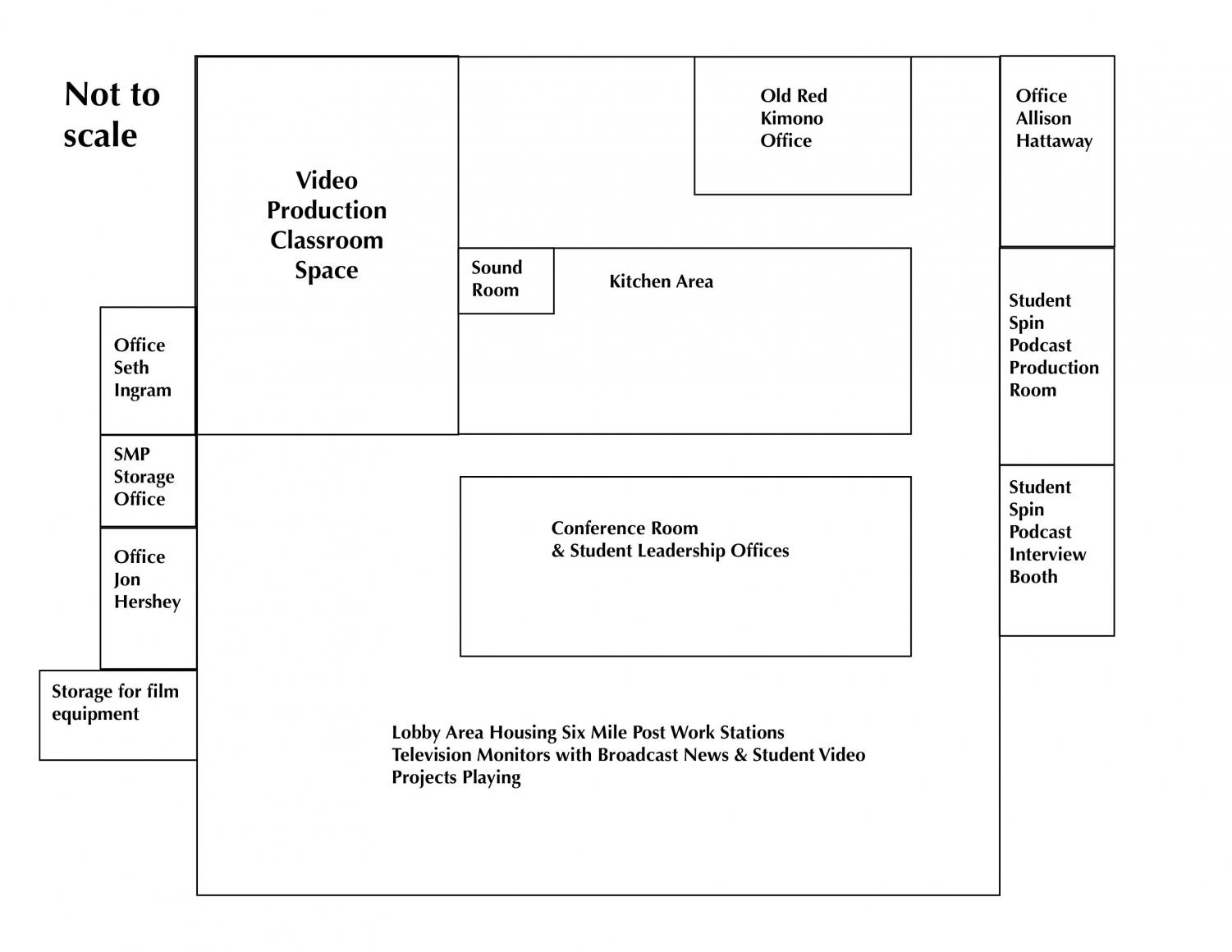 Physical changes are being made on the Floyd campus in what is formerly known as the Student Life Office suite. This area is currently being renovated to make way for a new Center for Creative Media Studies, a program that is anticipated to launch in spring of 2021.
The Center for Creative Media Studies grew out of an idea that assistant professor of journalism and communication, Allison Hattaway, originally pitched to the Dean of Humanities, Jon Hershey, earlier this fall. In an ongoing collaboration with Seth Ingram, department chair of film studies, Hattaway and Ingram have proposed the Center for Creative Media studies as a way of providing access and exposure for GHC students to collaborate creatively in a learning environment that will better prepare them for careers in a global media industry.
"We've had overwhelming support from administration and are now working with our partners in Student Engagement and the School of Humanities to organize technological resources and media art training with an emphasis on film, tv, theatre, art and journalism," said Hattaway.
"Basically, we want the CCMS to be a place where students can come together to be a part of something bigger than themselves and to have an opportunity to implement what they learn in class — it will encourage a hands on work environment for film editing, production, writing, layout and design, podcast production and more. We plan to pull in community partners from local areas so that students have networking opportunities, may participate in mock interviews and begin building a professional portfolio of work samples during their time at GHC," said Hattaway.
Allen Dutch, Division Chair of Humanities, has a background in media and mass communication.
"I'm really excited about getting students in to do things like podcasts and film making. Theory is good, but you need to get your hands on the programs. Being able to do and create media, that's the most important part," Dutch said. "I'm hoping it's going to provide us a place where students interested in media production can gather together and have an experience."
Dutch anticipates this center will help students after college.
Dutch said, "When they get a job, they have to have experience. You need to be able to express yourself in different technologies and across multiple platforms."
This is what is called media convergence in the communications world. Whether it's podcasts, film or other communications outlets, this CCMS can be used to gain that media convergence experience.
The Six Mile Post and its sister production, "The Student Spin," will be moving their offices into the lobby area of what was once known as the Student Life office suite. Hattaway will be relocating to John Spranza's former office and Ingram will move into Hattaway's former office while taking over the former Six Mile Post office for a film studies classroom space.
"For a while, it's going to feel a little like 'apple cart turnover' as we all relocate and the space is modernized," said Hattaway, "However, when it's done, we hope it will be a highlight of the campus and an attractive program for current and future GHC students."
During a time of budget cuts, campus renovations and new programs might raise a few eyebrows.
"We're trying to do as much as we can with the space and resources we already have," said Hattaway, "Essentially, we're going to see what a new coat of paint, carpet and moving furniture can do first. Eventually, we hope to look into outside grants and funding sources to continue to grow the program."
Tunisia to investigate Mahdi Organisation over Nice attack -state media – National Post
Article content
TUNIS — Tunisian authorities have authorized an investigation into whether a group called the Mahdi Organisation exists and carried out the Nice attack, based on social media claims of responsibility, state news agency TAP reported on Friday.
The public prosecutor's office of the judiciary's anti-terrorism court has delegated a specialized security unit to carry out the investigation, TAP reported.
It will seek to learn whether the Mahdi organization exists and the veracity of claims made on social media that it was behind Thursday's attack in the French city, it reported.
The suspect in the attack, in which an assailant shouting "Allahu Akbar" (God is Greatest) beheaded a woman and killed two other people in a church, is Brahim Aouissaoui, a 21-year old Tunisian who had recently emigrated to Europe. (Reporting by Tarek Amara; Editing by John Stonestreet and Catherine Evans)
Engine Media's esports live streaming data expert wins Digital Executive of the Year Award – Canada NewsWire
– Stream Hatchet co-founder Eduard Montserrat scores Tempest Esports Business Award
– Awards presented as part of the Esports Business Summit
TORONTO, Oct. 30, 2020 /CNW/ — The co-founder of Engine Media's (TSX-V: GAME) (OTCQB: MLLLF) esports live streaming and data analytics experts Stream Hatchet – Eduard Montserrat – has scored the Digital Executive of the Year Award at the 2020 Esports Business Summit.
The Tempest Esports Business Awards were revealed virtually this week with Montserrat in the digital executive category with executives from NFL Gaming and Esports, iRacing, Wizards of the Coast, and Super League Gaming.
Montserrat and the team from Stream Hatchet have established the Engine Media company as the industry leader in the measurement of gaming live streaming data across all platforms and provides valuable data insight for esports teams, gaming studios, and major brands invested in gaming.
Montserrat's nomination was one of three nominations for the Engine Media group. UMG – Engine's tournament and broadcasting experts – collaborated with FAZE Clan for the Fight2Fund COVID-19 fundraising event earlier this year and was nominated in the Best Amateur/Semi-Pro event while Engine Media's groundbreaking World's Fastest Gamer competition and documentary series was nominated in the Esports-themed Program/Documentary (Non-competitive).
"We are extremely proud of Eduard for receiving this prestigious award. It is great recognition for what he and his team have achieved," Engine Media Executive Chairman Tom Rogers said.
"The data analysis and analytics expertise provided by Stream Hatchet has been invaluable for all our Engine Media brands. The company is now renowned as the industry experts in providing esports teams, game studios, and brands investing in esports with the data and intelligence they need for important business decisioning," said Co-CEO Lou Schwartz.
Held virtually this year, the Esports Business Summit brings together esports executive management, streaming companies, teams and leagues, venues, sponsorship managers, game publishers and more over a three-day virtual conference.
Prominent industry leaders presented at the conference included the gaming studios behind Valorant, Call of Duty, Overwatch, Fortnite, Counter-Strike: Global Offensive, and NBA 2K, plus key industry leaders Twitch, PepsiCo, Electronic Arts, Turner Sports, NASCAR, Norton and Stream Hatchet.
Director of Strategic Partnerships Bobby Baird and Chief Revenue Officer Jake Phillips showcased Stream Hatchet's expertise with a presentation at the Esports Business Summit entitled "Measuring the global esports footprint through COVID with Stream Hatchet."
Baird and Phillips highlighted key industry trends from at the event from the latest Stream Hatchet data including:
Esports streaming hours had a massive increase at the start of the COVID-19 pandemic but has maintained the momentum since the return of traditional sports (NBA, NHL, NFL)
YouTube Gaming has been increasing its esports viewership market share QoQ in 2020 – up to 44% in Q3
Casual/Party games like Among Us and Fall Guys have demonstrated that gaming audiences crave personalities as much as they do skill
Live streaming continues to expand to global audiences, with 40 percent of creators living outside

the United States

COVID-19 has impacted the number of events (down 30%) (especially live events), forcing leagues to move to online formats, but the total viewership has responded well with a 9.4% increase during the COVID-19 date range
Q3 2020 had the largest increase in mobile hours watched over the past year with

117M

hours watched – a 143% increase QoQ
The launch of Stream Hatchet's parent company of Engine Media Inc. was confirmed in May when Torque Esports Corp. (TSX-V: GAME) (OTCQB: MLLLF) completed its acquisition of Frankly Inc. (TSX-V: TLK) (OTCQX: FRNKF) ("Frankly"), and WinView, Inc. ("WinView") – placing Engine Media at the forefront of esports, gaming, news streaming and sports gaming across multiple media platforms.
To date, the combined companies have clients comprised of more than 1,200 television, print, and radio brands including CNN, ESPN, Discovery / Eurosport, Fox, Vice, Newsweek, and Cumulus; dozens of gaming and technology companies including EA, Activision, Blizzard, Take2Interactive, Microsoft, Google, Twitch and Ubisoft; and have connectivity into hundreds of millions of homes around the world through their content, distribution, and platform.
About Engine Media Holdings, Inc.
Engine Media is focused on accelerating new, live, immersive esports and interactive gaming experiences for consumers through its partnerships with traditional and emerging media companies. The company was formed through the combination of Torque Esports Corp., Frankly Inc., and WinView, Inc. and trades publicly under the ticker symbol (TSX-V: GAME) (OTCQB: MLLLF). Engine Media will generate revenue through a combination of: direct-to-consumer and subscription fees; streaming technology and data SaaS-based offerings; programmatic advertising and sponsorships; as well as intellectual property licensing fees. To date, the combined companies have clients comprised of more than 1,200 television, print and radio brands including CNN, ESPN, Discovery / Eurosport, Fox, Vice, Newsweek and Cumulus; dozens of gaming and technology companies including EA, Activision, Blizzard, Take2Interactive, Microsoft, Google, Twitch and Ubisoft; and have connectivity into hundreds of millions of homes around the world through their content, distribution and technology.
Cautionary Statement on Forward-Looking Information
This news release contains forward-looking statements. Forward-looking statements involve known and unknown risks, uncertainties and other factors which may cause the actual results, performance or achievements of Engine to be materially different from any future results, performance or achievements expressed or implied by the forward-looking statements. Often, but not always, forward-looking statements can be identified by the use of words such as "plans", "expects" or "does not expect", "is expected", "estimates", "intends", "anticipates" or "does not anticipate", or "believes", or variations of such words and phrases or state that certain actions, events or results "may", "could", "would", "might" or "will" be taken, occur or be achieved. Forward-looking information contained in this news release include, but are not limited to, any regulatory or other approvals required in connection therewith and Engine's expectations for growth in its operations and business. In respect of the forward-looking information contained herein, Engine has provided such statements and information in reliance on certain assumptions that management believed to be reasonable at the time, including assumptions as to obtaining required regulatory approvals. Forward-looking information involves known and unknown risks, uncertainties and other factors which may cause the actual results, performance or achievements stated herein to be materially different from any future results, performance or achievements expressed or implied by the forward-looking information. Actual results could differ materially from those currently anticipated due to a number of factors and risks. Accordingly, readers should not place undue reliance on forward-looking information contained in this news release.
The forward-looking statements contained in this news release are made as of the date of this release and, accordingly, are subject to change after such date. Engine does not assume any obligation to update or revise any forward-looking statements, whether written or oral, that may be made from time to time by us or on our behalf, except as required by applicable law. Neither the TSX Venture Exchange nor its Regulation Services Provider (as that term is defined in policies of the TSX Venture Exchange) accepts responsibility for the adequacy or accuracy of this release.
SOURCE Engine Media Holdings, Inc.
For further information: Paul Ryan, [email protected] 678-644-0404; Bobby Baird, Stream Hatchet, [email protected], https://www.engine.media
Related Links