US to send $1.8bn aid to Ukraine, including Patriot system
A United States official has said President Joe Biden's administration will soon announce a $1.8bn military aid package for Kyiv, which will for the first time include a Patriot missile battery and precision-guided bombs for Ukrainian fighter jets, amid reports the war-torn country's president, Volodymyr Zelenskyy, may visit Washington, DC.
US officials described details of the aid package on condition of anonymity on Tuesday, according to the Associated Press.
Media organisations citing unnamed sources also reported on Wednesday that Zelenskyy could travel to Washington, DC to meet Biden and visit the US Congress. Zelenskyy's spokesman did not respond to a request for comment on the trip and security concerns could yet force the Ukrainian leader to change his plans, a source told the Reuters news agency.
US House of Representatives Speaker Nancy Pelosi earlier on Tuesday said in a letter that there would be a session of Congress on Wednesday night, which would have a "very special focus on democracy", further heightening speculation the Ukrainian president would visit the US capital.
The $1.8bn aid package due to be announced by Biden, according to AP, signals an expansion in the kinds of advanced weaponry the US is sending Ukraine to bolster the country's air defences against what has been an increasing barrage of Russian missile attacks.
The package, which is expected to be announced on Wednesday, according to the AP, will include about $1bn in weapons from Pentagon stocks and another $800m in funding through the Ukraine Security Assistance Initiative, which funds weapons, ammunition, training and other assistance, officials said.
The Biden administration's decision to send the Patriot missile system comes despite Russian threats that delivery of such an advanced surface-to-air missile battery would be considered a provocative step and that the system – and any crews accompanying it – would be a legitimate target for Moscow's military.
When the Patriot would arrive on the front lines in Ukraine is unknown and US forces must also train Ukrainians on how to use the high-tech system. That training could take several weeks and is expected to be undertaken at the Grafenwoehr Training Area in Germany.
All US and Western allies' training of Ukraine forces has taken place in European countries.
The expected announcement of the aid package comes as the US Congress is poised to approve another $44.9bn in assistance for Ukraine as part of a significant spending bill. That would ensure US support for Kyiv will continue next year and beyond, as Republicans take control of the House of Representatives in January.
Some Republican politicians have expressed wariness about the amount of US assistance being channelled to Ukraine.
Also included in the soon-to-be-announced package will be an undisclosed number of Joint Direct Attack Munitions kits, or JDAMs, officials said.
The kits will be used to modify bombs by adding tail fins and precision navigation systems so that rather than being simply dropped from a fighter jet onto a target, they can be guided to the target on release.
US fighter and bomber aircraft use the JDAMs and the Pentagon has been working to modify them so they can be used by Ukraine's air force.
Zelenskyy and other Ukrainian officials have pressed Western leaders to provide more advanced weapons, particularly for air defence, and the Patriot would be the most advanced surface-to-air missile system the West has given Ukraine to help repel Russian aerial attacks.
Reluctance to supply hi-tech weaponry
Washington has been reluctant to give Ukraine US fighter jets and Moscow has warned the advanced aircraft would also be considered provocative.
Instead of providing Ukraine with aircraft, the Pentagon is helping Kyiv find innovative ways to upgrade its existing fleet with the latest capabilities available on US fighters.
The soon-to-be-announced aid package will also include an undisclosed number of rockets for the High Mobility Artillery Rocket System, thousands of artillery and mortar rounds, trucks and HARM air-to-surface anti-radiation missiles.
According to officials, Kyiv's urgent pleas and the devastating destruction of Ukraine's civilian infrastructure, including loss of electricity and heat during winter, ultimately overcame US reservations about supplying the Patriots.
French President Emmanuel Macron also said on Tuesday that France had delivered more air defence missile systems and other weapons to Ukraine and would send more early next year.
"In recent days, France has sent Ukraine more arms, rocket launchers, Crotale (air defence batteries), equipment beyond what we had already done," Macron told France's TF1 and LCI television.
"We are also working with the armed forces minister [Sebastien Lecornu] to be able to deliver useful arms and ammunition again in the first quarter [of 2023] so that the Ukrainians would be able to defend themselves against bombardments," he said.
Future planned shipments include new Caesar mobile artillery units but Macron provided no precise figures.
The French president said the number "will depend" on the outcome of ongoing discussions with Denmark, which had ordered the Caesar guns from France and may agree to give at least some of them to Kyiv.
Since Russia's invasion in February, France has sent Ukraine 18 Caesar units and a 155-mm howitzer mounted on a six-wheeled truck chassis, capable of firing shells at ranges of more than 40 km (25 miles).
Macron said he had two "red lines" when it came to arms deliveries: that it did not affect France's ability to defend itself and did not make Paris a co-belligerent in the war.
The arms were to "enable Ukraine to defend itself" in the face of a relentless barrage of Russian missiles and drone attacks, he said.
Paris has also already delivered anti-tank and anti-aircraft missiles as well as armoured personnel carriers.
NASCAR nears a new media rights deal but a simmering dispute with teams over revenue has complicated matters – Sports Business Journal
getty images
When senior team executives in NASCAR filed into a Team Owner Council meeting this month, they were struck to find both Jim France and Lesa France Kennedy there. France, the chairman and CEO of NASCAR, often attends the quarterly meetings of the council that was founded in 2016, but France Kennedy's attendance is more rare. France Kennedy is the executive vice chair of NASCAR and niece of France, whose father founded the sport in 1948.
Their combined attendance came on the heels of a tumultuous last six months that included the teams infuriating NASCAR's brass by going public with a dispute over revenue sharing. The strained talks turned some relationships frosty between NASCAR executives and team leaders.
While France Kennedy was in Charlotte in part for the NASCAR Hall of Fame ceremony, the fact that both showed up at the first major meeting between the teams and NASCAR this year shows that NASCAR's ownership remains engaged toward striking a new revenue-sharing deal with the teams, sources say. Such a deal would effectively bring labor peace through the duration of the next media rights agreement, which could run near or past the end of this decade.
NASCAR is celebrating its 75th anniversary season this year, and whether and how the tenuous situation is resolved could affect NASCAR until its 100th.
At issue is that teams want to get more money annually from the league, saying they face a major struggle to turn a profit. The largest revenue stream in NASCAR is the $8.2 billion, 10-year media rights agreement with Fox Sports and NBC Sports that started in 2015 and expires after 2024. NASCAR could try to hash out a deal with teams after it strikes the new media rights agreement, sources say, but instead it plans to negotiate with teams as media talks advance. Teams do get other monies, but the TV revenue is by far the largest stream, sources said.
In the current TV agreement, tracks take in 65% of traditional media revenue, while 25% goes to teams and 10% to the sanctioning body. Via the sport's governing charter system, teams earn as much as about $8 million to $10 million per car, per year, from the league if they are the sport's best performers, while poorly performing teams sometimes earn around half that. But teams say it can cost around $18 million for the top performers to run the annual operations of a single car, and the rest needs to be supplemented by ever-scarcer corporate sponsorship.
Under the next deal, teams want a greater percentage of league funds to cover their expenses, asking for upward of $16 milion-$18 million annually, or roughly double the current amount for the best performers. That could give them a better chance to turn a profit if they get enough corporate sponsorship and run a lean operation.
NASCAR has acknowledged that teams deserve more money but has been resistant to the demands. Still, sources say the sanctioning body has seemingly started to soften in recent weeks to the idea of finding an agreement.
In the meantime, teams have started to try to build leverage, such as acknowledging that they're considering staging offseason exhibition races to supplement their usual income.
"The best deals are ones when everyone feels a little bit of pain, and a bad business deal is when one side feels they got a better deal than the person at the other end of the table," said Jeremy Lange, the former president of defunct NASCAR team Leavine Family Racing, who now is the co-founder and partner of The Surge Connection marketing agency. "You want both sides feeling like they could have gotten more but are happy with what they got, and I'm not sure they're there yet."
For all the talks going on, NASCAR Chairman Jim France is seen as the one with ultimate authority on when it gets done.getty images
■ ■ ■ ■
For years, NASCAR teams have privately complained that they deserve more league revenue, particularly as sponsorship became tougher to come by after the 2008 recession and as NASCAR's key performance indicators slipped from their heady peaks. What's changed from the last TV cycle until this deal is that teams have rallied around a more unified voice. That's because the Race Team Alliance was founded in mid-2014, not long after the last 10-year media deal was negotiated. The RTA membership consists of 16 teams, which field 36 cars (one charter for each car) in the premier Cup Series.
Teams also have a better sense of NASCAR's finances. When NASCAR took track owner and operator International Speedway Corp. private in 2019, the sanctioning body had to release sensitive financial information that teams pored through. Teams have then taken that information and shared key takeaways publicly to make clear that they believe they're getting a raw deal. They claim that NASCAR's assets make up 93% of the value of the sport, while teams' assets are only worth 7%. That's based on an assumption that the entire sport's assets could be valued at $10 billion combined, while the 36 car charters are worth $20 million each, or $720 million. This is where teams see the opportunity share in the overall revenue pot.
In 2023, teams are due to receive around $201 million in TV money and around $210 million in 2024, according to information seen by Sports Business Journal. Based on comments that NASCAR has made to teams recently, teams believe that NASCAR has a solid idea of how much increased revenue it stands to make in the next media cycle.
23XI investor Curtis Polk is seen as a disrupter in the talks.23XI Racing
The financial statistics gathered by the teams seemed to have caught the eye of, among others, Michael Jordan and his right-hand man, Curtis Polk, as they invested in the sport in 2020 by founding 23XI Racing with Denny Hamlin. Polk first sent a signal to the industry last February when he told SBJ that NASCAR "is a sleeping giant, but from the team ownership side it's very sponsor dependent and we need to address that model."
Polk has been seen during these talks as a ring leader of sorts for the teams. In one meeting, he compared the overall revenue splits in NASCAR to other sports, particularly the NBA. As basketball-related income, the NBA's national media rights revenue — some $2.6 billion of the league's $10 billion-plus overall revenue — is divided between league owners and players in a roughly 50-50 split.
Hamlin raised eyebrows further in May when he suggested that until he and his business partners saw a change in NASCAR's business model, all further major investments in the team — including a new headquarters — were on hold. The team has since decided to move forward with breaking ground on its new headquarters in the hopes that the talks will be successful, though it could still pivot if they fail.
In a meeting with media last fall to discuss the dispute, Polk called NASCAR a "money-printing machine" before adding: "But the teams and drivers are putting on the show." That theme is one that has become central to the teams' messaging during the current negotiations — that the teams and drivers are the talent and show and should be compensated far higher commensurately.
Ty Norris, president of Trackhouse Racing, echoed that sentiment in early October that the teams had just been a "recipient of whatever NASCAR brought to the teams, but in this round, the teams are wanting to position themselves to receive what we believe is the value of the show. We are the show."
Teams say the sport has long relied too heavily on sponsorships.getty images
Teams' concern about the financial model was heightened after last season's debut of the seventh-generation car, dubbed the Next Gen. Before last year, traditional garage logic had that it cost around $20 million to run a top-flight car every year, but that was supposed to drop to around $12 million with the new version by forcing teams to buy more parts from a single source. Previously they could research and develop a greater number of their own parts, sparking an expensive arms race.
The new car was projected to be far cheaper, but that was before global inflation, supply-chain problems and issues specific to the car arose in 2022 and left top teams paying close to 50% more than original projections, or around $18 million for top teams, sources say. The envisioned savings didn't materialize, at least last year, though NASCAR did help subsidize some of the additional costs.
The fact that teams can only earn up to $10 million in league revenue at best for operations that can cost closer to $20 million means that they have long had to rely on sponsorships or other forms of money for more than half of their annual total revenue, with some teams putting their annual sponsorship percentage closer to 75%, an exceedingly unrealistic target.
NASCAR argues that teams could run more efficient operations to cut costs, though teams say that would simply mean mass layoffs. The top teams are known to spend heavily to find an advantage, something NASCAR executives have long bemoaned as contributing to what they perceive as an over-spending problem. The notion, shared by others in the industry including some track executives, is that teams are their own worst enemies, constantly spending beyond their means. Without changed habits, those skeptics say, some teams will remain under financial duress, even with a new revenue model. To get an agreement, team executives have emphasized that they're willing to examine all costs, revenue and budget ideas, including a spending cap and possible tax system if teams go over the cap.
SBJ contacted multiple track executives to ask about the talks but many declined or spoke only on background, noting that these negotiations are technically between the sanctioning body and the teams. Tracks contend that they need their revenue slice because of the high cost of developing and maintaining the facilities, which have to seek alternative forms of revenue the bulk of the year when they don't have NASCAR events.
LFR, the defunct team that Lange was president of, earned around $6 million in league revenue in 2020, its final year before folding, after finishing 20th in points, which is roughly mid-pack out of 36 charters. Lange said that if league funds could cover two-thirds of annual performance costs instead of one-third, his team might still be in business. LFR, which owned a charter, left the sport after the 2020 season after years of trouble making the owner model work.
"We were staring at one-third [covered by league funds] and two-thirds [where sponsorship was needed]. If it was [the other way around], I think they could have stomached that potentially," Lange said of the former team owners. "The [New York] Mets aren't signing all these guys because they're going to get more [sponsorship] money from Citibank – it's based off the TV deal."
Skeptics say teams are their own worst enemy by spending too much to gain an advantage on the track.getty images
■ ■ ■ ■
After Polk and Hamlin made their public waves in the early part of last year, teams largely went silent on the topic as they started working behind the scenes. They created a sub-committee to negotiate with NASCAR and put together a seven-point proposal to send to the sanctioning body about what they want in the next deal.
The sub-committee was made up of Polk, Hendrick Motorsports Vice Chairman Jeff Gordon, Joe Gibbs Racing President Dave Alpern and Roush Fenway Keselowski Racing President Steve Newmark. On NASCAR's side of the negotiating table has been President Steve Phelps, COO Steve O'Donnell, Executive Vice President and Chief Legal Counsel Garry Crotty and Senior Vice President, Racing Development and Strategy Ben Kennedy.
Meanwhile, while NASCAR deal-making has long been based on relationships, sources stress these team leaders have been empowered to make difficult decisions about their future, keeping longtime team owners like Rick Hendrick and Roger Penske at arm's length, for now, from NASCAR.
As summer turned to fall, teams grew frustrated when they didn't get a response from NASCAR to the proposal that they had sent over in June. That led them to schedule the early-October meeting with a group of media in Charlotte before a playoff race weekend to publicly confirm that the sides were at loggerheads.
The impromptu news conference featured rarely seen candor in the typically private sport about the financial struggles of being a NASCAR team. For example, Joe Gibbs has always been known as a master salesperson with sponsors but he does not own any outside business empires that could subsidize the team, and JGR's Alpern at the meeting called himself "terrified of what happens after Coach [Joe Gibbs] is gone – I'm talking about survival."
The RTA also began consulting with Wasserman to assess the value of team rights and other strategic alternatives; around the same time, NASCAR started consulting with CAA subsidiary Evolution Media Capital while also maintaining a relationship with Sports Media Advisors, with whom the league had worked on its prior media cycle.
Talks between the teams and NASCAR stalled in the ensuing months after teams went public. Teams believe that their public move didn't backfire, but it didn't advance negotiations either, and some executives from other parts of the industry have questioned whether the move was wise.
Still, talks have since picked back up in recent weeks, sources say, raising hopes that a deal could eventually be made.
Asked how confident it was that it will come to an agreement with its teams, NASCAR told SBJ in a statement: "We have a 75-year track record of being good partners and working hard to understand the priorities and needs of the many stakeholders in our sport. We are confident our industry will continue to work together to build on the momentum from our historic 2022 season and drive long-term growth for our sport, stakeholders and fans."
As for the RTA, it declined comment. But Newmark told Motorsport.com this month: "There is a model that works for everybody which actually helps take the sport to the next level. There's just a lot of pieces and we have to figure out how to get there. The reason I have so much optimism that we can get a deal done is because the sport is growing. If we were in the situation like five years ago where the sport was stagnated, it might be more difficult to come up with a whole new paradigm."
■ ■ ■ ■
That new paradigm is more than just money. One other major sticking point for teams is they want to make the charter system permanent. There's also been chatter that drivers could eventually try to negotiate for retirement pensions.
The charter system, NASCAR's version of franchising, was introduced in 2016 in a nine-year deal set to end in 2024 concurrent to the TV deal so that the sides could re-evaluate how it was working. Charters are now worth eight figures and rising in value, and teams believe it's only natural to turn the system into a permanent one.
If there is to be a revenue deal with teams, one of the major avenues toward progress will likely be through the potential swapping of ancillary rights and agreements. For example, in exchange for granting teams more annual revenue, NASCAR will likely want teams to agree to some form of a spending cap and could seek additional digital and content rights from teams or time commitments from drivers for marketing purposes. Teams have also offered to approach sponsorship in a new, more unified way, versus the cutthroat, dog-eat-dog world of NASCAR team sponsorship that currently exists.
But for all the technical negotiating going on between the team presidents and NASCAR executives, some feel that the deal ultimately is going to get made between Jim France and NASCAR's old-guard owners such as Hendrick, Penske and Gibbs. That's why France and France Kennedy's combined attendance at the team owner council meeting this month was seen as an important indicator.
The revenue split is only one of two negotiations NASCAR is facing this year but it could be the harder of the two, because when it comes to negotiating the deal with media companies, NASCAR and its advisers say they like their hand. The sport has continued to hold its own in a crowded sports media landscape, finishing the 2022 Cup Series season up 4% in viewership from 2021 to an average of 3.04 million.
Led by NASCAR's Phelps, there has been a new sense of experimentation in the sport, with its first stadium race, held last year at the L.A. Coliseum, and finalized plans for its first street circuit race, set for this summer in Chicago. Moreover, to show it isn't abandoning its past, NASCAR will take its All-Star Race back to North Carolina's historic North Wilkesboro Speedway this year as part of its 75th anniversary.
"We are extremely bullish on NASCAR," said Alan Gold, partner and head of sports media at Evolution Media Capital. "Their audience is a massive, passionate fan base that consistently tunes in week after week. With viewership up year-over-year, and NASCAR's continued innovation both on and off the track, there is tremendous momentum heading into their rights discussions."
Lange summed up how important it is that NASCAR and the teams eventually come to terms.
"They depend on each other, and with this deal, they both have much to gain — and just as much to lose — depending on how well they work together."
New Apps Aim to Douse the Social Media Dumpster Fire – Scientific American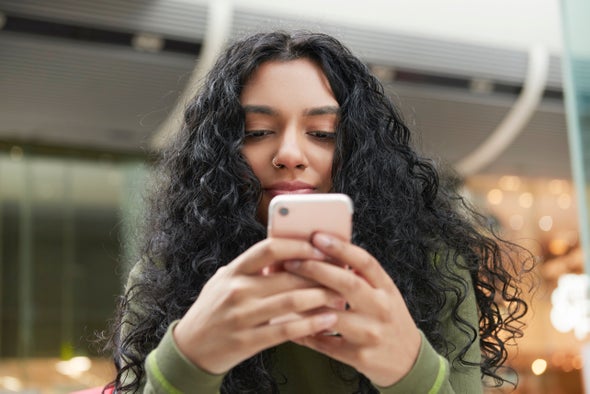 <div class="article-block article-text" data-behavior="newsletter_promo dfp_article_rendering" data-dfp-adword="Advertisement" data-newsletterpromo_article-text="
Sign up for Scientific American's free newsletters.
" data-newsletterpromo_article-image="https://static.scientificamerican.com/sciam/cache/file/4641809D-B8F1-41A3-9E5A87C21ADB2FD8_source.png" data-newsletterpromo_article-button-text="Sign Up" data-newsletterpromo_article-button-link="https://www.scientificamerican.com/page/newsletter-sign-up/?origincode=2018_sciam_ArticlePromo_NewsletterSignUp" name="articleBody" itemprop="articleBody">
After Elon Musk's recent acquisition of Twitter, many habitual tweeters announced their intentions of switching to other social platforms. Some blamed their defection on fears of an increase in hate speech and misinformation on the site. But even before the takeover, social media platforms such as Twitter already had a major problem that was driving users away: they make people miserable.
So some companies are developing new social apps that aim to foster a positive online environment—and they have gained a significant number of users. But despite their good intentions, these new platforms may be interpreted simply as marshmallows toasting over the metaphorical "dumpster fires" of social media: They can make the experience taste a little sweeter, but without a shift in people's behavior, these alternatives might just melt into the unavoidable flames.
On most social platforms, users can browse through a seemingly endless series of posts, which are ordered by algorithms. The software prioritizes content that will keep people scrolling, so it promotes posts that draw "engagement" in the form of likes, shares or comments. This gives an edge to divisive or outrageous content that grabs attention, whether or not that attention is negative. As a result, many people feel compelled to keep scrolling through their feed, even as it serves up posts that inspire disgust, fatigue and depression. But giving up a platform altogether can cut people off from their friends and even induce anxiety. In an attempt to foster a more positive online atmosphere, apps such as Facebook and Twitter continually adjust their moderation policies, but this has not entirely eliminated misinformation or hateful content. That's because the very format of these platforms—an algorithm-driven news feed that rewards posters for stirring up negative emotions—incentivizes these types of posts.
Now there are other options. Last year two social apps that eschew this format rose to popularity. These apps, called Gas and BeReal, both eliminate certain elements of other social media platforms: algorithms that spotlight controversial content and an endless feed that encourages people to spend too much time on the app. Gas rewards only positive content, while BeReal sets strict limits on how often users can post. And that's not the only way they aim to improve the digital experience.
Gas, named after "gassing up," a slang term for complimenting someone, tries to cut down on toxic social media discourse by amplifying positivity. App users earn digital rewards by voting for the best compliments about their friends in anonymous polls. As stated on its website, Gas's developers Nikita Bier, Isaiah Turner and Dave Schatz "wanted to create a place that makes us feel better about ourselves." The app also emphasizes privacy: it doesn't allow direct messaging—a common channel for bullying and harassment—and the polls are populated with automatically generated compliments and voted on anonymously (although paid app subscribers can view select voters' initials). This blue-sky approach seems to be working. Though the app is only available in 12 states, and only on iPhones, Gas has already had more than five million downloads since its launch last August, at one point overtaking the popular social media platform TikTok as the number-one download from Apple's App Store. Amid Gas's popularity, in mid-January popular social and messaging platform Discord announced it had purchased the app.
Some people may gravitate toward Gas because they know that they will only see good things on it, according to David Bickham, a pediatric medicine instructor and research scientist at the Digital Wellness Lab at Boston Children's Hospital. He says a positive social experience comes from "moving toward [app] designs that increase the autonomy of the user, giving them more control over the type of content that they're exposed to." But some experts are wary that even apps like Gas, which seem to have good intentions for users, can still create sustained negative impacts. For instance, education writer Alyson Klein pointed out in a recent Education Week article that Gas polls could be used as a popularity contest or even a sarcastic jab, such as by praising someone for a talent they clearly are bad at, leading to bullying and hurt feelings. Last year, social media and technology writer Neil Hughes wrote in Cybernews, "Conditioning our minds and behavior toward constant approval from online engagement or being mentioned in a Gas poll could arguably increase anxiety rather than remove it." Other critics don't feel right about using compliments as a type of digital currency, or "datafying" this positive practice, in the words of Mariek Vanden Abeele, a professor of digital culture at Ghent University in Belgium. "What is difficult for me is that you're commodifying the act of giving a compliment," she says. "As soon as you start datafying the behavior, you risk losing something." Gas initially responded to an inquiry from Scientific American but has not provided specific comment at press time.
Rewarding compliments is not the only way applications are trying to foster positivity. The new platform BeReal, for instance, emphasizes authenticity and time limits. It strives for an authentic experience by giving users one random two-minute window daily in which to post an unfiltered photograph. And only after a user has made their daily post can they see what others posted.
Bickham says this more authentic experience "is really important because it's sort of a requirement for the type of openness necessary for positive interactions." For adolescents still trying to find their identity, BeReal may offer a safe place to explore. "We have an idea that being authentic is like being your true self," Bickham says. Like Gas, this app's positive approach seems to be meeting with some success. Co-founded by Alexis Barreyat and Kévin Perreau in 2020, BeReal took off in popularity last September and gained about 50 million downloads globally in 2022.
BeReal is not without its own controversy, however. Its notifications can produce pressure to post every day. This pressure to participate in social media communication, which Vanden Abeele and others call "online vigilance," can easily cause anxiety in users. Experts have also expressed concerns that BeReal's alerts may come at inappropriate or intrusive times. Furthermore, the two-minute time limit adds more pressure to post, especially when users want to view what others have posted. Some may already be experiencing this kind of pressure: only 9 percent of Android phone users who downloaded BeReal opened the app last August, September and October. BeReal declined to comment on this story.
On their own, these apps are unlikely to completely solve many of the problems that plague social media as a whole. But people can still have a better online experience by changing the way they use any social platforms. Nearly all the experts interviewed for this article recommend less passive scrolling and more active connection. "When you think about apps that … lower our sense of well-being, it's often because the apps either add friction—think tech glitches, digital overload, or cyberbullying—or they pull us away from being our best selves, causing us to be more distracted, less rested, less focused or less connected to others," says Amy Blankson, CEO of the mental health and productivity consulting organization Digital Wellness Institute.
"Overall, positively and actively interacting with friends—by messaging them, sending them videos, etcetera—on social media may be better than just passively scrolling a central news feed, where you may feel jealous of influencers who appear to have everything," says Lisa Walsh, a social psychology and happiness researcher at the University of California, Los Angeles.
Although Hughes previously criticized some aspects of these positivity-focused apps, he does note that the rise in their popularity may represent a shift in attitudes toward social media—at least among younger users. "It feels like kids know that obsessing over somebody else's highlight reel is a waste of time and that nobody has a perfect life," he says. "As a result, they crave a more authentic experience and collaborate and lift others up rather than making it all about themselves." That's a mindset that might make all of us happier socially. Or, as Hughes puts it, "Maybe their parents could learn a thing or two from their kids."
Ashley Judd returning to therapy after media published photos – CTV News
Ashley Judd says she had to re-enroll herself in trauma therapy to cope with the recent media coverage of her mother's death.
Country musician Naomi Judd, a five-time Grammy winner, died by suicide in April last year after a long battle with anxiety and depression. She was 76.
In an interview with the Guardian newspaper published Monday, Judd said she thought she was done with Eye Movement Desensitizing and Reprocessing (EMDR) therapy — a type of psychotherapy used to target underlying trauma — until she was forced to revisit her trauma when media outlets published pictures of the scene of her mother's death and the contents of a suicide note.
"I re-enrolled myself … just to make sure that my healing was concretized and stout and was going to hold," the "Double Jeopardy" actress said.
Following Naomi Judd's death, her family unsuccessfully petitioned to seal reports and recordings made by police during the course of their investigation.
Last August, Judd — who discovered her mother after she suffered a self-inflicted gunshot wound — opened up about her family's experience in an essay for the New York Times, titled "Ashley Judd: The Right to Keep Private Pain Private."
"The trauma of discovering and then holding her laboring body haunts my nights," she wrote at the time. "As my family and I continue to mourn our loss, the rampant and cruel misinformation that has spread about her death, and about our relationships with her, stalks my days."
Judd is now lobbying for a change to Tennessee law to limit access to confidential records pertaining to non-criminal deaths, to prevent other families from going through the same trauma.
"The dark past, in God's hands, becomes our greatest asset," she said of her advocacy. "With it, we can avert misery and death for others."
However, Deborah Fisher, executive director of the Tennessee Coalition for Open Government, told the Times Free Press in December that the bill would further impinge on the public's right to have critical information related to law enforcement investigations "when police were investigating one of their own."
Despite this opposition, Judd told the Guardian she is hopeful the bill will pass when it is brought before the legislature for consideration.