Vancouver real estate: $2.5 million townhouse along Choklit Park, former home of Purdys, sells over asking price – The Georgia Straight
For its location and views, it's not suprising that this Vancouver townhouse beats a lot of single-family homes in price.
These also likely explain why the strata property at 1089 West 7th Avenue didn't stay long on the market.
As well, the property sold over its listing price, when a buyer picked it up for $2,505,000.
The Fairview Slopes townhouse is located along a storied and unique green space, Choklit Park.
The 0.07-hectare park is associated with the legacy of Purdys chocolates.
"This site was formerly the location of the Purdy's Chocolate factory, hence the name!", according to the online parkfinder from the City of Vancouver.
The park is "tucked into a steep slope", and comprised by a "series of steps and terraces with a beautiful collection of trees and shrubs".
"Although tiny, the park is expanded with its views to False Creek and downtown," the city notes.
The Vancouver Heritage Foundation recalls online that Charles Flavelle, owner of Purdys, said that the choklit spelling was suggested by one of the "hippie" carpenter crew that built the park.
"That's the way a kid would spell it," Flavelle was reportedly told.
The heritage association reproduced online the plaque recalling the history of the park:
Charles Flavelle of Purdy's Chocolates created Choklit Park in 1970 on the unused Spruce Street right-of-way at 7th Avenue, using a crew of six hired on an "Opportunities for Youth" grant. The chocolate factory at 1107 W. 7th needed an improved truck-loading facility and the children in the neighbourhood needed an adventure playground. The crew used the right-of-way and all the available space around the factory for the children's park. Purdy's made chocolates here from 1949 until 1982.
Purdys Chocolatier moved to Kingsway in East Vancouver, where it continues to make and sell chocolates.
Engels and Volkers Vancouver listed 1089 West 7th Avenue on November 24, 2020, for $2,298,000.
After six days on November 30, the townhouse sold for $2,505,000 or $207,000 over its original asking price.
The transaction was tracked by fisherly.com, an online real-estate information site.
The home features two bedrooms and three baths.
The listing describes it as an "architectural oasis that will capture those in search of privacy, beauty and incredible views".
The three-level concrete and brick townhouse includes three private decks, including one on the rooftop, which offer "panoramic city views".
"Large master retreat includes rare solarium, perfect art studio/office/shop + custom closets," the listing adds.
St. John's Real Estate: The Housing Market That is Topping the Charts – RE/MAX News
At the start of 2020, few would have anticipated that St. John's real estate would be one of the hottest Canadian housing markets by the end of the year. Twelve months later and the nation's east coast is witnessing exponential growth in its housing sector. Commercial development, population growth, and a rebounding economy are contributing to the area's booming real estate market. And this could be a main headline in Canadian real estate news for many years to come.
St. John's is one of Atlantic Canada's hottest cities, despite having one of the country's coldest winters! From impressive sales activity to record-breaking valuations, St. John's is becoming the envy of the nation for its eye-popping real estate data. But is this only temporary, or is it a long-term trend that will carry into 2021, and beyond?
For years, Atlantic Canada had been considered a buyer's market. Housing was cheap, the economy was struggling, and the region was experiencing a population exodus. Fast forward to the present, and St. John's and its neighbours are sitting comfortably in a seller's market. Here is what you can expect if your home-buying sights are set upon this historic Atlantic city:
St. John's Real Estate: The Housing Market That is Topping the Charts
According to the Newfoundland and Labrador Association of REALTORS®, residential activity in St. John's ballooned by 62.9 per cent year-over-year in December. This outpaced the 50-per-cent growth in the rest of Newfoundland and Labrador. Single-detached home transactions soared at a record 47.2 per cent from the same time a year ago.
What about prices?
St. John's overall benchmark price climbed by an annualized rate of 5.7 per cent in December to $268,200. But certain properties outperformed others: the benchmark price for single-family homes increased by 6.7 per cent year-over-year to $271,400, while the benchmark apartment price tumbled four per cent to $225,000.
With supply not increasing in line with demand, these prices could continue to climb heading into 2021. Active residential listings province-wide in December were down 21.1 per cent compared to December 2019, marking a five-year low inventory level for the month of December.
Months of inventory fell to 7.1 months in December, down from the 14 months of inventory recorded at the same time a year ago. The long-run average of months of inventory is 10.5 for this time of the year. This is an important metric the industry uses because it is the number of months it would take to sell current stocks at the present rate of activity.
Despite long-term bullishness, the RE/MAX outlook for St. John's residential real estate in 2021 is a drop of as much as three per cent to approximately $285,027 across all property types.
Is the St. John's Housing Market 'Vulnerable'?
The Canada Mortgage and Housing Corporation (CMHC) published its latest Housing Market Assessment (HMA) for the third quarter of 2020. The HMA examines the nation's biggest real estate markets' level of vulnerability, using four primary factors: overbuilding, overvaluation, overheating, and price acceleration.
Regina, Hamilton, Montreal, and Moncton topped the list of cities more vulnerable in the Canadian housing market. St. John's, meanwhile, joined the list of six markets that received overall low vulnerability scores (Edmonton, Calgary, Saskatoon, Winnipeg, and Quebec City were the others).
"Although the unprecedented income supports from governments provided temporary relief, the COVID-19 crisis negatively affected the level of permanent disposable income available to households," said Bob Dugan, CMHC's chief economist, in a news release. "Along with the weakening of other drivers of the housing market, overvaluation imbalances increased further or started to emerge in several markets in the third quarter of 2020."
Beyond Pent-Up Demand in St. John's
The term "pent-up demand" has become a fixture in conversations about the Canadian real estate market last year, to explain the monumental surge in housing activity. Due to the coronavirus pandemic, much of the spring and summer buying and selling had been delayed by a few months. But while it is believed that the pent-up demand has been exhausted, St. John's situation is beyond this market phenomenon.
Indeed, the east coast city's rejuvenation is potentially part of a long-term trend of economic revitalization, population growth, and a strong housing sector. The COVID-19 public health crisis could be the contributing factor to its long-term rejuvenation.
From historically low interest rates, to a change in how we work and the adoption of digital tools by real estate agents, Canadians have more options at their disposal to navigate the housing market during these unprecedented times. This is great news for Canada's former underdog housing markets like St. John's.
Avoid These Common Problems with Professional Window Installation
It may seem easy to hire any affordable contractor to install your new windows in your home, or to attempt the job yourself. The reality, however, is that even if your windows look good at first inspection, there are a number of devastating problems that can easily arise further down the road if you don't get a professional to do the job.
Proper Functioning of Your Windows
Whether you're doing a retrofit to match new windows into old frames or are starting from scratch with an entirely new build, an expert installation by a knowledgeable team is key to ensuring that your windows function as intended.
If your windows won't open and close properly, then it should be obvious that things are going poorly during the installation itself. Slight errors, however, can result in function problems that develop over time – the worse the error, the quicker the problem will develop. The best solution is to find a window company in Ontario that offers professional installation directly from in-house experts.
Condensation Buildup
Plain and simple, if you can't see through your windows then they aren't doing the job that they are designed to do. Foggy windows will also spoil the time and money that you put into giving your home a unique and elegant look.
While there is no avoiding a certain amount of condensation buildup at times when it is warranted – such as when the weather calls for rain or a high amount of humidity in the atmosphere – it should not be present all of the time. When you notice condensation developing between the panes of glass inside your windows, this is a sure sign of an improper installation.
Improper Caulking
When the caulking on your windows is poorly applied, it can give the entire appearance of your room a messy look. Unfortunately, the appearance of your windows is the least of your concerns if the job has been done badly. Caulking is not only added to give your windows a finished and sleek appearance, it serves the important purpose of keeping your windows sealed and water-resistant. Improper caulking can cause leaks and render your home susceptible to mold.
Drafty Windows
If you live in an area that experiences extremes in temperature through the year, it isn't difficult to detect cold air coming in near or around your windows. A poor installation can result in windows that are not doing the job of keeping heat inside and cold outside, which can result in a large increase to your power bill. Buy your windows from a company that you can trust to avoid having this expense sneak up on you later on.
You may think you're saving yourself some initial cost by going with an amateur to install windows on your home, but if that route results in one of these major issues then the expense will end up growing astronomically. In the worst-case scenario, you'll have to pay to have the entire job done over or, worse, an inexperienced contractor could even end up doing further damage to your home.
Real estate agent fined $1,000 and has licence suspended for one month – HalifaxToday.ca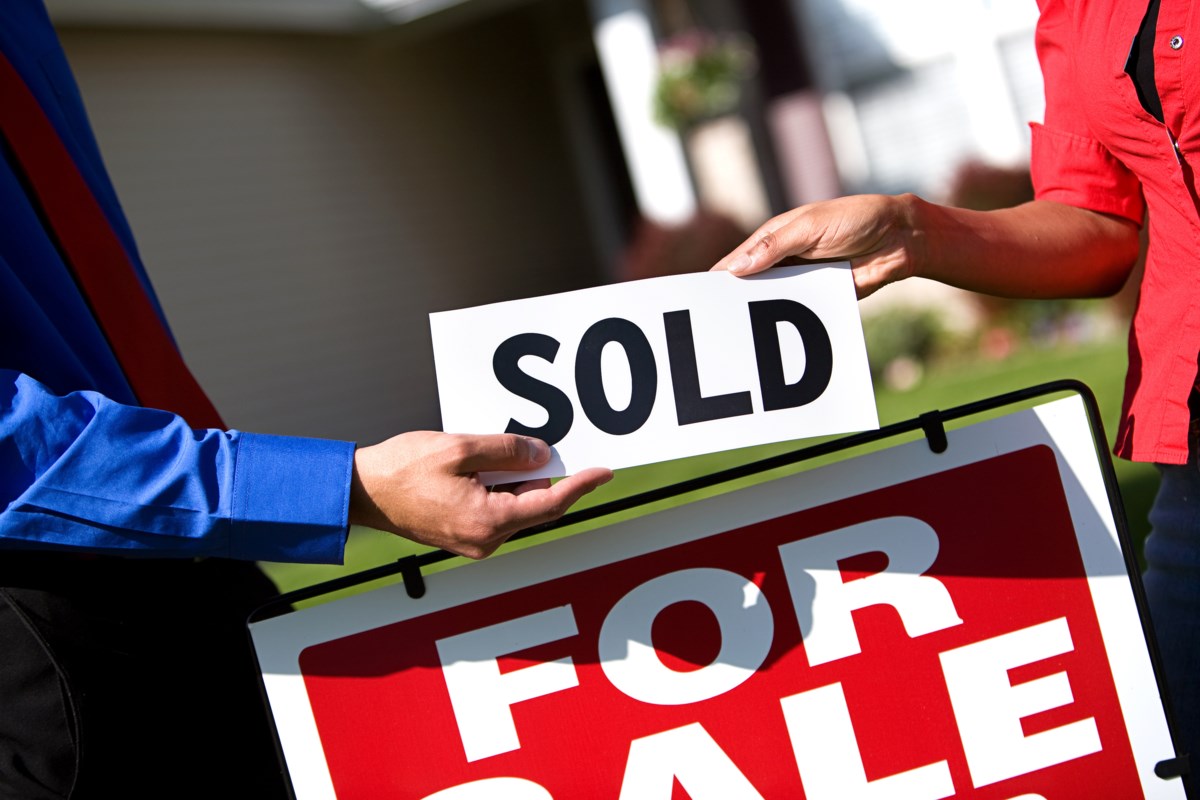 A Halifax-based real estate agent has had his licence suspended and is facing a fine for violating the Real Estate Trading Act and the province's COVID-19 restrictions.
A decision posted to the Nova Scotia Real Estate Commission's website on Monday morning says Adam Scott of HaliPad Real Estate Inc. is suspended through February 17th.
"The evidence supported Mr. Scott facilitated a viewing with a client knowing the client arrived from outside of Atlantic Canada the night before and had not completed the province's COVID-19 pandemic mandatory 14-day self-isolation," the commission said.
Scott's biography no longer appears on HaliPad's website.
In addition to his month-long suspension, Scott has been ordered to pay a $1,000 fine.