Vancouver real estate: $23-million Shaughnessy mansion sold as luxury home market bounces back in 2020 – The Georgia Straight
Last summer, a Vancouver mansion in the upper class neighbourhood of Shaughnessy sold for $23 million.
It is believed to be the most expensive property to sell in the city in 2020.
It is also the first home over $20 million to sell in more than two years, according to Adam Major, managing broker of Hollywell Properties.
The sale of 3738 Selkirk Street isn't the only significant episode when it comes to luxury homes in 2020.
Major noted that the market for ultra-expensive houses looks to be on the uptick this year.
"There have been 16 sales over $10 million in the last five months so the luxury market appears to be bouncing back," Major informed the Straight.
So far this year, Major said 19 homes over the said price have changed ownership.
Holywell Properties tracks real estate listings and sales through its online platform Zealty.ca.
Major also looked at the market for super expensive homes in Metro Vancouver and Fraser Valley for over nearly a decade starting in 2011.
According to Major, the market peaked in 2016.
Major recalled that in that year, 57 homes priced over $10 million were sold.
In 2011, Major recalled that 14 homes over $10 million were purchased.
The year 2019 recorded the lowest with only eight sales, he noted.
"The uptick is partly because we are coming off a very low number," Major said, referring to 2020 sales of luxury homes.
Here's the breakdown of other years based on Major's tracking: 2012, 14 sales; 2013, 16 sales; 2014, 18; 2015, 33; 2017, 46; and 2018, 25 sales.
Major also said that Whistler so far in 2020 saw its third and fourth most expensive residential property sales ever in the resort town.
A lakefront home at 3102 St. Anton Way sold for $16,600,000. The French inspired residence was listed for $16,888,000.
A ski-in, ski-out home at 2929 Kadenwood Drive sold for $11,250,000. The asking price was $11,900,000.
Major also went back to 2018 when two luxury homes sold in Vancouver for over $20 million.
One was a 12,619-square-foot home at 3490 Pine Crescent in the Shaughnessy neighbourhold. It was sold for $26 million.
The second was a 10,595-square-foot at 2106 Southwest Marine Drive. It sold for $23 million.
Based on tracking by Holywell Properties' Zealty.ca site, RE/MAX Crest Realty listed the luxury home at 3728 Selkirk Street on August 7, 2020.
The listing price was $23,985,000.
A buyer represented by Nu Stream Realty Inc. got a $985,000 discount, and bought the property for $23 million.
The listing described the mansion as one that offers "elegance with absolute privacy".
"This bespoke and gated residence was built for the current owners in 2000 and sits on a 33,000 sf lot with 163 feet of frontage on this lovely and extremely quiet street," the listing noted.
The home features four bedrooms and eight baths.
The residence boasts of a private tennis court, indoor pool, spa, five fireplaces, a conservatory, painting studio, playroom with virtual golf, and a wine room.
"Multiple terraces to enjoy the abundance of light and sunshine, and not a single neighbour to be seen over the groomed, mature hedges," the listing noted.
B.C. Assessment placed the 2020 value of 3738 Selkirk Street as of July 1, 2019, at $18,226,000.
This means that its purchase price of $23 million topped its assessed value by 26 percent, Major noted.
Real Estate Tech Company Localize Raises $25M To Improve House Hunting – NoCamels – Israeli Innovation News
Israeli-founded real estate tech company Localize raised a $25 million Series C financing round led by Pitango Growth, with additional participation from Mizrahi-Tefahot and existing investors, the firm announced on Wednesday. The investment brings Localize's total funding to date to $70 million.
Founded in 2012, Localize built a real estate market platform for buyers and agents powered by an AI-based insight engine that analyzes billions of data points on properties and neighborhoods. This creates "hundreds of selectable attributes, including proximity to popular stores – for example, Trader Joe's, future construction, high ceilings, building violations, complaints and pests, and a proprietary natural light insight," the company explains.
Homebuyers can easily tailor their searches with these attributes through a homebuying advisor called Hunter, the company's hybrid human-AI concierge service. The company's main mission is to make homebuying easier, more tailored, and more effective. It currently operates solely across New York, where the company has been based since 2018.
"The homebuying process is complex and the real estate industry as a whole has been slow to embrace technological change to address these issues. Most of the data available in the market today is too fragmented for buyers to effectively use," said Omer Granot, President and COO of Localize, in a company statement. "We have developed products that are shifting the paradigm to empower prospective buyers and brokers to really fill in those information gaps and receive the assistance they need throughout the entire process, making us a partner from their initial search to receiving keys in hand for their new home."
Localize is led by founder and CEO Asaf Rubin, previously with Taboola, Granot, who previously served as New York general manager and global VP of Growth for the Israeli-founded ride-sharing giant Via, and Ilan Fraiman who serves as CTO.
The company said in a statement that the newly raised funds will be directed toward further development of Localize's existing services, R&D, sales and marketing operations, and the creation of complementary services to support the Localize ecosystem.
As part of the agreement, Chemi Peres, managing partner and co-founder of Pitango, will join Localize's board of directors.
"Buying a home is one of the most important financial and life decisions many people make," said Peres. "Localize enables people to find and buy the house of their dreams in a short time, using the advanced AI tools it developed. The ability to use tools that automate and digitalize this process, combined with insights that are produced using algorithms which run on massive amounts of data, makes the results quick, accurate, and fully fitted to the client's needs."
Real estate agents can learn benefits of living shorelines | Coastal Review – Coastal Review Online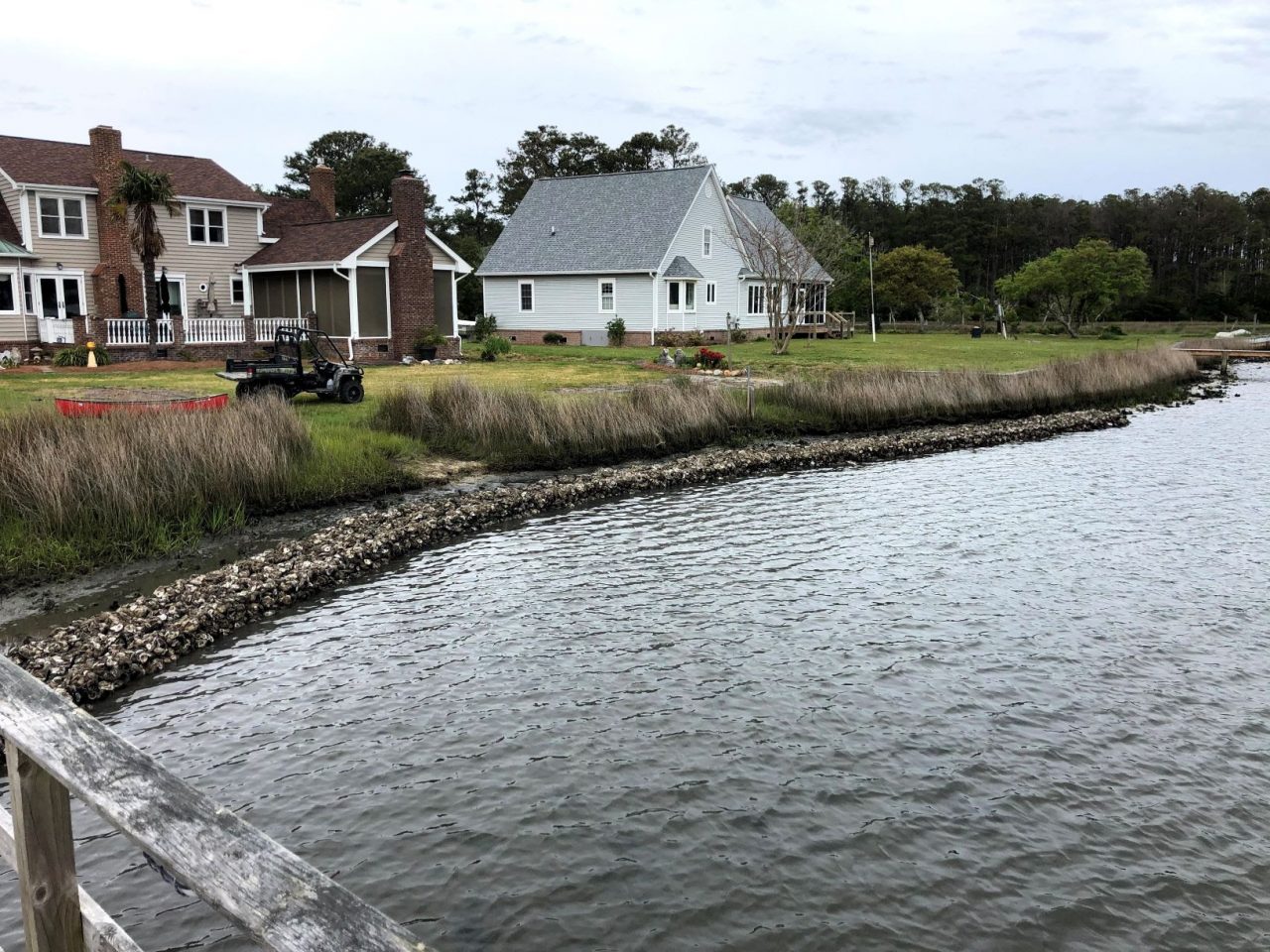 Real estate professionals are encouraged to join next month a workshop on the benefits of living shorelines for waterfront properties.
The free, online workshop is from 9 a.m. to 1 p.m. Sept. 2 via Webex. Organizers ask attendees join 15 minutes early to confirm their real estate license number. Registration before the event is required. The agenda is online.
Organizers plan to share the benefits and limitations of using living shorelines for erosion control, different shoreline stabilization techniques, including living shorelines, living shoreline permitting process; using marsh plants and oyster shell to prevent erosion; and living shoreline projects in North Carolina.
Real estate professionals will receive four elective continuing education credits from the North Carolina Real Estate Commission.
Prior to the workshop, organizers ask attendees review the Virtual Workshop Best Practices.
The workshop is being presented by the state Department of Environmental Quality, North Carolina Coastal Federation and North Carolina Sea grant.
Tight real estate inventory and lower sales in the capital region in July – Times Colonist
A shrinking number of properties for sale in Greater Victoria is translating into fewer sales, despite strong demand.
"The real estate story right now continues to be inventory," David Langlois, president of the Victoria Real Estate Board, said Tuesday as July sales statistics were released.
At the end of July, there were just 1,270 listings — down by 52.1 per cent from the 2,653 properties on the market at the same time a year ago.
Inventory dropped by 7.6 per cent, or 1,375 listings, last month from the previous month.
"The market is driven by inventory and fewer home listings lead to fewer home sales," Langlois said. "In that context, these numbers do not reflect a downturn in our market but reveal sales falling due to this continued trend of low inventory."
A total of 835 properties sold last month, down by 14.7 per cent from the 979 sales in July 2020, the board's report said.
Elton Ash, regional executive vice-president for RE/MAX western Canada, said the real estate market is returning to normal patterns, as sale are typically lower in July and August after a stronger spring.
He predicts inventories will rise in the capital region because that's what happening in major markets across the country. "We are seeing inventory levels starting to increase. I'm confident we will see it higher in Victoria as well."
Prices in the capital region have remained strong so far this year.
The benchmark price for a single-family home in the core was $1.082 million in July, up by 1.7 per cent from June.
A year ago, that benchmark was at $909,900.
Benchmark refers to the value of a home in a particular area over time, a method the real estate industry says more accurately reflects the market than average prices.
In May, the benchmark price for a single-family house in the core topped $1 million for the first time, although the average price had surpassed $1 million previously. The core consists of Victoria, Esquimalt, Oak Bay, Saanich and View Royal.
For many people, a single-family house in the core area is financially out of reach, a factor driving condominium construction and sales. Condos are typically less costly than a single-family house.
The benchmark value for a condominium in the core in July was $535,100, an 8.1 per cent increase from $494,900 in July 2020, the board said.
Langlois said it's important for the long-term health of the housing market that the region maintains a "strong focus" on developing new homes to meet growing demand.
For the Vancouver Island Real Estate Board, north of the Malahat, where inventory is also tight, 450 single-family homes were sold, down 15 per cent from 531 in June. In the condo apartment category, sales dropped by seven per cent from June. However, row/townhouse sales rose by 29 per cent from the previous month.
cjwilson@timescolonist.com