Village Gallery in Lumby showing the public pieces of art residents had in their homes – Vernon News – Castanet.net
Photo: Contributed
Robin Ledrew is amazed by the variety of art people are discovering in their homes.
And that art will be on display at the Village Gallery in Lumby through the end of the month.
"The idea was to bring out people's collections of art, to try to promote the people who have collected art and to show it to the world," said Ledrew who is with the Monahsee Arts Council.
Ledrew said the art could have been in the family for generations, or have been sitting in a trunk for years and has been "handed down, or gifted of collected by people in various ways and they can share it now with the public.
"They are precious to each person and now they get to be shared. We have a couple of prints, for example, that are over 100 years old. They are just beautiful. They are old English paintings."
Ledrew said she had no idea the quality and volume of art people had in their homes.
"Each story from each patron is as important as the art itself," she said. "I don't know of any other gallery that had done this. It shows that collecting art, saving art, treasuring art is a valuable act in itself."
The gallery, 975 Vernon St., is open from 10 a.m. to 4 p.m. daily except for Sundays.
Indigenous art installation brightens city roadway – Turtle Island News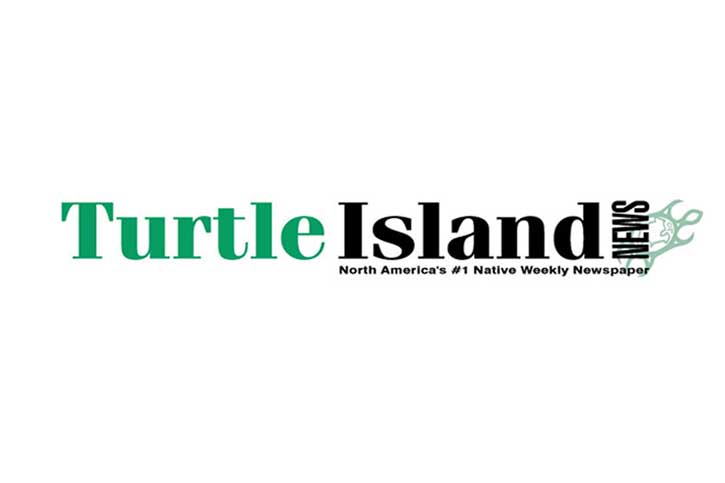 By Ryan Clarke
Local Journalism Initiative Reporter
The City of Lethbridge has unveiled new art pieces along Great Bear Boulevard that reflect Blackfoot culture.
The 600 metre stretch of road on the city's westside will host nine of Marjie Crop Eared Wolf's iinii (buffalo) sculptures, and a landscape of plants designed by her and other Kainai Elders.
Fire Hall No. 5 will showcase a mural by Hali Heavy Shield titled Iiyikitapiiyit, Be Brave, Fearless, along with a fire truck that is wrapped by Rudy Black Plume depicting Niitsitapii artwork.
With the Indigenous artwork proudly on display it will open more learning about the Blackfoot culture and the symbolism each art installation shows.
"There is something truly special, something more significant, that emerges when we examine and celebrate these pieces as a collection," said Jillian Bracken, community arts and culture manager for the City. "An ecosystem of representation, truth and respect that now lives in this new area of our community."
Language elements highlight some of the artwork.
"Indigenous placemaking is so important. I think it's art really healing and it brings people together," said Heavy Shield. "I chose to incorporate Blackfoot language into my art, because as an intergenerational Residential School survivor, I'm trying to learn my language and incorporating it in my art is important to help teach others too."
"The piece I did is not an individual piece onto itself, but a project where I reached out to my community to try to include us and represent us as a whole," said Crop Eared Wolf. "It is important for us as Blackfoot artists to continue to hold each other up and celebrate each other."
Firefighters at the fire hall were happy to show their support to the awareness these pieces represent.
"Today is a huge honour for us, especially to meet the artists that put this wonderful work on our fire hall, as well as the fire apparatus," said Gerrit Sinke, deputy chief of Lethbridge Fire.
"It is so significant to us, because so much of it speaks about the history of this great country and the wonderful people that come before us. Also, the amount of thought that they put into the artwork and to blend it together with the work that we do as firefighter paramedics. It speaks to the bravery and timelessness of this profession."
The installations create an ecosystem of Blackfoot cultural representation with the goal of reflecting the diversity in Lethbridge's community, while demonstrating how public space can be a forum for expression and inclusion.
"It is a learning opportunity and an education opportunity for the city," said Crop Eared Wolf. "These are avenues for education, to learn more about ourselves, our language, our culture, and our ties to this space."
Ryan Clarke is a Local Journalism Initiative Reporter who works out of the
LETHBRIDGE HERALD. The LJI program is federally funded. Turtle Island News does not receive LJI funding.
Add Your Voice
Is there more to this story? We'd like to hear from you about this or any other stories you think we should know about. Contribute your voice on our contribute page.
Art Exhibit Features Purr-fect Portraits of Nicolas Cage with Cats – EverythingGP
All About CatCon
Pasadena, California's most claw-some event welcomes individuals passionate about pop culture and the feline purr-suasion to saunter over to the Convention Center to mews at "Uncaged: The Unbearable Weight of Genius Cat Art," honoring the Academy Award winner and fellow cat enthusiast.
Titled after Cage's film "The Unbearable Weight of Massive Talent," in which his character uses his acting roles to save his family, the exhibit will feature paw-traits of everyone's favorite movie and meme star posed with a variety of–you guessed it–cats.
The Cat Dad
While the acclaimed actor is best known for movies like National Treasure, Fast Times at Ridgemont High, and Con Air (depending on your age), he's also a known cat dad to Merlin, who he refers to as his best friend.
The exhibit is presented by Cat Art Show, whose founder (and exhibit curator) Susan Michael deemed a "dream subject," explaining "He's cult, he's camp, and he DGAF"–just like a cat.
Interested in owning one of these mouse-terpieces? Cat Art Show will be selling the original artwork this weekend, Oct. 1 and 2, on its website, with ten percent of proceeds donated to cat-related charities.
This isn't the first time artists have given cat burglars something worth breaking and entering for.
Cats of the Past
Hiss-tory has been littered with depictions of cats since the 17th century when oil paintings of sneaky kitties snagging snacks off tables were fairly commonplace.
The iconic paintings were recently dragged into mainstream interest by Molly Hodgdon's Twitter account, Cats of Yore.
One of my favorite sub-genres of art is Cats Stealing Food in Still Life Paintings. It's so wonderfully disrespectful. So here is a thread celebrating the need for snacks triumphing over art. First, Still Life with Cat. Alexandre-Francois Desportes, 1705. https://t.co/pvPWJOYuZj pic.twitter.com/dGtRqaB62V

— Cats of Yore (@CatsOfYore) September 14, 2022
Molly's account went viral with a single tweet showcasing a painting of a cat swiping an oyster off a well-set dining table, joined by the caption reading "one of my favorite sub-genres of art is Cats Stealing Food in Still Life Paintings." She followed up with eight additional 17th and 18th-century paintings showing variations of cats stealing tasty treats like sausages, fish, and pheasants.
The paintings are a cat-egorically purr-fect example of how far back feline's genuinely haven't cared about human reactions.
---
By Meghan Yani, contributor for Ripleys.com
EXPLORE THE ODD IN PERSON!
Discover hundreds of strange and unusual artifacts and get hands-on with unbelievable interactives when you visit a Ripley's Odditorium!
Source: Art Exhibit Features Purr-fect Portraits of Nicolas Cage with Cats
Art lovers rejoice, the Moostletoe Tour returns after three-year hiatus – Moose Jaw Today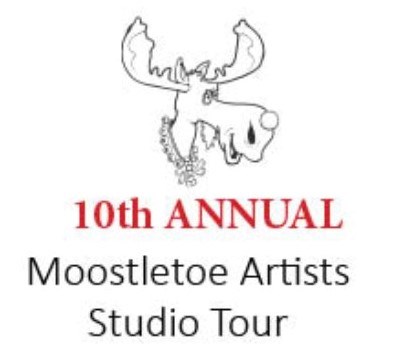 Start preparing those Christmas lists because The Moostletoe Artists Studio Tour returns after a three-year hiatus, with this year also its 10th anniversary.
The event occurs Saturday, Oct. 15, from 10 a.m. to 5 p.m. This self-guided tour features artists opening their studios and galleries — sometimes in their homes — for the public to visit. People can enjoy fine art of various materials, view their favourite artists' studios, and start their Christmas shopping early.
The event is free and is for all ages.
A map can be found on the group's Facebook page or at the Yvette Moore Gallery on Fairford Street. Pick up a tour passport at your first stop, receive a stamp at each location and leave your card at the last studio visited for a chance to win a $250 gift basket filled with homemade fine art from all the tour artists.
A list of artists can be found at the end of this article.
Laura Hamilton, one of the artists and event co-ordinator, explained that she attempted to organize a tour last fall, but many group members didn't want to proceed because COVID-19 was still happening and pandemic restrictions were still in place.
So, the Moostletoe Tour didn't happen, but she held a summer show this year to see what response she could receive. Some people wore masks, others didn't, but many people came to view her paintings.
"I kept hearing from people, 'Oh, it's so nice to do this again. It's so nice to get out,'" Hamilton said. "So when I approached the group this fall, I said I feel like people are craving just being able to get out in public and engage with others.
"Seems like we've been cooped up for the last two-and-a-half (to) three years. So it's nice to get back to it. And then everyone was excited."
Organizing the 2022 tour was extra work for Hamilton since three artists retired during the pandemic or moved on to other endeavours, which meant she had to find new people.
Hamilton immediately thought of Jess Zoerb and Erin Zimmerman since she had worked with the former on a previous show. Meanwhile, she knew two women from The River Street Potters and thought this group could replace Parsons Dietrich Pottery.
Having eight groups instead of nine this year still works, Hamilton continued. Several people told her they didn't want to make too many stops since they wanted to see all the sites in one day.
"It's good to do something new. It keeps it fresh," Hamilton added.
Hamilton — who joined the Moostletoe Tour in its fourth year — thought it was great that the event is celebrating its 10th anniversary this year but believes the celebration would be bigger if not for the pandemic. Yet, the group is finding its footing again, while she believes the event will run smoothly.
Hamilton wants to see people of all ages attend, even teenagers. She has a soft spot for them because she used to teach and wants them more involved in the community's arts scene. She noted that during her summer show, she found it fascinating that fathers brought their children to view her art.
"If you hold something, lots of people will come," she added.
2022 Moostletoe Tour artists
The Laura Hamilton Art studio is at 128 Blue Sage Drive. She paints nostalgic and whimsical oil paintings, while her signature collection includes limited edition reproductions, pillows, bags, notebooks, cards and the ever-popular calendars.
Bill and Laurette Keen of W.C. Keen Metal Artist are at 127 Calypso Drive. He has designed unique handmade metal sculptures for 40 years, while she provides the finishing touches of each piece.
Beth Barrett of One Sweet Dream Pottery is at 1211 Fifth Avenue Northwest. She creates functional stoneware that is dishwasher and microwave safe.
Artists Jess Zoerb and Erin Zimmerman are at The Art House on 720 Second Avenue Northeast. Attendees should park on Caribou Street or Athabasca Street that day because of area construction.
The Moose Jaw Museum and Art Gallery gift shop features basket weaver Beth Crabb and indigenous artist/beader Jazenta Saultier.
Artist Jude Radwanski of Firefly Art Jewellery is in the Hammond Building. Each piece of her wearable jewelry is hand-sculpted using polymer clay and accented in silver or gold. Her pieces are influenced by ancient artifacts, natural elements and age-old patinas.
The Yvette Moore Gallery features the exclusive art collection of artist Yvette Moore. It carries an extensive collection of handcrafted pottery and jewelry in Saskatchewan.
The River Street Potters are located downstairs at 337 River Street West. The group comprises Melanie McFarlane, Shannan Taylor, Faithe Sovdi and Dianne Newman.