Vox Media Is Raising $100 Million From Penske Media
The deal is the latest in a series of acquisitions and investments made by Penske Media, the owner of a swath of entertainment and trade publications including Rolling Stone and Variety.
Vox Media, owner of publications including New York Magazine and tech site The Verge, is raising $100 million from Penske Media, the owner of a swath of entertainment and trade publications including Rolling Stone and Variety, according to several people with knowledge of the deal.
As a result of the investment, Penske Media will own about 20 percent of Vox Media, making it the largest shareholder of the company, according to one of the people with knowledge of the terms.
The terms represent a significant discount compared with Vox Media's last funding round, in 2015, when NBCUniversal invested $200 million in the company at a valuation of about $1 billion. NBCUniversal's investment in Vox Media came during a boom for digital publishing, when companies like BuzzFeed, Vice Media and HuffPost were raising money at sky-high valuations.
In recent years, valuations for digital media companies have plunged as platforms like Google, Meta and Amazon have taken an ever-larger share of the digital-media market.
In a note to employees, Vox Media's chief executive, Jim Bankoff, said that the two companies would continue to operate separately, "with editorial and business independence," adding that the companies would partner where it was beneficial.
The investment, Mr. Bankoff said in his note, "fortifies our ambitions to grow sustainably and pursue opportunities that align with our goals, especially during this time of economic uncertainty." Jay Penske, the chief executive and co-founder of Penske Media, said in an announcement that he had long admired Vox Media's "world-class" journalists.
Thanks for reading The Times.
"The Penske Media and Vox Media alliance will further cement both companies as leaders in modern media and take advantage of new opportunities at scale," Mr. Penske said.
Vox Media owns an array of digital tech, sports and lifestyle publications, including Recode, SB Nation, Eater and Vulture. The company has struck stock deals to acquire other digital media properties in recent years, buying Group Nine Media, a holding company that owned The Dodo animal site; Thrillist, a site for food and travel enthusiasts; and NowThis, a social-first news company.
Like other media companies, Vox Media has been hurt by the recent downturn in the advertising market. Mr. Bankoff announced last month that the company was laying off about 7 percent of its staff, citing the possibility of a "prolonged downturn."
In addition to raising funds, Vox Media has met with other media companies to discuss potential acquisitions or sales of some of its media properties, according to two other people familiar with the matter. In recent years, the company has sought to reduce its reliance on advertising by developing new lines of revenue including digital subscriptions, and e-commerce.
Vox Media could use the money to make acquisitions to expand its business, one of the people with knowledge of the deal said, adding that the company doesn't plan to raise additional money.
The Vox Media deal is the latest in a series of acquisitions and investments made by Penske Media. Last month, a subsidiary of the company, Penske Media Eldridge, announced a deal to acquire Dick Clark Productions, the live entertainment production company behind "Dick Clark's Rockin' Eve."
Much of Penske Media's revenue comes from live events, including LA3C, a Los Angeles-based festival celebrating music, art and food. The company is also an owner of South by Southwest, a festival known for previewing emerging tech companies.
Twitter source code partially leaked online, court filing says – Al Jazeera English
GitHub removed code shared without permission after request by social media giant, court filing says.
Twitter's source code has partially leaked online, according to a legal filing by the social media giant.
Twitter asked GitHub, an online software development platform, to remove the code after it was posted online without permission earlier this month, the legal document filed in the US state of California showed on Sunday.
GitHub complied with Twitter's request to remove the code after the social media company on March 24 issued a subpoena to identify a user known as "FreeSpeechEnthusiast", according to the filing with the US District Court of the Northern District of California. San Francisco-based Twitter noted in the filing that the postings infringe on the platform's intellectual property rights.
The filing was first reported by The New York Times.
The leak of the code is the latest hiccup at the social media giant since its purchase by Elon Musk, whose tenure has been marked by mass layoffs, outages, sweeping changes to content moderation and heated debate about the proper balance between free speech and online safety.
Musk, who bought Twitter for $44bn last October, said recently that Twitter would open the source code used to recommend tweets on March 31. Musk, who also runs Tesla and several other companies, said the platform's algorithm was overly complex and predicted people would find "many silly things" once the code was made public. It is not clear if the leaked source relates to the code used to recommend tweets.
"Providing code transparency will be incredibly embarrassing at first, but it should lead to rapid improvement in recommendation quality," he wrote on Twitter. "Most importantly, we hope to earn your trust."
Utah is first US state to limit teen social media access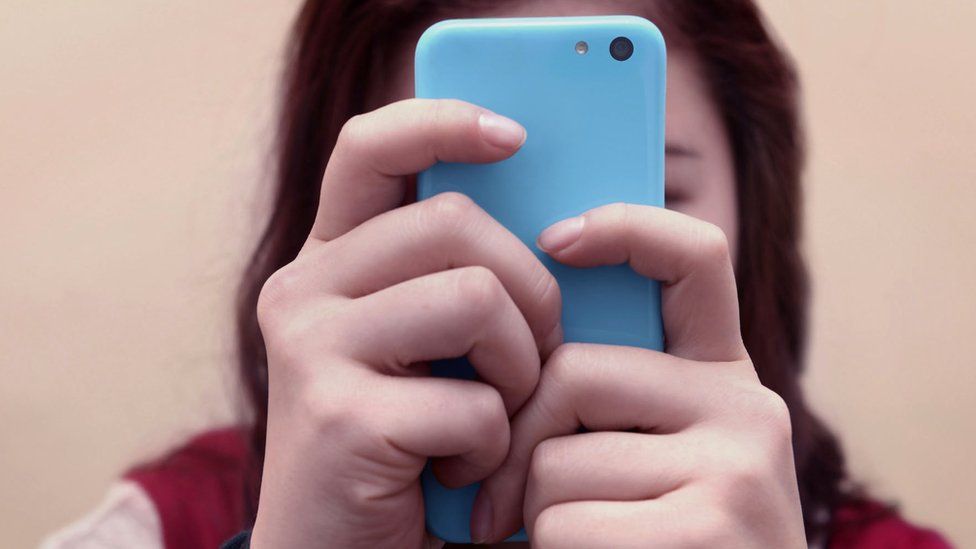 Utah has become the first US state to require social media firms get parental consent for children to use their apps and verify users are at least 18.
The governor said he signed the two sweeping measures to protect young people in the state.
The bills will give parents full access to their children's online accounts, including posts and private messages.
Under the measures enacted on Thursday, a parent or guardian's explicit consent will be needed before children can create accounts on apps such Instagram, Facebook and TikTok.
The bills also impose a social media curfew that blocks children's access between 22:30 and 06:30, unless adjusted by their parents.
Under the legislation, social media companies will no longer be able to collect a child's data or be targeted for advertising.
The two bills – which are also designed to make it easier to take legal action against social media companies – will take effect on March 1, 2024.
Governor Spencer Cox, a Republican, wrote on Twitter: "We're no longer willing to let social media companies continue to harm the mental health of our youth.
"As leaders, and parents, we have a responsibility to protect our young people."
Children's advocacy group Commons Sense Media welcomed the governor's move to curtail some of social media's most addictive features, calling it a "huge victory for kids and families in Utah".
"It adds momentum for other states to hold social media companies accountable to ensure kids across the country are protected online," said Jim Steyer, Common Sense Media's founder and CEO.
Similar regulations are being considered in four other Republican-led states – Arkansas, Texas, Ohio and Louisiana – and Democratic-led New Jersey.
But Common Sense Media and other advocacy groups warned some parts of the new legislation could put children at risk.
Ari Z Cohn, a free speech lawyer for TechFreedom, said the bill posed "significant free speech problems".
"There are so many children who might be in abusive households," he told the BBC, "who might be LGBT, who could be cut-off from social media entirely."
In response, Meta, Facebook's parent company, said it has robust tools to keep children safe.
A spokesperson told the BBC: "We've developed more than 30 tools to support teens and families, including tools that let parents and teens work together to limit the amount of time teens spend on Instagram, and age verification technology that helps teens have age-appropriate experiences."
There has been other US bipartisan support for social media legislation aimed at protecting children.
President Joe Biden's State of the Union address in February called for laws banning tech companies from collecting data on children.
Last year, California state lawmakers passed their own child data law. Among other measures, the California Age-Appropriate Design Code Act requires digital platforms to make the highest privacy features for under-18 users a default setting.
The passage of the Utah bills coincides with a bruising congressional hearing for TikTok CEO Shou Zi Chew.
The digital media rollup dream is dead for the moment — now it's all about core brand strength
BuzzFeed CEO Jonah Peretti stands in front of the Nasdaq market site in Times Square as the company goes public through a merger with a special-purpose acquisition company on December 06, 2021 in New York City.
Spencer Platt | Getty Images
When a marriage or an engagement fails, it's common for the participants to take time to work on themselves.
That's where the digital media industry finds itself today.
After years of focusing on consolidating to better compete with Google and Facebook for digital advertising dollars, many of the most well-known digital media companies have abandoned consolidation efforts to concentrate on differentiation.
"What you're finding is companies are trying to find a non-substitutable core," said Jonathan Miller, the CEO of Integrated Media, which specializes in digital media investments. "The era of trying to put these companies together is over, and I don't think it's coming back."
A 90% decline in BuzzFeed shares since the company went public in 2021, a failed sales process from Vice, the collapse of special purpose acquisition companies, and a choppy advertising market have made digital media executives rethink their companies' futures. For the moment, executives have decided that more concentrated investment is better than attempts to gain scale.
"Right now, everyone's trying to get through a tougher market by focusing on their strengths," BuzzFeed CEO Jonah Peretti said in an interview with CNBC. "We're in this period now where we should just focus on innovating for the future and building more efficient, stronger, better companies."
What's happening in the digital media space echoes trends from the biggest media companies, including Netflix, Disney and Warner Bros. Discovery. After losing nearly half their market values, or more, in 2022, those companies have emphasized what makes them different, whether it be distribution, brand or quality of programming, after years of global expansion and mega-mergers. Disney CEO Bob Iger said the word "brand" more than 25 times at a Morgan Stanley media conference this month.
"I think brands matter," Iger said. "The more choice people have, the more important brands become because of what they convey to consumers."
Making strategic decisions based on consumer demand rather than investor pressure is a pivot for the industry, said Bryan Goldberg, CEO of Bustle Digital Group, which has acquired and developed a number of brands and sites aimed at women, including Nylon, Scary Mommy, Romper and Elite Daily.
"Too many of the mergers were driven by investor needs as opposed to consumer needs," Goldberg said in an interview.
The rollup dream's rise and fall
From late 2018 to early 2022, the digital media industry had a shared goal. Pushed by venture capitalist and private equity investors who had made sizeable investments in the industry during the 2010s, companies such as BuzzFeed, Vice, Vox Media, Group Nine, and Bustle Digital Group, or BDG, were talking to each other, in various combinations, about merging to gain scale.
"If BuzzFeed and five of the other biggest companies were combined into a bigger digital media company, you would probably be able to get paid more money," Peretti told The New York Times in November 2018, kicking off a multiyear effort to consolidate.
The rationale was twofold. First, digital media companies needed more scale to compete with Facebook and Google for digital advertising dollars. Adding sites and brands under one corporate umbrella would boost overall eyeballs for advertisers. Cost-cutting from M&A synergies was an added benefit for investors.
Second, longtime shareholders wanted to exit their investments. Large legacy media companies such as Disney and Comcast's NBCUniversal invested hundreds of millions in digital media in the early and mid-2010s. Disney invested more than $400 million in Vice. NBCUniversal put a similar amount into BuzzFeed. By the end of the decade, after seeing the value of those investments fall, legacy media companies made it clear to digital media executives that they weren't interested in being acquirers.
With no strategic buyer available, merging with each other using publicly traded stock could give VC and PE shareholders a chance to cash out of investments that were well past the standard hold time of seven years. Digital media companies eyed special purpose acquisition companies — also known as SPACs or blank-check companies — as a way to go public quickly. The popularity of SPACs picked up steam in 2020 and peaked in 2021.
Deal flow accelerated. Vox acquired New York Magazine in September 2019. About a week later, Vice announced it had acquired Refinery29, a digital media company focused on younger women. BuzzFeed bought news aggregator and blog HuffPost in 2020 and then acquired digital publisher Complex Networks in 2021 as part of a SPAC transaction to go public. Vox and Group Nine agreed to a merger later that year.
BuzzFeed, generally thought by industry executives at the time to have the strongest balance sheet with the best growth narrative, successfully went public via SPAC in December 2021. Shares immediately tanked, falling 24% in their first week of trading. The coming weeks and months were even worse. BuzzFeed opened at $10 per share. The stock currently trades at about $1 — a 90% loss of value.
BuzzFeed's underwhelming performance coincided with the implosion of the SPAC market in early 2022 as interest rates rose. Other companies that planned to follow BuzzFeed shut down their efforts to go public completely. Vice tried and failed. Now it's trying for the second time in two years to find a buyer. BDG and Vox, meanwhile, abandoned considerations to go public. Vox instead sold a 20% stake in itself in February to Penske Media, which owns Rolling Stone and Variety.
The industry turns inward
Consolidation was always a flawed strategy because digital media could never become big enough to compete with Facebook and Google, said Integrated Media's Miller.
"You have to have sufficient amount of scale to matter, but that's not a winning formula by itself," Miller said.
Vice's deal for Refinery29 is a prime example of a deal motivated by scale that lacked consumer rationale, said BDG's Goldberg.
"The digital media rollup has proven successful only when assets are thoughtfully combined with an eye toward consumers," Goldberg said. "In what world did Vice and Refinery29 make sense in combination?"
Vice is engaged in sale talks with a number of buyers that fall outside the digital media landscape, CNBC previously reported. It's also considering selling itself in pieces if there's more interest in parts of the company, such as its TV production assets and its ad agency, Virtue.
Vice is a cautionary tale of what happens to a digital media company when its brand loses luster, Miller said. Valued at $5.7 billion in 2017, Vice is now considering selling itself for around $500 million, according to people familiar with the matter, who asked not to be named because the sale discussions are private.
A Vice spokesperson declined to comment.
"In the old days of media, with TV networks, if you were down, you could revive yourself with a hit," said Miller. "In the internet age, everything is so easily substitutable. If Vice goes down, the audience just moves on to something else."
Companies such as BuzzFeed, Vox and BDG are now trying to find an enduring relevancy amid a myriad of information and entertainment options. BuzzFeed has chosen to lean in to artificial intelligence, touting new AI-generated quizzes and other content that fuses the work of staff writers with AI databases.
BDG has chosen to primarily target female audiences across lifestyle categories.
Vox has focused on journalism and information across a number of different verticals. That's a strategy that hasn't really changed even as the market has turned against digital media, allowing Vox CEO Jim Bankoff the opportunity to continue to hunt for deals. Just don't expect the partners to be Vice, BDG or BuzzFeed.
"We want to be the leading modern media company with the strongest portfolio of brands that serve their audiences on modern platforms — websites, podcasts, streaming services — while building franchises through multiple revenue streams," Bankoff said. "There's no doubt M&A is part of our playbook, and we expect it will continue to be in the future."
Finding an exit
While executives may be making strategy decisions with a sharper eye toward the consumer, the problem of finding an exit for investors remains. Differentiation may open up the pool of potential buyers beyond the media industry. BuzzFeed's emphasis on artificial intelligence could attract interest from technology platforms, for instance.
It's also possible that there will be an eventual second wave of peer-to-peer mergers. While Integrated Media's Miller doesn't expect a future industry rollup, BuzzFeed's Peretti hasn't closed the door on the concept if market conditions improve. As executives invest in fewer ideas and verticals, the end result could be healthier companies that are more attractive merger partners, he said.
"If everyone invests in what they're best at, if you put them back together, you'd have that diversified digital media company with real scale," Peretti said. "That helps drive commerce for all parts of a unified company. I think it's still possible."
Disclosure: Comcast's NBCUniversal is the parent company of CNBC.