Watch the world's greatest spreadsheet sorcerers throw down in the World Cup of Microsoft Excel – PC Gamer
Move over, nerds: The geeks have arrived. This weekend is the esports tournament you didn't know about, but are going to love: The Financial Modeling World Cup. In the contest, competitors from around the world solve real-life financial case studies by building models in Microsoft Excel.
The Final Round of the world cup will take place today, December 11th, at 5:00 PM UTC (that's 12:00 PM ET, 9:00 AM PT, 4:00 AM AET). The grand prize is $10,000. You can watch previous rounds, like the regional qualifiers, on the Financial Modeling World Cup Youtube channel. It is also on ESPN3 in the United States, apparently.
Watching the matches is somewhere between watching esports, watching Jeopardy!, and watching someone take a math test. Once presented with a case study, the competitors have to hammer away at the problems and questions presented in it. As they do so, commentators from the broader Excel community provide running explanation and opinion on the match. Honestly, if you watch esports, it's kind of surreal.
The organization behind the FMWC is pretty elaborate, as befits a more serious and business-oriented professional group. There are yearly Seasons where open challenges can be solved to earn points for the season towards a yearly ranking. (There's a spreadsheet with the rankings.)
I've said in the past that in-depth, strategic simulations will never become esports. I'll now eat my words. This is a full-on simulation turned esport, using the logic and structures of programming and Excel—essentially an open-ended simulation engine—to create an intellectual contest that's both strategically and mathematically rich.
You can learn more about the Financial Modeling World Cup on their website, fmworldcup.com.
Thank you so very, very much for sharing this first, PCWorld.
Vergecast: Microsoft to acquire Activision, Google building a headset, and the 5G battle with airlines – The Verge
Every Friday, The Verge publishes our flagship podcast, The Vergecast, where we discuss the week in tech news with the reporters and editors covering the biggest stories.
The biggest news in tech this week was Microsoft acquiring game publisher Activision Blizzard for $68.7 billion. On today's Vergecast, Verge editor-in-chief Nilay Patel talks with games reporter Ash Parrish and senior reporter Alex Heath about the acquisition, the issues behind the culture at Activision Blizzard, and what this means for the gaming space in the future.
The crew also discusses Alex's scoop this week that Google is building an AR headset, internally codenamed Project Iris, that it hopes to ship in 2024.
Later in the show, Verge policy editor Russell Brandom joins to discuss the ongoing battle between the FAA, AT&T, Verizon, and airlines over activating 5G towers around airports, as well as the tech antitrust bills developing in Congress this week.
You can listen to the show here or in your preferred podcast player for the full discussion.
Further reading:
Photos of Samsung Galaxy A53 5G's components confirm four rear cameras, one selfie – GSMArena.com news – GSMArena.com
The Samsung Galaxy A53 5G will reuse the bump design of the A52 trio for the quad camera on its back. This was seen in speculative renders from last year, but now we have real-world confirmation as well from spy photos of A53 5G's frame and rear panel that were shared by 91Mobilies.
The panel appears black, though this could be prior to painting. Either way, black is one of the rumored color options for this model, alongside white, light blue and orange. This same color palette will be used for other Ax3 phones as well, including the Galaxy A13 and A33 5G.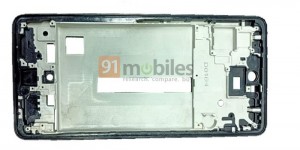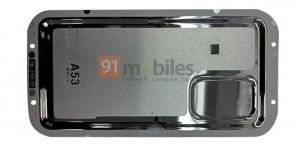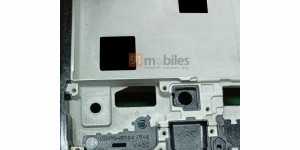 Samsung Galaxy A53 5G rear panel and mid-frame
As for the cameras, it will indeed have four modules, despite TENAA listing only three. The main camera is expected to have the same 64 MP resolution as the A52 models, but the ultra wide may be getting an upgrade to 32 MP (up from 12 MP).
We wouldn't put too much stock in the TENAA specs, though, they also listed two selfie cameras, and we haven't seen any evidence of that, not even in TENAA's own photos of the phone. And if you look at the photo of the phone's mid-frame, there is only one centered punch hole for a selfie camera.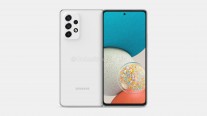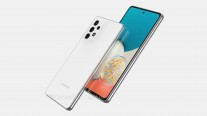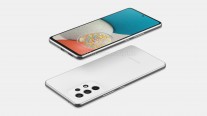 Samsung Galaxy A53 5G speculative renders (image credit)
The Samsung Galaxy A53 5G will use two different chipsets, one of which is expected to be the Exynos 1200. Note that there isn't going to be an A53 4G, the two different chips will both power 5G units. Other than that, they should share the same hardware.
The A53 is expected to be announced in the first quarter of this year, likely alongside other Ax3 models.
Xbox boss wants to revive old Activision Blizzard games – Rock Paper Shotgun
Of the many possibilities that Microsoft buying Activision Blizzard might enable, only one seems really clear: that Microsoft will put Actiblizz games on Game Pass. Beyond that, it's all mights and maybes. Here's another maybe: Microsoft Gaming CEO Phil Spencer says they're hoping to dig into Actiblizz's "franchises that I love from my childhood," raising the likes of Hexen and King's Quest. What better use for $69 billion than wallowing in nostalgia?