Weekly poll: are you getting a Galaxy S21, S21+, S21 Ultra or are you sitting this one out? – GSMArena.com news – GSMArena.com
Pre-orders for Samsung's Galaxy S21 trio went live this Friday. You can check this article for the prices of the three flagships in the US, Europe and India. Keep in mind that pre-orders get freebies and if you don't want a TWS headset and a smart tag, you can wait a bit after sales start for the prices to drop. Or maybe you're no going to buy an S21 at all, that's what we want to ask you today.
The Samsung Galaxy S21 Ultra 5G feels is definitely the one that got the most upgrades. It has an improved 108MP sensor, a longer 10x periscope and a 3x telephoto lens for mid-range zoom, plus Samsung enabled 4K 60fps recording on all cameras.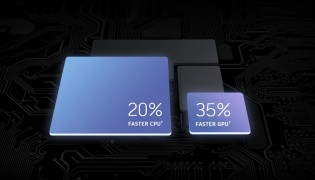 Advanced quad camera on the S21 Ultra • New chipsets promise faster CPU and GPU performance
Some will love the new S Pen support, others won't care – it's completely optional, anyway. But everyone will get a bright 6.8" display to enjoy with 1440p+ resolution and an adaptive 120Hz refresh rate (which can go down to 10Hz).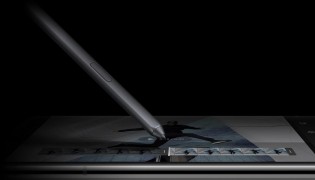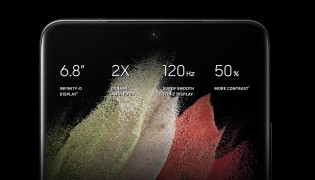 Galaxy S21 Ultra: S Pen support • Brighter 6.8″ 1440p+ display with 120 Hz adaptive refresh rate
There's no battery upgrade, it stays at 5,000 mAh capacity and even drops the 45W charging support. Samsung dropped the charger too as well as the microSD slot, which will probably irritate many.
The Samsung Galaxy S21 5G fared the worst of the three – its display is down to 1080p+ resolution, its back is made of "glasstic", which is mostly a fancy marketing terms for plastic, while the battery capacity remains the same. That said, we have a feeling that it will be more popular than the Plus.
For one, it's smaller – at 6.2" it's not exactly compact, but most flagships these days have at least 6.5" displays, some go to 6.7" and higher. And it's the cheapest of the three, those $100/€100 saved can make a big difference. Also, it's not like the Plus has better cameras or more storage.
Indeed, the larger Samsung Galaxy S21+ 5G has the same triple camera as the S21. The same as the S20, actually, though the new sensors and image processing may improve image quality over the 2020 generation. And this phone does get a battery upgrade, gaining 300 mAh for a total of 4,800 mAh.
You can have only 8GB of RAM and 128GB or 256GB storage on the S21 and S21+. The Ultra is better on both fronts as it starts with 12GB of RAM and the top configuration is 16/512GB.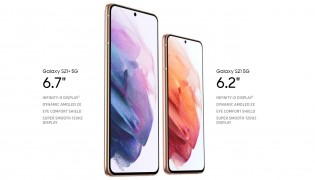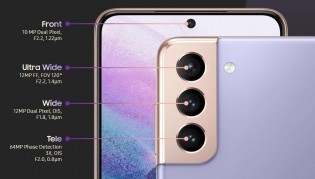 Galaxy S21 and S21+: different size • same cameras
As for chipsets, there are two versions of each model, one powered by the Snapdragon 888 and one by the Exynos 2100, divided geographically as usual. This year the two chips are pretty close, but we may see a difference in power efficiency and GPU performance.
We'll naturally review the phones in detail soon, including testing the chipsets, but until then we have only leaked benchmarks to look at. By the way, there are no 4G models this year, only 5G.
You can check out our coverage wrap-up for more details on the phones. We've also prepared Pros and Cons lists for the S21 trio and for the S21 vs. S20 models, which can serve as quick reminders about the best (and not that great) features. There's also a video that covers the key features.
The Huawei Mate X2 proves that Samsung was right about foldables all along – XDA Developers
This week, Huawei launched its third foldable phone, the Mate X2, and it appears to be an awe-inspiring piece of hardware, which is par for the course for Huawei. From the way the hinge folds completely flat, to the less noticeable crease, to the fact Huawei managed to cram a Periscope zoom lens into a folding device, these are all hardware accomplishments that one-ups the Samsung Galaxy Z Fold 2.
However, there's no getting around the elephant in the room: the Huawei Mate X2 is a backtrack in folding philosophy for Huawei.
There are only two directions to fold a single sheet of bendable glass: either inward, with the screen closing in on the user; or outward, with the display side bending backward away from the user. Huawei's first two foldables, the Mate X and Mate XS, took the outward-fold approach, while all three of Samsung's foldable devices to date fold the other way around.
As is the case whenever two philosophy emerges, each side had its supporters and detractors. In tech media, most writers/reviewers, including myself, preferred Samsung's inward-fold approach because the flexible screen is protected when folded.
But there were quite a few reviewers who preferred the outward-fold style, mainly because they didn't like that the inward-fold style required a second smaller screen on the outside.
With the Mate X2, Huawei has conceded that the inward-fold style is the superior way to fold. This normally wouldn't be an issue, in my opinion, were it not for the fact that Huawei's consumer boss Richard Yu had criticized the inward-fold approach during the Mobile World Congress 2019. I was in attendance at the press conference when he criticized the need for a second screen.
I have used both Huawei and Samsung's previous foldable phones extensively in the real world as my daily driver, and the experiences couldn't be more different. With the Huawei Mate XS, I never felt fully comfortable using it in the real world because the soft, plasticky, bendy screen was always exposed. I felt like I had to baby the device all the time. Whenever I put it down on a tabletop, I'd do so gently, so the screen wouldn't get scratched or dinged.
With the Galaxy Fold or the Galaxy Z Fold 2, I was able to use it with much more peace of mind because the most important/fragile/expensive part of the device is protected when it's not in use. I can shove a folded Galaxy Z Fold 2 into my bag pocket or just put it on a table without needing to go out of my way to be gentle.
That said, I really like what I see from the Huawei Mate X2. The outer (secondary) 6.4-inch screen has an aspect ratio of 21:9, which is still slightly narrow, but nowhere near as cramped as the Galaxy Z Fold 2's 25:9.
And as mentioned earlier, Huawei found a way to cram its best possible flagship camera system into the Mate X2, while Samsung compromised and used an inferior camera system for the Galaxy Z Fold 2 compared to what was available on the Galaxy Note 20 Ultra. The hinge is also less visible thanks to dual fold structure, similar to the hinge seen in Motorola's foldable Razr series.
Of course, the Mate X2 is only sold in China for now, and it won't be able to run Google's core services without some unofficial hack, so it'd be hard to use for most people outside of China even if they decide to import one.
But as a piece of foldable hardware, this may be the most impressive one yet — it's just so clearly a testament that Samsung had the right folding idea all along. The Android market flourishes with experiments, but recognizing what works better resets the room and drives innovation in a more focused direction. With the Mate X2 now folding in with top-notch hardware, we can expect to see Samsung take some more risks with its own foldables. Perhaps as a reaction, Samsung is now giving users a 100-day return policy to try out the Galaxy Z Fold 2, giving us a glimpse at what this focused competition can really do for consumers at the end of the day.
What do you think? Which approach do you figure is better for foldables?
EA cancels BioWare's Anthem revamp, servers will remain live – MobileSyrup
Electronic Arts (EA) has officially cancelled BioWare's planned overhaul of its Anthem multiplayer shooter.
In a blog post, Christian Dailey, executive producer at BioWare Austin, attributed the cancellation to COVID-19 related development hurdles and a desire to renew the team's focus on other projects.
"2020 was a year unlike any other however and while we continue to make progress against all our game projects at BioWare, working from home during the pandemic has had an impact on our productivity and not everything we had planned as a studio before COVID-19 can be accomplished without putting undue stress on our teams," wrote Dailey.
He noted that development had started on the overhaul — also known as 'Anthem Next' — in late 2019 and the team had been "doing brilliant work" on it.
"Game development is hard. Decisions like these are not easy," said Dailey. "Moving forward, we need to laser focus our efforts as a studio and strengthen the next Dragon Age, and Mass Effect titles while continuing to provide quality updates to Star Wars: The Old Republic."
Anthem was originally developed by the main BioWare team in Edmonton and released in February 2019. However, the game received negative reviews for an overall lack of content, light story, shallow endgame and more. After a number of updates shortly after launch, Anthem received minimal post-launch support until February 2020, when then-BioWare general manager Casey Hudson confirmed that a "substantial reinvention" had begun to improve the game.
This relaunch was taken on by BioWare Austin, the studio behind Star Wars: The Old Republic, due to its more extensive experience with multiplayer games than the historically single-player experience-focused Edmonton team.
Since then, BioWare Edmonton has shifted focus to brand-new Dragon Age and Mass Effect games, as well as a remaster collection of the original Mass Effect trilogy that's set to release in May.
Dailey says Anthem's servers will remain active so players can continue to access the game "as it exists today."
Source: EA
YouTube to roll out parent-approved accounts for tweens – FRANCE 24
Issued on: 24/02/2021 – 20:14Modified: 24/02/2021 – 20:12
San Francisco (AFP)
YouTube on Wednesday said it will roll out new accounts that let tweens or young teens explore the streaming video service within boundaries set by their parents.
An early version of the offering will be released in coming months, letting parents use Google accounts to provide children YouTube access that comes with content and feature constraints, according to kids and family product management director James Beser.
The move responds to concerns about violence and other inappropriate content which may be viewed by minors on the massive video-sharing platform.
"We've heard from parents and older children that tweens and teens have different needs, which weren't being fully met by our products," Beser said in a blog post.
"We are announcing a new choice for parents who have decided their tweens and teens are ready to explore YouTube with a supervised account."
An "explore" option for parental control settings will feature videos considered suitable for children ages 9 and older, such as tutorials, gaming videos, music clips, news and educational content.
A second setting will allow children to access videos deemed appropriate for people ages 13 and older, and include live streams.
A "most of YouTube" setting will open viewing to a gamut of content on the global video sharing platform except for content that is age-restricted or involving sensitive topics only appropriate for older audiences.
"We know that every parent has a different parenting style and that every child is unique and reaches different developmental stages at different times," Beser said.
The options are designed for parents who are ready to give their children a bit more freedom on YouTube, but with limits, according to Beser.
"We will use a mix of user input, machine learning and human review to determine which videos are included," Beser said.
"We know that our systems will make mistakes and will continue to evolve over time."
Google-owned YouTube started out as a video-sharing platform for people at least 13 years of age but added a YouTube Kids option in 2015 with parental controls on content.
The platform has worked to address concerns and complaints about content accessible to children as well as the types of ads paired with what they view.
© 2021 AFP