West Fine Art Show honours the legacy of Langley artist Peter Ewart – Aldergrove Star
The West Fine Art Show will present an array of work from local artists on March 6 to 8; portions of painting sales will go towards the Langley School District Foundation.
There will be 22 featured artists in attendance at Peter Ewart Middle School, 7755 202A St., with each one offering interpretations of western Canada lifestyles while engaging with the public.
Brian Croft, president of the West Fine Art Show society, said this specific show will feature a special exhibition to celebrate Ewart's artwork.
"I didn't know who he was until the school asked if we were going to do anything about him," Croft said. "I managed to get a hold of some of his art, his easel, and some brushes after talking with a close family friend."
Ewart, who passed away in 2001, was an internationally renowned artist whose work often focused on the Canadian landscape.
He lived and worked in Langley for many years and was instrumental is opening the Langley Community Music School.
Croft said that a friend described his artistry as if the man made only four brushes strokes to create a quality image like a horse.
He added that there are plans to set up Ewart's easel and put storyboards that fit between paintings to explain and explore his life.
"We're going to make it seem like he was right there," Croft said. "I did a lot of repairing and studied his life; I put a lot of myself into it too."
The portion celebrating Peter Ewart's work will be set up on Thursday, March 5, to commemorate the artist during a name celebration assembly.
Peter Ewart Middle School was converted from R.E. Mountain Secondary to help address concerns about capacity at Yorkson Creek Middle School.
"He's been gone for 20 years, but people will be transfixed when they come. It will be like he's alive again," Croft added.
READ MORE: Langley artist earns first place in Southwest Art Magazine's Artistic Excellence competition
Among the artists are Croft, Drew Keilback who recently earned first place in Southwest Art magazine's's 2019 Artistic Excellence competition, and first time participant Alison Philpott.
Philpott has won international awards for her coloured pencil work, and has pieces in private collections in four continents.
She was born in Northern Ireland and fostered her love and learning of art and after moving to Langley with her family.
"I hated school except for art," she laughed, explaining that the minute details and the allure of different textures is what has always inspired her.
"As far as subject matter goes, I'm interested in anything that doesn't move – the ordinary like pebbles. I do macro-close-ups because I like to get lost in the details," Philpott explained. "At art school, they used to tell us to use your whole arm to paint wide but I always wanted to zero right in on the eye."
Philpott discovered coloured pencils and never looked back; she said they gave her the ability to work in colour while the tangibility of the pencils also attracts her.
"It's only being taken seriously as a fine art," she said. "There is a whole community of us artists and people are finally viewing coloured pencils as something more than what children drawing with Crayons."
After years of working with realtors to produce gifts for clients and rediscovering a passion for the arts, she visited the West Fine Art Show for the first time last year.
A chance conversation with Croft and an enthusiasm for her work led to her signing up for the spring show.
"It's a mixture of excitement and nervousness," she admitted. "I've never done anything like this before, but I love the process of getting it all done and working hard and I'm looking forward to the camaraderie."
She'll present 38 different original paintings that will all be up for sale.
While she hopes to raise money for Langley School District Foundation, Philpott said she hopes to inspire others to take part in artistic mediums.
Also taking place at the West Fine Art Show will be a special display called Emerging Young Artists, which features Langley student artwork that will be adjudicated and awarded cash prizes.
Kids Art Centre is a spot for youngsters to create masterpieces of their own while Mom and Dad enjoy the show.
Acclaimed musician John Gilliat will also perform on guitar all weekend.
Show hours are Friday, March 6 from 7 to 9 p.m., March 7, 11 a.m. to 7 p.m., and March 8 11 a.m. to 5 p.m.
Admission and parking is free.
"I invite all of Langley to come see the work," Croft said, adding that there will be a chance for guests to win various prizes like Ewart's original CPR rail car poster.
The West Fine Art Show has helped a variety of causes over the years including Langley hospice and youth homelessness.
The Langley School District Foundation was established to support and provide programs for Langley students, not funded or fully funded by the Ministry of Education.
More information on the West Fine Art Show and the participating artists is available at www.westart.ca.
More info on Philpott is available at www.alisonphilpott.ca.
_________________________________
Is there more to this story?
Email: ryan.uytdewilligen@langleyadvancetimes.com
Like us on Facebook or follow us on Twitter
_________________________________
The LA Art Show Returns With an Environmental Focus – Surface Magazine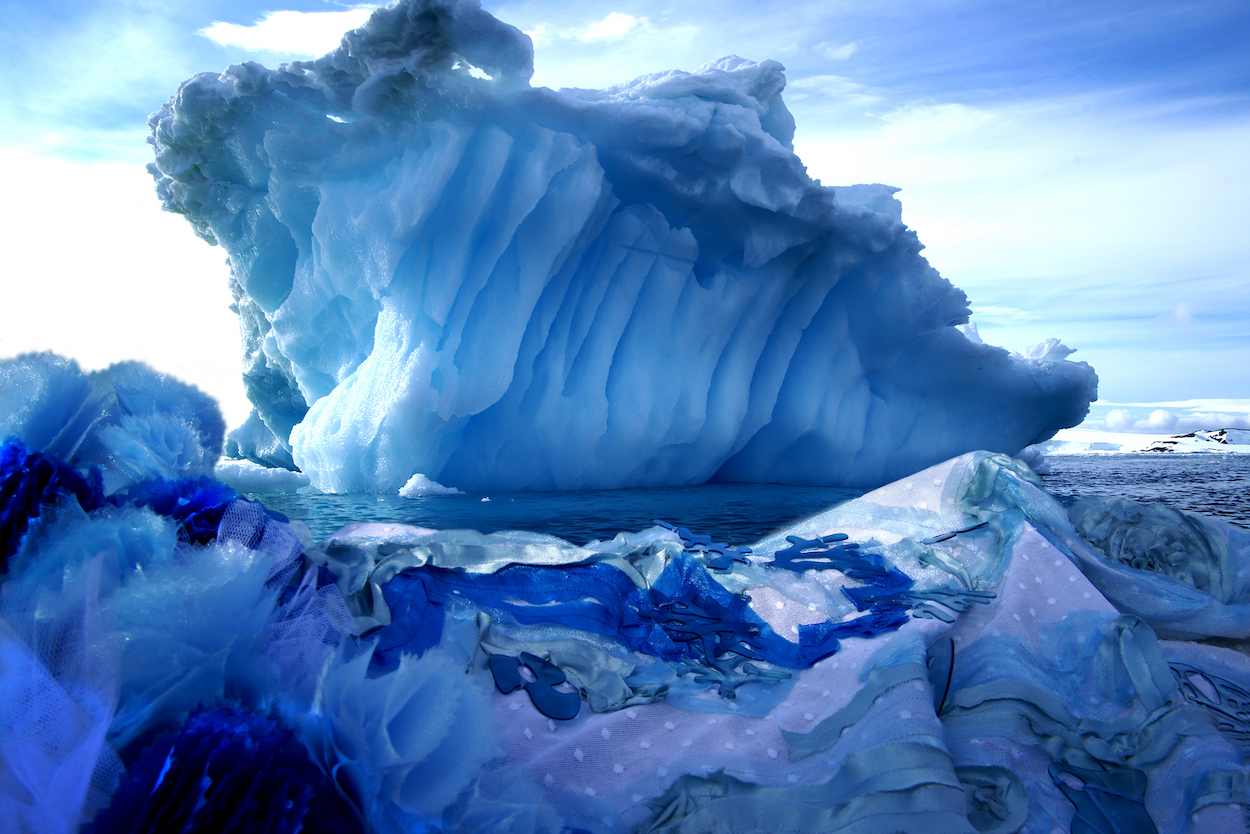 Environmental issues have taken on a particular urgency in the past year. Climate scientists have warned that if nations fail to immediately pivot from fossil fuels, catastrophic consequences await. Artists frequently reckon with this grim reality, with many expressing skepticism—if not outright anger—at climate inaction, which has resulted in the destruction of coral reefs, intense wildfires, rising sea levels, and the extinction of beloved animal species. The issues surrounding climate change have become top of mind for The LA Art Show, which is kicking off the city's eagerly anticipated 2022 art season with a newfound ecological lens thanks to the return of DIVERSEartLA.
This year's edition, which kicks off today at the Los Angeles Convention Center, sheds light not only on how artists represent the environment in their work, but how humanity's role factors into the equation. "DIVERSEartLA 2022 will encourage visitors to confront the complex challenges of our global climate crisis and imagine potential solutions," says Marisa Caichiolo, the show's curator, who encouraged participating art museums to partner with science and environmental institutions. "This topic is at the heart of a growing number of art narratives, including exhibitions built with high-tech innovations designed to inspire artistic appreciation and the desire to respond to environmental challenges, reinforcing the value of translating environmental advocacy into art."
Among the programming highlights is "Our turn to change," a worry-inducing video installation by Andrea Juan and Gabriel Penedo Diego and presented by the Museum of Nature of Cantabria Spain that awakens viewers to melting polar ice caps that are causing sea levels to rise drop by drop. The Torrance Art Museum, meanwhile, presents "Memorial to the Future," a collaborative piece curated by Max Presneill that centers Brutalist architecture as a failed model of idealism while highlighting the immediate need for environmental action. And in "The Earth's Fruits" by Guillermo Anselmo Vezzosi, waste unexpectedly takes on a dignified second life.
The LA Art Show opens at the Los Angeles Convention Center, South Hall, from Jan. 19–23.
300-pound local art heist took 4 minutes | News | pentictonherald.ca – pentictonherald.ca
At Art Basel, FLUF Haus Breaks Barrier Between Metaverse And Physical World – Forbes
Last month, while the cultural elite wrapped up Art Basel with the usual lavish purchases of Keith Herring paintings and Daniel Arsham decayed sculptures, a different crowd had gathered just a couple blocks down the South Beach coastline. The world's first "Metaverse star" was about to perform.
FLUF Haus, the first in-person gathering for a community of virtual 3D Rabbits (known as Flufs), was hosting a concert for the music star known as "Angelbaby"—a large tattooed pink rabbit whose identity, appearance, and music had been created entirely on the metaverse.
Despite Angelbaby's entirely virtual existence, some 600 people—largely stakeholders in the NFT community, FLUF World—had flown from across the globe to witness the in-person debut. A projection screen overlooked the dance floor where guests including Trinidad James and Boyz Noise commingled amidst fire breathers and models. Screens scattered throughout the venue displayed various Fluf avatars, broken up by animated scenes from FLUF World.
The event—which felt like a bit of a coming out party for newly created FLUF World—underscored a crucial, often overlooked detail of the booming NFT space: community.
"The most important thing to me with FLUF World was the Discord." said Robert Hellauer, a 33-year old financial analyst who became a Fluf holder in September. "I went to all the Discords, and all the metaverses have a different vibe…And you could just feel the energy with this one."
Like the notorious Bored Apes or CryptoPunks, the value of a Fluf isn't just as a piece of digital art, but as a digital identity. Much like how Supreme or Thrasher did for skaters, NFTs codify culture into appearance, branding one's allegiance to virtual clans and online subcultures. Buying into a community, literally, helps carve out one's metaverse identity. FLUF World recognized this early on, and decided to intentionally avoid the toxicity present in many virtual worlds, instead focusing on creating a dynamic and inclusive world to house their digital animal characters.
This appeal of intentional community has seemingly paid off, as many at Fluf World expressed having previous interest in the metaverse, but hadn't yet found a space that appealed to them.
"These guys think about things other guys don't," says Tom Soler, a software manager attending the event. "Decentraland launched way ahead but it feels very empty. These guys have thought through what is the most engaging way to create a community for people who want to hang together."
This engagement is reflected in Fluf World's 42,000 member Discord where "#new-fluffers are greeted with a reminder to "treat each other with respect", and after searching through the Fluf Radio and sales channels can navigate to the "Above Ground" section, to find channels such as #health-and-wellness, and #time-to-talk.
That's not to overlook the draw of Fluf World's impressive technology and artistic detail. Rather than use 8-bit images or 2D cartoons, Fluf World features fully 3D characters designed by animators who've worked on projects including Avatar and the Lord of The Rings trilogy. Characters hover over customizable, multi-dimensional environments—which include both personalized character music and location based-backgrounds that range from a desert to futuristic city (collectively known as "scenes and sounds").
Along with the 10,000 original rabbit 'Flufs', FLUF World introduced their second line of characters —known as Party Bears— of which all 10,000 sold out in under 10 minutes. Beyond avatars, stakeholders can also purchase virtual real estate known as "burrows", and even AI-brained spiders (known as "thingies") which use pattern recognition to create and mint their own new virtual art. All of Fluf World's characters constantly evolve, and often contain hidden attributes that develop and reveal themselves over time.
Together, this technology, art, and community channels weave together a digital world that shows promise of true depth; an online space with the potential to create a self-perpetuating cycle of growth based on bottom-up user participation.
"When it comes to other [metaverse] platforms, it's all about roadmaps," says FLUF World superfan Nick Synodis, (who goes by the handle Knux). "Fluf is in a league of its own. Its competitor is Spotify. It's Facebook."
A Record Label For The Metaverse
One of the most promising examples of FLUF World's potential to be a truly dynamic multi-channel world is their partnership with NFT music collective, Hume.
Described by co-founders Jay Stolar and David Beiner as the "Web3 version of a record label," Hume is the NFT music minting service that allows Flufs to commercially own and display exclusive music snippets in their character environment. With a tagline of "we are hume. we are many," Hume has the most active twitter following in the Fluf World community, acting as both differentiator and hype builder for the virtual world.
"We're creating music-driven Metastars," says record producer Gino the Ghost, the event's emcee and Hume evangelist. "The next Billie Eilish or Drake is gonna be in the metaverse."
Asked what made him interested in migrating his experience from the traditional music realm, Gino (who has composed music for the likes of rapper Saweetie) expressed both an ardent fascination with FLUF World, as well as sharing a commonly held frustration with the revenue structure of the music industry.
​​"What I primarily do, I work with the pop side, the rap side, the dance side —and they all want to know, 'How do I get into NFTs?' All these creatives are so tired of the labels and the royalties—and music NFTs are a way out that isn't cash-grabby."
With the creation of their metaverse star Angelbaby, Gino and the founders at Hume are optimistic that Web3 could create a paradigm shift not just in how artists generate revenue, but how fans can benefit from their artist loyalty. In this case for instance, by financially supporting Angelbaby's origin story (which involved being lost in the desert after being transported 1000 years back in time), fans received some of Angelbaby's original minted music. This music in turn grows in value as Angelbaby's popularity rises.
"People who helped Angelbaby in the desert, now they all own a piece of their song that is worth $400-500. Over time this increases the value of their own NFT," says Beiner.
Gino explains the relationship a bit more simply: "It a way for fans to make fucking money supporting their favorite artists."
World Competition, or Synergy?
As Gino's introduction wraps up and Angelbaby's giant character is projected onto a screen in front of a sea of cellphone recordings, one aspect of FLUF Haus becomes immediately clear: it's surprisingly normal.
For all the talk of Web3 and NFTs the metaverse, the event feels much like any other concert—with people dancing in close quarters, and having a good time with people they know. Save for the fact that the performing artist is a 13-foot tall pink rabbit with no known human identity, you'd be hard pressed to know this was an NFT event.
And in a way, that's kind of the point. As virtual representations of ourselves continue to grow—and the metaverse becomes increasingly populated—so too inevitably will our online identities. But that doesn't mean we will forgo our personalities in the physical world. Like gamertags, or bitmojis or animal crossing islands, spaces like FLUF World will add another layer onto our beings that enhance, not replace our existing lives. FLUF Haus was trying to demonstrate that connection to the world.
"The meta verse is going to be this amazing digital space," says Knux. "But the ultimate goal of it is to live in both worlds."