What is the new serious Apple vulnerability and how do you protect yourself from it? – Sky News
Apple has announced the discovery of a serious security vulnerability for iPhones, iPads and Macs which could potentially allow attackers to take complete control of a victim's devices.
The announcement came as Apple released a security update that would prevent the attack from taking place.
To install this security update, you can go to the Settings App, then General, then Software Updates.
The latest version of iOS and iPadOS is 15.6.1, while macOS is on 12.5.1.
How did the attack work?
According to Apple the vulnerability could have been exploited by "processing web content", meaning accessing a web page which contained malicious code.
Any attackers that knew about the vulnerability – and how to exploit it – could, by directing a victim to such a web page, be able to execute any code they wanted on the victim's device.
Usually devices restrict the kinds of code that can be run on them to users with particular levels of privileges – but this vulnerability allowed the code to be executed with kernel privilege.
The kernel is the core part of iOS. It has unrestricted access to all aspects of the operating system – meaning the attacker could have complete control over the victim's device.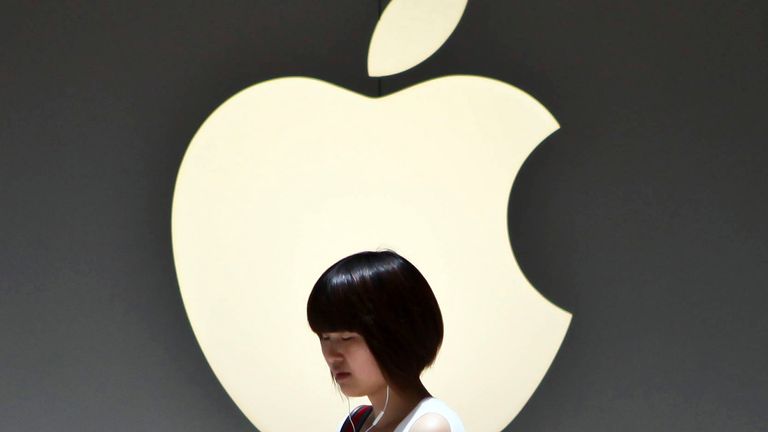 Who was using it to attack people?
Apple said it is aware of a report that the vulnerability may have been actively exploited.
However the company did not offer any additional details.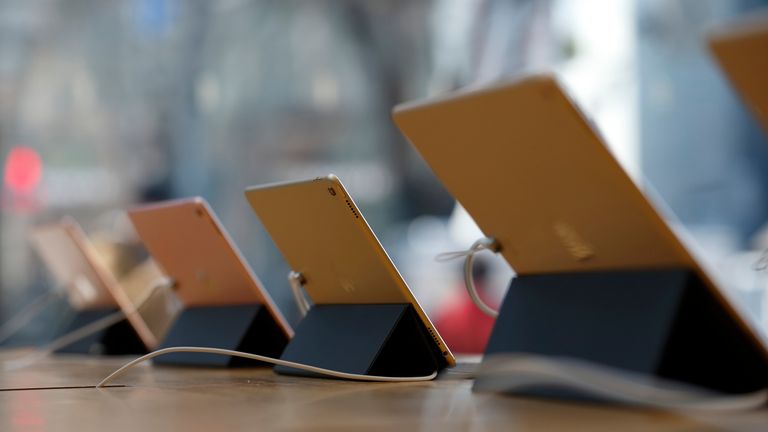 What is the risk to the general public?
Within the cyber security world, the ability to execute code on a victim's device just by making them open a web page is extremely rare and powerful.
As a simple matter of supply and demand, the exploit could have been purchased for a lot of money – and if so, then it would likely have been used to attack a high-value target.
Offensive cyber tools like exploits for serious vulnerabilities like this don't last forever.
As soon as the vulnerability is discovered then the software vendor can begin developing a fix for it – and any attempt to exploit the vulnerability risks revealing that it exists.
This limited time in which a vulnerability can be exploited also impacts the market dynamics for selling, purchasing and using such tools.
All of this means that before the vulnerability was discovered by Apple – when it was a "zero day" vulnerability because the vendor had zero days to develop the patch – it would likely not be used for general targeting.
However now that the vulnerability is publicly known, it could be that criminals reverse engineer the security update and target members of the public who haven't yet updated their devices.
This is why it is so important to install the latest security updates.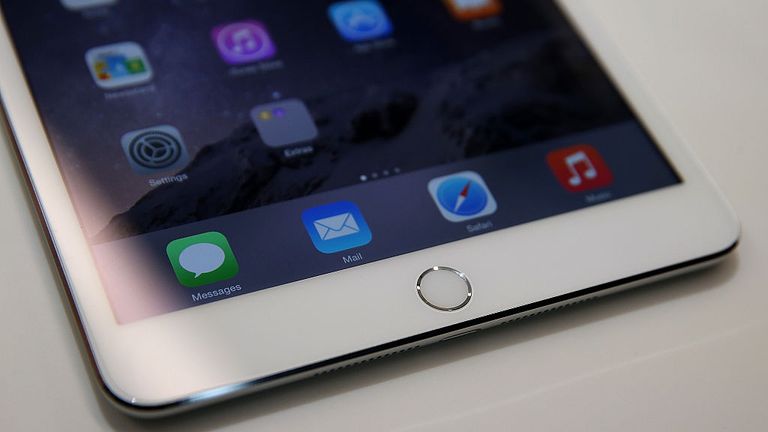 Who found this issue?
The researcher who reported the vulnerability chose to remain anonymous.
There could be a number of reasons for them doing so, including simply that they didn't want the attention that the report would have brought them.
Potentially it could also be that the researcher works for a company or government organisation that was targeted through this vulnerability.
If so, revealing that they knew about the attack – by attributing the disclosure to a name associated with the victim – could provide the attacker with some feedback about their offensive operation.
Read more: GCHQ reveals why it keeps some software vulnerabilities secret
Alternatively, it could be that the vulnerability was reported by a Western government with a vulnerabilities equity process, such as the UK's National Cyber Security Centre, a part of GCHQ.
It may have been that the security and intelligence agencies had a need to exploit the vulnerability, but having done so chose to disclose it to Apple so that it could be fixed.
There is no evidence for any of the above scenarios, they are provided as some examples of the different reasons the researcher may have chosen to remain anonymous.
First Mario Movie Trailer Reveals Chris Pratt as the Iconic Plumber – CNET
It's-a him. Chris Pratt as Mario in the movie. OK, so co-producer Chris Meledandri confirmed back in 2021 that Pratt wasn't going to use the stereotyped voice of the video game plumber in the upcoming animated Mario film. But on Thursday, Nintendo dropped a highly anticipated teaser trailer for The Super Mario Bros. Movie, and Pratt revealed, kind of, the voice he did choose.
Honestly, the much-anticipated Pratt-as-Mario voice was kind of a letdown. There's … maybe a faint bit of Italian accent in the few lines Pratt speaks? Or is he just using his normal voice? Pratt's Mario mostly just reacts to getting the wind knocked out of him as he heads off on his Mushroom Kingdom adventure.
Sure, there was no way Pratt was going to use the exaggerated, stereotypical voice, but so little of him can actually be heard in the teaser it's tough to say how his Mario will sound. He doesn't deliver any of Mario's famed catchphrases — no "It's-a me, Mario" or "Wahoo!" Maybe more will be revealed when a longer trailer comes along. Regardless, there's a better chance to hear some of Jack Black's Bowser (he's excellent) and a good look at the vibrant animation.
It's-a disappointing
Fans were underwhelmed by Pratt's voice, or at least what we got to hear of it.
"Everything in the Mario movie trailer looks and sounds absolutely great…except for Chris Pratt's voice lol," one viewer tweeted.
Pratt reminded one viewer of Ratso Rizzo in 1969's Midnight Cowboy. "It was like four words, but I definitely got Dustin Hoffman 'I'm WALKIN HEAH!' vibes."
And another person summed it up nicely, writing, "It's not similar to Mario. It's not similar to Mario's vibe. It's not even similar to the live action movie version. Just Chris Pratt sounding a little confused."
"It's been a lifelong dream of mine to be Mario," Pratt says in a video clip preceding the trailer, relating how he played Mario games on a machine at his childhood laundromat. Good to know, but the jury is still out on how that dream will become a reality.
And after the trailer was published, Pratt tweeted about it, writing, "After playing the games for years as a kid (and adult) I'm excited to bring Mario to all of you! Enjoy!"
The trailer did reveal Jack Black as Bowser, and Keegan-Michael Key as Toad. But some fans were disappointed that the clip didn't include a clip of Seth Rogen as Donkey Kong, especially the actor's infamous laugh.
"My only complaint is that we didn't get to see Seth Rogen's Donkey Kong voice let alone SOME form of laughter," one fan wrote.
The Mario movie was set to come out in late 2022 but is now scheduled for release on April 7, 2023.
Movies Coming in 2022 From Marvel, Netflix, DC and More
Movies Coming in 2022 From Marvel, Netflix, DC and More
Google officially presented Pixel 7 and Pixel 7 Pro smartphones – Mezha.Media
Last year, Google significantly updated its line of smartphones, introducing the Pixel 6 and 6 Pro models. The devices received a new design and some long-awaited upgrades. Users appreciated the changes, so these smartphones became the most popular among all the Pixels released before that. Today, the company formally presented their successors — the Pixel 7 and Pixel 7 Pro models.
[embedded content]
Google decided not to change what works well, so the new generation is an evolutionary continuation of the smartphone line. We were able to evaluate the design of the devices back in the spring, during the I/O 2022 conference. The body of the Pixel 7 and 7 Pro has a familiar design: two Gorilla Glass Victus glass panels and an aluminum frame between them (matte in the Pixel 7 and glossy in the Pixel 7 Pro). The smartphones are protected against moisture according to the IP68 rating and have a coating that does not leave fingerprints. The Pixel 7 is available in Lemongrass, Snow and Obsidian, while the Pixel 7 Pro is available in Hazel, Snow and Obsidian.
The first significant difference between the models is in the displays. Pixel 7 received a 6.3″ OLED screen with a resolution of 2400×1080 pixels (416 ppi) and a refresh rate of up to 90 Hz. The Pixel 7 Pro has a 6.7″ LTPO OLED screen with a resolution of 3120×1440 pixels (512 ppi) and a frequency of from 10 to 120 Hz. Google claims that both displays have 25% higher peak brightness than their predecessors.
The second difference concerns smartphone cameras. The main module of the devices is identical – 50 MP, f/1.85 aperture, 82° viewing angle, OIS, LDAF. The ultra-wide-angle lens in the Pixel 7 Pro has a wider viewing angle (125.8° vs. 114°) and autofocus, thanks to which the new Macro Focus mode is available exclusively for the Pro model. Although the sensor itself in both smartphones has a resolution of 12 MP and the same f/2.2 aperture. Pixel 7 Pro is additionally equipped with a 48 MP telephoto lens (aperture f/3.5, 20.6° viewing angle), which allows for 5x optical zoom and 30x digital zoom. The front camera in both devices is 10.8 MP, f/2.2 aperture, 92.8° viewing angle.
In addition, the smartphones have different battery capacities (4335 mAh in the Pixel 7 vs. 5000 mAh in the Pixel 7 Pro) and different amounts of RAM (8 GB in the Pixel 7 vs. 12 GB in the Pixel 7 Pro). In everything else, the models are practically the same, thanks in large part to the new Tensor G2 chipset. After all, it is responsible for the operation of many software features that have appeared in smartphones.
For example, Pixel 7 and 7 Pro can now shoot videos with a bokeh effect (Cinematic Blur), or conversely, make blurry photos clearer (Photo Unblur). Night mode (Night Sight) now processes photos twice as fast. Support for 10-bit HDR appeared, 2x zoom (using a crop from the main 50 MP sensor, by analogy with iPhone 14 Pro) and enhanced video stabilization mode. For people with eyesight problems, Guided Frame mode is now available to help them take good selfies by giving them tips on how to compose the frame. Live Translate, Assistant Voice Typing, and many others have also been improved.
Regarding the other characteristics of the smartphones, I note that the Pixel 7 and Pixel 7 Pro support wired charging with a power of 20 W and 23 W, respectively, as well as wireless charging with a power of 20 W and 23 W, respectively (when using Google Pixel Stand of the second generation) or 12 W (when using other Qi chargers). The fingerprint scanner is built into the display, but Face Unlock is also available. The slot for a physical SIM card remains for all regions, and eSIM is also available. There are Wi-Fi 6E, Bluetooth 5.2, GPS, NFC modules. Pixel 7 Pro additionally has a UWB chip, in particular, for storing and using digital car keys. Traditionally, Pixel smartphones have long-term support, so users can count on 5 years of security patches and Pixel Drop updates for their devices.
[embedded content]
You can pre-order the Pixel 7 and Pixel 7 Pro starting today. The cost of the Pixel 7 is $599 (8/128 GB) or $699 (8/256 GB). The Pixel 7 Pro can be purchased for $899 (12/128GB), $999 (12/256GB), or $1,099 (12/512GB).
The Best Sports Betting Sites in Canada
There are a lot of different sports betting sites out there, and it can be tough to know which ones are the best.
Each of these sites has its own unique benefits, so be sure to check them all out and see which one is right for you.
The most popular sports betting sites in Canada
There are many popular sports betting sites in Canada, but the most popular ones are:
1. MaximBet
2. Pinnacle
3. William Hill
4. Sport Nation
5. Vip Casino
6. Guts
7. Vie
8. BetVictor
9. 888 Sport
10. Mr Green
Each of these sites has its own unique benefits, so be sure to read more on Canadian-sports-betting.com and see which one is right for you.
What are the features of online casino sites?
There are a few key features that all online casino sites should have. First and foremost, they should be licensed and regulated by a reputable gaming commission. This ensures that the games are fair and that the site is operating legally.
Another important feature to look for is a wide selection of games. The best online casino sites will offer a variety of slots, table games, video poker, and more. This gives you plenty of options to choose from, so you can find the perfect game for your mood.
Finally, you'll want to make sure that the site has good customer support. This way, if you have any problems with your account or with the games, you can get help right away. Good customer support is essential for any online business, so it's definitely something to look for when choosing an online casino site.
What customer support options are available if you have questions or problems with your account?
The customer support options available for online casino account holders are quite diverse and comprehensive. For starters, most online casinos will have a FAQ section that covers the most commonly asked questions. In addition to this, many online casinos also offer live chat support, which can be extremely helpful if you need assistance with your account or have any other questions.
Another great option for customer support is email support. This is usually a bit slower than live chat, but it can be very helpful if you need to send over any documentation or have a longer question that you need answered. Finally, some online casinos also offer phone support, which can be very helpful if you need to speak to someone directly.
There are many different ways to bet on sports, but the best sports betting sites will always offer great odds and a wide variety of markets.