What Starbucks closures could mean for your daily cup of coffee
VANCOUVER (NEWS 1130) – Picking up a Starbucks coffee has become a daily ritual for many Canadians, so what will the closure of up to 200 shops across the country mean for those people?
It can be hard to walk a block or two in major cities across Canada without seeing the company's iconic green mermaid. But the Seattle-based chain announced Wednesday it plans to restructure its business in Canada over the next two years.
Retail Analyst Craig Patterson is hopeful it could signal a shift to local.
"Places are starting to look the same," Patterson, who is the editor in chief of Retail Insider, tells NEWS 1130 of the current landscape. "I mean, Tim Horton's everywhere, Starbucks everywhere. It's almost like your communities aren't being differentiated, or at least on the face. Now, I think there's an opportunity for independent businesses to step up and create something unique."
Still, Patterson fears the impending closures of Starbucks locations means we could see empty storefronts.
"We are going to see, I think, an increase in commercial space that will be available for businesses like coffee shops as well as retail," he explains. "Unfortunately, we are going to see some retailers and food service businesses go bankrupt and they will not come back. What that means is that there will be vacancies. This is going to be challenging for landlords."
However, at the same time, he believes entrepreneurs will adapt. It will take some time to see how the situation develops, he notes.
There is also the question of reduced demand for coffee shops if working from home becomes a more permanent, large scale change.
Patterson says Starbucks' announcement came as a bit of a surprise. The company plans to shutter hundreds of shops south of the border.
While surprising, he adds closing traditional coffee shops is a decision that makes some sense.
"Especially as they're saying that these locations may not close entirely or they may replace them with a grab-and-go concept," he explains.
Patterson notes Starbucks actually launched a location based on the grab-and-go concept in downtown Toronto just a few months ago, a model that fits with the busy lifestyle of people in metropolitan areas.
Given the COVID-19 pandemic and fears of spreading the virus, he also believes people will be more hesitant to sit down and enjoy their cup of coffee out, opting to take it to go instead.
"This is a way for Starbucks to save money, because they would require less real estate and therefor pay less rent," Patterson says of the grab-and-go model, adding we'll likely see other food service businesses and retailers shift to this format in the future.
With more people working from home, Patterson says demand has no doubt dropped, especially in central business districts.
"We are seeing a shift there. Good customer service before COVID-19 was considered to be a face-to-face interaction," he explains. "What we've seen with COVID-19 is a movement toward almost a humanless interaction to prevent infection of COVID-19. Contactless payments, curbside pickup, and in the case of something like say a coffee, if someone isn't just having it at home — which is certainly more common with the work from home trend — people are looking for something where they're able to grab it and not interact with a human being."
The Starbucks closures are among a number of broad changes the company was bringing in amid the COVID-19 pandemic and changing consumer habits.
Source: -With files from The Canadian Press
23 Died After Getting Covid Shot in Norway. Here's the Rest of the Story – TheStreet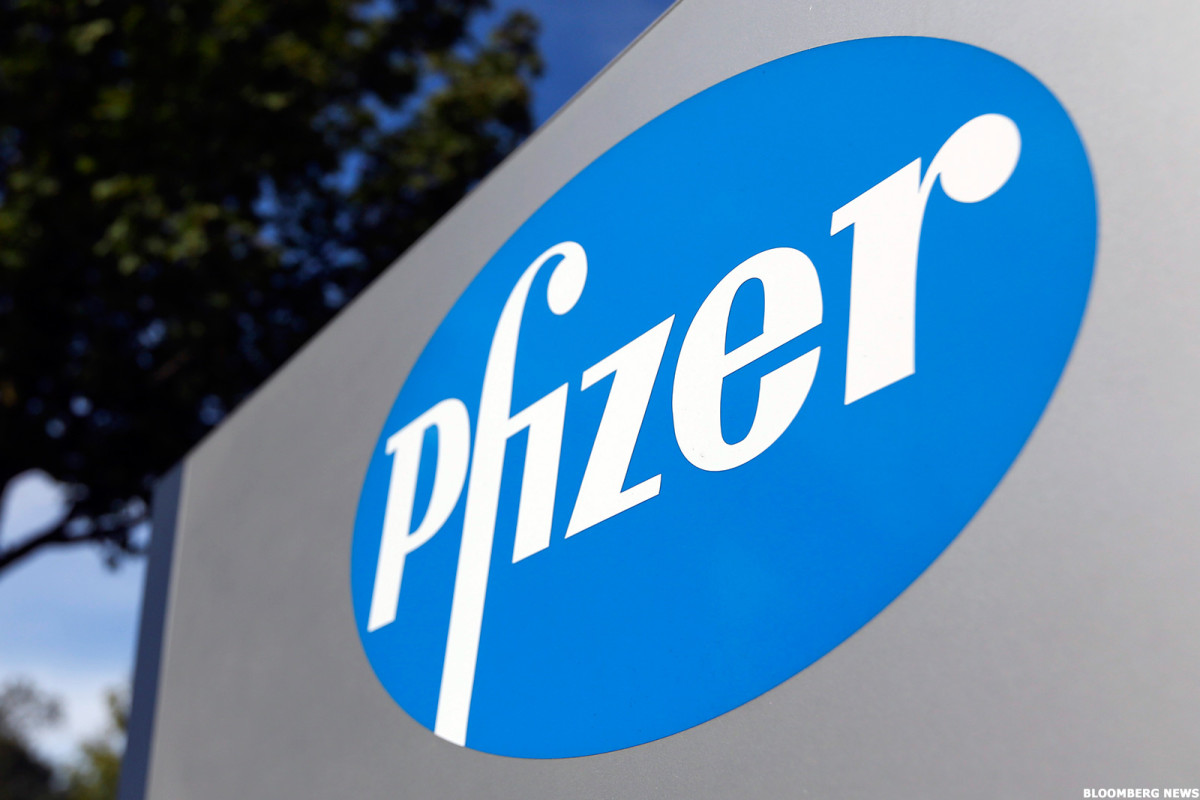 After a striking headline circulated over the weekend — that 23 patients in Norway died after getting a Covid-19 shot — TheStreet reached out to the Norwegian Medicines Agency to find out more details of what happened.
Norwegian health officials say they have now revised guidelines on who should get the Covid-19 shots made by Pfizer (PFE) – Get Report and BioNTech (BNTX) – Get Report, after 23 deaths among the frail and elderly were believed to be "associated with" recent Covid-19 vaccinations. More than half of those who died, 13, have been assessed. The agency believes those fatalities might be linked to common adverse reactions from the vaccine, known as BNT162b2.
A Pfizer spokesperson said that the company and its partner, BioNTech, are "aware" of the deaths and are working with the Norwegian agency to collect necessary information. Pfizer's "immediate thoughts are with the bereaved families," said Jerica Pitts, Pfizer's director of global media relations, in an email to TheStreet on Sunday. But Pitts pointed out that the number of incidents is so far not alarming and to be expected, according to Norwegian health officials.
For perspective, 42,003 people have been given the first dose of the vaccine in Norway as of Friday, so the deaths are a tiny fraction of the total vaccinated. Also, Norway, which has a population of slightly more than 5 million, has fewer than 58,600 total known cases of Covid-19 and under 517 deaths attributed to the virus, according to Johns Hopkins data. That ratio alone appears far worse one than that of the vaccinated vs. deaths potentially linked to the vaccine.
Still, the reports of deaths "suggest" that common adverse reactions to the messenger RNA vaccine may have contributed to a fatal outcome in some frail patients, says Norwegian health officials.
Following is a lightly edited exchange between TheStreet and the Norwegian Medicines Agency about the deaths, which occurred after the first dose of the vaccine, which began getting distributed in Norway on Dec. 27.
TheStreet: Why did the agency put out this notice?
Norwegian Medicines Agency: The Norwegian Adverse Drug Reaction registry is a national health registry, obliged to report statistics to the public. At the highest political level, the public has been promised full transparency of the reported ADRs of the Covid-19 vaccines. … In Norway, we have a "reporting culture" for vaccine ADRs, where the normal procedure is to report all suspected adverse reactions for new vaccines. Health care professionals in Norway have a low threshold for reporting possible adverse reactions, even when the causal relationships appear very unclear.
TheStreet: It sounds like you believe these deaths were likely linked to common adverse side effects of the shots. Could you expand on that? Is there any side effect that you find most concerning?
Norwegian Medicines Agency: For privacy reasons, we can not provide detailed information about this, but … all reports are about elderly people with serious underlying disorders. Most of them have experienced the expected side effects of the vaccine, such as nausea, vomiting, fever and local reactions at the injection site.
All deaths that occur within the first few days of vaccination are carefully assessed. We cannot rule out that adverse reactions to the vaccine occurring within the first days following vaccination may contribute to more serious course and fatal outcome in patients with severe underlying disease.
TheStreet: How old were those who died after getting the shots?
Norwegian Medicines Agency: All deaths fall into the age group of 75 years or older.
TheStreet: Do these deaths make you question how the vaccine is given to that population of the elderly who are sick?
Norwegian Medicines Agency: The Norwegian Medicines Agency approves the vaccine, but the National Institute of Public Health is responsible for the distribution. The Norwegian Medicines Agency and the National Institute of Public Health jointly assess all reports of suspected adverse reactions. As a result, the Norwegian Institute of Public Health has updated the Covid-19 vaccination guide with more detailed advice on vaccinating the elderly who are frail.
We are now asking for doctors to continue with the vaccination, but to carry out extra evaluation of very sick people whose underlying condition might be aggravated by it. This evaluation includes discussing the risks and benefits of vaccination with the patient and their families to decide whether or not vaccination is the best course.
Toronto opening mass COVID-19 vaccine clinic as ICUs move patients around province – CBC News: The National
[unable to retrieve full-text content]
U.S. Equity Futures Decline, Asian Stocks Mixed: Markets Wrap – Yahoo Canada Finance
Evening Standard
London health chiefs today pledged to speed up vaccinations by opening up to 25 new centres in the capital this week, including a major site in the shadow of Wembley Stadium. With the number of centres due to hit 170 by the weekend, the capital's most senior doctor urged people to come forward "without delay" for the jab when called. "We're adding more and more sites as vaccine supplies become available, and staff and volunteers are going the extra mile to vaccinate to those who need it most," said Dr Vin Diwakar, Medical Director for the NHS in London.