Year in review: Some of Canada's big news stories of 2020 – ElliotLakeToday.com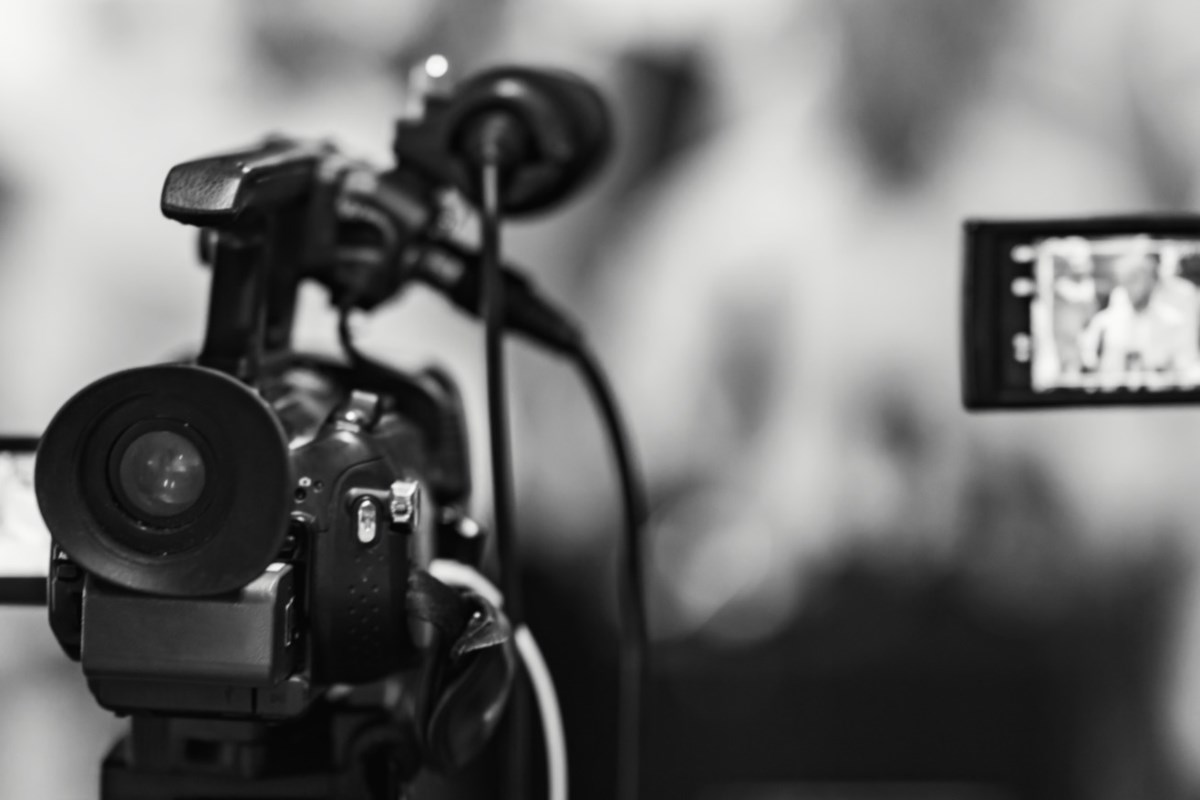 Canada was not immune from an influx of shocking news this past year.
A horrifying mass shooting, the devastation caused by COVID-19, and plane crashes that claimed many lives have all shocked Canadians from coast to coast.
While these stories are dark and tragic, some positive news came out of 2020 for Canada, too.
The federal government made commitments to ban single-use plastics, and the Canadian Space Agency named its first-ever female president.
Here are just some of the top stories that captivated Canadians in 2020:
Canadian Space Agency gets first female president
Lisa Campbell, a long-time federal public servant who previously managed billions of dollars in planned military equipment purchases, will become the Canadian Space Agency's first permanent female president.
She plans to invest in research and development as Canada works to develop new artificially intelligent robotics systems over the next 20 years for a U.S.-led plan to build a lunar space station.
She says 'it's about time' a woman takes the helm of the organization, which was formed in 1989.
Tensions rise between levels of government, police, and Wet'suwet'en Nation due to pipeline project
Mass demonstrations, sit-ins, and blockades were held across the country during the early months of 2020 in solidarity with a movement to support the Wet'suwet'en Nation, who opposed a multi-billion-dollar pipeline project in northern British Columbia.
The hereditary chiefs of the Wet'suwet'en Nation have openly opposed the Coastal GasLink pipeline, which seeks to transport liquefied natural gas from northeastern B.C. to a terminal on the coast, cutting across Wet'suwet'en territory.
Tensions were furthered when RCMP began arresting protestors, asking them to leave the camp blocking access. Many spoke out against the arrests, calling them 'unlawful and unjust.'
After months of negotiation, Indigenous leaders struck an unprecedented deal in May, whereby a memorandum of understanding was signed between the province, the federal government, and the Wet'suwet'en people. Hereditary chiefs said there's still a lot of work ahead, but there is hope that it will end with recognition of their title to 22,000 square kilometres of traditional territory.
Snowbird crash kills Captain Jennifer Casey in Kamloops, B.C.
In an effort to spread hope and positivity from coast to coast in the midst of the COVID-19 pandemic, the Canadian Air Force Snowbirds launched 'Operation Inspiration', flying over communities across Canada. The cross-country tour was meant to pay tributes to Canadians, particularly the front-line health care workers who have fought tirelessly against coronavirus.
However, the mission of positivity turned catastrophic when one of the planes crashed in a residential area in Kamloops, B.C. Captain Jennifer Casey was tragically killed in the incident.
The Snowbirds cancelled the operation following the May 17 crash that claimed Casey's life. Pilots in B.C. took up the mantle with 'Operation Backup Inspiration,' finishing the route from Abbotsford to Vancouver, paying tribute to the Snowbirds and their lost comrade.
The Snowbirds were not permitted to fly again until August.
Straws, plastic bags to be banned nationwide
Canada has vowed to ban single-use plastics nationwide by the end of 2021, bringing the country one step forward to zero plastic waste by 2030.
This marks the end of the road for plastic straws, stir sticks, carry-out bags, cutlery, dishes, take-out containers, six pack rings for cans, and bottles.
Canada currently recycles less than 10 per cent of the three million tonnes of plastic it produces each year, proving there is enormous room for improvement in terms of reducing the nation's environmental impact.
Canada will be joining the dozens of other nations that have enacted various bans on single-use plastics, including France and the U.K.
Military helicopter crashes in Mediterranean, killing six Canadians
The nation mourned alongside the family and friends of the victims of a Canadian military helicopter crash off the coast of Greece.
At the end of April, a Cyclone helicopter, part of a NATO maritime force in the Mediterranean, crashed within sight of the HMCS Fredericton.
Six Canadian service members died, but only the remains of two were found in the days following the incident.
A month after the crash, search-and-recovery teams discovered a large piece of the fuselage and the remains of fallen military personnel.
While the investigation is still ongoing, analysts have suggested a major software glitch caused the accident.
COVID-19 targets migrant farm workers
In June, Mexico stated it wouldn't send any more temporary foreign workers to Canada until it received more clarity on COVID-19-related deaths of its citizens.
During the first wave of COVID-19, outbreaks at farms in Ontario alone led to around 1,000 cases and three deaths.
While many cases can be linked to tight living quarters (making physical distancing difficult) and a short supply of PPE, the pandemic also cast a light on the system which employs migrant farmers, and the factors that may prevent them from accessing health care, including a fear of losing income.
In response, advocacy groups have raised awareness of the mistreatment many migrant workers face in an effort to improve conditions moving forward.
While both levels of government have introduced new strategies to curb the spread among migrant farm workers, advocates have said the plan falls short by leaving employee feedback out.
WE Charity scandal causes chaos during confusing period of federal COVID-19 relief funding
In June, heads were turned when a federal contract was awarded to a charity which had previously paid the prime minister's family.
The WE Charity was selected to administer a $912M Canada Student Summer Grant program. When it came to light that the charity had previously paid Prime Minister Justin Trudeau's wife, mother, and brother significant sums of money to speak at various events, many were outraged that Trudeau failed to declare a conflict of interest. There were also negative implications for students caught in the crossfire of the fallout.
In August, Finance Minister Bill Morneau resigned, and many analysts saw this as a move designed to protect the Liberals from the unfolding scandal.
In September, WE Charity announced it was closing operations in Canada due to the political fallout, and effects of COVID-19. Shortly before this, the charity also announced it had repaid the balance it had received from the federal government.
Morneau and Trudeau are still under investigation for not recusing from cabinet discussions pertaining to the program.
Alex Trebek passes away
The beloved host of Jeopardy! passed away at his Los Angeles home on Nov. 8 after battling pancreatic cancer.
Born in Sudbury, Ont., Trebek began his game show hosting career in 1973 and went on to be the face of Jeopardy! for 37 seasons.
Throughout his career, he was honoured with seven Daytime Emmy Awards, has stars on both the Canadian Walk of Fame and the Hollywood Walk of Fame, and was presented the Order of Canada in 2017.
COVID-19 alert app launches
The federal government poured tech resources into creating an application to assist with contact tracing for the novel coronavirus – the COVID-19 Alert app.
The app was made available in Ontario in July, and was soon rolled out across Canada.
By mid-August, it had been downloaded 1.9 million times.
Many were apprehensive about the app, citing privacy concerns. The government assured the public repeatedly that no personal data would be collected.
While the app is not without its flaws, experts have agreed in analyzing the COVID-19 Alert app that it does attempt to share as little information as possible, while still allowing for contact tracing.
U.S. stands down on aluminum tariffs
The United States under President Donald Trump announced tariffs of 25 per cent on imports of Canadian steel, and 10 per cent on aluminum back in May 2018, after inability to reach a new NAFTA negotiation.
The tariffs remained in place for a year. In response, Canada implemented dollar-for-dollar countermeasures on American steel and aluminum.
After a year and a half of back and forth tariffs and counter measures, the U.S.finally agreed to lift tariffs on aluminum in October, retroactive to Sept. 1 of this year. The federal government welcomed the U.S. decision, which came just hours before Canada was set to unveil retaliatory measures.
Mi'kmaq lobster dispute in Nova Scotia ends on a positive note
In September and October of this year, Sipekne'katik First Nation in southwest Nova Scotia launched a self-regulated lobster fishery, asserting their treaty right allowing them to fish when and where they want, outside of the federally-regulated commercial fishing season.
Conflict between Mi'kmaq and non-Indigenous fishers ensued, with escalating violence across Nova Scotia. One lobster pound was ransacked, while a vehicle was set on fire at another. A Mi'kmaq lobster pound in Middle West Pubnico was destroyed by fire, bringing the conflict to a head.
Indigenous groups across Canada stood in solidarity with the Mi'kmaq fishermen.
The attacks prompted widespread outrage and calls for clarification on Mi'kmaq treaty rights.
A memorandum of understanding released to the First Nation in late November affirms the right of the Mi'kmaq to fish for a 'moderate livelihood, a deal that Mi'kmaq chiefs call 'historic.'
Nova Scotia shooter kills 22
In mid-April, 22 people, including an RCMP officer, were killed in a mass shooting in Portapique, N.S. by a gunman impersonating a police officer during a thirteen-hour crime spree.
This attack marked the deadliest rampage in Canadian history.
In the wake of the horrific attack, questions were raised surrounding RCMP's decision not to use Alert Ready to warn the public about the attacks, as well as not responding to reports about the shooter's past behaviour and acts of domestic violence.
The shooting also prompted Prime Minister Justin Trudeau to follow through on a 2019 campaign promise to ban 'military-grade assault style' weapons.
Pfizer vaccine approved in Canada
After months of anticipation as COVID-19 claimed the lives of over 13,000 Canadians and over one million people worldwide, Canada approved Pfizer and BioNTech's COVID-19 vaccine in December of this year.
A vaccine was developed quickly, as countries around the world poured unprecedented time, money, and resources into the fight against COVID-19.
Canada signed deals to receive 249,000 doses of the drug, and since then, Toronto and Ottawa have received doses of the vaccine for health-care workers.
Trudeau first foreign leader to speak with Biden – CTV News
WASHINGTON —
Joe Biden's White House has a lot in common cause with Canada, Justin Trudeau said Friday as he urged people to look past the new U.S. president's decision to kill off the Keystone XL pipeline project.
The two countries have great partnership potential in the Biden era, particularly when it comes to a shared vision of tackling climate change while fuelling economic growth, the prime minister said.
"It's not always going to be perfect alignment with the United States; that's the case with any given president," he told a news conference outside his Rideau Cottage residence.
"In a situation where we are much more aligned — on values, on focus, on the work that needs to be done to give opportunities for everyone while we build a better future — I'm very much looking forward to working with President Biden."
The two leaders spoke for about 30 minutes late Friday — Biden's first phone call with a foreign leader since taking office.
Trudeau expressed Canada's "disappointment" with the Keystone decision, and Biden acknowledged the difficulties it has caused, said a federal official familiar with what was discussed.
"The Prime Minister underscored the important economic and energy security benefits of our bilateral energy relationship as well as his support for energy workers," says the readout of their conversation released by the Office of the Prime Minister.
"The Prime Minister and President reiterated the urgent need for ambitious action on climate change, reaffirmed their commitment to the Paris Agreement, and agreed to work together on net-zero emissions, zero-emissions vehicles, cross-border clean electricity transmission, and the Arctic."
By and large, the tone of the call was "overwhelmingly positive," said the source, who spoke on condition of anonymity in order to discuss details of the call.
Trudeau also expressed concern about Biden's Buy American plan to ensure U.S. workers and manufacturers are the primary beneficiaries of his economic recovery strategy.
The leaders agreed to continue to discuss Canada's concerns about an issue that the two sides have been discussing for months, and will continue to talk about as the administration finds its feet, the source suggested.
Biden and Trudeau also agreed to meet next month, although it's not clear given the circumstances of the COVID-19 pandemic what form that meeting would take.
Earlier Friday, Trudeau said the federal government would be there to support oilpatch workers in Alberta and Saskatchewan who have been hurt by Biden's decision.
But there's little doubt the fight is far from over, particularly if Alberta Premier Jason Kenney has anything to say about it.
"The United States is setting a deeply disturbing precedent for any future projects and collaboration between our two nations," Kenney wrote in a letter to Trudeau he released Friday on Twitter.
"The fact that it was a campaign promise makes it no less offensive. Our country has never surrendered our vital economic interests because a foreign government campaigned against them."
Biden believes a brisk economic recovery doesn't have to come at the expense of the environment, White House press secretary Jen Psaki said Thursday.
Biden opposed the Keystone XL expansion as vice-president under Barack Obama, who blocked the project in 2015, and as president he still does, Psaki said.
Kenney and other champions of the project, including Kirsten Hillman, Canada's ambassador to the U.S., argue it has changed significantly since the Obama administration cancelled it five years ago.
As word emerged this week of the project's imminent demise, Calgary-based owner TC Energy revealed plans to spend US$1.7 billion on a solar, wind and battery-powered operating system for the pipeline to ensure it achieves net-zero emissions by 2030.
Kenney wrote Wednesday's decision came "without taking the time to discuss it with their longest-standing ally," although Hillman insists she has been in near-constant discussions with the Biden team ever since May, when they promised to cancel the project.
He called the decision a violation of the investor-protection provisions of the U.S.-Mexico-Canada Agreement and called on Trudeau to press the U.S. for compensation on behalf of TC Energy and the Alberta government.
"I strongly urge you to ensure that there are proportionate economic consequences in response to these unfair U.S. actions," Kenney wrote.
"If the U.S. is unwilling to listen, then we must demonstrate that Canada will stand up for Canadian workers and the Canadian economy."
Biden's decision has critics among U.S. conservatives as well: Rep. Kevin McCarthy, the Republican House minority leader, called it a job-killing "virtue signal" to climate crusaders.
Texas Sen. Ted Cruz accused Biden of erasing 11,000 potential jobs in the U.S. "with the stroke of a pen … by presidential edict." Alaska Sen. Dan Sullivan said the president was "pandering to fringe activists."
Kentucky Sen. Mitch McConnell, the Senate minority leader, said the move does little besides kill jobs, "disappoint our strong ally, Canada, and reverse some of our progress toward energy security."
And Idaho senators Jim Risch and Mike Crapo both signed on to co-sponsor a Republican bill aimed at allowing construction on the project to continue, despite Biden's decision to rescind the permit.
"The Keystone project is the linchpin of America's energy independence and job creation strategy," Risch said in a statement.
"Shutting it down leaves us dependent on the likes of OPEC and Russia to help power the country and undermines the pact we made with our northern ally, Canada, which remains supportive of the project."
Even without Keystone XL, U.S. set for record Canadian oil imports
By Nia Williams and Devika Krishna Kumar
CALGARY/NEW YORK (Reuters) – The Keystone XL pipeline project may be dead, but the United States is still poised to pull in record imports of Canadian oil in coming years through other pipelines that are in the midst of expanding.
U.S. President Joe Biden canceled Keystone XL's permit on his first day in office Wednesday, dealing a death blow to a long-gestating project that would have carried 830,000 barrels per day of heavy oil sands crude from Alberta to Nebraska.
Environmental activists and indigenous communities hailed the move, but traders and analysts said U.S.-Canada pipelines will have more than enough capacity to handle increasing volumes of crude out of Canada, the primary foreign supplier of oil to the United States.
Currently, Canada exports about 3.8 million bpd to the United States, according to U.S. Energy Department data. Analysts expect that to rise to between 4.2 million and 4.4 million bpd over the next few years. Pipeline expansions currently in progress will add more than 950,000 bpd of export capacity for Canadian producers before 2025, according to Rystad Energy.
Canada's Energy Regulator says there is enough capacity currently to export more than 4 million bpd to the United States.
Biden's administration has set a goal of moving towards decarbonization and reducing the country's reliance on oil and gas and cutting harmful air pollutants. Most of the nation's energy still comes from fossil fuels.
"Whatever limited benefit that Keystone was projected to provide now has to be obviously reconsidered with the economy of today," said Gina McCarthy, Biden's leading domestic climate policy coordinator at the White House.
Even without Keystone, however, the United States now relies on Canada for more than half of its imported oil. Several of the lines carrying that crude are in the midst of expansions.
For a graphic on U.S. imports of Canadian oil surge:
https://fingfx.thomsonreuters.com/gfx/ce/rlgpdgxojvo/Pasted%20image%201611317690979.png
Enbridge Inc's Line 3 replacement project is in the process of doubling its capacity, which will allow it to deliver about 760,000 bpd of crude from Alberta to Superior, Wisconsin, by the end of this year.
Canada's government is also expanding the state-owned Trans Mountain line by 590,000 bpd to 890,000 bpd. That line terminates at the Port of Vancouver, where it should be able to deliver barrels via tankers to the United States.
Meanwhile, TC Energy received U.S. approval last year to expand its existing Keystone 590,000-bpd line – located far from the proposed Keystone XL – which would add an additional 170,000 bpd into the U.S. Midwest and Gulf Coast.
"We will be over-piped assuming the other pipelines go ahead on schedule," said Wood Mackenzie research director Mark Oberstoetter. "If you add them all up, you can make the argument KXL was not needed."
Construction underway on Trans Mountain and Line 3 could still be held up by environmental protests, but unlike Keystone XL, both pipelines have cleared legal and regulatory hurdles.
Oil production in western Canada will rise in 2021 to a new record of 4.45 million bpd, RBN Energy estimates, up from 3.9 million bpd in 2020, most of which will be exported to the United States.
Canada is the world's fourth-biggest crude producer, but has been grappling for years with congestion on pipelines. That caused a glut of oil in storage tanks in Alberta, driving prices down, and spurring the province to impose production curtailments to drain record inventories.
Those curtailments were lifted in November, and production has been rising ever since. Even as production is rising again, pipeline companies have boosted efficiency on existing pipelines through the use of drag-reducing agents.
"While the politics around KXL will continue to reverberate for some time, the reality is that western Canada – for the first time in recent memory – may soon reach a juncture at which it has excess oil export capacity," Rystad Energy's vice president for North American shale Thomas Liles said in a note.
(Reporting by Devika Krishna Kumar in New York and Nia Williams in Calgary; Additional reporting by Trevor Hunnicut in Washington DC; Editing by Andrea Ricci)
Jailed Kremlin critic Navalny's supporters to rally for his release despite warnings
By Tom Balmforth
MOSCOW (Reuters) – Supporters of jailed Kremlin critic Alexei Navalny were set to confront Russian authorities on Saturday at nationwide rallies that the police have declared illegal and vowed to break up.
The gatherings will be the first protests by Navalny's supporters since he returned dramatically to Moscow and was immediately arrested last weekend after recovering in Germany from a nerve agent poisoning in Russia.
He accuses President Vladimir Putin of ordering his murder, which the Kremlin denies.
The stubborn ex-lawyer who has campaigned against Putin for years despite what he describes as an unrelenting state effort to stifle his activity could now face years in jail over legal cases that he calls trumped up.
His supporters are betting on a high-risk strategy to produce a show of anti-Kremlin street support during winter and a pandemic to pressure the authorities into freeing him.
The gamble puts the Kremlin in a quandary as to how it responds, nine months before parliamentary elections.
The West has told Moscow to let him go, sparking new tensions in already strained Russia ties as U.S. President Joe Biden launches his administration.
In a push to galvanise support, Navalny's team released a video about an opulent palace on the Black Sea they alleged belonged to Putin, something the Kremlin denied. The clip had been viewed more than 60 million times as of late Friday.
Police have cracked down in the run-up to the rallies, rounding up several of his allies they accused of calling for illegal protests and jailing at least two of them, including Navalny's spokeswoman, for more than a week each.
Authorities also announced a criminal investigation against Navalny supporters over calls urging minors to attend illegal rallies that it said were made on various social networks.
Navalny's allies hope to tap into what polls say are pent-up public frustrations over years of falling wages and economic fallout from the pandemic. But Putin's grip on power looks unassailable and the 68-year-old regularly records an approval rating of over 60%, many times higher than that of Navalny.
(Reporting by Tom Balmforth; Editing by William Maclean)