New Variant of COVID-19 Detected in Ontario – VOCM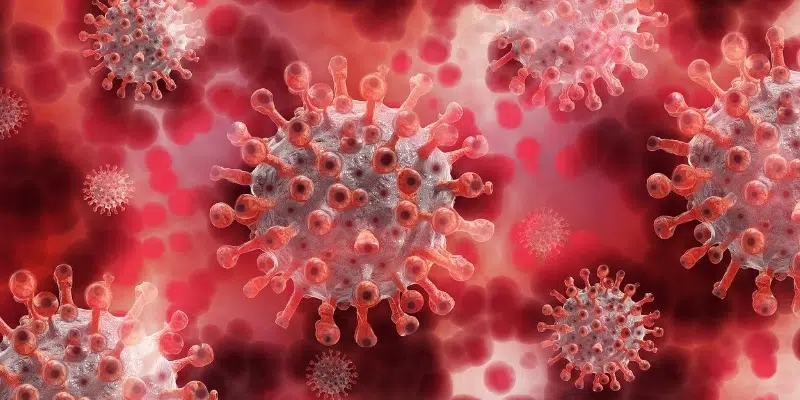 The Public Health Agency of Canada says research into a new variant of the virus that causes COVID-19 is ongoing.
The mutant strain was first identified in the United Kingdom but has since been detected in several other countries and the first Canadian case has now been recorded in Ontario.
Agency officials say that although early data suggests the new variant may be more transmissible, it's not necessarily more deadly or more resistant to vaccines.
Newfoundland and Labrador's Chief Medical Officer of Health, Dr. Janice Fitzgerald, confirmed last week that no known cases of the variant had been diagnosed in the province.
Fitzgerald admits there is a chance it could be here and the testing currently used to identify COVID-19 should also be able to detect the new strain.
Newfoundland and Labrador's Department of Health COVID-19 updates return later today.
Watch live: Ontario premier provides update on COVID-19 vaccination plan amid shortage – CTV Toronto
TORONTO —
Ontario Premier Doug Ford says he's deeply troubled by the recently-announced Pfizer vaccine shortage and is changing the province's COVID-19 vaccination plan to ensure the most vulnerable are given their necessary second dose.
The premier made the announcement on Tuesday during a news conference shortly after Pfizer revealed its decision to slow down production, resulting in reduced vaccine deliveries to Canada over the next month. The delay is due to production issues at a plant in Belgium.
"It's troubling. It's a massive concern … because this vaccine is the difference between life and death for the most vulnerable," Ford said. "We're emptying the freezers on what we've received so far, getting needles into people's arms and we're focusing on our most vulnerable."
Health officials said Ontario's weekly deliveries of the Pfizer-BioTech COVID-19 vaccine will be cut by as much as 80 per cent over the next month.
Ford said the federal government reported on Tuesday that the entire country will not get any new vaccines from Pfizer next week and will get very limited amounts in the coming weeks. The federal government says shipments are not expected to get back to normal levels until late February and early March.
"It makes me very very angry, and I want to make something clear, I'm not angry at the prime minister or deputy prime minister. We've been working collaboratively, I'm just angry at the situation that other countries are getting it," Ford said.
"We have to be on those guys [at Pfizer] like a blanket. I would be outside that guy's house. Every time he moves, I would be saying, 'where's our vaccines.'"
"Other people are getting them; the European Union is getting them. Why not Canada? That's my question to Pfizer."
Ford also appealed to U.S. president-elect Joe Biden on Tuesday for help securing more COVID-19 vaccines for Ontario. Ford appealed to Biden to share a million doses of the Pfizer shot, which is manufactured in Michigan.
The Pfizer vaccine is administered in two doses. After the first dose is given, the patient gets their booster shot 21 to 27 days later in order to complete the vaccination.
The province says it has administered over 224,000 doses across Ontario so far. Only 25,000 of those people have had their second shot and are fully vaccinated.
Health officials say the province will now "protect" the second doses of the Pfizer vaccine through "careful week-by-week" allocation and by extending the length of time people are going to have to wait to get the second dose.
People living in long-term care homes and high-risk retirement homes will receive their second dose of the vaccine as scheduled, the province said. Health officials said this is because the elderly population has a weaker immune response, and risks should not be taken.
Those who got their first dose already and are not connected to high-risk settings may receive their second dose of the vaccine anywhere between 21 and 42 days after the first shot.
While all long-term care homes in Ontario's COVID-19 hot spots have received their first dose of the COVID-19 vaccine, all of the first new doses that do come in will be administered in long-term care and high-risk retirement homes in other regions, as well as northern fly-in First Nation communities.
The government has said it hopes to administer at least one dose of the vaccine to all residents and staff in all long-term care homes across the province by Feb. 15. Health officials said on Tuesday that the vaccine shortage would not affect this target.
— With files from the Canadian Press
Three out of four new COVID cases are in the Central Zone – HalifaxToday.ca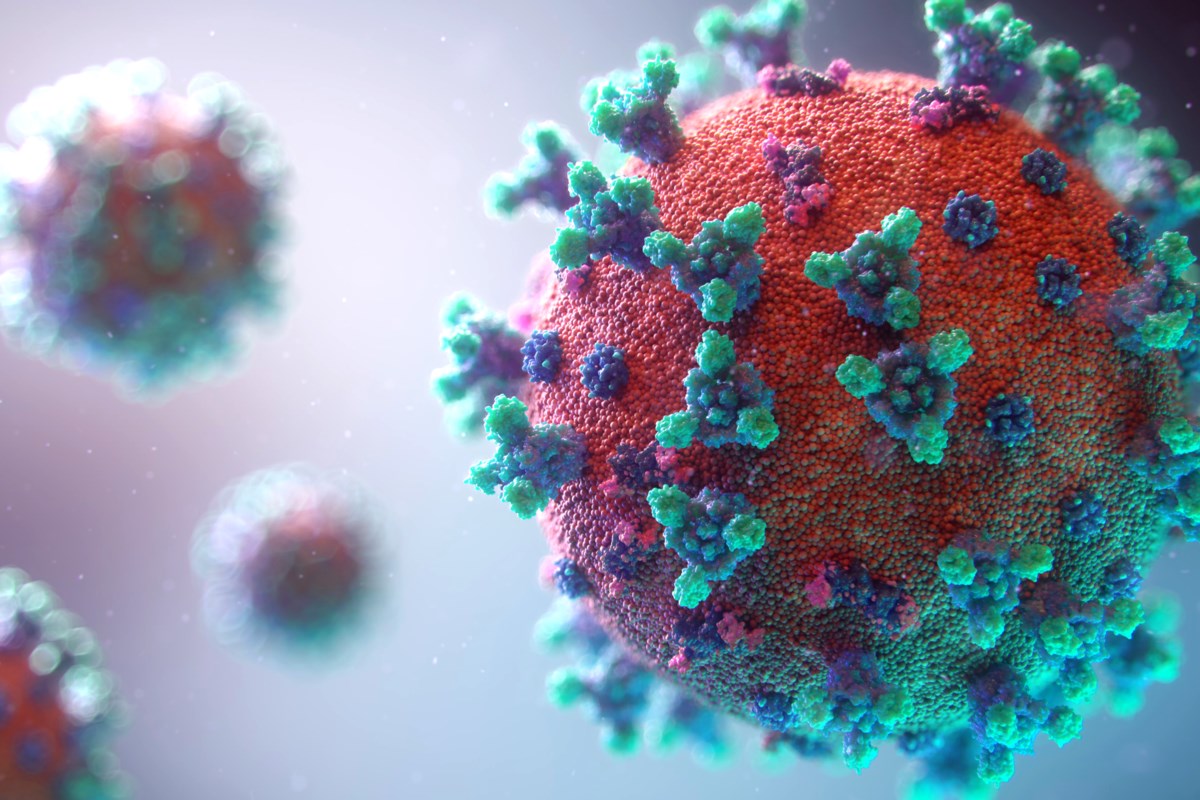 NEWS RELEASE
COVID-19/HEALTH/WELLNESS
*************************
As of today, Jan. 19, Nova Scotia has 22 active cases of COVID-19. Four new cases are being reported today.
One case is in Northern Zone and is a close contact of a previously reported case.
The other three cases are in Central Zone and are related to travel outside Atlantic Canada. The people are self-isolating, as required. One of the cases is a student who virtually attends two Nova Scotia universities. The student lives off-campus.
Nova Scotia Health Authority's labs completed 2,016 Nova Scotia tests on Jan. 18.
As of Jan. 18, 8,520 doses of COVID-19 vaccine have been administered. Of those, 2,215 Nova Scotians have received their second dose.
Since Oct. 1, Nova Scotia has completed 144,318 tests. There have been 472 positive COVID-19 cases and no deaths. No one is currently in hospital. Cases range in age from under 10 to over 70. Four hundred and fifty cases are now resolved. Cumulative cases may change as data is updated in Panorama.
Post-secondary students returning to Nova Scotia from anywhere except Prince Edward Island or Newfoundland and Labrador are strongly encouraged to visit https://covid-self-assessment.novascotia.ca/ to book a COVID-19 test for day six, seven or eight of their 14-day self-isolation period. COVID-19 testing appointments can be booked up to three days in advance.
Visit https://covid-self-assessment.novascotia.ca/ to do a self-assessment if in the past 48 hours you have had or you are currently experiencing:
— fever (i.e. chills/sweats) or cough (new or worsening)
Or:
Two or more of the following symptoms (new or worsening):
— sore throat
— runny nose/nasal congestion
— headache
— shortness of breath/difficulty breathing
Call 811 if you cannot access the online self-assessment or wish to speak with a nurse about your symptoms.
When a new case of COVID-19 is confirmed, the person is directed to self-isolate at home, away from the public, for 14 days. Public health works to identify and test people who may have come in close contact with that person.
Anyone who has travelled from anywhere except Prince Edward Island or Newfoundland and Labrador must self-isolate for 14 days. As always, anyone who develops symptoms of acute respiratory illness should limit their contact with others until they feel better.
It remains important for Nova Scotians to strictly adhere to the public health order and directives – practise good hand washing and other hygiene steps, maintain a physical distance when and where required. Wearing a non-medical mask is mandatory in most indoor public places.
Nova Scotians can find accurate, up-to-date information, handwashing posters and fact sheets at https://novascotia.ca/coronavirus .
Businesses and other organizations can find information to help them safely reopen and operate at https://novascotia.ca/reopening-nova-scotia .
Quick Facts:
— additional information on COVID-19 case data, testing and vaccines is available on https://novascotia.ca/coronavirus/data/
— a state of emergency was declared under the Emergency Management Act on March 22, 2020 and extended to Jan. 24, 2021
— online booking for COVID-19 testing appointments is available at https://covid-self-assessment.novascotia.ca/
Additional Resources:
Government of Canada: https://canada.ca/coronavirus
Government of Canada information line 1-833-784-4397 (toll-free)
The Mental Health Provincial Crisis Line is available 24/7 to anyone experiencing a mental health or addictions crisis, or someone concerned about them, by calling 1-888-429-8167 (toll-free)
If you need help with a non-crisis mental health or addiction concern call Community Mental Health and Addictions at 1-855-922-1122 (toll-free) weekdays 8:30 a.m. to 4:30 p.m.
Kids Help Phone is available 24/7 by calling 1-800-668-6868 (toll-free)
For help or information about domestic violence 24/7, call 1-855-225-0220 (toll-free)
For more information about COVID-19 testing and online booking, visit https://novascotia.ca/coronavirus/symptoms-and-testing/
*************************
Pfizer tells Canada it will not receive any Covid-19 vaccine doses next week – CNN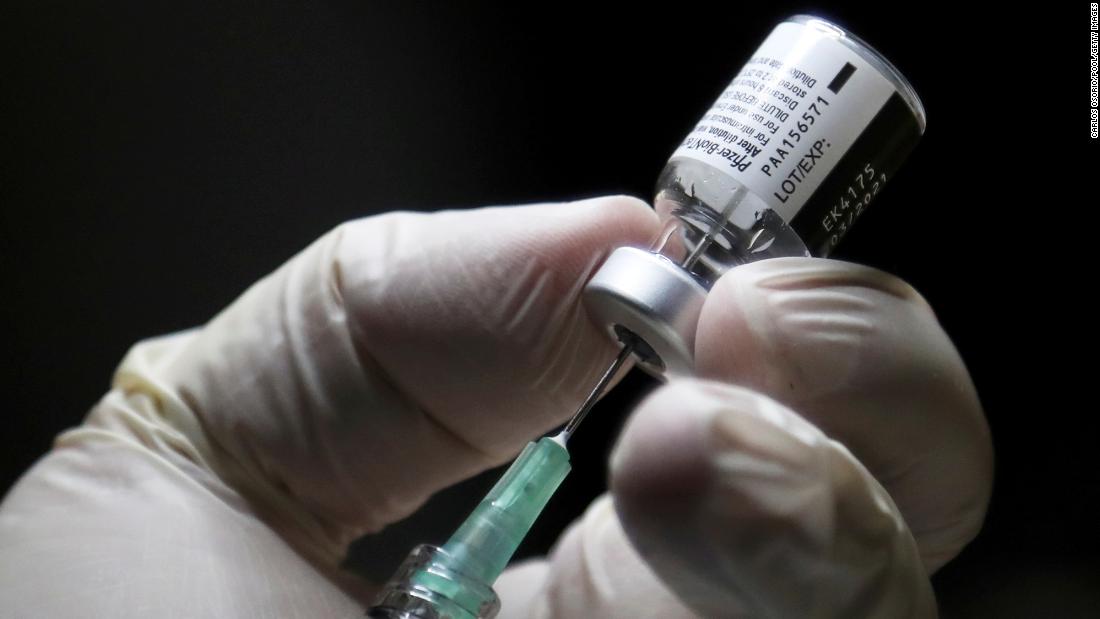 Canada's Prime Minister Justin Trudeau sought to reassure Canadians that vaccine deliveries would pick up again in a few weeks and that the overall goal, to have every willing Canadian vaccinated by September, would remain on track.
But it was Ontario's Premier Doug Ford who bluntly voiced the frustration of many provincial leaders as Pfizer continues to cut its vaccine delivery schedule to Canada.
"We got to be on these guys like a blanket, I'd be outside that guy's house. Every time he moved, I'd be saying, 'Where's our vaccines?' Other people are getting them, the European Union is getting them, why not Canada? That's my question to Pfizer, we need your support," said Ford during a Tuesday news conference.
Canada's supply of the Pfizer/BioNTech vaccine comes from the European allotment and not from nearby manufacturing facilities in the US, since the Trump administration made it clear vaccines would not be exported.
"There's a plant, a Pfizer plant, six hours in Kalamazoo, Michigan, with the Americans," Ford said. "My American friends help us out, we need help once again as we did with the PPE. You have a new President, no more excuses we need your support, and we look forward to your support and that's a direct message to President (Joe) Biden, 'help out your neighbor.'"
Ford made a direct plea to President-elect Joe Biden for a million vaccines for Canada.
The incoming Biden administration is unlikely to release vaccine doses for export in the short term as Biden transition officials have stated they are uncertain of the current supply of vaccines available in the US.
Canadian government officials made it clear Tuesday that the shortfall in deliveries from Pfizer would result in a "major reduction" in vaccinations in the coming weeks.
"There will be a considerable impact across all provinces," said Major Gen. Dany Fortin, the Canadian commander in charge of the vaccine rollout, adding, "the overall impact over the next month is in the range of a 50% decrease of expected allocation."
The pandemic curve in Canada is beginning to show signs of bending downward after weeks of lockdowns. But hospitalizations remain high, and officials say the overall death toll during this second wave could eventually be more dire than the first.
"We're all contributing to reducing the burden on the health system, supporting our health care workforce in the difficult task of planning and implementing mass vaccine rollout and giving vaccines a longer runway to begin to work as access expands to reach all Canadians," said Dr. Theresa Tam, Canada's chief public health officer during a Tuesday news conference.
Tam added on average, about 140 virus-related deaths are reported in Canada each day.