Zulu Alpha Kilo launches media offering » strategy – strategyonline.ca
Zulu Alpha Kilo launches media offering
Alicia Petralia has been hired to lead Zulumatic Media, which is connecting media to the creative process.
<!–
–>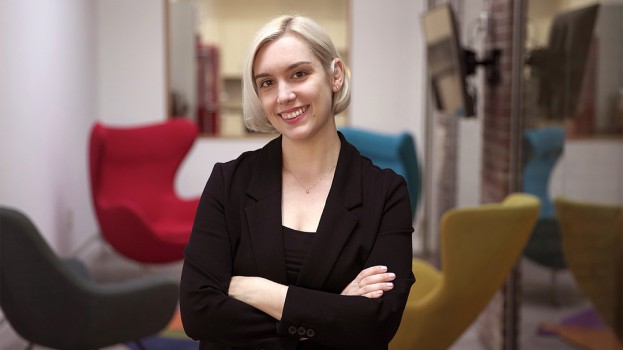 Zulu Alpha Kilo is getting into the media business with Zulumatic Media.
The digital-first offering is geared towards having a stronger connection between creativity and media to find more opportunities during the planning process, connecting with audiences in more effective ways and generating breakthrough results. While the team's capabilities have started on the digital front, Zulumatic is able to go wherever is needed to pursue client goals, and has also activated in traditional TV and OOH channels.
"As a company founded on the power of creativity, our move into media is all about creative excellence and getting closer to audiences and consumers," said Zak Mroueh, Zulu's CCO and founder.
Alicia Petralia, head of media at Zulu Alpha Kilo, adds that bringing media and creative together allows it to react faster to campaign results and social conversation.
The agency hired Alicia Petralia to lead Zulumatic in April, coming off of more than two years as digital media director at Bensimon Byrne. She also brings experience from Initiative and Mindshare, and has worked with clients including RBC, Tim Hortons and Manulife. Besides Petralia, there are five full-time staff working on the Zulumatic team, with plans to grow further.
Zulumatic has been gearing up for its public launch over the better part of the last year, working with clients like the Responsible Gambling Council. Other existing Zulu clients have signed on, including Medline Canada, D2L and recently won University Health Network.
The idea of bringing media and creative closer together isn't a new one for Zulu. Last year, production and content arm Zulubot became the first Canadian agency to partner with Snap to build AR products.
Outside of media, Zulu Alpha Kilo has also been growing on the creative front, opening an office in Vancouver and making some major appointments to guide its work.
Canada adds Russian media personalities, companies in latest round of sanctions – CP24
Analysis | House GOP embraces mainstream media after years of bashing 'fake news' – The Washington Post
[unable to retrieve full-text content]
Analysis | House GOP embraces mainstream media after years of bashing 'fake news' The Washington Post




Source link
Canada adds Russian media personalities, companies in latest round of sanctions
OTTAWA — Canada has announced it is imposing a new round of sanctions on Russian media personalities and companies accused of spreading disinformation about Moscow's invasion of Ukraine.
Foreign Affairs Minister Melanie Joly announced the latest sanctions against 38 individuals and 16 entities, saying those affected are propagating Russian President Vladimir Putin's lies.
Among those added to Canada's blacklist are several Russian singers, including former contestants on the popular Eurovision singing contest, as well as actors and athletes.
The list also includes one of Russia's largest state-owned media groups, MIA Rossiya Segodnya, which owns and operates a large number of Russian-language companies.
Many of the new additions had already been sanctioned by Canada's allies following Russia's invasion of Ukraine nearly a year ago.
The new measures come amid questions about the effectiveness of Canada's sanctions regime.
The Canadian Press reported this week that as of June 7, Canada had ordered $123 million in assets within Canada frozen, and $289 million in transactions had been blocked under sanctions prohibitions related to Russia.
But by late December, the RCMP said only $122 million in assets were listed as seized, and $292 million in transactions had been blocked despite hundreds more people associated with Russia being put on the sanctions list.
The police force did not provide an explanation for why the sums reported by financial institutions had hardly changed during that period.
This report by The Canadian Press was first published Feb. 3, 2023.
The Canadian Press