63 New Cases Of COVID-19, 1 New Death In Windsor Essex As Of Saturday – windsoriteDOTca News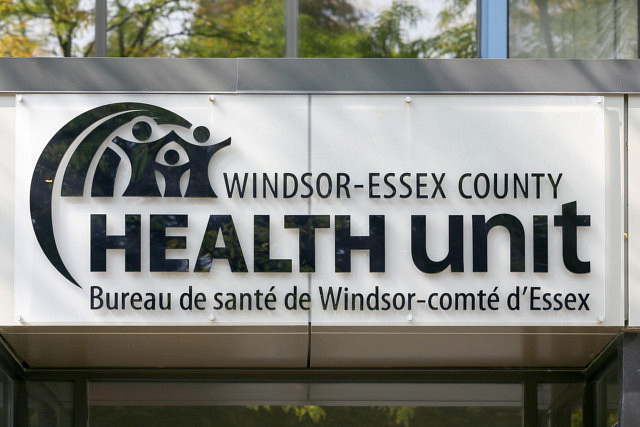 The Windsor Essex County Health Unit has announced 63 new cases of COVID-19 as of Saturday, bringing the local total to 3,570.
Cases increased from 3,507 on Friday November 27th to 3,570 on Saturday November 28th and 367 cases of COVID-19 are currently active in Windsor-Essex.
Saturday's increase in cases by 63 is the highest daily increase since June 28th.
Article Continues Below Local Sponsor Message
The Health Unit says 26 cases are close contacts of confirmed cases, 7 cases are community acquired, 2 cases are agri-farm workers, 3 cases are local health care workers, 1 case is travel related to the US, and the sources of 24 cases are still being investigated by the Health Unit's case and contact management staff.
They say 3,124 people locally have recovered (an increase of 49 recoveries today).
There has been one additional death from COVID-19 in Windsor Essex as of Saturday bringing the local death toll to 79. The Health Unit says a man in his 60s from the community passed away.
As of Saturday, the Health Unit lists 11 people as hospitalized, and 2 people in the ICU with confirmed cases of COVID-19 in Windsor Essex. Eight hospitalizations are listed at Windsor Regional Hospital.
Long-term Care / Retirement Home Outbreaks
As of Saturday, four long-term care/retirement homes remain under outbreak:
Leamington Mennonite (Leamington) has 0 resident cases and 1 staff case
Riverside Place (Windsor) has 17 resident cases and 3 staff cases (1 new staff case today)
Lifetimes on Riverside (Windsor) has 5 resident cases and 4 staff cases
Iller Lodge (Essex) has 18 resident cases and 3 staff cases
Workplace Outbreaks
As of Saturday, there are seven workplaces under outbreak:
3 outbreaks at agri-farms in Leamington
1 outbreak at a health care and social assistance workplace in Lakeshore
1 outbreak at a finance and insurance workplace in Leamington
1 outbreak at a manufacturing facility in Windsor
1 outbreak at a place of worship in Leamington
School Outbreaks
As of Saturday, two schools remain under outbreak:
W.J. Langlois Catholic Elementary School
Frank W. Begley Public School
Community Outbreaks
As of Saturday, there are two community outbreaks:
Riverplace Residence
Victoria Manor
Key COVID-19 numbers in the Ottawa area today – CBC.ca
Ottawa is reporting 136 new cases of COVID-19 on Saturday.
Western Quebec has confirmed 43 new infections today.
Today's Ottawa update
Ottawa Public Health (OPH) recorded 136 new cases of COVID-19 on Saturday. OPH also declared 111 more cases resolved and reported no new deaths.
The infection rate in Ottawa has risen to record levels since around Christmas, prompting OPH to declare the city is once again in a COVID-19 crisis.
The current lockdown in eastern Ontario went into effect Dec. 26, and is now scheduled to last until Feb. 11.
A provincial stay-at-home order is also in effect.
Numbers to watch
88.9: The number of new COVID-19 cases per 100,000 Ottawa residents, down from Friday.
1.01: The average number of people infected by a single COVID-19 case, or R(t), has been in gradual decline this month but remains unchanged since Friday. OPH aims to keep the number below one.
4.1%: Ottawa's average test positivity percentage, down from 4.5 per cent.
Across the region
Health authorities in western Quebec are reporting 43 new cases of COVID-19 but no more deaths.
Quebec's lockdown lasts until Feb. 8. It includes an 8 p.m. curfew that went into effect last weekend.
Ontario reports 3056 new COVID-19 infections, 51 more deaths – CP24 Toronto's Breaking News
Ontario is reporting more than 3,000 new COVID-19 cases and a slight decrease in hospitalizations on Saturday.
The province logged 3,056 new infections and 51 additional deaths.
Twenty-five of the latest fatalities were among long-term care home residents, according to the Ministry of Health's latest epidemiological summary.
To date, 3,162 long-term care residents have died from the disease caused by the novel coronavirus, representing 59 per cent of all virus-related deaths in the province. A total of 5,340 people have died from the virus in Ontario.
Provincial health officials said 3,212 more people have recovered from the virus on Saturday, bringing the number of active cases to 28,618.
Ontario recorded 2,998 new cases on Friday, 3,326 on Thursday and 2,961 on Wednesday.
A record 3,945 new cases were recorded on Jan. 10.
The seven-day rolling average now stands at 3,218, compared to 3,341 a week ago. Last week's average does not include the approximately 450 additional cases that were reported by Toronto Public Health on Jan. 8 due to a data backlog.
In the past 24 hours, the province processed more than 73,800 tests, down from the record 76,472 tests conducted a day ago.
The testing positivity rate now stands at 4.9 per cent, up from 4.6 per cent a day ago, according to the Ministry of Health. The positivity rate was 5.3 per cent a week ago.
Most of the cases continue to be throughout the Greater Toronto Area.
"Locally, there are 903 new cases in Toronto, 639 in Peel, 283 in York Region, 162 in Durham and 152 in Ottawa," Health Minister Christine Elliott tweeted.
Toronto, Peel Region and York Region saw a decrease in new cases compared to a day ago, while Durham and Ottawa saw an increase.
Halton Region logged 61 new infections, down 20 from Friday, and Hamilton reported 53 new cases, a notable decrease from 138 cases logged a day ago.
Only three of Ontario's 34 public health units reported zero new cases on Saturday, and 16 logged 10 or less new infections.
Patients hospitalized with the virus decreased slightly on Saturday as the province's health care system remains overwhelmed with COVID-19 cases.
According to the government, 1,632 were hospitalized with the virus in the past 24 hours, down from 1,647 a day ago. On Tuesday, 1,701 people were in hospitals across the province with the virus but hospitalizations have been decreasing slightly ever since.
Of the latest hospitalizations, 397 are in intensive care units, up from 387 on Friday, and 281 are breathing with the help of a ventilator.
There have been more than 234,300 cases of the novel coronavirus in the province since the virus emerged almost a year ago. More than 200,400 people have recovered from COVID-19.
More than 19,000 completed vaccinations
As of 8 p.m. on Saturday, the government has administered more than 189,000 doses of COVID-19 vaccines across the province.
In the past 24 hours, more than 14,400 doses were administered to Ontarians.
Since Dec. 14, more than 19,300 vaccinations have been completed across the province, as two doses of either the Pfizer-BioNTech or Moderna COVID-19 vaccines are required for full immunization.
No change to Canada's Pfizer vaccine shipments as company restores European supply – Calgary Herald
Article content continued
Alberta Health said the ministry would not be able to provide an update on the topic before Monday.
On Friday, Health Minister Tyler Shandro said he was "disappointed" in the delay, saying it meant the current phase of vaccinations in Alberta, which includes priority groups of health-care workers, would take longer to complete.
The start of the following phase, allowing seniors over 75 and Indigenous seniors over 65 to get the jab, will be consequently pushed back.
As well, Shandro said the province will be forced to delay some second doses of vaccination due to the news.
Pfizer shipments to Canada are expected to continue, but will contain fewer doses. There is no change to scheduled shipments of the Moderna vaccine.
Through end-of-day Friday, 81,561 Albertans have received their first dose of COVID-19 vaccine, an increase of 7,451 from the previous day. Among all provinces, Alberta ranks second for immunizations per capita, behind only Prince Edward Island.
The province is slated to administer at least 16,000 more jabs over the weekend, after Alberta Health Services said all previously advertised appointments had been booked.
Also Saturday, Alberta reported it had detected another 717 cases of the novel coronavirus.
The new infections came from 12,439 tests, a 5.8 per cent positivity rate, consistent with rates over the previous two days and below the seven-day average positivity rate of 6.2 per cent.