A roundup of COVID-19 developments for Monday, Aug. 17, 2020 – Winnipeg Free Press
When Brian Pallister stepped up to the line of scrimmage on July 20, the province's quarterback looked downfield and saw nothing but opportunity.
Manitoba's COVID case count was the envy of many a province and every state in the union. After starting July with a run of days that had essentially made the province free of active cases, Pallister was in the position to go big with a $2.5 million offer to have Winnipeg serve as the hub for the CFL season that suddenly seemed to be in play. Sure there was a nagging issue of a cluster or two on Hutterite colonies. But hey, that was something Manitoba could tackle in much the same way we had flattened the curve. Right?
"Manitoba is leading in recovery with a safe plan to restart our economy, which is why we are ready to make another important investment that supports the restart of our economy and invite the CFL to safely play its shortened 2020 season in Winnipeg," the premier proudly declared on that day nearly a month ago. "We are excited to work with Travel Manitoba and key economic stakeholders to develop our #RestartMB Event Attraction Strategy that will benefit the entire provincial economy, but in particular, the hardest-hit sectors of tourism and hospitality, namely restaurants and hotels."
That was then, this is now.
A province that had but 49 active cases on July 20 has now experienced a string of days where almost that many cases are added to the growing viral tally. Today, there are 232 active cases and Manitoba is now tied to with Saskatchewan for the dubious distinction of having the second most active cases per capita in the country. Manitoba's total viral load now stands at 731 since the start of the pandemic — a number almost twice as high as the count when Pallister initially decided to go deep with the CFL.
As it turns out, today was also the day the CFL's board of governors stepped up to the line of scrimmage and finally took a knee. There will be no CFL season. No Winnipeg hub. No Grey Cup.
But at least Manitoba will have an extra $2.5 million available to spend fighting a pandemic that we have yet to tackle.
— Paul Samyn, Winnipeg Free Press editor
---
THE LATEST NUMBERS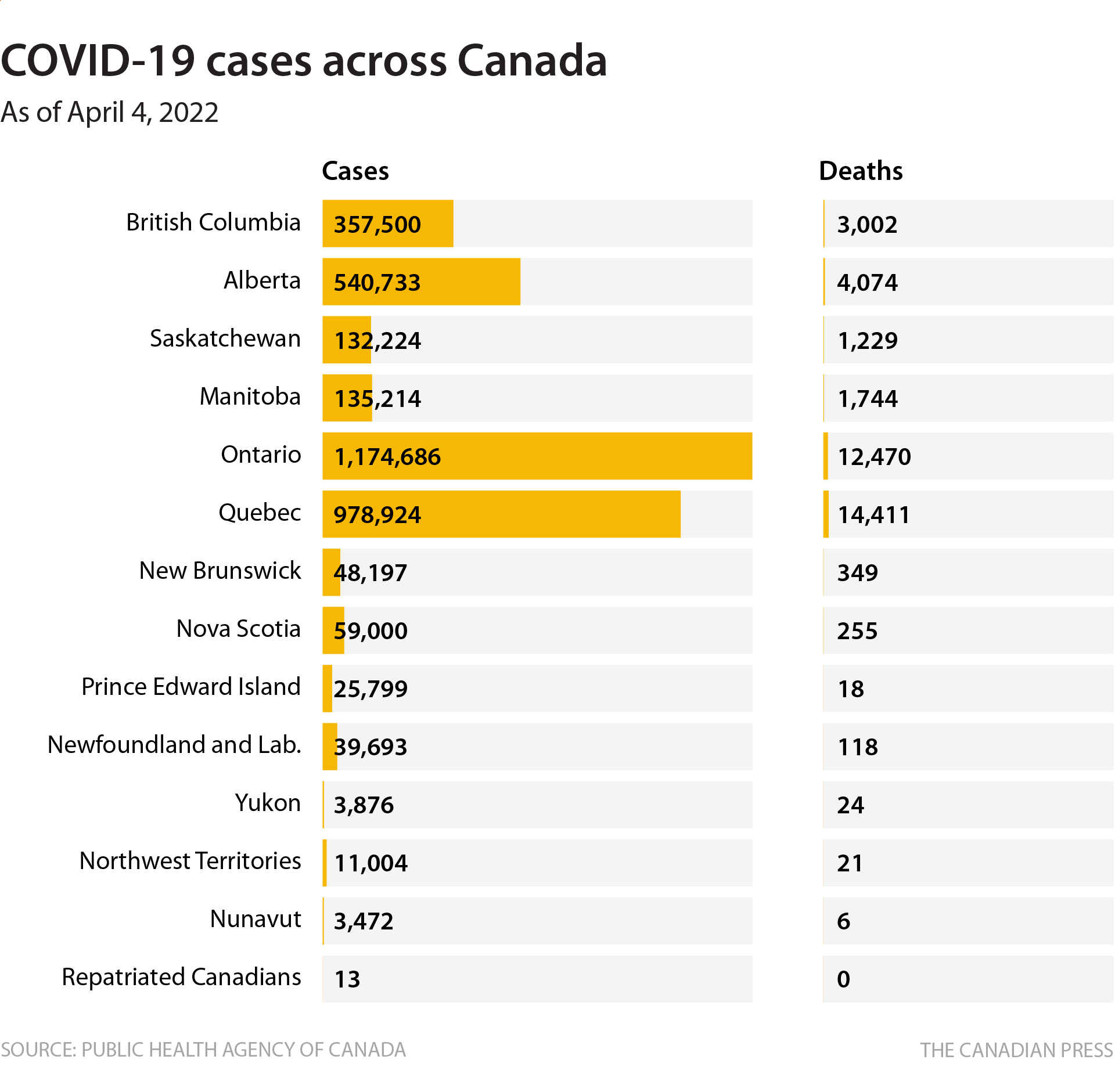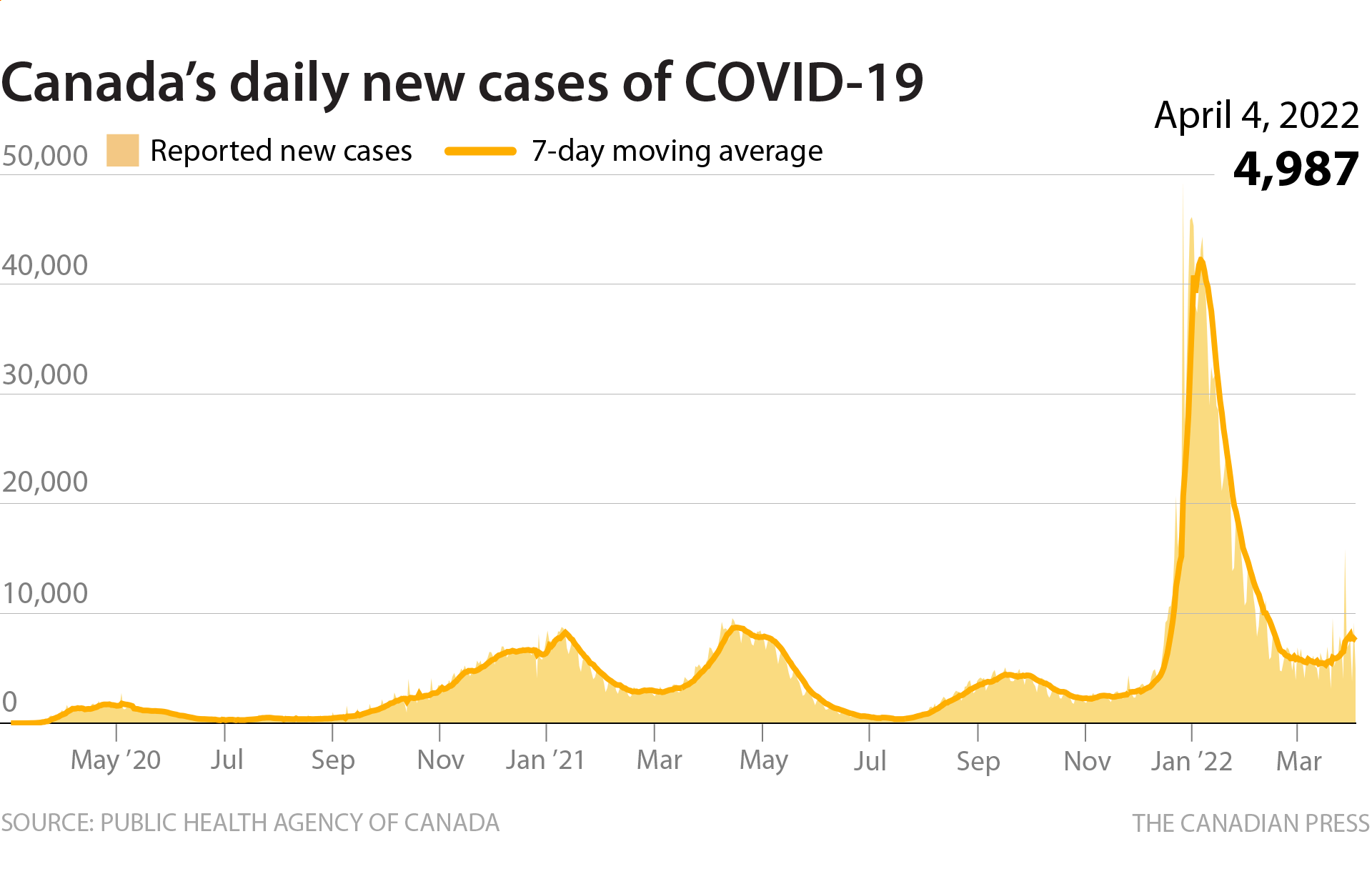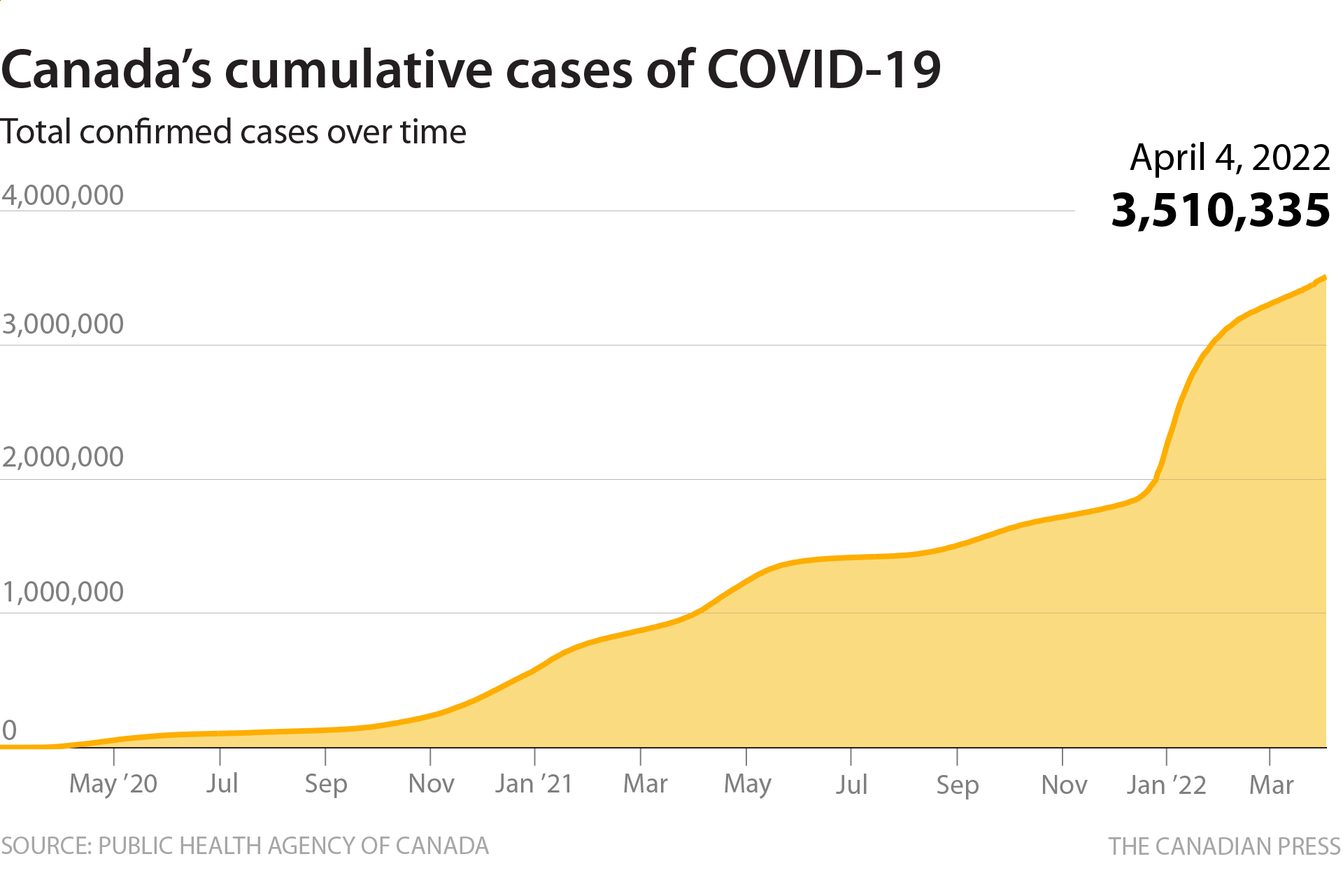 Note: Manitoba and Canada figures may not match due to differences in data sources.
THE LATEST IN MANITOBA
• Manitoba's spike in active cases — from one at the beginning of July to 232 today — comes as no surprise to Manitoba's chief medical officer, Dr. Brent Roussin. "We had that nice stretch — and we'll take it — but we knew we're in a pandemic. Most of us in public health were definitely expecting numbers like this and possibly worse in the fall respiratory virus season," he said Monday. Officials reported 38 new cases Monday, 20 of which are in the Prairie Mountain health region, 12 in the Southern health region, five in Winnipeg and one in the Interlake-Eastern health region. One of the cases in the Southern region is at a personal care home in Steinbach.
THE LATEST ELSEWHERE
• The Canadian Football League has punted its restart into 2021. For months, the nine-team league has been struggling to produce a workable plan to have some kind of season in 2020, which would have included playing all its games in Winnipeg. Deadline after deadline came and went, and the difficulties making money in a league where the bulk of revenue is ticket purchases, at a time when there would be no tickets sold, proved insurmountable. The final nail in the coffin was the federal government's denial of the league's request for a $30-million interest-free loan. It is the first time in the league's history for a season to be cancelled, and will be the first time the Grey Cup will not be presented to a Canadian champion since 1919, which predated the founding of the CFL.
• A group of parents in Quebec want the freedom to decide whether to send their children to in-person education when schools reopen, and they're willing to go to court to get it. The parents will file a motion in Quebec Superior Court arguing forced attendance during a pandemic violates their charter rights to make decisions regarding the health and safety of their children. "There are certain decisions that cannot be made by the government for people," the group's lawyer, Julius Grey, said. "Of course the government can make basic curriculum decisions — for instance, people who wanted to protect their children from the study of science were always rebuffed — but they cannot make these fundamental decisions about life, death, security." Quebec's rules say children who lack a medical reason related to COVID-19 must attend classes or be home-schooled.
• Universities across the U.S. are dealing with outbreaks as students return to campus and, apparently, throw caution to the wind when visiting local bars and nightclubs. At Oklahoma State University in Stillwater, Ok., officials reported 23 cases linked to a group of students who crowded into a local bar without masks or distancing. Other clusters popped up in dorm at the University of North Carolina and 58 cases at Notre Dame University in South Bend, In. Officials at the Universty of Tennessee at Chattanooga are trying to trace contacts with a known outbreak among members of a fraternity and a sorority. At the University of Alabama at Tuscaloosa, officials are exhorting students to protect its treasured football program. "If you don't want to protect yourself and you don't want to protect your family and you don't want to protect your friends and thousands of jobs, maybe, just maybe, you would want to protect football season so we can have it this fall," Tuscaloosa Mayor Walt Maddox said.
• In Utah, Hispanics and other people of colour are being hit disproportionately hit by workplace COVID-19 outbreaks, according to a Centers for Disease Control and Prevention report released Monday. From March to early June, 12 per cent of the state's coronavirus cases were tied to workplace outbreaks, mostly in manufacturing, construction and wholesale trade. The report found that 73 per cent of the cases in these outbreaks affected Hispanic or other people of colour, even though they only make up 24 per cent of the workers in those industries. The report noted that minority workers typically have less flexible work schedules and fewer telework opportunities compared to white employees.
QUOTE, UNQUOTE
"We're finding that the majority of community spread right now is happening from parties, either indoors or outdoors, where people are with their families or friends and believe there's no one there… (who) has COVID."
— Dr. Deborah Birx, U.S. President Donald Trump's top coronavirus adviser and coordinator of the White House coronavirus task force, told reporters outside the Arkansas Governor's Mansion Monday.
LOCAL NEWS
NATIONAL NEWS
INTERNATIONAL NEWS
COVID-19 BASICS
Staff and patients part of outbreak at Foothills Medical Centre – 660 NEWS – 660 News
CALGARY (CityNews) — An outbreak has been declared at Calgary's Foothills Medical Centre.
Alberta Health Services says that a small number of patients, along with two members of staff within one unit at the hospital, have tested positive for COVID-19.
Visitors to the unit are being restricted to end of life situations until further notice.
Testing is being offered to all patients within the affected unit, and outbreak control measures have been implemented.
Healthcare workers are responsible for self-assessing any symptoms before reporting to work, while patients who test positive for the virus are treated and isolated in designated rooms.
In a statement, AHS asserts that the hospital remains safe to visit and that there is no increased risk to visitors or patients at the hospital.
AHS declares COVID-19 outbreak on 3 units at Calgary's Foothills Medical Centre – Global News
Alberta Health Services confirmed Sunday that it declared a COVID-19 outbreak on three units at the Foothills Medical Centre in Calgary after nine patients and two staff members tested positive for the virus.
"We anticipate this situation will continue to evolve as test results come in and we will provide daily updates," AHS communications manager Melissa Ballantyne said.
All patients on the unit are offered testing, and contact tracing is ongoing, AHS said.
[ Sign up for our Health IQ newsletter for the latest coronavirus updates ]
"While we appreciate it may be difficult for some, visitors to this one unit are limited to only end-of-life situations until further notice," AHS said in a statement to Global News.
The health authority said all AHS facilities follow "rigorous infection prevention and control standards," saying that health-care workers are asked to self-assess for COVID-19 symptoms and exposure risk using a screening tool in addition to masking.
"The Foothills Medical Centre remains a safe place to visit and to receive care. There is no increased risk to patients coming to the hospital," AHS said.
"Any patient with symptoms, or who has tested positive for COVID-19, is isolated and treated in designated rooms."
© 2020 Global News, a division of Corus Entertainment Inc.
Sudbury health officials confirm eighth new COVID-19 case in 8 days – CTV Toronto
SUDBURY —
Health officials in Sudbury have confirmed the eighth new case in just over a week.
Public Health Sudbury & Districts say this latest case appears to be the result of community spread, with the exposure being unknown.
The case is the 102nd in the region. The person is now self-isolating.
This latest case comes just one day after the premier announced restrictions province-wide on social gatherings, just days after imposing these limits in the province's current hot spots of Toronto, Ottawa and Peel Region.
Anyone who is a close contact of this latest case will be contacted by public health officials.
Take the COVID-19 self-assessment here.