Alberta exempts energy companies drilling wells or building pipelines from property taxes for three years – Edmonton Journal
Article content continued
But the Rural Municipalities of Alberta (RMA) warned that the models under considerationwould cause "potentially devastating impacts on rural Alberta" and could cost rural municipalities more than $290 million in 2021 alone.
Allard said Monday the government would not be choosing any of those previous models.
Instead the government estimates its three-year plan will save the industry between $81 and $84 million.
"These measures are intended to provide much needed certainty to industry investors, municipalities, and other taxpayers for the next three years," Allard said.
Meanwhile, Allard said the government will be startinga longer-term review of the system, including the ongoing issue of energy companies' unpaid property taxes.
Tim McMillan, president and CEO of Canadian Association of Petroleum Producers, said the property assessment values being used under the current system are not accurate so he doesn't view the changes for the next three years as a tax break.
"This is an interim measure, as we're working to correct a broader system issue that has built up over a very long period of time," he said.
RMA president Al Kemmere said he hasn't crunched the numbers yet to see exactly how much municipalities will lose under this plan but said it will be "nowhere near what we were looking at under the proposals." He said he believes members of the association are willing to do their part.
Kemmere saidunpaid taxes continues to be his organization's top priority and that some members are on the cusp of not being able to pay their bills. Municipalities estimate they are owed approximately $173-million.
Large-scale Covid-19 vaccination campaign kicks off in Moscow – RT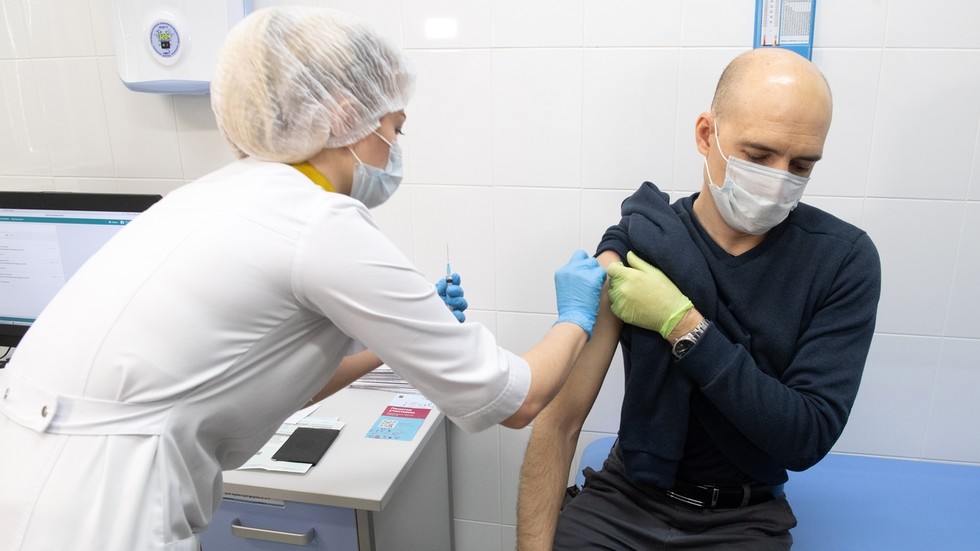 A wide-ranging anti-coronavirus vaccination campaign began in Moscow on Saturday, with thousands signing up for shots online, in the Russian capital. Frontline workers were given first priority, as previous indicated.
Those wishing to participate have to sign up online before receiving their initial dose of Sputnik V at one of the city's 70 specialist clinics. The vaccine consists of two separate injections, the second jab must be administered 21 days after the first one. The whole procedure, which includes the time needed to cool down the formula after it's removed from the freezer, takes less than an hour, officials said.
Injections are administered to people aged between 18 and 60 that present no chronic health conditions. Those who have had respiratory infections, like flu or common cold, less than two weeks ago, are not eligible. Pregnant women and breastfeeding mothers are also barred, for now.
On Friday, Moscow Mayor Sergey Sobyanin wrote on his blog that 5,000 people had signed up for the vaccine in five hours after online registration was launched. He said they were doctors, care workers, and teachers, who were "risking their health and lives the most."



Also on rt.com
Half the world could get Russian Sputnik V Covid-19 vaccine, say creators, as Moscow starts distributing doses en masse




Vaccination is free for Russian citizens. Senior health official Alexey Kuznetsov announced that Sputnik V's maximum commercial price will be 1,942 rubles ($26) for both injections.
President Vladimir Putin authorized the start of a large-scale vaccination campaign on Wednesday. Deputy Prime Minister Tatyana Golikova said all of Russia's regions would roll out their campaigns next week. Meanwhile, select groups of doctors and nurses had already been getting the vaccine, with the priority given to those on the frontline against Covid-19. The vaccination began in some army units as well.
[embedded content]
Sputnik V was created by the Moscow-based Gamaleya Research Institute. Kirill Dmitriev, the head of the Russian Direct Investment Fund which funded the development of the drug, told the BBC on Friday the plan is to vaccinate two million people in December. He added that he expected foreign regulators to approve Sputnik V in December and January.
Another Russian-made vaccine, EpiVacCorona, will be available for wider circulation on December 10, according to its developer, the Siberian-based Vector Institute.
Think your friends would be interested? Share this story!
80 New Cases Of COVID-19, 1 New Death, 2 New Outbreaks In Windsor Essex As Of Saturday – windsoriteDOTca News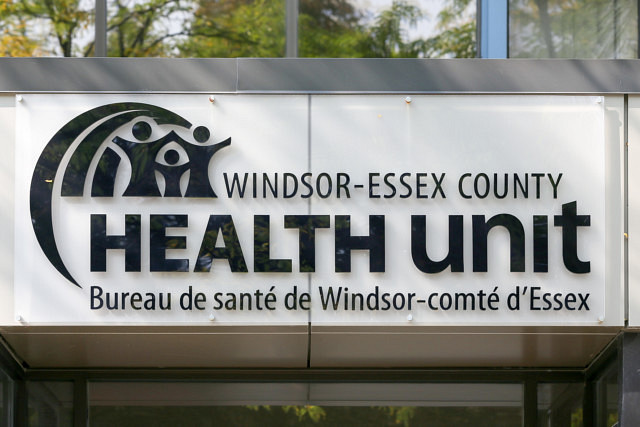 The Windsor Essex County Health Unit has announced 80 new cases of COVID-19 as of Saturday, bringing the local total to 3,941.
Cases increased from 3,864 on Friday December 4th to 3,941 on Saturday December 5th and 427 cases of COVID-19 are currently active in Windsor-Essex.
Saturday's 80 new cases is the highest daily increase in cases since June 28th.
Article Continues Below Local Sponsor Message
The Health Unit says 9 cases are close contacts of confirmed cases, 2 cases are community acquired, 2 cases are agri-farm workers, 1 case is a healthcare worker, and the origins of 66 cases are still being investigated.
They say 3,431 people locally have recovered (an increase of 73 recoveries today).
There has been one new death from COVID-19 in Windsor Essex as of Saturday bringing the local death toll to 83. The Health Unit says a man in his 80s from the community passed away.
As of Saturday, the Health Unit lists 28 hospitalizations: 21 people in acute care (1 new today), and 7 people in the ICU with confirmed cases of COVID-19 in Windsor Essex. Thirteen hospitalizations are listed at Windsor Regional Hospital.
Long-term Care / Retirement Home Outbreaks
As of Saturday, there is one new outbreak and five long-term care/retirement homes remain under outbreak:
Devonshire Retirement Residence (Windsor) has 0 resident cases and 1 staff case (new outbreak today)
Chartwell St. Clair Beach (Tecumseh) has 1 resident case and 0 staff cases
Village of Aspen Lake (Windsor) has 0 resident cases and 1 staff case
Chartwell Royal Oak Residence (Kingsville) has 0 resident cases and 2 staff cases
Leamington Mennonite (Leamington) has 0 resident cases and 2 staff cases
Riverside Place (Windsor) has 17 resident cases and 3 staff cases
Iller Lodge (Essex) has 18 resident cases and 3 staff cases
Workplace Outbreaks
As of Saturday, there is one new outbreak and eight other workplaces remain under outbreak:
3 outbreaks at agri-farms in Leamington
1 outbreak at a health care and social assistance workplace in Lakeshore
1 outbreak at a health care and social assistance workplace in Windsor (new today)
1 outbreak at a finance and insurance workplace in Leamington
1 outbreak at a manufacturing facility in Windsor
1 outbreak at a manufacturing facility in Kingsville
1 outbreak at a place of worship in Leamington
School Outbreaks
As of Saturday, three schools remain under outbreak:
Corpus Christi Catholic Middle School – Central Park Athletics Campus
W.J. Langlois Catholic Elementary School
Frank W. Begley Public School
Community Outbreaks
As of Saturday, there is one community outbreak:
Hospital Outbreaks
As of Saturday, there are two hospital outbreaks:
Hotel-Dieu Grace Healthcare
Windsor Regional Hospital
Nova Scotia reports 6 new COVID-19 cases Saturday – CBC.ca
Nova Scotia is reporting six new cases of COVID-19 Saturday.
Four of the new cases were identified in the central zone and two cases are in the eastern zone.
All of the cases are under investigation, according to a news release from the Department of Health and Wellness.
"As we get into the holiday season, weekends are usually filled with friends, family and shopping, but this year must be different," Premier Stephen McNeil said in the release.
"We need to limit our social contacts and non-essential travel, and follow all the other public health protocols. That is how we protect each other and slow the spread of COVID-19."
There are now 95 known active cases of COVID-19 in the province, down from 117.
The new cases were discovered among 1,410 tests that were completed at Nova Scotia Health Authority's labs on Friday.
Rapid testing in Halifax
On Friday, 276 tests were administered at a rapid-testing pop-up site in Halifax. No positive test results were recorded.
"It is encouraging to see new case numbers go below the double-digits we have been seeing but it is too soon to relax now," Dr. Robert Strang, Nova Scotia's chief medical officer of health, said in the release. "We must remain diligent and continue to follow public health orders and advice so we can keep our citizens safe."
Nova Scotia Health is offering rapid testing for COVID-19 at the Halifax Central Library again today.
The pop-up site is running from 10:30 a.m. to 6 p.m. and is open to people who have no symptoms and are at least 16 years old.
Rapid testing pop-up site for <a href="https://twitter.com/hashtag/COVID19?src=hash&amp;ref_src=twsrc%5Etfw">#COVID19</a> in <a href="https://twitter.com/hashtag/Halifax?src=hash&amp;ref_src=twsrc%5Etfw">#Halifax</a> TODAY (Saturday) at Halifax Central Library from 10:30 a.m. to 6 p.m. for those who are 16 years of age and older. (1/2) <a href="https://t.co/a7MPMa1GMK">pic.twitter.com/a7MPMa1GMK</a>

&mdash;@HealthNS
Individuals may go to a pop-up site if they haven't recently travelled, have had no contact with people who have the virus and haven't been at a location where there's been an exposure.
They must also not work in the hospitality industry.
The health agency has been setting up rapid testing sites as more cases of COVID-19 have been identified during the second wave of the pandemic.
On Friday, restrictions that had been put in place to stem the spread of the virus last month were extended as the province reported 15 new cases.
Those restrictions, which include stopping dine-in service at restaurants and closing gyms, museums and libraries, were announced on Nov. 24. They were supposed to stay in place for at least two weeks.
COVID-19 in the Atlantic provinces
The latest numbers from the Atlantic provinces are:
Symptoms
Anyone with one of the following symptoms should visit the COVID-19 self-assessment website or call 811:
Fever.
Cough or worsening of a previous cough.
Anyone with two or more of the following symptoms is also asked to visit the website or call 811:
Sore throat.
Headache.
Shortness of breath.
Runny nose.
MORE TOP STORIES