Amazon, Apple, Google, Zigbee Alliance and Board Members Form Working Group to Develop Open Standard for Smart Home Devices – AiThority
Project Connected Home over IP Intends to Simplify Development for Device Manufacturers and Increase Compatibility for Consumers
Seattle and Cupertino, Mountain View and Davis, California — Amazon, Apple, Google, and the Zigbee Alliance announced a new working group that plans to develop and promote the adoption of a new, royalty-free connectivity standard to increase compatibility among smart home products, with security as a fundamental design tenet. Zigbee Alliance board member companies such as IKEA, Legrand, NXP Semiconductors, Resideo, Samsung SmartThings, Schneider Electric, Signify (formerly Philips Lighting), Silicon Labs, Somfy, and Wulian are also onboard to join the working group and contribute to the project.
The goal of the Connected Home over IP project is to simplify development for manufacturers and increase compatibility for consumers. The project is built around a shared belief that smart home devices should be secure, reliable, and seamless to use. By building upon Internet Protocol (IP), the project aims to enable communication across smart home devices, mobile apps, and cloud services and to define a specific set of IP-based networking technologies for device certification.
Read More: Pet Technology Unleashed! Pawtocol Launches Its First IEO
The industry working group will take an open-source approach for the development and implementation of a new, unified connectivity protocol. The project intends to use contributions from market-tested smart home technologies from Amazon, Apple, Google, Zigbee Alliance, and others. The decision to leverage these technologies is expected to accelerate the development of the protocol, and deliver benefits to manufacturers and consumers faster.
Read More: Like a Machine: How RPA, ML and AI Deliver Smoother and More Streamlined Processes to Accounts Receivable Departments
The project aims to make it easier for device manufacturers to build devices that are compatible with smart home and voice services such as Amazon's Alexa, Apple's Siri, Google's Assistant, and others. The planned protocol will complement existing technologies, and working group members encourage device manufacturers to continue innovating using technologies available today.
Project Connected Home over IP welcomes device manufacturers, silicon providers, and other developers from across the smart home industry to participate in and contribute to the standard.
Animal Crossing: Pocket Camp will have a New Horizons update themed event, features Lottie from Happy Home Paradise DLC – Nintendo Wire
It has been a big day for Animal Crossing fans! Today's Animal Crossing: New Horizons Direct showed off what's coming to the Nintendo Switch title next month, as well as the announcement of paid DLC, details on the next series of amiibo cards, and more. Not everything made it into the presentation, as noted by the official Japanese Nintendo site. Animal Crossing: Pocket Camp, the mobile Animal Crossing game, is joining in with an event to celebrate the new update. Lottie from Paradise Planning is ready to party too!
So far we know that the event login bonus will be your new work uniform from Animal Crossing: New Horizons – Happy Home Paradise (the paid DLC). Nintendo is also teasing that we might see new Villagers roaming around the campgrounds (possibly the "new" Villagers being added to New Horizons)! This lines up with the first New Horizons-focused event that Pocket Camp had way back in March 2020. Lottie's integration hasn't been clarified yet – as the monthly event representative at your campsite or as a purchasable NPC via Leaf Tickets. At least, given the render, we know she'll be included somehow.
Expect more details from the official Animal Crossing: Pocket Camp Twitter account later this month as we quickly approach Thursday, October 28th.
Amazon-owned Twitch says source code exposed in last week's data breach – Reuters
Oct 15 (Reuters) – Amazon.com Inc-owned (AMZN.O) Twitch said on Friday that last week's data breach at the live streaming e-sports platform contained documents from its source code.
Passwords, login credentials, full credit card numbers and bank details of users were not accessed or exposed in the breach, Twitch said in a statement.
The platform, which is used by video gamers for interacting with users while live streaming content, had blamed the breach on an error in the server configuration change.
Server configuration changes are performed during server maintenance. A faulty configuration can expose the data stored in the servers to unauthorized access.
Twitch said it was "confident" the incident affected only a small number of users and that it was contacting those who had been directly impacted. The platform has more than 30 million average daily visitors.
Video Games Chronicle had reported that about 125 gigabytes of data was leaked in the breach, including details on Twitch's highest-paid video game streamers since 2019.
Reporting by Chavi Mehta and Eva Mathews in Bengaluru; Editing by Aditya Soni
Our Standards: The Thomson Reuters Trust Principles.
Forget USB-C: iPhone 13 Pro Max is the first flagship able to last 3 days on a single charge! – PhoneArena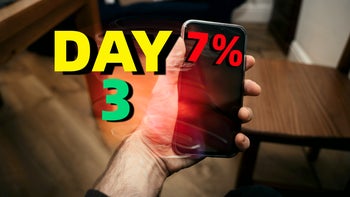 At first glance, the iPhone 13 could have been called "iPhone 12S", and no one would have argued against that. However, if we start digging deeper, we actually come to realize that this upgrade is quite significant, especially when it comes to two of the most important features of any smartphone.
The first, of course, is the display, which now supports ProMotion at 120Hz, as far as the iPhone 13 Pro and iPhone 13 Pro Max are concerned. And that's amazing! Apple's implementation is smart and easy on the battery life.
That being said, this "win" is a little bit bittersweet because it took Cupertino forever to bring the iPhone up to date when it comes to screen refresh rate, and the standard iPhone 13 is still stuck at 60Hz, instead of at least 90Hz. For reference, the upcoming standard Pixel 6 is expected to support a 90Hz refresh rate, while the regular Galaxy S21 goes up to 120Hz.
iPhone 13 Pro Max: Tests and real-life use say that's the battery life benchmark phone for 2021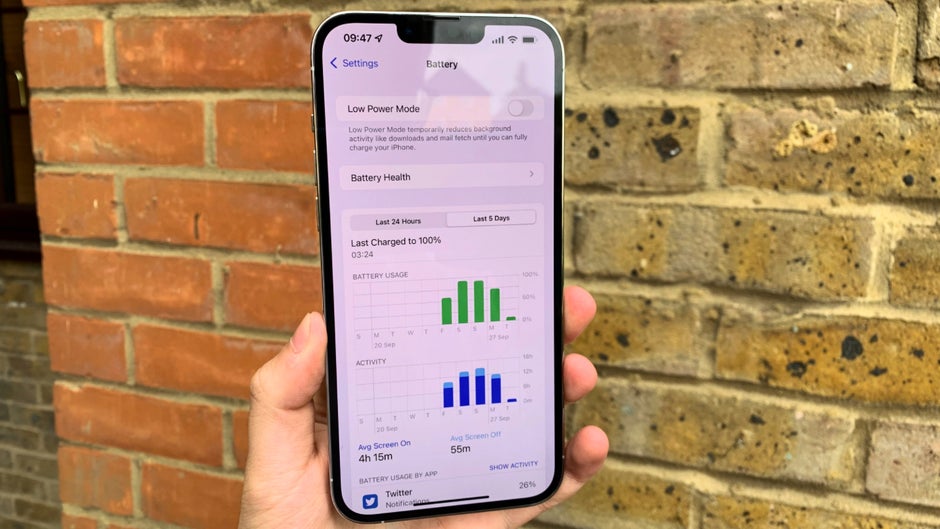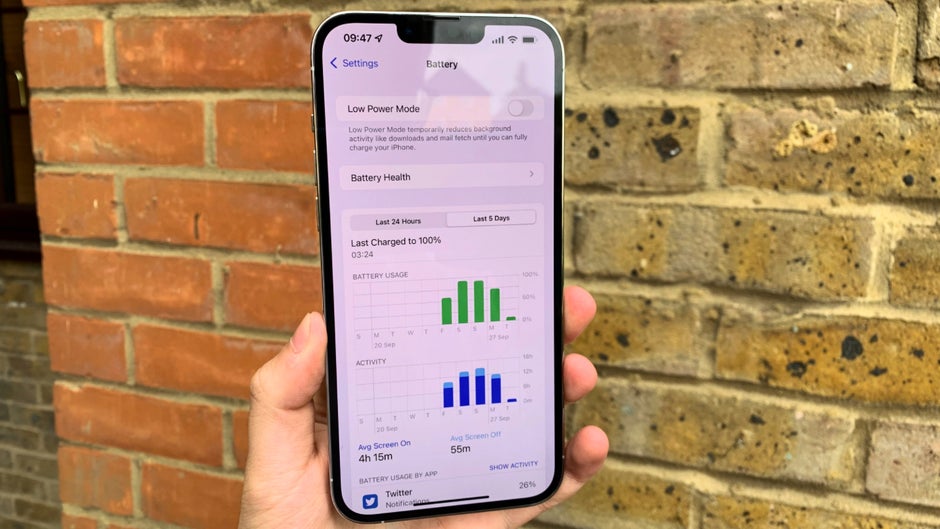 Challenging Samsung!
Screens aside, the other important aspect of the iPhone 13 series that's elevated Apple's devices to new heights is the battery life, which has been much improved across the line. But undoubtedly, it's the iPhone 13 Pro Max that steals the show, the headlines, and perhaps even the sales – we'll have to wait and see about that.According to standardized tests which you can check out in our iPhone 13 Pro Max review, and day-to-day use, the iPhone 13 Pro Max can easily last two days on a single charge. For example, our controlled battery tests show:
18:52 hours of web browsing
10:23 hours of YouTube video streaming
10:29 hours of 3D gaming
And that's not
only
according to
our
tests and real-world use but according to almost anyone who's had a chance to get their hands on an iPhone 13 Pro Max. In fact,
Twitter
is full of people who are bragging left and right how their 13 Pro Max has incredible battery life, and for once… that's fair!
To put the numbers into perspective, the
Galaxy S21 Ultra
, which comes with a 5000 mAh battery (vs 4352 mAh on the iPhone 13 Pro Max), and is regarded as the Android flagship with some of the best battery life around, manages:
16:07 hours of web browsing (-13.2% compared to the iPhone 13 Pro Max)
8:52 hours of YouTube video streaming (-16.7% compared to the iPhone 13 Pro Max)
8:40 hours of 3D gaming (-18.3% compared to the iPhone 13 Pro Max)
iPhone 13 Pro Max: The first iPhone that could last up to three days on a single charge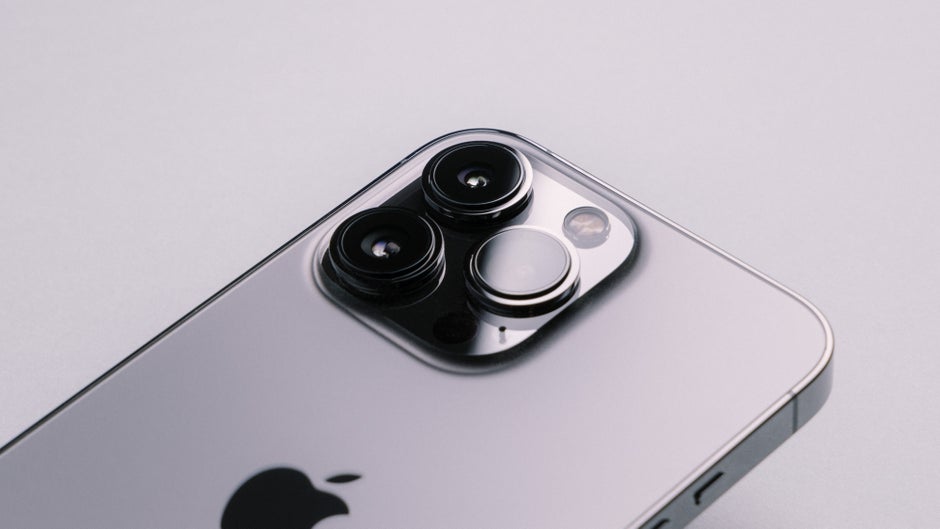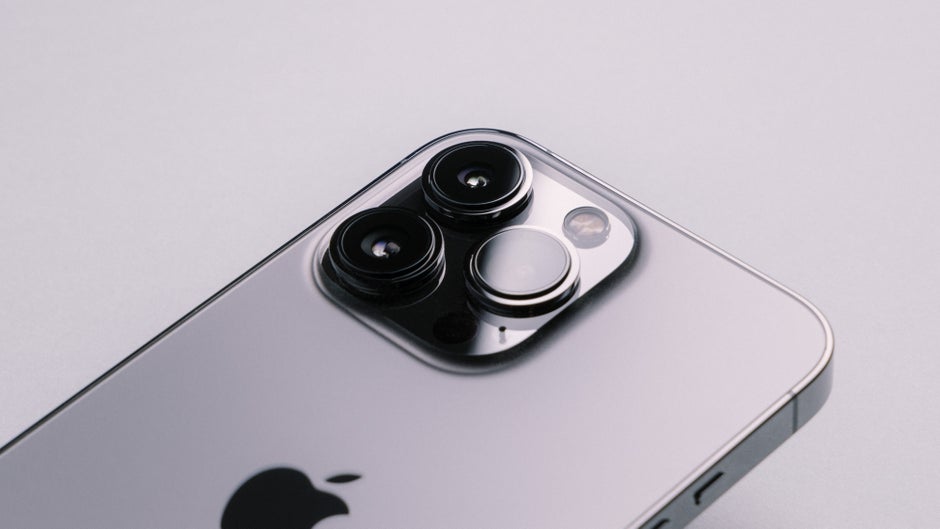 It's what you call… bananas!
Day 1 – 7h 50min screen on time, around 40% of charge left
Day 2 – 11h 49min screen on time, around 10% of charge left
Day 3 – 11h 37min screen on time, around 10% of charge left
Day 4 – 10h 8min screen on time, around 25% of charge left
Day 5 – 3h 15min screen on time (so far), 68% of charge left
As you can see, Joshua was able to hit some absolutely incredible numbers, and he does use his phone a lot!
10-12 hours of screen-on-time combined with Apple's unmatched stand-by time, when you could put your iPhone on the bedside table, and wake up with only 3-5% battery life loss, are more than good enough indicators that this might be the first iPhone ever (!) able to last for up to three days on a single charge!
But will
your

iPhone 13 Pro Max last three days before you need to charge it?

Now, before you roll your eyes, no – I'm not talking about users who don't put their phones down all day, do intense gaming, or use navigation for three hours straight. We're talking "regular users". Perhaps someone who works 8-10 hours a day and "has other things to do". Then the 10-12 hours of SOT can easily be spread between two, or yes – even three days, even if you use your iPhone 13 Pro Max for several hours a day, averaging about 3 hours of SOT.

Does that mean you should leave your charger at home and embark on a "single charge" weekend trip? Absolutely no. But if you are a little bit more aware of how you use your phone, and perhaps toggle Apple's Power saving mode on (which by the way will limit the iPhone 13 Pro's refresh rate to 10-60Hz), you could easily push the biggest iPhone to three days of use!
The incredible battery life that Apple's managed to achieve is thanks to a variety of factors
A super-efficient A15 Bionic chip, which is the unsung hero of the iPhone 13 series' battery triumph
120Hz refresh rate, which varies depending on your touch – how fast you scroll, what content you are viewing etc.
Simply, bigger batteries – especially on the iPhone 13 Pro Max, compared to previous big iPhones
iPhone 13 Pro series: Battery life = WOW, charging experience = LOL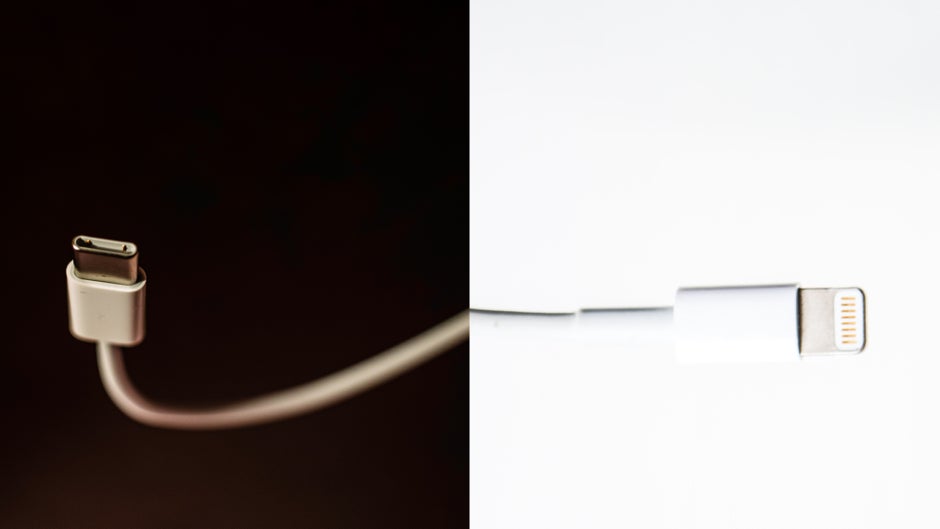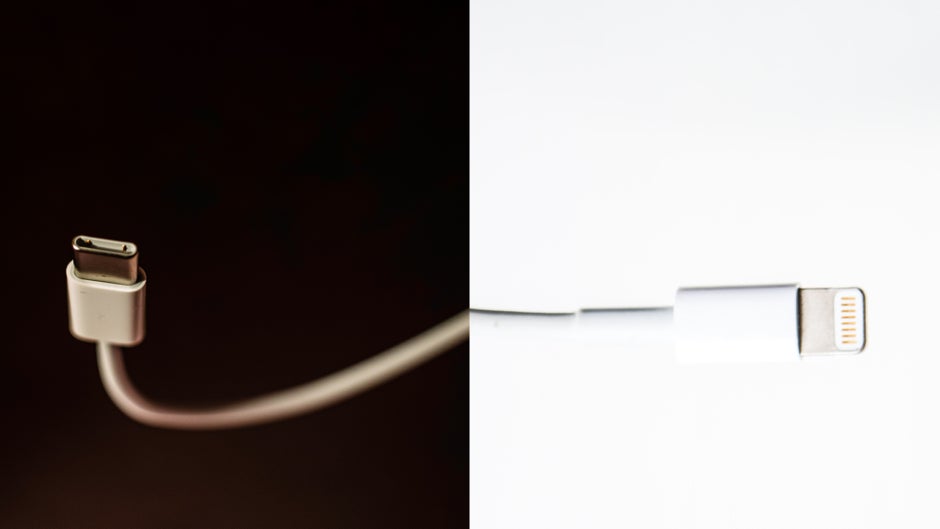 Lightning strikes… fast?! No, not really.
In the end, we have to congratulate Apple on what it's achieved here. Back in the day, battery comparisons used to be dominated by Android phones. Huawei's
Mate 20 Pro
and P30 Pro phones managed to achieve incredible results thanks to aggressive background processing management, optimization, and huge (at the time) batteries. However, they didn't have the super-bright high-refresh-rate screen or the 13 Pro Max's incredibly powerful processor.
All of that being said, we can't let some things slide, and although the iPhone 13 Pro Max's battery endurance is remarkable, we can't overlook:
The (still) painfully slow charging speeds, compared to competitors like OnePlus and Xiaomi
The (still) terribly inconvenient Lighting port (given that Apple's own Macs and iPads have moved on to USB-C)
For example, I pretty much never worry about the battery on my Huawei P30 Pro. The phone is two years old and doesn't last as long as it used to, but the super-fast charging speeds give me a peace of mind. If I'm in a hurry, I can plug it in for 10-20 minutes, and I'd be good to go. You don't get that with an iPhone.
We hope Apple will be ready to address both of these concerns with the iPhone 14 series, although it's not going to be a big surprise if we have to wait for the iPhone 15 to wave goodbye to the Lightning port. Interestingly, it's rumored that the iPhone 15 might lose the port altogether and stick to MagSafe only. Can't wait to see how this one unfolds!