Apple has secret team working on satellites to beam data to devices – BNNBloomberg.ca
Apple Inc. has a secret team working on satellites and related wireless technology, striving to find new ways to beam data such as internet connectivity directly to its devices, according to people familiar with the work.
The Cupertino, California-based iPhone maker has about a dozen engineers from the aerospace, satellite and antenna design industries working on the project with the goal of deploying their results within five years, said the people, who asked not to be identified discussing internal company efforts. Work on the project is still early and could be abandoned, the people said, and a clear direction and use for satellites hasn't been finalized. Still, Apple Chief Executive Officer Tim Cook has shown interest in the project, indicating it's a company priority.
Apple's work on communications satellites and next-generation wireless technology means the aim is likely to beam data to a user's device, potentially mitigating the dependence on wireless carriers, or for linking devices together without a traditional network. Apple could also be exploring satellites for more precise location tracking for its devices, enabling improved maps and new features.
It's not clear if Apple intends to pursue the costly development of a satellite constellation itself or simply harness on-the-ground equipment that would take data from existing satellites and send it to mobile devices. Northrop Grumman Corp., Lockheed Martin Corp. and Boeing Co. are some of the biggest satellite makers. An Apple spokeswoman declined to comment.
Amazon.com Inc. plans to deploy more than 3,000 satellites as part of a future constellation. However, the industry is littered with failures. Iridium LLC filed for bankruptcy protection in 1999, and Teledesic abandoned its "internet from the sky" plan more than a decade ago. Newer efforts from Facebook, SpaceX and Amazon are a long way from generating revenue, and Apple rarely enters new categories without a clear way to make money.
"The lessons of prior failures like Iridium, Globalstar and Teledesic are that it's really hard to find a viable business plan for multibillion-dollar satellite communications projects," said Tim Farrar, a satellite expert and principal at TMF associates.
In recent months, Apple has started hiring new software and hardware experts for the team, seeking engineers with experience in designing components for communications equipment. The company has also hired additional executives from the aerospace and wireless data delivery fields.
The team is led by Michael Trela and John Fenwick, former aerospace engineers who helped lead satellite imaging company Skybox Imaging before it sold to Google in 2014. The pair led Google's satellite and spacecraft operations until leaving together in 2017 to begin a new initiative at Apple, Bloomberg News reported at the time.
During their first year and a half at Apple, Trela and Fenwick explored the feasibility of developing satellite technology and understanding the problem they want to solve, and in recent months have started intensifying work on the project. The effort suffered a setback earlier this year when its previous leader, Greg Duffy, left Apple after joining in 2016. Duffy, the co-founder of camera startup Dropcam, which Google acquired in 2014, reported to Dan Riccio, Apple's senior vice president of hardware engineering.
On his LinkedIn profile, Duffy said he worked on projects involving "satellite communications, wireless, and home products/technologies." He declined to comment more specifically on his work at Apple.
Trela and Fenwick still work within Apple's hardware engineering division, but now report to Riccio's lieutenant in charge of iPhone engineering.
The team has recently added people from the wireless industry, including engineer Matt Ettus, who now helps lead the initiative, people familiar with the team said. Ettus is one of the foremost names in wireless technologies and created Ettus Research, a National Instruments Corp.-owned firm that sells wireless networking equipment.
Apple has also hired Ashley Moore Williams, a longtime executive from Aerospace Corp. who focused on communication satellites, and Daniel Ellis, a former Netflix Inc. executive who helped oversee the company's Content Delivery Network, or CDN. Ellis has experience in building networks that can beam content and information on a global scale.
The work on satellite technology is one of several "special projects" — an Apple term for skunkworks initiatives or development of major new product categories — under way at the company.
As Bloomberg has previously reported, Apple also is working on a virtual reality headset to debut as early as 2021, augmented reality glasses for launch after that, MicroLED screens for future devices, new home products, self-driving car technology and a future Apple Watch that can analyze a user's blood chemistry to determine glucose levels. Apple is also expanding its in-house chip development, seeking to replace Intel Corp. as its Mac processor maker, and Intel and Qualcomm Inc. as the providers of its modem component for phones.
Under Cook, Apple has rapidly expanded its research and development budget, spending $16 billion in the 2019 fiscal year, an increase of 14 per cent from the prior year, according to company filings. One of Apple's primary goals is to bring more of the technology behind its products in house, which is what work on satellites could eventually enable.
Xiaomi Redmi Note 10 major leak reveals design, Snadragon 678 chipset – GSMArena.com news – GSMArena.com
Xiaomi will announce its Redmi Note 10 lineup on March 4 but the phone keeps leaking all over the palce. After we saw its box and back panel, now we get to learn more about the phone itself, including screen, charging, and chipset.
The Redmi Note 10 will be powered by a Snapdragon 678 – a slightly enhanced SD675, built on the 11nm LLP process. It will have an overclocked main CPU dual-core cluster at 2.2 GHz, while a 5,000 mAh battery will keep the lights on.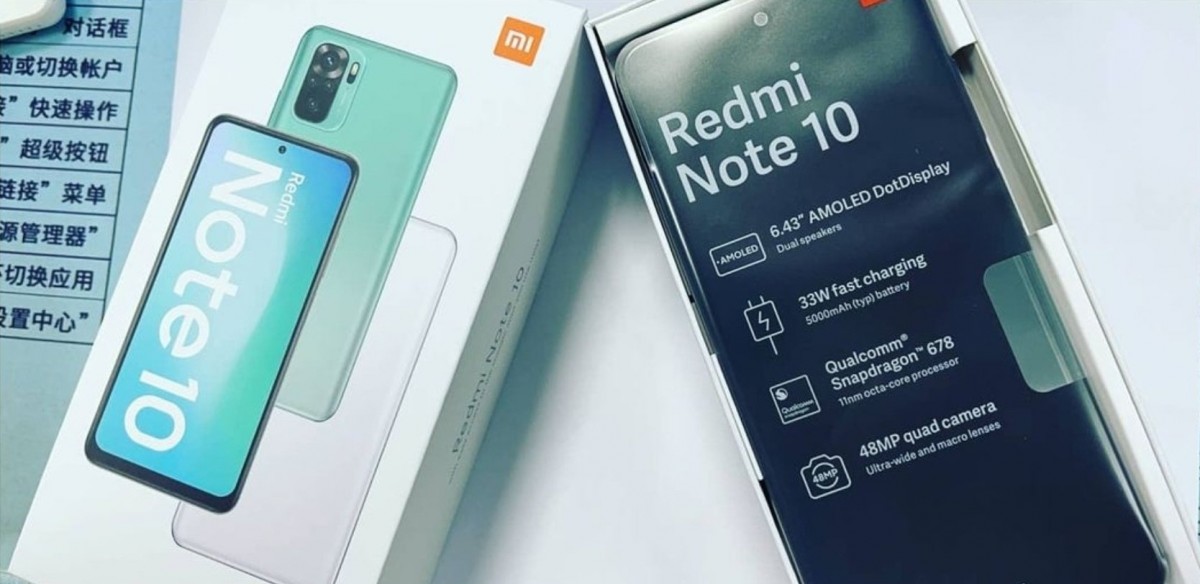 The battery is a ever so sslightly smaller than the Redmi Note 9's (which had a 5,020 mAh power cell) but will bring 33W fast charging, becoming the first non-Pro Redmi Note to have such high rates.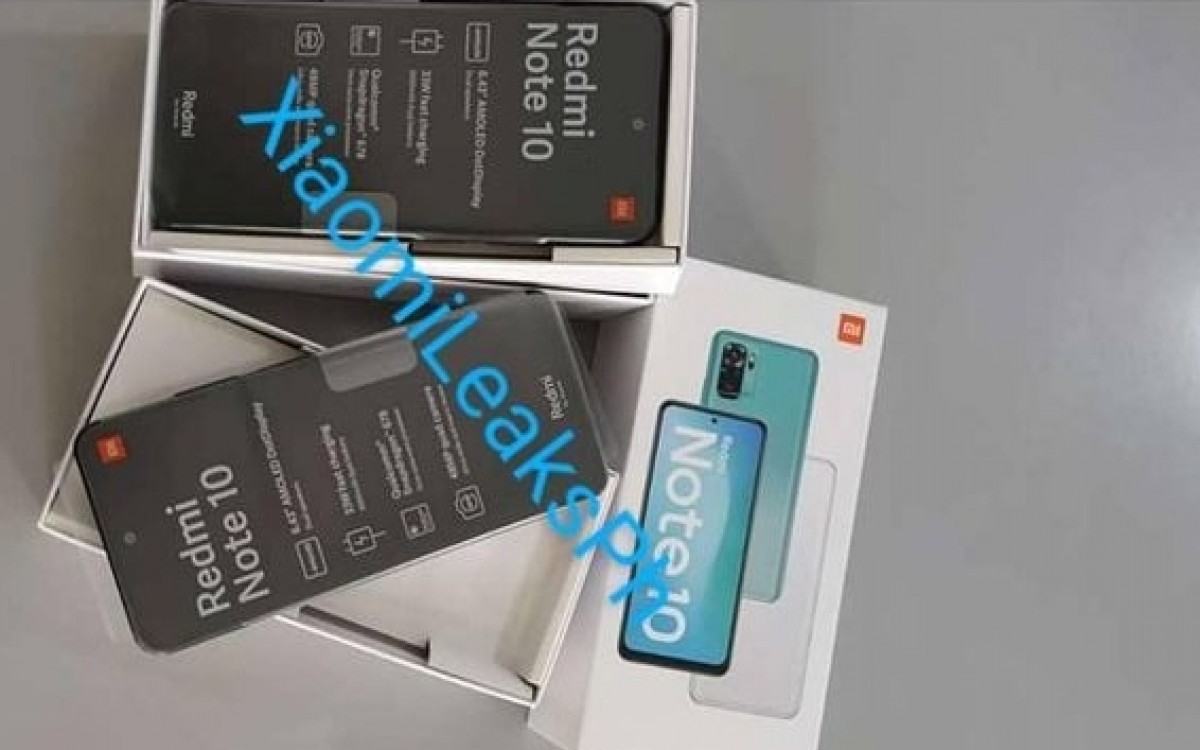 The image also reveals a 6.43" Super AMOLED screen with a single punch hole for the selfie camera in the middle. This Redmi Note 10 will also have dual speakers, which is hardly any surprise – there'll be a dedicated one on the bottom, while the earpiece on top will act as the other channel.
Source 1 (deleted) • Source 2 | Via
Vivo S9 5G confirmed to feature Dimensity 1100 and UFS 3.1 – gizmochina
Today, Vivo rolled a promo video of the Vivo S9 5G smartphone that is slated to launch on March 3 in China. The design of the Vivo S9 5G was revealed last week through its official renders. Today's promo video teases the handset in real and confirms some of its key features.
The short video reveals that the Vivo S9 5G has a wider notch on the display like the predecessor Vivo S7 5G smartphone. The notch houses a dual selfie camera system. The company confirmed last week that it includes a 44-megapixel lens as the primary selfie camera.
The backside of the Vivo S9 5G has a rectangle-shaped module for its triple camera system. Leaks have claimed that it includes a 64-megapixel main camera. The promo video confirms that the Vivo S9 5G is powered by the Dimensity 1100 chipset and UFS 3.1 storage.
Speaking of Dimensity 1100, the handset has appeared with the chipset and 12 GB of RAM on Geekbench. The handset can be seen running on Android 11 OS. In the single-core test, the handset scored 860 points and it recorded a score of 3532 in the multi-core test.
Other leaks have revealed that the Vivo S9 5G will sport an AMOLED screen that offers a 90Hz refresh rate. The device could be housing a 4,100mAh battery that supports 33W fast charging.
The Vivo S9e 5G is also going to launch with Vivo S9 5G on Wednesday. The company has confirmed that the device will sport a 32-megapixel selfie camera. Past reports have revealed that the Vivo S9e has specs like Dimensity 820 chipset, 8 GB of RAM, and a 4,100mAh battery with 33W fast charging.
RELATED:
[embedded content]
ALWAYS BE THE FIRST TO KNOW – FOLLOW US!
'Genshin Impact' Reveals Hu Tao Banner Date, Time And Rate-Up 4 Stars – Forbes
Things are getting real as Hu Tao is nearly upon us in Genshin Impact. After showing off the character yesterday, Genshin Impact has now confirmed the date, time and her companion 4 stars for her banner.
Hu Tao will arrive:
Tuesday, March 2 at 18:00 server time (usually in the afternoon in the West).
She will have Xiangling, Chongyun and Xingqiu as her 4 star rate-up buddies.
In addition to this, Hu Tao will get a story quest that will go live at the same time, and will be permanently unlocked and available if you have hit AR40 or above. A few days later on March 5, there will be a new Vishaps and Where to Find Them event, which may be one of the last for this patch.
Hu Tao's banner will be like the last two banners, Xiao and Keqing, and run for two weeks, as we are moving away from the three week rotations we saw for many months before this. I am not sure whether this is better for miHoYo or the players. More banners means more chances at different heroes, but a shorter time means more limited availability and less time to grind Primogems during that period. Though there's a pretty hard limit on how many you can get, anyway. All in all I think it's probably…better? I'd rather have more banners more often, I think, especially if they're starting to bring back old featured characters like Venti, which they're doing in the next patch.
As we learned yesterday, Hu Tao is a pyro DPS hero, combining elements of Xiao's kit, where she sacrifices health to do elemental damage, and Childe, where she activates an elemental damage mode that lasts for a period of time, and marks enemies for constant DoT. She'll be a good addition to a team, though if you just got Xiao, it feels like she may serve kind of the same role, and certainly is not a support character, that much is clear.
I am still debating whether or not I'm going to go for Hu Tao. I just finished powering up Diluc who should occupy almost the same role as her on my team, plus he's a Claymore. I do have a spare level 90 5 star spear sitting around, waiting to be used by someone other than Xiangling, however…
Speaking of Xiangling, I have both her and Chongyun constellation maxed, so not feeling those rate-ups. I do need a lot more of Xinqiu, however, so if I get him, that will be nice, and he makes for a great support with his rain swords.
Anyway, see you next Tuesday.
Follow me on Twitter, YouTube, Facebook and Instagram. Pick up my sci-fi novels the Herokiller series, and The Earthborn Trilogy, which is also on audiobook.