Asteroid 2011 ES4 to make its closest approach to Earth, closer than any asteroid in next decade – The Indian Express
By:
Tech Desk
| New Delhi |

Updated: August 29, 2020 3:07:46 pm
The probability of an asteroid 2011 ES4 hitting Earth is almost negligible (Representational Image)
On September 1, asteroid 2011 ES4 will make a close approach towards Earth and will be closer to our planet than the Moon. The estimated distance of the asteroid is 1.2 lakh km. To give you a perspective, Moon is 3.84 lakh km away as it orbits around the Earth. Despite the record distance, the probability of an asteroid 2011 ES4 hitting Earth is almost negligible.
First discovered in 2011, this asteroid passes by Earth every nine years. The last time it made a close approach, it was visible from our planet for four days. However, this time it will be closest to the planet than before. The asteroid is 20 metre wide and even if it gets on the impact trajectory, it will be destroyed in the atmosphere before touching the surface.
"Potentially Hazardous Asteroids (PHAs) are currently defined based on parameters that measure the asteroid's potential to make threatening close approaches to the Earth. Specifically, all asteroids with a minimum orbit intersection distance (MOID) of 0.05 au or less and an absolute magnitude (H) of 22.0 or less are considered PHAs," NASA had said earlier this year.
The asteroid 2011 ES4 will be travelling at a speed of 29,367 km per hour. It will be the closest to Earth for another decade as asteroid 2008 DB will be in a similar trajectory in 2032.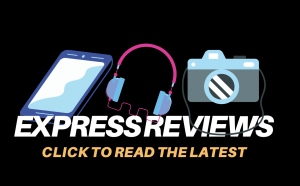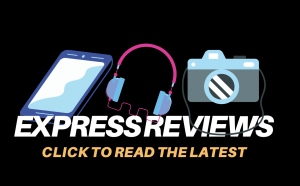 Recently another celestial object, Asteroid 2018 VP1 was identified as it is set to pass by a day before US Presidential Election on November 2. However, the chances of it making an impact were 0.41 per cent. Because of its small shape, it will not cause any damage as the earth's atmosphere will reduce it to ashes before it hits the surface.
ALSO READ | NASA's retired satellite from 1960s to return in debris this weekend
According to NASA, asteroid 2011 ES4 is a NEO (Near-Earth Object), which will help scientists to study the history of our solar system.
Express Tech is now on Telegram. Click here to join our channel (@expresstechie) and stay updated with the latest tech news.
📣 The Indian Express is now on Telegram. Click here to join our channel (@indianexpress) and stay updated with the latest headlines
For all the latest Technology News, download Indian Express App.
© IE Online Media Services Pvt Ltd
NASA tweaks space station's position to avoid collision with massive debris – National Post
Article content
NASA quickly shifted the position of the International Space Station to avoid a potentially catastrophic encounter with debris that would have passed within less than a mile of the orbital laboratory — a close shave in space terms.
The three-member crew was moved into a Soyuz spacecraft until the station was considered out of danger from the object, which was expected to pass by at about 5:21 p.m. Central time on Tuesday, the National Aeronautics and Space Administration said in a statement.
The agency didn't reveal the size of the debris, which would have passed within 1.39 km (0.86 mile), forcing the 150-second "avoidance maneuver" burn by Mission Control in Houston. Colliding with orbital debris, or space junk, of even a few centimeters in diameter would be potentially catastrophic to the space station given that objects in low-earth orbit can travel at speeds of roughly 17,500 miles per hour (28,000 kilometers an hour) and higher.
The space station's move occurred about an hour before the closest approach using thrust from the Russian Progress resupply craft that is docked on the ISS Zvezda service module.
Adjustments of the station's orbit are fairly routine, although having the crew take shelter in the Soyuz spacecraft isn't.
New Brunswick reports one new case of COVID-19, has four active cases – Yahoo News Canada
FREDERICTON — New Brunswick is reporting one new case of COVID-19 today.
Health officials say the new case involves an individual between 60 and 69 years old in the Miramichi region.
They say the case is related to travel from outside of the Atlantic bubble and the person is self-isolating.
There have been 197 confirmed cases of the novel coronavirus in New Brunswick to date, and 191 people have recovered.
Two people have died, and four cases are still active.
Health officials have conducted a total of 71,585 tests.
This report by The Canadian Press was first published Sept. 23, 2020.
The Canadian Press
Newly-discovered asteroid buzzes past Earth Thursday morning – The Weather Network
Astronomers are tracking a newfound asteroid that is expected to make a brief but very close pass by Earth, early Thursday morning.
Asteroid 2020 SW was discovered on September 18, by the Catalina Sky Survey in Arizona. Estimated at between 5 to 10 metres wide, this space rock will make its closest pass by Earth at 7:12 a.m. EDT, on Thursday, September 24.
At that time, it is expected to be roughly 22,000 kilometres above the planet's surface.
"There are a large number of tiny asteroids like this one, and several of them approach our planet as close as this several times every year," Paul Chodas, director of the Center for Near-Earth Object Studies (CNEOS) at NASA's Jet Propulsion Laboratory, said in a press release on Wednesday. "In fact, asteroids of this size impact our atmosphere at an average rate of about once every year or two."
This frame from the NASA asteroid trajectory animation shows 2020 SW at its closest approach to Earth. Credit: NASA JPL
At that distance, the asteroid is actually closer than the ring of geostationary weather and communications satellites surrounding Earth at a distance of around 36,000 kilometres. However, as the image above shows, by then, the asteroid will be below the satellite ring and beneath Earth.
Although 2020 SW is logged as a "potentially hazardous asteroid" in NASA's records, it doesn't pose any threat to Earth. According to CNEOS, who has traced the asteroid's orbit back to 1975 and forward to 2095, this September 24 pass is the closest this object has ever come to us in that timespan.
The shape of asteroid 2020 SW's 373-day orbit around the Sun marks it as an Apollo asteroid – an Earth-crossing asteroid that spends all of its time between the orbits of Venus and Mars. Credit: NASA CNEOS
The next time the asteroid will be anywhere close to Earth again is in September of 2041. At that time, it will be pass far beyond the Moon, at a distance of over 3.5 million kilometres.
RELATED: DID ASTEROID CRATERS KICKSTART LIFE ON EARTH?
While 2020 SW poses no threat to Earth, it is still of interest to scientists. NASA's Goldstone Observatory is planning to bounce radio waves off the asteroid's surface during this close pass. The data collected can then be turned into radar images, revealing the asteroid's shape and giving us an idea of its composition.
The 34-meter DSS-13 radio antenna at the Goldstone Observatory is used for radio astronomy, including collecting radar images of passing near-Earth objects. Credit: NASA
According to NASA, if 2020 SW or an asteroid of similar size did actually strike Earth, it would almost certainly break apart high up in the atmosphere as a fireball. Only the toughest space rocks of this size – those primarily composed of metal – can reach the surface mostly intact.
"The detection capabilities of NASA's asteroid surveys are continually improving," added Chodas, "and we should now expect to find asteroids of this size a couple days before they come near our planet."
Indeed, the fact that this tiny rock was spotted roughly six days before its flyby is a testament to the Catalina Sky Survey's asteroid detection skills.
Sources: NASA JPL | NASA CNEOS