Atkins: Yates 'most likely' needs TJ surgery – MLB.com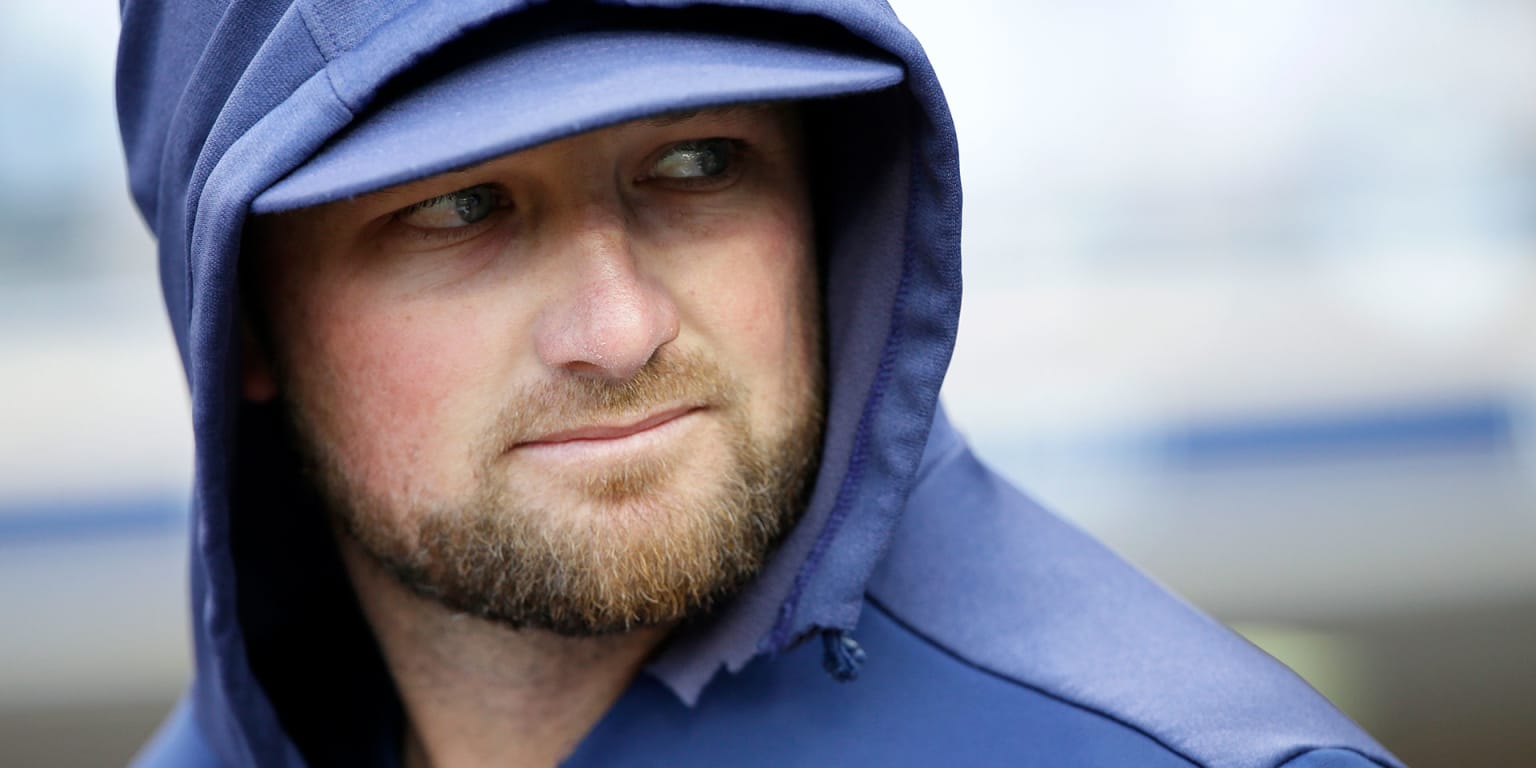 Newly signed closer Kirby Yates is "very likely" to undergo season-ending Tommy John surgery on his right arm, Blue Jays general manager Ross Atkins told reporters before Tuesday night's game.
Yates, whose flexor-pronator strain in his right arm was announced by the club on Monday, made two appearances with Toronto this spring after signing a one-year, $5.5 million contract with incentives in January.
The 33-year-old right-hander, who posted a 1.19 ERA with 41 saves as an All-Star with the Padres in 2019, had all but secured Toronto's closer role, but while there's no understating the impact of this loss on the back end of the 'pen, the club has pieces to cover Yates' absence.
This isn't a new challenge, either, after manager Charlie Montoyo and his staff pieced together their bullpen without closer Ken Giles for much of the shortened 2020 season.
"It's a big blow," Montoyo said Monday. "We are lucky that our bullpen is deep enough that we can hang in there until Kirby comes back. I feel good about our bullpen, but it's a big loss."
Jordan Romano was recently described by Walker as a "closer in the making," and the Canadian right-hander is built for the ninth inning. Romano broke out in 2020, posting a 1.23 ERA with 21 strikeouts over 14 2/3 innings before a middle finger injury cut his season short. He struck out the side on Monday against the Tigers, giving him 12 strikeouts over his five Grapefruit League innings.
Romano's fastball averaged 96.5 mph in 2020, per Statcast, and he's reached the 98-mph range consistently through Spring Training. His wipeout slider is a top-tier weapon when he's spotting it, too, rounding out Romano's classic closer profile.
The only thing working against this simple solution is that the classic closer profile has evolved. This solution won't be as simple as replacing one arm with another in the ninth inning.
The Blue Jays also trust right-hander Rafael Dolis, who saved five games for them in 2020 and 96 over four seasons in Japan prior to returning to the Major Leagues. David Phelps gives the Blue Jays another veteran option at the back end of their bullpen, while Tyler Chatwood has impressed this spring, too. Ryan Borucki and Julian Merryweather are also expected to see some high-leverage innings.
Maple Leafs' goalie Petr Mrazek exits with groin injury vs. Senators – The Athletic
Toronto Maple Leafs goaltender Petr Mrazek exited after the second period of a 3-2 loss to the Ottawa Senators on Thursday with what the team called a groin injury. The team had no further update on his status after the game.
Mrazek went down awkwardly on the final shot of the period from Ottawa's Victor Mete, then hobbled down the tunnel at the end of the period. Mrazek made 26 saves but allowed three first-period goals. Jack Campbell came on for the Leafs in goal to start the third period.
Mrazek, 29, was making his debut with the Leafs after signing a three-year deal in the offseason.
(Photo: Chris Tanouye / Getty Images)
Umpire's 'Blown' Check-Swing Call Ends Epic Dodgers-Giants Series And Stuns Fans – Yahoo
Of course the epic National League Division Series between the Los Angeles Dodgers and San Francisco Giants would finish in controversy.
The Giants' Wilmer Flores struck out on what many believed was a blown check-swing call by first base umpire Gabe Morales. The out preserved the Dodgers' 2-1 victory in Game 5 on Thursday, allowing the team to advance to the National League Championship Series against Atlanta.
The chances of a Giants rally appeared dim at the time. The count was 0-2, there were two outs, a runner on first, and three-time Cy Young Award winner Max Scherzer was pitching. Not to mention that Flores had never gotten a hit off Scherzer before, the San Francisco Chronicle noted.
But the anticlimactic ending to the momentous playoff clash between the historic rivals angered fans. Reporters and Major Leaguers, including the New York Mets' Kevin Pillar (a former Giant), chimed in, too.
Check out the reactions of what some called "the check swing heard round the world."
This article originally appeared on HuffPost and has been updated.
Related…
Cardinals acquire Pro Bowl tight end Zach Ertz from Eagles – Sportsnet.ca
The undefeated Arizona Cardinals have added another weapon to their arsenal.
The Cardinals, who are the only 5-0 team in the NFL, acquired three-time Pro Bowl tight end Zach Ertz from the Philadelphia Eagles on Friday for cornerback Tay Gowan and a 2022 fifth-round draft pick.
Ertz played with the Eagles since they selected him in the second round of the 2013 NFL Draft. He set an NFL record for most receptions by a tight end in a single season with 116 catches and also had a career-high 1,163 yards during the 2018 season. Ertz, who was selected to the Pro Bowl three consecutive years from 2017-19, caught the game-winning touchdown during Super Bowl LII to help the Eagles defeat the New England Patriots 41-33 and capture their first Super Bowl.
"Zach Ertz built a special legacy in Philadelphia," Eagles chairman and CEO Jeffrey Lurie said in a statement. "Talented, tough, and passionate, he helped to establish our team's culture and played a vital role in our success over the years.
"Zach created so many memories that will live on forever, from setting numerous franchise and league records, to reaching across the end zone for the game-winning touchdown in our first-ever Super Bowl championship. He will always be a member of the Eagles family, not only because of what he accomplished on the field, but also because of the wonderful person, dedicated leader, and exemplary role model that he was for nine seasons in Philadelphia. We wish Zach and Julie nothing but the best."
The 30-year-old Ertz has 18 receptions for 189 yards and two touchdowns in six games this season. Philadelphia lost 28-22 Thursday night to the Tampa Bay Buccaneers with Ertz hauling in a touchdown catch.
The Cardinals play the Cleveland Browns on Sunday.