B.C. remains reluctant to introduce COVID-19 vaccine passport – News 1130
VANCOUVER (NEWS 1130) – Despite plans in Quebec to introduce a COVID-19 vaccine passport, B.C.'s health minister remains reluctant to do the same.
Quebec Premier Francois Legault has said his province will introduce a vaccine passport system to prevent a fourth wave, with details expected in the coming days.
"People who have made the effort to get their two doses should be able to live a somewhat normal life, having access to all activities, including non-essential ones," Legault said in explaining the vaccine passport plan, which is expected to require proof of vaccination to enter places such as gyms and bars in Quebec, where COVID-19 transmission is high.
When asked Thursday whether there was any interest in B.C. to bring in such a program, Health Minister Adrian Dix said his focus is on getting more people vaccinated and easy access to their personal immunization records.
He did not directly support nor denounce the idea of barring people from certain activities if they are not vaccinated against COVID-19 and instead pointed to previous announcements that there will be strict rules when it comes to health care workers and COVID-19 immunizations.
"No, you are not obliged to get vaccinated in B.C. or anywhere else in Canada [but] there are consequences if you don't, and I think everyone will have to understand that," Dix said.
"It will be increasingly necessary in many in many workforces in many forms work, particularly in health care, to be able to demonstrate that you're vaccinated because there will be consequences if you're not," he later added.
Related articles:
However, he didn't close the door to the idea, saying "we are pursuing all options to address the transmission of COVID-19 and we're looking at all those options."
Delta variant confirmed among B.C. children
Cases across the province have been on the rise, with 342 recorded on Wednesday. That's the highest figure we have seen in over two months. The highly contagious Delta variant has been a big concern and one of the reasons B.C. has been ramping up efforts to make it convenient for people to get vaccinated against the virus.
Provincial Health Officer Dr. Bonnie Henry says there have been cases of the Delta variant found in children under the age of 12. While she did not provide any statistics, she maintained there haven't been "very many."
"What we are not seeing is increased rates of transmission in young children and children under 12, in particular. We've not seen very many cases in that age group," she said.
Henry cautions changes will have to be made if hospitalization numbers spike and focus remains on preventing deaths, severe illness and keeping people working/kids going to school.
She says models show what's important and immunization makes a difference to manage cases. #bcpoli

— Marcella Bernardo (@MBernardoNews) August 5, 2021
The number of British Columbians hospitalized with COVID-19 and in the ICU have also been on the rise, standing at 55 and 23 as of Wednesday.
"We look at the Interior [where] all of the people who are ICU right now — and there are some younger people who have had quite severe disease — are unvaccinated," Henry told NEWS 1130 on Wednesday.
Henry said despite the rising daily COVID-19 numbers, "we absolutely are on track" to enter stage 4 of B.C.'s reopening plans in early September.
"I'm confident that we're going to be in a good place here in B.C.," she said Wednesday, noting that could change if those who are vaccine hesitant remain that way.
Related articles:
According the province's re-opening plans, Sept. 7 is the earliest date we could enter stage 4, where masks go from recommended to being a personal choice, we return to normal social contact, and concerts would be allowed again.
Walk-In Wednesday hailed a 'success'
The province now stands at 81.7 per cent of eligible British Columbians having at least one dose of a COVID-19 vaccine and 68.4 per cent having two doses. But Henry warns we're not out of the woods yet.
"This virus is not gone, and we've seen that with the increasing cases that we've seen in the last few weeks, particularly in the Central Okanagan, where we see that this virus can take off easily," she said.
Dix says 33,277 shots were administered Wednesday, 16,505 of which were at one of more than 50 walk-in clinics that were set up for "Walk-In Wednesday." Dix called it a "success," noting 20,000 doses were set aside for the one-day event.
Of all the shots administered Wednesday, 6,130 were first doses.
"This represents, I think, the effort to assist people in walking in to get their shots and focusing on first doses," Dix said, adding "16,505 of those were walk-ins, significantly more than we usually get."
With files from Lucas Casaletto
Oil Prices Jump As Crude, Fuel Inventories Continue To Fall – OilPrice.com
By Julianne Geiger – Sep 21, 2021, 3:39 PM CDT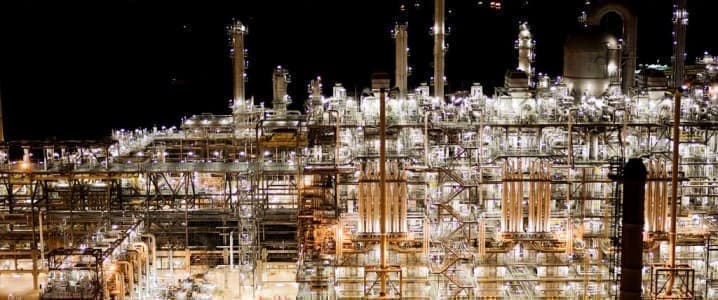 The American Petroleum Institute (API) on Tuesday reported a draw in crude oil inventories of 6.108 million barrels for the week ending September 17.
It exceeded the analyst expectations who had estimated a loss of 2.400 million barrels for the week.
In the previous week, the API reported a draw in oil inventories of 5.437 million barrels—a larger loss than the 3.903 million barrel draw that analysts had predicted.
Oil prices rose on Tuesday leading up to the data release, with U.S. crude oil inventories falling weekly, OPEC+ production that is not as strong as the market had anticipated, and depressed oil production in the United States as a result of the aftermath of Hurricane Ida.
WTI rose 0.31% on Tuesday afternoon leading up to the data release.
At 2:42 p.m. EST, WTI was trading at $70.51—a roughly $0.30 gain on the week and $0.22 gain on the day. Brent crude was trading up 0.70% for the day at $74.44.
Oil inventories in the United States have drawn down considerably so far in 2021, shedding more than 76 million barrels according to API data, and below pre-pandemic levels. Meanwhile, the EIA's latest data suggests that crude oil inventories in the United States are now 7% under the five-year average for this time of year, at 417.4 million barrels.
Most recently, U.S. oil production has been down more than a million bpd over the last couple of weeks, sitting at just 10.1 million bpd for week ending September 10 as Hurricane Ida continued to shut in oil producers in the Gulf of Mexico. 16.64% of GoM oil production is still shut in today, according to the BSEE.
The API reported a draw in gasoline inventories of 432,000 barrels for the week ending September 17—compared to the previous week's 2.761-barrel draw.
Distillate stocks saw a decrease in inventories this week of 2.720 million barrels for the week, compared to last week's 2.888-million-barrel decrease.
Cushing inventories fell this week by 1.748 million barrels after last week's 1.345-million-barrel decrease.
By Julianne Geiger for Oilprice.com
More Top Reads From Oilprice.com: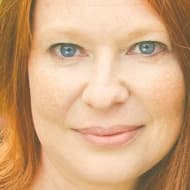 Julianne Geiger
Julianne Geiger is a veteran editor, writer and researcher for Oilprice.com, and a member of the Creative Professionals Networking Group.
B.C. preparing to offer COVID-19 vaccine to 6- to 11-year-olds once approved – Globalnews.ca
British Columbia is "actively preparing" to provide the Pfizer COVID-19 vaccine to children aged six to 11, if and when it receives Health Canada approval.
Provincial health officer Dr. Bonnie Henry said Tuesday there is optimism around approvals as phase two and phase three studies are finishing up.
The information from the studies will be part of data package being submitted over the next few weeks on how well the vaccines work and how safe they are, Henry said.

2:02


Study finds Pfizer vaccine safe and effective for children 5 to 11 years-old



"I think that's very good news," she told a news conference.
"That gives us just one more tool to be able to protect younger children against this virus."
But she was reluctant to put a timeline on when children may be eligible for the shot. In previous statements, Henry has pointed anywhere from the fall to the end of 2021.
On Monday, Pfizer said its research shows its product works for children aged five to 11 and that it will seek U.S. authorization for this age group soon.
But Henry said Tuesday they are looking at children between six and 11 being eligible.

3:47


Pfizer says their vaccine works for children 5-11



Health Canada has said several studies on children are underway by various vaccine makers, and that it expects them to provide data in the next few months.
Pfizer studied a lower dose of its two-dose vaccine in more than 2,200 kindergartners and elementary school-aged kids, mostly in the United States and Europe.
Preparing the vaccine at a lower dose could have some logistical challenges, however.
"We do know that there may be some delays before the manufacturing process," Henry said.
"This means the vaccine will be available to children in B.C., but we are preparing so that we're ready to offer it and we have all of the information that parents will need to make those decisions about whether their children should be immunized, and I think this will be very important, especially as we are into the school year again."
– with files from the Canadian Press
© 2021 Global News, a division of Corus Entertainment Inc.
China's Evergrande Crisis Could Drag Down Tether And Other Cryptocurrencies: CNBC After Hours – CNBC Television