Bahrain to Double VAT as Economy Recovers from Pandemic – BNN
(Bloomberg) — Bahrain will double value-added tax to 10% in an effort to boost revenues and curb one of the Gulf's widest budget deficits as the economy begins to recover from the pandemic, according to an official close to the government.
The Gulf country decided to raise VAT following a comprehensive spending and revenue review, the official told Bloomberg, as the government looks for ways to rebalance its finances without undermining an economy in recovery mode.
Bahrain is under fiscal strain despite a $10 billion bailout package pledged by its wealthier neighbors in 2018. Last year, it said it was putting some of its reform efforts on hold to focus on helping the economy cope with the double shock of Covid-19 and a fall in oil prices.
Bahrain Puts Economic Recovery Ahead of Boosting Budget Revenue
©2021 Bloomberg L.P.
Vaccines are helping the economy return to normal. Supply chain problems are holding it back – CNN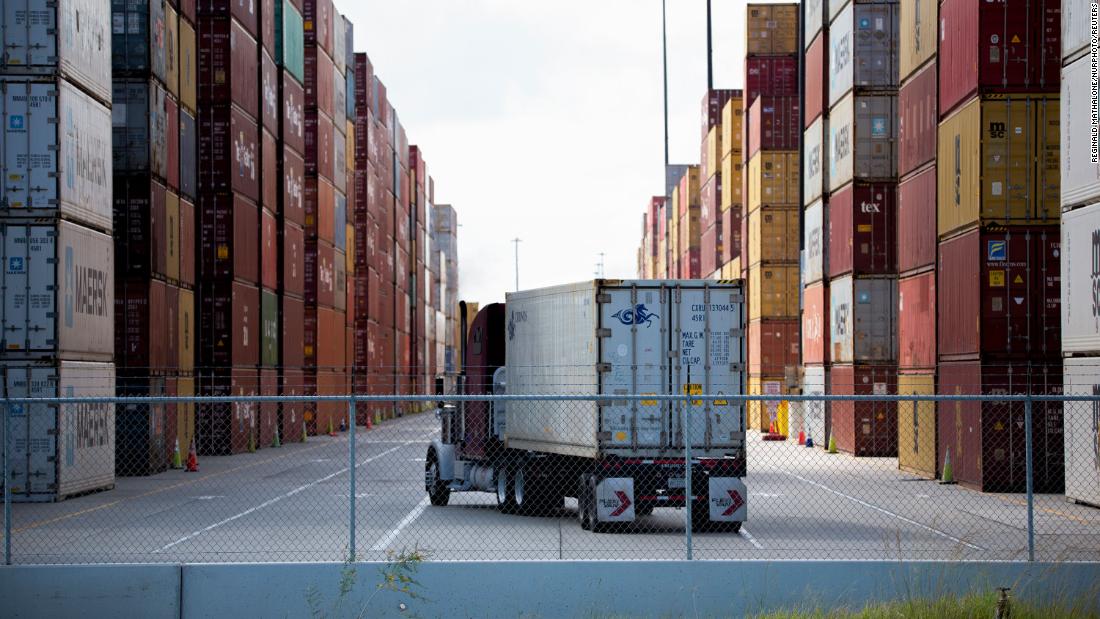 New York (CNN Business)Covid continues to loom over the US economy, but economic activity is nonetheless inching closer to its pre-pandemic strength, helped in large part by people returning to their offices.
The
Back-to-Normal Index
created by CNN Business and Moody's Analytics, stood at 94% on Friday, down one percentage point from the week before.
"Business sentiment was the biggest negative weight on the index this week, likely the result of ongoing
supply chain issues
as well as continued hiring struggles," said Dante DeAntonio, senior economist at Moody's Analytics.
Even so, some states, such as Idaho, Rhode Island and South Dakota, have already exceeded their pre-pandemic levels, surpassing the 100% mark,
Yet there's reason for cautious optimism about the those states and the broader US economy: "We've seen things rise quite steadily since mid-September, coinciding with the winding down of [Covid] cases," said Moody's Analytics Associate Economist Matt Colyar.
The improvements have been broad-based — the index tracks a number of variables, which show state unemployment rates have fallen, box office sales are back up, and the number of people traveling through TSA checkpoints has more than doubled versus last year.
But America seems to have turned a corner — again.
For one, mobility data suggests that people are returning to the office, said Colyar. Companies made a push over the summer to get employees back to their desks. Rising vaccination rates helped with that effort.
"A behavioral shift has occurred, driven by some combination of the school year starting and parents going back at least a few days a week and vaccine mandates allowing employers to put more firm plans out there," he added.
The Back-to-Normal Index measures data frequently and is upated once per week, which means it's way ahead of some of the official government data that could show the improvements to the economy this fall.
Canada criticizes proposed U.S. EV tax credit, says could harm auto sector
The Canadian government on Friday warned that U.S. Legislative proposals to create new electric vehicle tax credits for American-built vehicles could harm the North American auto industry and run afoul of trade agreements, according to a letter seen by Reuters.
Canadian Trade Minister Mary Ng told U.S. lawmakers proposed credits if approved "would have a major adverse impact on the future of EV and automotive production in Canada, resulting in the risk of severe economic harm and tens of thousands of job losses in one of Canada's largest manufacturing sectors. U.S. companies and workers would not be isolated from these impacts."
(Reporting by David Shepardson in Washington and David Ljunggren in Ottawa; Editing by Chris Reese)
Province Invests in Midland Automotive Parts Manufacturer to Boost Local Economy | Ontario Newsroom – Government of Ontario News