Bloomberg New Economy: Globalization Runs Aground in Suez Canal – Bloomberg
In the complex networks of globalization, nodes can simultaneously become "choke points," notes Wharton School business professor Stephen J. Kobrin. When any one of them fails, it threatens the entire network—a reality that became almost comically apparent this week when a container vessel the length of the Empire State Building wedged its bulbous nose into a bank of the Suez Canal, blocking the waterway and causing a shipping backup north to the Mediterranean, south to the Red Sea, and beyond.
Puny by comparison, the image of a digger trying to extricate the colossal vessel became an instant social media meme. More prosaically, the stranded Ever Given has become an apt symbol for the fate of globalization, the latest wave of which was spurred—somewhat ironically—by the invention of the shipping container in 1956. (The Ever Given can transport up to 20,000 of these big metal boxes, each of which can fit on a tractor-trailer.)
If the 2008 financial crisis exposed the risks of contagion as a result of global financial integration, the pandemic has highlighted the perils of unbridled interdependence in trade. The first shock helped immiserate the middle classes across the industrialized West and led to a populist backlash against globalization. Covid-19 has damaged the globalization project even further by highlighting the fragility of supply chains, as well as the mounting risks of viral contagion in an interconnected world.

This week in the New Economy
Global manufacturing has become over-concentrated, reflecting a corporate obsession with cost and efficiency over safety and sustainability. When the coronavirus took off in the U.S., it exposed the fact that almost half of the country's personal protective equipment is made in factories in China. Suddenly, those production nodes became choke points.
Now that an unexpectedly swift economic recovery seems to be taking hold, nodes are seizing up everywhere. Semiconductor foundries can't keep up with demand from carmakers. Ports are congested, especially at America's largest in Los Angeles, and shipping containers are in short supply. The Japanese-owned Ever Given has exacerbated these problems by severing a critical artery that usually carries 12% of global trade.
Advocates of globalization tend to focus on linkages enabled by digital technologies, like Zoom video conferencing, that have kept office workers busy during Covid lockdowns. "I am a technological determinist," declared Tom Friedman, the New York Times author of "The World is Flat." He adds that "technology is not just interconnecting the world: it's actually making the world interdependent."
Excessively so, caution the skeptics. And while the march of technology may be inevitable, the way production has become ultra-specialized is fueling dangerous uncertainties.

It turns out that almost 90% of the most advanced semiconductors are assembled by one company—Taiwan Semiconductor Manufacturing Co.—which makes the island nation a strategically important choke point (it's already a political one) in the technological Cold War between the U.S. and China. Beijing has deliberately created a chokehold over the production of rare earths used in a wide array of high tech products, and has talked about restricting their export to the U.S.
The Suez Canal blockage, meanwhile, has underscored China's own vulnerability to maritime node disruptions. As my Bloomberg News colleagues David Fickling and Anjani Trivedi report, China imports amost three-quarters of the oil it consumes, as well as about four-fifths of the iron ore behind its frantic infrastructure buildout.
The insecurity these facts generate is in part driving the nation's destabilizing efforts to assert control over the South China Sea.

In the latest installment of our Bloomberg New Economy Conversations series this week, we highlighted how there is no future for our planet without the kind of globalized effort that produced breakthrough Covid vaccines. Scientists and researchers all over the world have worked together to develop diagnostics and therapies that will (hopefully) soon return the global economy to something approaching normal.
A smaller, yet similar international effort is underway in the Suez Canal to refloat the Ever Given.
In too many ways, globalization is coming to be defined more by its risks (the choke points) than its benefits (the linkages). Fixing that, as Professor Kobrin argues, will mean finding a better balance between economic independence and integration. The challenge will be to find that harmony without upsetting the project altogether.
__________________________________________________________
Like Turning Points? Subscribe to Bloomberg.com for unlimited access to trusted, data-driven journalism and gain expert analysis from exclusive subscriber-only newsletters.
Arm yourself with the latest developments from the world of global trade and shipping—sign up to get Bloomberg's Supply Lines newsletter in your inbox daily.
Download the Bloomberg app: It's available for iOS and Android.
Before it's here, it's on the Bloomberg Terminal. Find out more about how the Terminal delivers information and analysis that financial professionals can't find anywhere else. Learn more.
Restarting a sustainable, export-oriented economy – Business in Vancouver
Clean, sustainable products and services will be key to B.C.'s economic recovery | Chung Chow
This column was originally published in BIV Magazine's Trade issue.
As B.C. looks to restart its economy, the demand for our province's clean and sustainable products and services is surging across a variety of sectors, demonstrating the key role that trade will play in our economic recovery.
Exports increased 24% year-to-date for April – that's up $3 billion over the same time last year. It's a big boost for the provincial economy, with a majority of our exports being commodities in great demand. Our stringent environmental standards in wood exports, burgeoning clean tech sector and high standards in labour protections mean that when other markets buy from us, they're also contributing to a cleaner and more socially responsible global economy.
B.C. was committed to international trade long before the pandemic. It creates new opportunities for businesses, and more importantly, it creates good jobs and prosperity for people in B.C. When businesses export, they are more resilient. Access to more markets means they have a more diverse customer base and aren't as impacted by fluctuations in their local economies.
We have a program perfectly designed to help small businesses get their goods and services to new markets. It's called Export Navigator. This program offers businesses free expert guidance on exporting. Businesses get connected with an expert advisor who will help "navigate" them through the export process. It's hugely beneficial, helping businesses reach new customers for the first time and making the process a lot easier along the way.
We continue to support B.C. businesses in other ways as well. For example, we developed a series of grant programs to meet their unique needs, making over half a billion dollars available in direct supports. The Launch Online program helps businesses improve their online presence to attract and keep customers and meet demand as online shopping hit new heights during the pandemic. The Supply Chain and Value-Added Manufacturing grant helps B.C.-based manufacturers in the aerospace, shipbuilding, food processing and forestry sectors recover and grow, supporting them to seek efficiencies to continually keep goods flowing into the marketplace.
From natural resources and agrifoods to manufactured goods and high-tech goods and services, B.C. has a lot to offer to the world. We are a responsible, low-carbon producer of natural resources and manufactured goods, and we are working hard to make sustainability a larger part of B.C.'s brand and our global competitive advantage. Our priority is to help B.C.-based businesses start up, scale up, access global markets and succeed in the highly competitive world marketplace. The more we export, the more new dollars we bring into B.C. and generate revenue that supports government investments in health care, education and critical infrastructure.
We stand behind the high-quality goods that B.C. has to offer to the world. Globally, companies large and small are increasingly applying environmental, social and governance filters to their investment decisions. We are committed to growing our economy in a sustainable way, and are working on a new trade diversification strategy that will provide us with the opportunity to develop an updated, forward-looking and ambitious approach that aligns closely with these principles, while ensuring that our exporting businesses are maximizing the opportunities afforded to them through Canada's existing free trade agreements. Our recently announced Mass Timber Demonstration Program is an example of how we are advancing technologies that can showcase to the world the possibilities of building with a more sustainable and environmentally friendly product from B.C.
The pandemic leaves behind many lessons and creates a once-in-a-generation opportunity for B.C. to redefine itself. We know the pandemic is not impacting everyone equally, with women and visible minorities being disproportionately impacted. This is why we are committed to continuing to grow strong, robust industries that can provide good jobs for all of B.C.'s diverse populations.
Growth in trade will be a big part of our economic recovery, and as we transition through our restart plan, we will continue to engage with businesses, industry and key stakeholders to ensure we're supporting their efforts to expand globally.
Our goal is to diversify our trade sectors to include not just our natural resources, but clean tech, high tech, agritech and advanced manufacturing. We need to support our exporters and encourage new exporters to expand our opportunities in global markets and strengthen our resilience.
We're committed to invest in people and in businesses to restore economic growth and we are confident that the entrepreneurial spirit of B.C.'s business community will rise to the challenge as we work together to build a better future with meaningful jobs and a strong, sustainable economy for all.
Ravi Kahlon is B.C.'s minister of jobs, economic recovery and innovation. George Chow is the province's minister of state for trade.
This column was originally published in the July 2021 issue of BIV Magazine. The digital magazine can be read in full here.
ECB Lifts Restrictions on Bank Dividends as Economy Rebounds – Bloomberg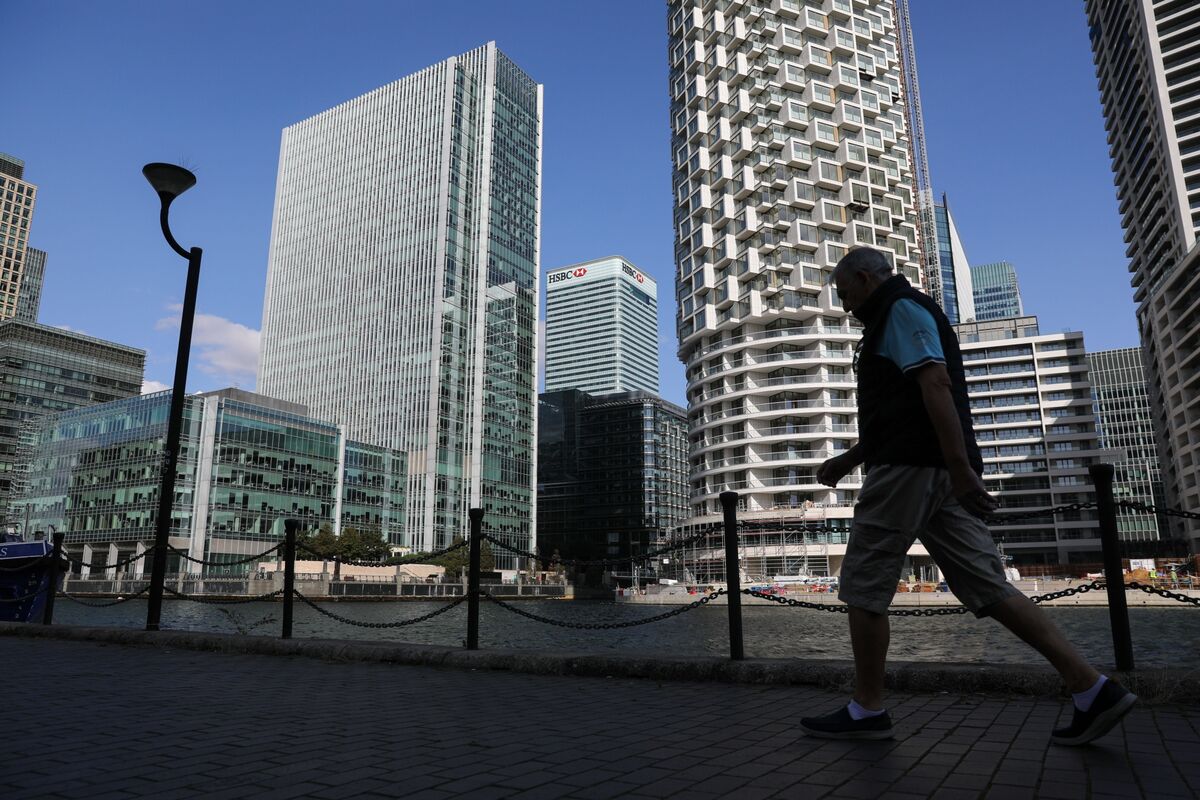 The European Central Bank said it will lift a cap on how much lenders can return to shareholders with dividends and share buybacks, while urging them to remain cautious given uncertainty in the pandemic.
The ECB "decided not to extend beyond September 2021 its recommendation that all banks limit dividends," the central bank said in a statement on Friday. "Instead, supervisors will assess the capital and distribution plans of each bank as part of the regular supervisory process."
Reopening economy buoys B.C.'s job market – Business in Vancouver
B.C.'s labour market outperformed most of the country in June with a 1.6% (42,100-person) monthly gain and outpaced the national increase of 1.2%.
The province moved through steps 1 and 2 of its restart plan, highlighted by the reopening of restaurant in-house dining and larger organized events, travel and other recreation. The labour market has fully recovered employment losses from the previous two months, exceeding pre-pandemic levels by 0.6%. The latter marks the best performance among all Canadian provinces, reflecting shallower economic restrictions from the pandemic, solid performances in the commodities and technology sectors and a robust housing market.
However, full-time work has similarly lagged, with levels 1.6% lower than in February 2020, while part-time work rose 9%. B.C.'s unemployment rate fell to 6.6% from 7% in May and marked the lowest level since the pandemic began.
Metro Vancouver performance was consistent with employment growth of 1.5%, although unemployment remained higher at 7.4% of the labour force.
There was strong rehiring for accommodation/foodservices (up 12%) employees as dining restrictions were largely lifted. This contributed half of the net monthly increase. Significant gains were also recorded in finance/insurance/real estate (up 4.1%), health care/social assistance (up 3%) and business/building/other support (up 5%). Gains align with broader business and office reopenings. A drop in resource employment and construction were partial offsets to services-driven growth.
Hiring momentum will continue with Stage 3 of the restart plan underway, which allows for larger events, fairs and trade shows, reopenings of casinos and normalization of fitness classes and gyms, while domestic tourism partly offsets international travel restrictions.
The Lower Mainland's housing frenzy continued to cool through June as affordability erosion and satiation of demand pulled forward by the pandemic cut sales. Meanwhile, both buyers and sellers are likely taking a step back to pivoting attention to other activities as social restrictions ease.
Multiple Listing Service sales spanning Metro Vancouver and Abbotsford- Mission (Lower Mainland) reached 6,007 units last month. While still up a lofty 46% from a year ago, this is compared with a 217% increase in May. •
Bryan Yu is chief economist at Central 1 Credit Union.