Calgary housing market sees lowest March inventory since 2006: CREB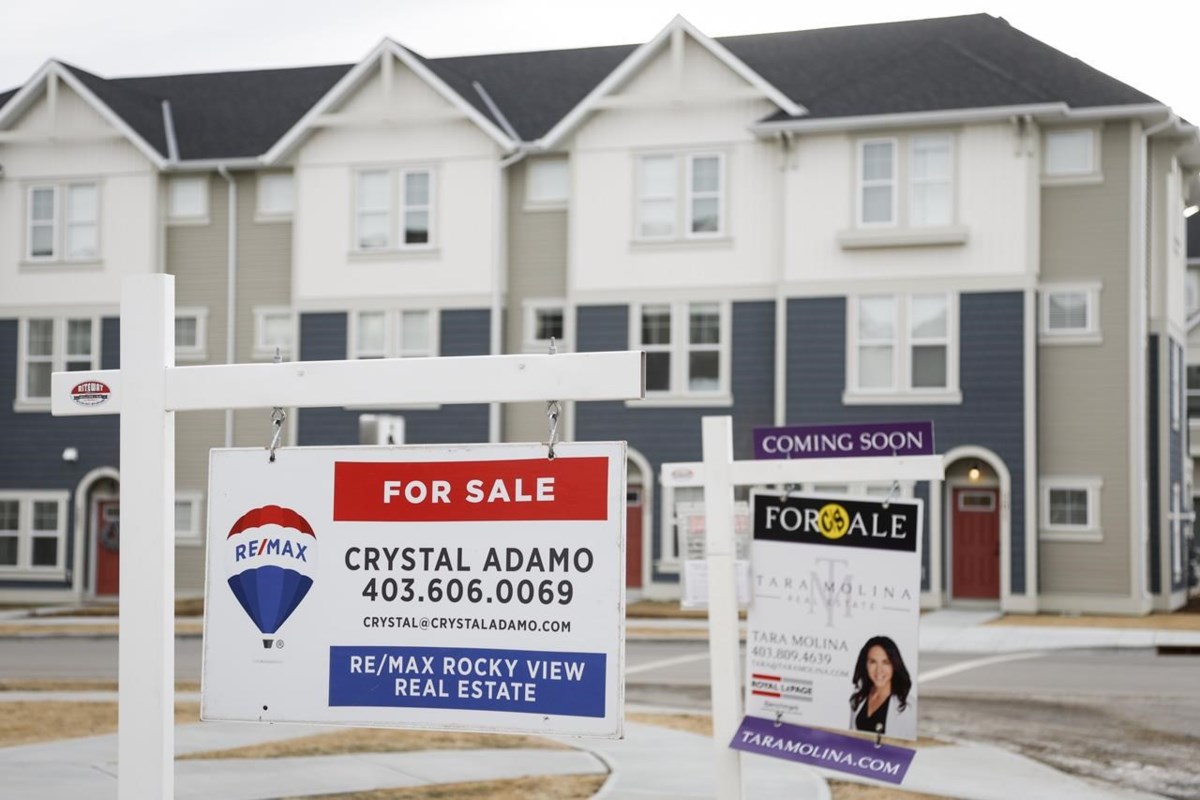 CALGARY — The Calgary Real Estate Board says last month delivered the market's lowest March inventory level since 2006 as home sales fell about 41 per cent from a year ago.
The Alberta board says sales in Calgary for the month totalled 2,432, but have slowly begun to climb from the start of the year.
New listings amounted to 3,318, down about 40 per cent from the prior March, while inventory sat at 3,233, down 26 per cent from a year ago.
The average price was almost unchanged last March as it edged down 0.39 per cent to hit $535,743.
The benchmark price, however, was up almost one per cent year-over-year to $541,800.
The board's chief economist Ann-Marie Lurie says the numbers indicate the city is experiencing a sellers' market, where supply is the main challenge.
"Existing homeowners may be reluctant to list as they struggle to find an acceptable housing alternative in this market," she said, in a press release.
"At the same time, higher lending rates can also reduce the incentives for existing homeowners to list their home."
This report by The Canadian Press was first published April 3, 2023.
The Canadian Press
Treasury Secretary Yellen warns of commercial real estate 'issues' that could strain banks – MarketWatch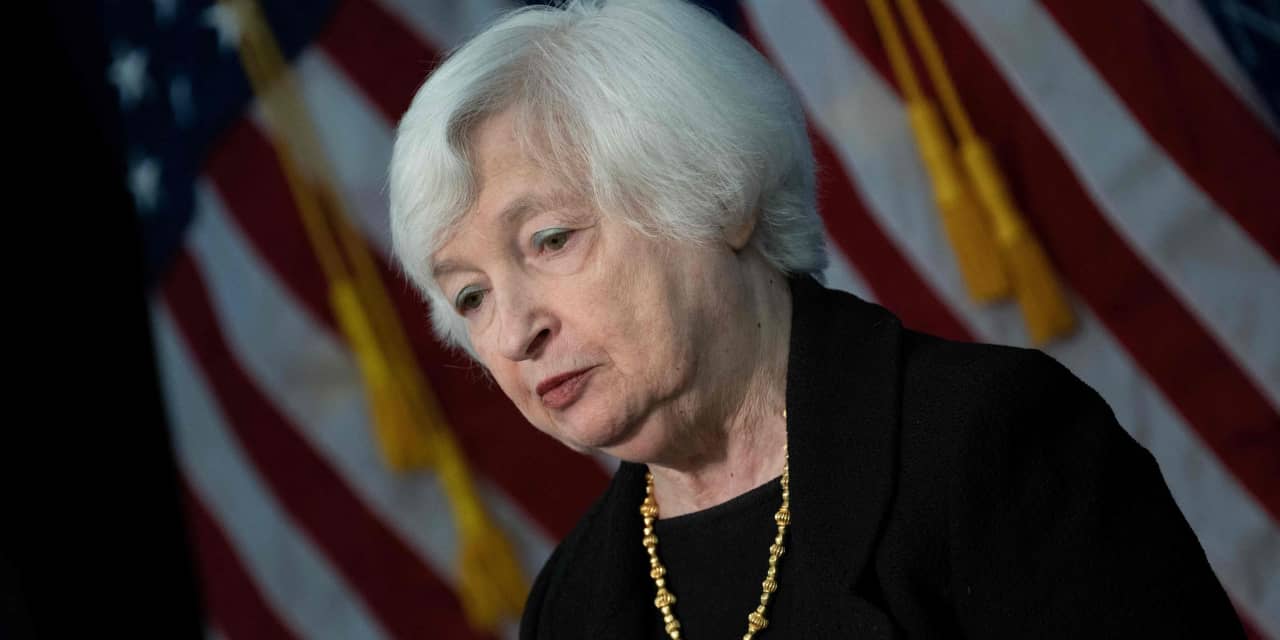 Treasury Secretary Janet Yellen, in her first interview since the U.S. debt-ceiling was lifted last week by Congress, warned on Wednesday about the potential for banks to feel strain from their exposure to weakening commercial real estate valuations.
Yellen was asked by CNBC "Squawk Box" host Andrew Ross Sorkin about if she's worried about the state of estimated $20.7 trillion commercial real-estate market, particularly the office, and if weakness in the sector could potentially spark more bank failures.
"Well, I do think that there will be issues with respect to commercial real estate," Yellen said. "Certainly, the demand for office space since we've seen such a big change in attitudes and behavior toward remote work has changed and especially in an environment of higher interest rates."
Major landlords from Blackstone Inc.
BX,
-0.97%
to Brookfield Corp.
BN,
-1.75%
have been bracing for a significant drop in office property values, as the Federal Reserve's inflation fight puts an end to an era of abundant and cheap debt.
While the final word on wobbling property prices won't be known for some time, PGIM Fixed Income, a key investor in commercial property debt, recently said they expect office values to fall 20%-50% from peak levels, while multifamily values could drop as much as 22.5%, in part because financing has become more expensive and scarce.
See: Commercial real estate's debt machine is broken down
Office property woes and the 'doom loop'
Researchers at the NYU Stern School of Business and Columbia Business School recently estimated there has been a $506.3 billion decline in office values from 2019 to 2022 nationally in the wake of the pandemic which could feed a "doom loop" in some big cities.
They estimate banks own 61% of U.S. commercial property debt. They also see potential for the value of New York City's office stock to drop 44% from 2019 to 2029 due to stress in the sector from flexible work arrangements.
"I think banks are broadly preparing for some restructuring and difficulties going ahead," Yellen said, adding that the overall level of liquidity at banks looks strong and that stress tests of the largest banks show they have adequate capital to withstand fallout from the commercial property market.
She also said banking supervisors will continue to closely monitor "a range of banks to make sure that they are adequately prepared to deal with it."
Yellen also said that, "while there will be some pain associated with this, that banks should be able to handle the strain."
Related: Blackstone wrote down its stake in this Chicago office building to $0. Now it's talking with lenders on the debt coming due.
South Okanagan residential real estate market sales picking up speed – Penticton News – Castanet.net
[embedded content]
Casey Richardson
Buyer activity and real estate listing activity are gaining momentum again in the South Okanagan, as residents have adjusted to the current late spring market.
"The market is doing really well," Association of Interior Realtors Past President Lyndi Cruickshank said.
"I think a lot of people felt really shell shocked when the interest rates started to rise, understandably so, as we often feel that resistance when there's a dramatic change in our lives. And is often the case, people settle into what our new reality is, and our interest rates are certainly significantly higher than they were. But people are finding ways to manage."
There has been a bit of a decline in the average home price, which is helping buyers. And as more homes come on the market, it ultimately helps the consumers looking to purchase.
"I talked to so many people last year that really wanted to be able to sell their home, but there was such a fear as to where they were going to go. So now that we have seen the inventory start to open up quite a bit. It's allowing them more choice."
Home inventory has increased by 38 per cent in active listings.
In the South Okanagan, the benchmark price for a single-family dwelling dipped 6.6 per cent, to $772,200. Townhouses ($558,100) and condominiums ($427,700) also dropped in May compared to this same time period last year.
"We're certainly more into a buyer's market than we have been over the last year. Previously, we were very predominantly held by a sellers market. And we're seeing a lot more strength on the buying side now," Cruickshank said.
She added that this is typically the time of year that people start to look for homes and that people really traditionally look to put their homes on the market.
"That plays a big role, obviously, in that increase in activity that we're experiencing right now."
The more balanced market will give buyers more of an opportunity to do their due diligence before purchasing.
"We've got a long way to go. We came from such an extreme market this time last year. And then we had that real hit with interest rates and things really slowed down very dramatically. So it's really nice to see things starting to just move forward in a more normalized way again.
Still, finding homes in the South Okanagan remains to be a challenge as vacancy rates remain low, even as developments continue to grow.
"It's going to take years, years before we're ever at a place where our inventory is going to meet demand unless we see something really dramatic. And that's right across the country when we look at what the demand is, and the current supply. So I don't see that changing."
Advice for first-time home buyers remains the same: finding a realtor and figuring out what time to buy is best for you.
Real Estate Builder Backed by Ackman Says Lenders Rejecting New Apartment Deals – Bloomberg
[unable to retrieve full-text content]
Real Estate Builder Backed by Ackman Says Lenders Rejecting New Apartment Deals Bloomberg




Source link