Canada sanctions Russia again and bravo "Scarborough": In The News for Apr. 11 – Coast Reporter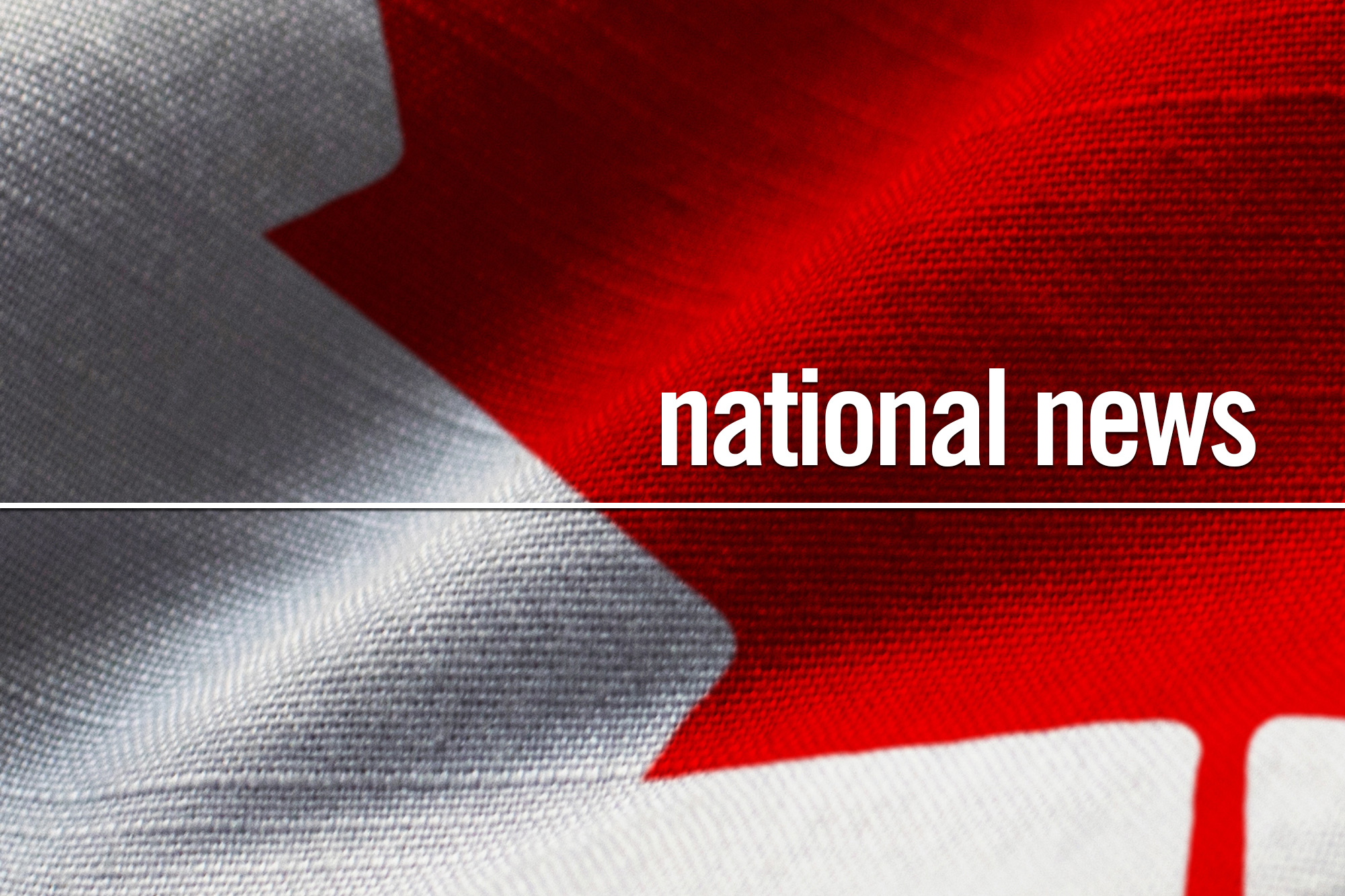 In The News is a roundup of stories from The Canadian Press designed to kickstart your day. Here is what's on the radar of our editors for the morning of Apr. 11 …
What we are watching in Canada …
OTTAWA — Canada is targeting Russia's defence industry with its latest round of sanctions over Moscow's invasion of neighbouring Ukraine.
Foreign Affairs Minister Mélanie Joly says the new measures impose restrictions on 33 entities in the Russian defence sector.
She says the organizations have provided support to the Russian military — directly or indirectly — and are therefore complicit in the pain and suffering stemming from Vladimir Putin's unjustifiable war in Ukraine.
The measures usher in asset freezes and prohibitions on listed entities including the Moscow Institute of Physics and Technology, Integral SPB and Shipyard Vympel JSC.
Following Russia's attack that began Feb. 24, Canada has imposed sanctions on more than 700 individuals and entities from Russia, Ukraine and Belarus.
Since Russia's annexation of Crimea in 2014, Canada has levied sanctions on more than 1,100 individuals and entities.
"Canada has always and will always stand by Ukraine," Joly said in a statement. "Today's measures are the latest example of our unwavering support for Ukraine and its people.
"We will continue to support the brave men and women fighting for their freedom, and we demand that those responsible for atrocities be held accountable."
—
Also this …
VICTORIA — Prime Minister Justin Trudeau is scheduled to be in Victoria today.
He is expected to make an announcement highlighting investments in electric vehicle infrastructure.
The federal budget tabled last week placed a heavy emphasis on transitioning to the green economy, with new investments in critical minerals and metals, expanding the availability of zero-emission vehicles and charging stations.
The new national emissions reduction plan added a goal this month that one in five new cars sold be zero emissions by 2026, and by 2030, the target is 60 per cent.
That is up from the 50 per cent goal the Liberals set less than a year ago.
Trudeau is also expected to meet with Victoria Mayor Lisa Helps later in the day.
—
And this …
REGINA — Christine Enns said she was shocked when a rapid test showed she had tested positive for COVID-19.
Enns, who received two doses of COVID-19 vaccine and a booster shot, already had the virus in early February and thought reinfection was rare.
"I started feeling sick three to four days ago thinking, 'This feels like COVID.' I took five tests and …today it came back positive," the bakery owner said Friday from her home in Warren, Mba., about 45 kilometres north of Winnipeg.
"It did come as a surprise to me because of all the things I put in place to not get it. Now that I had it twice, I don't feel quite as invincible."
Reinfection of COVID-19 was considered unusual, but then the Omicron variant arrived.
"Because Omicron is so different, previous infection doesn't protect you," Saskatchewan's chief medical health officer, Dr. Saqib Shahab, said last week.
He said public health data suggests up to 10 per cent ofinfected Canadians who have recently had BA.2 — a sub-variant of Omicron — previously had BA.1 or a previous infection, like the Delta variant.
This aligns with recent studies done in England that suggest 10 per cent of reported cases are reinfections.
"That shows just because you got Omicron once doesn't mean you're bulletproof now," Shahab said.
—
What we are watching in the U.S. …
SAN FRANCISCO — Tesla CEO Elon Musk won't be joining Twitter's board of directors as previously announced.
The tempestuous billionaire remains Twitter's largest shareholder.
Twitter CEO Parag Agrawal tweeted the news, which followed a weekend of Musk tweets suggesting possible changes to Twitter, including making the site ad-free.
Nearly 90 per cent of Twitter's 2021 revenue came from ads.
Agrawal didn't offer an explanation for Musk's apparent decision, although he dropped one major hint.
The Twitter board "believed having Elon as a fiduciary of the company, where he, like all board members, has to act in the best interests of the company and all our shareholders, was the best path forward," he wrote.
—
What we are watching in the rest of the world …
KYIV, Ukraine — A showdown looms in Ukraine after Russia appointed a new military commander and looked to concentrate its attacks in the east, while Ukraine's president said his troops will hold their ground, urging Western leaders, in particular President Joe Biden, to do more.
Ukrainian President Volodymyr Zelenskyy warned Sunday in a nightly address that this week will be as crucial as any during the war, saying "Russian troops will move to even larger operations in the east of our state."
Ukraine's fate as the war shifts south and east depends on whether the United States will help match a surge in Russian weaponry, he said.
"To be honest, whether we will be able to (survive) depends on this," Zelenskyy said in a "60 Minutes" interview. "Unfortunately, I don't have the confidence that we will be receiving everything we need."
Austrian Chancellor Karl Nehammer was due to meet today in Moscow with Putin, after meeting with Zelenskyy in Kyiv. Austria, a member of the European Union, is militarily neutral and not a member of NATO.
More than six weeks of war in Ukraine has flattened cities, killed untold thousands and isolated Moscow economically and politically, and experts say the next phase of the battle may begin with a full-scale offensive that could determine the course of the conflict.
Questions remain about the ability of depleted and demoralized Russian forces to conquer much ground after their advance on the capital, Kyiv, was repelled by determined Ukrainian defenders. Britain's Defense Ministry says Russia is trying to compensate for mounting casualties by recalling veterans discharged in the past decade.
Ukrainian authorities accuse Russian forces of committing war crimes against civilians, including airstrikes on hospitals, a missile attack that killed at least 57 people at a train station and other violence.
—
In entertainment …
TORONTO — The directors of "Scarborough" say the suburban drama's standout showing at the Canadian Screen Awards is a testament to the east Toronto community that made it possible.
The book-to-screen adaptation collected three marquee prizes at Sunday's televised bash, including best picture, making it the top film winner with a grand total of eight trophies over the weeklong celebration of cinema, television and digital media.
Leading the TV winners was CTV's "Transplant," which cleaned up the drama categories.
The medical show won best drama series and acting honours for leads Hamza Haq and Laurence Leboeuf, for an overall haul of eight prizes.
CBC's gender-fluid millennial dramedy "Sort Of" nabbed best comedy series, clinching a total of three trophies for its inaugural season.
Another big winner on Sunday's awards broadcast was CBC's "Kim's Convenience," which saw stars Paul Sun-Hyung Lee and Jean Yoon respectively named best lead actor and actress in a comedy series.
The prize for best feature-length documentary went to "Kímmapiiyipitssini: The Meaning of Empathy" from filmmaker Elle-Máijá Tailfeathers from the Kainai First Nation.
Tailfeathers was also recognized for performing talents as best lead actress in "Night Raiders," adding a sixth award to the Indigenous thriller's collection.
—
Did you see this?
OTTAWA — The federal government has announced $100 million in additional humanitarian support to respond to the worsening humanitarian crisis in Ukraine and neighbouring countries.
Prime Minister Justin Trudeau made the announcement Saturday during a social media fundraiser.
"Whether it's food, water, shelter, or medical aid — we will continue to have your backs and provide the assistance you need at this time," Trudeau said in a statement. "We are standing up for Ukraine."
With Saturday's announcement, Canada has provided $245 million in humanitarian assistance to Ukraine. Of that, $145 million has been allocated to United Nations organizations, the Red Cross Movement, and to non-governmental organizations.
Immigration Minister Sean Fraser told reporters that Canada has already approved more than 30,000 applications under the Canada-Ukraine authorization for emergency travel program.
Repeating an announcement made in March, Fraser said Canada is exempting more Ukrainians fleeing Russia's invasion from providing biometrics before coming to Canada.
He said Canada won't require biometrics from people under the age of 18, over the age of 60, and those with previous Canadian visas that have no immigration issues.
As well, Ukrainians arriving in Canada will be eligible for two weeks of temporary hotel accommodation and up to six weeks of income support.
Fraser said the income support will be $500 per week. He said many of the people arriving have family or other connections in Canada, so it's unclear how many will need the temporary accommodations.
—
This report by The Canadian Press was first published Apr. 11, 2022
The Canadian Press
Parliamentary committee to start report on expanding eligibility for assisted dying
OTTAWA — A special joint parliamentary committee will now consider its report on current legislation on assisted death and whether to expand who is eligible to opt for it.
The committee of MPs and senators is considering whether medically assisted dying should be expanded to people solely suffering from mental illness and mature minors.
It is also considering whether it should let people opt in to assisted dying in advance before they lose the mental capacity to do so.
The committee was also tasked with studying a host of associated issues, such as the state of palliative care in Canada and the protection of Canadians with disabilities.
It will begin drafting its report based on its findings.
The government already agreed in Bill C-7 passed last March to lift the current ban on assisted dying for those suffering solely from mental illness in 2023.
It set up a separate panel of experts to advise on the rules that should apply in those cases and the panel made 19 recommendations in a report tabled earlier this month.
The government's work on the legislation is under scrutiny as critics say the law has unforeseen effects, amid reports of people opting for a medically assisted death because of inadequate care or resources.
The Liberals faced criticism last year for proceeding with amendments to the law — in response to a Quebec court ruling, which struck down the requirement that a person's death be "reasonably foreseeable" — without having even launched the promised review.
Meanwhile, the Quebec government is removing a section of its end-of-life care bill that would have allowed quadriplegics and people with cerebral palsy to receive an assisted death.
Health Minister Christian Dubé told reporters that opposition parties expressed concern with the bill, which was tabled Wednesday, because the question of extending medical aid in dying to people with neuromuscular disorders was never debated in the province.
This report by The Canadian Press was first published May 26, 2022.
—
This story was produced with the financial assistance of the Meta and Canadian Press News Fellowship.
Erika Ibrahim, The Canadian Press
Monkeypox: 26 cases now confirmed in Canada – CTV News
There are now 26 confirmed cases of monkeypox in Canada, and the virus has been detected in a new province, according to an update from the Public Health Agency of Canada.
In Thursday's update, PHAC stated that over the past week, it had confirmed 25 cases of monkeypox in Quebec.
Now, it has confirmed a case of monkeypox in Ontario as well, the first case in a province outside of Quebec.
"Our understanding of the virus is still evolving, but I want to emphasize this is a global response," Dr. Howard Njoo, Deputy Chief Public Health Officer, said in the update.
Toronto Public Health stated Thursday that they have confirmed one case in Toronto, and are also investigating several suspected and probable cases.
"It is likely that additional cases will be reported in the coming days as the [National Microbiology Laboratory] is continuing to receive samples for confirmatory testing from multiple jurisdictions," PHAC said in a written statement Thursday evening.
Monkeypox is a rare virus from the same family as smallpox, with symptoms including fever, muscle aches, skin rashes, swollen lymph nodes and headache, among others.
Canadians should be aware of the symptoms, Njoo said, and limit contact with others and seek medical attention particularly if they have an unexplained rash, one of the more recognizable symptoms.
The incubation period — the span of time between initial infection and seeing symptoms — for monkeypox is generally 6-13 days, but can range to as many as 21 days, according to PHAC.
Spread occurs through close contact with an infected individual, usually through contact with an infected person's fluids, open sores or large "respiratory droplets", Njoo said, as well as through shared contaminated objects.
He emphasized that although the risk to Canadians is currently low, anyone is capable of contracting this virus.
Because smallpox was eradicated in 1980, many people do not already have the smallpox vaccine, which provides some protection, which means the "whole Canadian population is susceptible to [monkeypox]."
"Contrary to recent media reports, this virus does not discriminate and is not limited to spread from sexual activity," he said.
Because the virus spreads through close contact, this obviously includes sexual activity, Njoo said, but it's important to note that sexual contact is far from the only way the disease is spread, and it can infect anyone — it's not limited to one specific demographic.
"Anyone who is engaged in close contact with someone who is infected with monkeypox is certainly susceptible to infection," Njoo said.
"At the present time, it appears to be circulating in specific communities."
Many of the current individuals who are infected with the virus are men who have sex with other men, who are believed to have contracted the virus through sexual contact with an infected individual.
Officials are working with community organizations to spread awareness to those who may be at an elevated risk currently, Njoo said.
He added that incorrectly viewing this virus as purely sexually transmitted, or a disease only affecting a certain group, can lead to stigmatization and "misunderstanding of risks, and negative health outcomes."
PHAC stated that they are focusing on a "targeted approach to vaccination and treatment", and do not believe a mass vaccination campaign is necessary.
They have already supplied Quebec with 1,000 doses of the smallpox vaccine Imvamune from Canada's National Emergency Strategic Stockpile. Due to the similarity between the viruses, the smallpox vaccine can provide around 85 per cent efficacy in protecting recipients from monkeypox as well, according to the World Health Organization.
They're also looking at the use of the antiviral Tecovirimat (TPOXX), an oral capsule designed to treat smallpox, which was approved by Health Canada last fall.
Monkeypox is endemic in animals in regions in Western Africa, and can sometimes transmit from animals to humans, often through a bite from an infected animal, with the first human case recorded in 1970.
While monkeypox has popped up in countries where it is not endemic before, the cases typically involved people who recently travelled from a country in Africa where the virus is endemic.
What is unusual right now is that officials in numerous countries that don't usually deal with monkeypox are seeing cases where the patient has no travel history, Njoo said.
Prior to this month, monkeypox had never been detected in Canada.
He added that clinicians on the ground are seeing variety between cases — some patients have not presented with a rash on their face, the common location for this symptom, and instead have just had rashes around their genitals.
"They're not all similar in how they're presenting," he said.
Co-operating with international partners will help Canadian officials keep track of the virus and whether it is evolving, he said.
Canada's National Microbiology Laboratory is continuing to do testing on samples to track the spread and keep Canadians updated on risk level if the virus continues to progress.
"We will provide updates to the public as new emerging information becomes available," Njoo said.
More guidance on case identification and contact tracing, along with infection prevention, will be released shortly, PHAC stated.
Guilbeault 'optimistic' G7 climate ministers will agree to gradually phase out coal
MONTREAL — Federal Environment Minister Steven Guilbeault said Thursday he's "very optimistic" this week's meeting of G7 climate and energy ministers will produce a consensus to gradually phase out the use of coal.
Ministers and senior officials from the G7 countries are holding a three-day meeting in Berlin during which they will seek to agree on common targets for the shift from fossil fuels to renewable energy, which scientists say is urgently needed to curb climate change.
Guilbeault told The Canadian Press from the German capital that he is insisting "on the importance of strong international action to meet the goals of the Paris Agreement and ensure that the 1.5°C warming target remains achievable."
Guilbeault said he thinks his counterparts in the Group of Seven countries — the United States, Germany, the United Kingdom, France, Italy and Japan — agree with him that "we need to reduce, even eliminate the use of coal."
But, he said, "it remains to be seen where we will land precisely." The ministers need to publish a communiqué on Friday, at the conclusion of the meeting. And there have been reports that Japan and the United States are pushing back against having anything firm about reducing coal in the wording of the document.
Robert Habeck, German minister for economic affairs and climate action, said on Thursday that G7 countries "can perhaps take on a certain pioneering role to push forward ending the use of coal for electricity and in decarbonizing the transport system."
G7 members Britain, France and Italy have set deadlines to stop burning coal for electricity in the next few years, while Germany and Canada are aiming for 2030. Japan wants more time, and the Biden administration has set a target of ending fossil fuel use for electricity generation in the United States by 2035.
Guilbeault, meanwhile, said the G7 doesn't intend to sacrifice climate goals to fill the gap in fossil fuels entering Europe caused by sanctions levied on Russia for its invasion of Ukraine. He said the the climate ministers recognize they "cannot sacrifice the fight against climate change in the name of energy security, and the members of the G7 are unanimous and unequivocal on this."
This report by The Canadian Press was first published May 26, 2022.
— With files from The Associated Press.
Stéphane Blais, The Canadian Press