Canadian Real Estate Sales Slow For The First Time Since The Beginning of Pandemic – Better Dwelling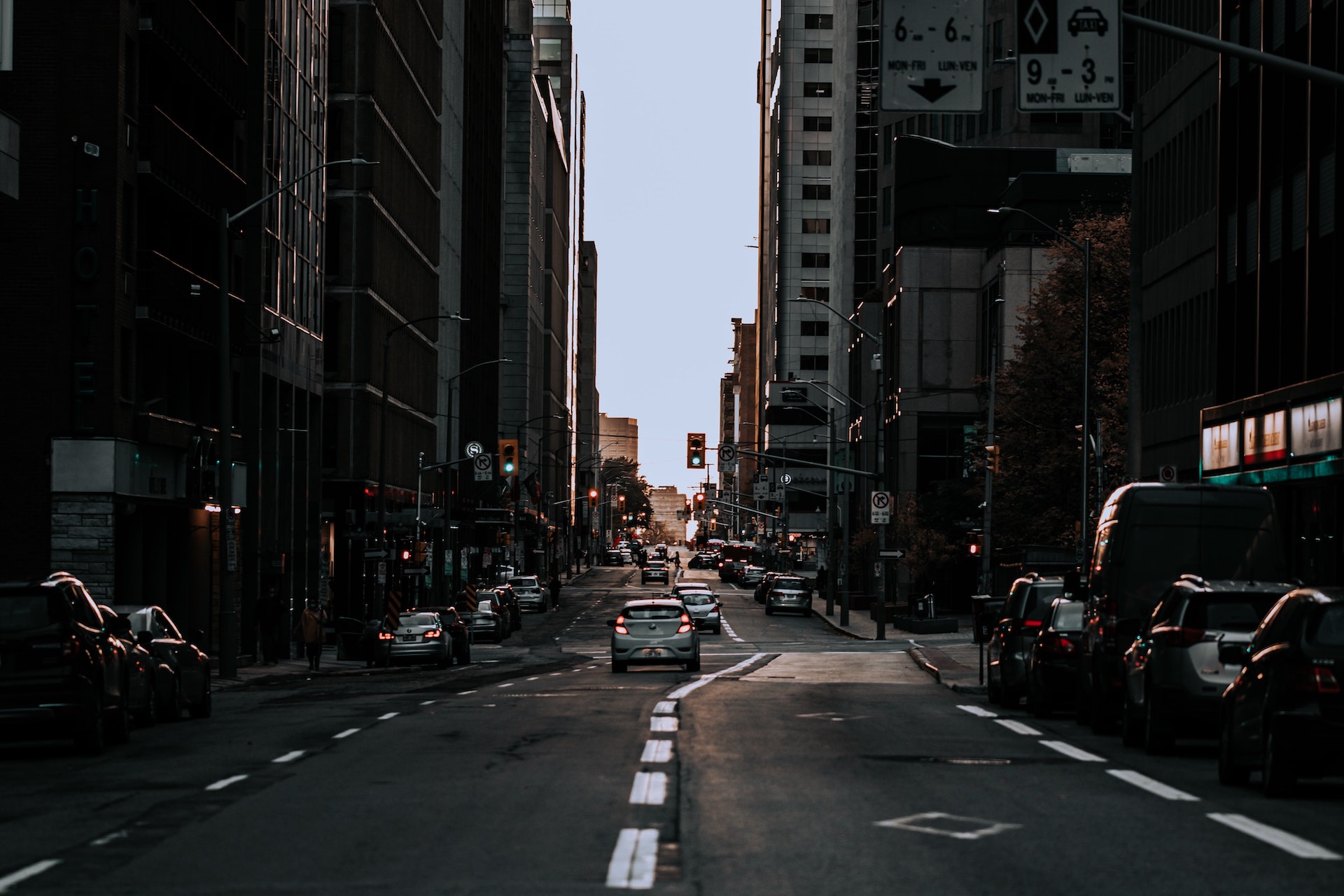 Canadian real estate is still booming, but slowing faster than seasonally expected. Canadian Real Estate Association (CREA) data shows sales made a small decline in October. The decline only shows in the board's seasonally adjusted numbers. Unadjusted sales still show large growth, but the rate decelerated for the first time since the pandemic.
Canadian Real Estate Sales "Edged Back" 0.7%
Canadian real estate sales are showing some signs pent-up demand is catching up. CREA data shows 56,186 seasonally adjusted sales in October, down 0.7% from the month before. Unadjusted, there were 59,159 sales in the month, up 32.1% from the same month last year. CREA notes sales "edged back" on the seasonally adjusted count, falling from all-time highs. On the unadjusted numbers, we can see sales are strong. They do seem much stronger due to the shifted comparison period though.
Canadian Real Estate Sales
The unadjusted sales for all home types, as reported through the Canadian MLS. Source: CREA, Better Dwelling.
Sales Growth Slows For The First Time Since The Pandemic
Unadjusted growth was large, but also showed some signs of reality returning. The growth rate of 32.1% is massive when looked at by itself. In context, this shows the first deceleration since April. This decline is more than likely a temporary detour, as comparison months to the shutdown in April and May approach.
Canadian Real Estate Sales Change
The annual percent chage of unadjusted sales for all home types, as reported through the Canadian MLS. Source: CREA, Better Dwelling.
Looking at sales on a rolling 12-month basis helps to smooth out some of the distortion. The 12-month rolling average of sales reached 43,593 sales for October, up 9.30% from the same month last year. This is the highest seen since July 2017, when sales were cooling after a multi-year build up to that level. The pandemic's shutdown of sales still skews the numbers, but it gives the growth a little perspective.
Canadian Real Estate Sales: Rolling Average
The 12-month rolling average of Canadian real estate sales. Source: CREA, Better Dwelling.
October was another unusual month, in an unusual year, with a lot of unhelpful and volatile data. In the same year, the all-time low for sales was printed just months before the all-time high. Neither data point is really helpful in the general picture. Real estate sales are doing very well, but not as well as the record smashing numbers would indicate. There's also the pull-forward effect of lower mortgage rates, which is difficult to gauge in size.
Like this post? Like us on Facebook for the next one in your feed.
Vancouver real estate: leaky East Broadway condo for sale, price reduced, $339900, cash only – The Georgia Straight
About two weeks ago, the Straight reported the sale of a unit at a leaky Vancouver condo complex.
It was a $285,000 cash-only, no-financing deal.
Now there's another unit for sale in the same leaky condo development, Gardenia Villa.
It's also cash-only, and no mortgage is available.
The price for 603-2468 East Broadway has been reduced to $339,900 from its original listing tag.
Gardenia Villa is known as a leaky condo development.
On September 16, 2006, Vancouver Sun reporters Fiona Anderson and Glen Bohn wrote that owners may have to pay up to $40 million to keep the complex from rotting.
"The project, designed by architect James Cheng and developed by Hong Kong-based Maple Resources Investment Co. Ltd., is a colourful eleven building complex with three gated courtyard gardens and a pool on five acres of land," Anderson and Bohn reported.
Owners first noticed water issues at the 250-unit Gardenia Villa located at East Broadway and Nanaimo Street, "shortly after it was built in 1994", the Sun noted in a report about 10 years later on October 2, 2016.
Reporter Keith Fraser wrote in the 2016 report that a judge ordered the strata council to impose on the owners a $16.8 million special levy to repair the complex.
RE/MAX City Realty listed 603-2468 East Broadway on November 25, 2019 for $349,000.
The listing was terminated on January 20, 2020 at a price of $344,000.
On the same day, a new listing came up for $339,000. It expired on June 26. On the same day, a new listing was released for the same price of $339,000.
Now the seller wants a little bit more.
The current listing increased the price by $900 for the sum of $339,900.
Compared to its November 25, 2019 listing tag, the present listing price represents a $9,100 reduction.
The listing history of the property was tracked by Zealty.ca, a real-estate information site owned and operated by Holywell Properties.
RE/MAX Crest Realty describes the property as a "large" unit on the sixth floor of a "concrete leaky condo".
"Potentially building will be Rain-screened or sold to Developer. No Mortgage available for this complex. Must buy all cash," the listing states.
The two-bedroom, two-bath, plus den unit "faces towards the center courtyard which is very quiet".
The other condo unit that the Straight reported about on November 17 is on the fifth floor of the same 2468 East Broadway leaky condo building. That was Unit 502, which the listing described as one that faces a "beautiful courtyard".
Fort McMurray real estate agent pushes shop local campaign for Christmas
A Fort McMurray real estate agent is encouraging people shop local by creating a video series called 30 businesses in 30 days.
This month, Melanie Galea started posting videos showcasing small businesses in Fort McMurray. From pet stores, to coffee roasters and spas, Galea has been trying to remind locals about what businesses they could be shopping from.
"It just seemed like it was needed more than ever," said Galea.
"These business owners are ready for Christmas."
She said there are concerns that businesses are going to be shut down and several businesses have already closed during the pandemic and flood.
"People are staying home, they're maybe not spending quite as much money. Some businesses are doing well, but I've seen businesses shut down because of what's happening right now."
Galea did a similar promotion in 2015, making videos to showcase 30 businesses. Thirteen of those stores have since closed.
Galea put a call out for businesses to contact her about making a video, and she was even surprised to find out about companies she had never heard of before.
"It's great to see there are new businesses," said Galea.
"The reaction has been fantastic."
Galea said her videos have even inspired former McMurrayites. She said a former Fort McMurray resident, now living in Edmonton, reached out to Galea to ask about buying gift cards from Fort McMurray shops.
The entire series took about 100 hours to create. She charged $50 per business to do the video, but it's costing her more than $250 per episode.
"This is my give to the community," said Galea. She started filming the series in the beginning of October.
Carley Johnson, owner of Firebag Coffee Company, started selling coffee and coffee accessories in February. She roasts coffee at her home in Fort McMurray and sells it online and at local markets.
Since her video went live, she's had people reach out to her saying they didn't know her business existed and says her sales have increased.
The company does free delivery in town, and she says they do about 25-30 orders a day.
"Since the video's run I've probably had at least 5 to 10 new people contact me every day."
"It's wonderful," said Johnson.
Michael Langille's video hasn't gone public yet — it's slated for Dec. 9. He's the owner of The Little Pet Company, which is in the midst of expanding.
"Some people think that we're still shut down since the flood," said Langille. "It's about broadcasting that we're here."
He said many people thought the flood destroyed the shop, which it didn't.
The store was "busier than ever" for the first few months of the pandemic, but recently noticed a "sgnificant change" in the number of customers coming in.
Langille said he doubled his store's inventory with the expansion, but "we're not seeing double the sales by any means."
"We might've seen a ten per cent increase, which is not what you want to see when you're expanding your business."
He's hoping the video gets people coming into the store, and spending their dollars in town, rather than online.
Source:- CBC.ca
JPMorgan's Pil Sees Quick Return to Office Boosting Real Estate
(Bloomberg) — People will likely return to the office more quickly than expected and that will help boost the price of some commercial real estate, according to J.P. Morgan Asset Management.
Investors may be making a mistake by extrapolating the future from the current situation with lots of working from home due to Covid-19, according to Anton Pil, global head of alternatives at J.P. Morgan Asset Management, part of JPMorgan Chase & Co. Top malls worldwide should see a faster-than-expected rebound in traffic, he said, and there's an overshoot in expectations about how many people will want the status quo versus returning to the office.
"I'm expecting a pretty significant rebound in valuation," Pil said in a phone interview Wednesday. "Financing terms are at some of the lowest levels that we've ever seen, and the income generation continues to be quite strong, at least if you own top-notch offices in strong locations."
Urban centers have been able to survive previous pandemics and will do so again this time, Pil said. He pointed to the co-working trend as evidence that even when people could work from home they found there was value in being around others.
However, investors are taking things slowly at this point, with commercial real estate dealmaking in the third quarter far below pre-pandemic levels, according to data from CBRE Group Inc. and Real Capital Analytics Inc.
Pil also said that easy monetary policy and available financing means that it's harder to tell which companies have simply been hurt by the pandemic and which have business models that just aren't viable. J.P. Morgan Asset Management has stuck to a relatively conservative approach that's focused on the actual assets companies own, he said, to avoid potential trouble on that front.
Venture capital will be a very robust market over the next year or two, Pil added. Lots of new businesses will be started by people who were laid off or had salaries reduced during the pandemic, he said, plus the efficiency of working from home and broader adoption of cloud computing has made starting a business cheaper and easier around the globe.
Source:- BNN