Cenovus to buy Husky Energy for $3.8B, designed to 'weather the current environment' – CBC.ca
Cenovus Energy Inc. has agreed to buy rival Husky Energy Inc. in an all-stock deal valued at $3.8 billion as weak oil prices and a collapse in demand driven by the pandemic force the industry to consolidate.
The merged Cenovus Energy Inc. will remain headquartered in Alberta. The deal would combine the companies into a new integrated oil and gas business with increased and more stable cash flows, the statement said.
Cenovus's deal for Husky is valued at $23.6 billion, including debt, the companies said in a joint statement.
Cenovus CEO Alex Pourbaix will head the combined company, with Husky chief financial officer Jeff Hart taking on that role at the new entity.
"We will be a leaner, stronger and more integrated company, exceptionally well suited to weather the current environment and be a strong Canadian energy leader in the years ahead," Pourbaix said in the statement.
"The diverse portfolio will enable us to deliver stable cash flow through price cycles, while focusing capital on the highest-return assets and opportunities. The combined company will also have an efficient cost structure and ample liquidity."
The deal is the latest sign of consolidation in an energy sector that has been battered by the twin crises of the COVID-19-related economic slowdown and low crude oil prices.
Last Monday, ConocoPhillips announced it would buy shale producer Concho Resources in a deal valued at $9.7 billion U.S. that would create one of the largest U.S. oil producers.
Earlier in the month, one analyst pointed to the acquisition of a 17.6 per cent stake in Calgary oil and gas producer NuVista Energy Ltd. by rival Paramount Resources Ltd. as part of a trend toward "forced" consolidation in the troubled Canadian energy sector.
Ending oil curtailment quotas
News of the Cenovus-Husky deal follows a Friday announcement from Alberta's government that the province would end its oil curtailment quotas, a temporary measure intended to support oil prices.
Spokespeople for both companies said Friday they welcomed the move. Indeed, Cenovus had already been producing above its curtailment levels with credits purchased from other companies.
Combining the companies will create annual savings of $1.2 billion, largely achieved within the first year and independent of commodity prices, the companies said.
"Bringing our talented people and complementary assets together will enable us to deliver the full potential of this resilient new company," Husky CEO Rob Peabody said in the statement.
"The integration of Cenovus's best-in-class in situ oil sands assets with Husky's extensive North American upgrading, refining and transportation network … will create a low-cost competitor and support long-term value creation."
The combined company will be the third-largest Canadian oil and natural gas producer, based on total company production, Cenovus said. It will have low exposure to oilsands benchmark crude, which typically trades at a discount to North American benchmark West Texas intermediate.
The transaction has been approved by both boards and is expected to close in the first quarter of 2021, pending shareholder and regulatory approvals.
Husky shareholders will receive 0.7845 of a Cenovus share plus 0.0651 of a Cenovus share purchase warrant in exchange for each Husky common share.
Sask. reports 1 more coronavirus death, 197 new cases – CTV News
REGINA —
Another Saskatchewan resident has died after testing positive for COVID-19.
The province said the person, in the 80-plus age group, was from the northwest zone. This is the province's 45th death related to COVID-19.
Saskatchewan also reported 197 new COVID-19 cases on Saturday, bringing active cases to 3,322.
In a release, the government said six new cases are located in the far northwest zone, four are from the far northeast zone, five are from the northwest zone, 17 are from the north central zone, five are from the north east zone, 56 are from Saskatoon, one is from the central west zone, five are from the central east zone, 73 are from Regina, 16 are from the southwest zone, five are from the south central zone and two are from the southeast zone.
Two new cases are also pending residence information. Five cases that were pending residence information have been assigned, including four in the north central zone and one in the northwest zone.
Saskatchewan's seven-day average of new cases is 234, or 19.3 new cases per 100,000 population.
The province currently has 106 people in hospital related to COVID-19, including 88 in inpatient care and 18 in intensive care.
Another 137 people were reported recovered from the virus on Saturday.
REGIONALLY
328 active cases are from the far north area (129 far northwest, 61 far north central, 138 far northeast)
731 active cases are from the north area (263 northwest, 373 north central, 95 northeast)
1,108 active cases are from the Saskatoon area
636 active cases are from the Regina area
142 active cases are from the central area (57 central west, 85 central east)
354 active cases are from the south area (97 southwest, 104 south central, 153 southeast)
On Friday, 3,359 COVID-19 tests were processed in Saskatchewan.
Strang urges Nova Scotians to maintain health during COVID-19's second wave – HalifaxToday.ca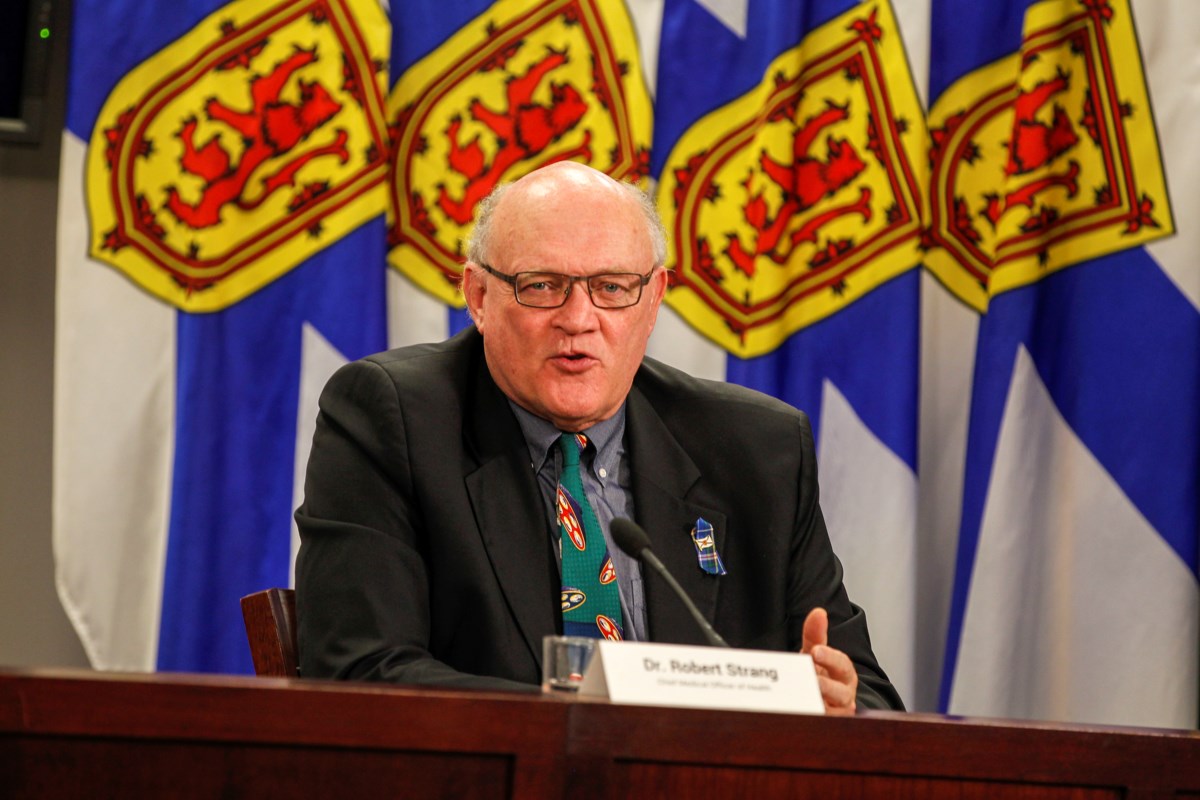 As Nova Scotia continues to see a second wave of COVID-19, the province's chief medical officer urges people to maintain their overall health.
At yesterday afternoon's COVID-19 briefing, Dr. Robert Strang gave Nova Scotians advice as the province shuts down for two weeks.
"It's even more important that we take good care, each of us, of our physical and mental health," Strang said. "The things that are going to keep up healthy during this time are the ones that will keep us COVID-safe as well. It might sound somewhat trite but it's true."
In order to stay healthy, Strang said people must prioritize sleep, find ways to maintain social connections, maintain a healthy diet and spend time exercising.
"This may sound like stereotypical doctor advice but these things are important," he said. "So, do the best you can do. These will impact your physical health, but we also know all of these things are good for your mental health."
Moreover, people should create a personal COVID plan on top of following Public Health guidelines. Strang said this will give people a sense of control which can reduce fear and anxiety.
This plan could include the following:
What would I do if I have to self-isolate?
How can I stay connected to family and friends if I can't see them in person?
What do I do if schools and daycare are closed?
As of Nov. 27, Nova Scotia has 119 active cases of COVID-19.
Since Nov. 23, new restrictions came into effect in the Halifax Regional Municipality and parts of Hants County. Those include a gathering limit of no more than five visitors at a time, the closure of in-person dining at restaurants and bars, a limit of people inside retail stores and the closure of facilities such as fitness establishments, the casino, libraries and museums.
Currently, Strang said there are no plans for further restrictions. However, he'll make changes if it's necessary.
"Unlike in the first wave, we do have more time to think about and plan in advance how we deal with this situation," he said. "We have the plans in place, if necessary, to go further."
Strang said that if people follow restrictions for the next two weeks and the success of testing continues, then people are putting themselves in the "best possible path" to reducing restrictions as soon as possible.
He said some of the things people can do is explore their neighbourhoods like they did in the first wave, play games with family, spend time outdoors and even shop online.
He also said outdoor areas such as trails and parks are not high-risk areas for transmission. Keeping these areas open is important for health and does not create a risk, so there are no plans to shut them down.
"Wave one, we didn't know as much about the virus, so we shut down a whole bunch of stuff," he said. "Wave two, we know much more about how the virus is transmitted, so we're focusing our restrictions in areas that are high-risk for transmission.
"Our approach right now, acting early and aggressively to stop the second wave, is being watched across the country. I recognize that acting early and aggressively is tough, and we recognize the challenges of the situation. We are asking a lot of you, but I'll repeat again, 'It's hard but hard is not impossible.'"
63 New Cases Of COVID-19, 1 New Death In Windsor Essex As Of Saturday – windsoriteDOTca News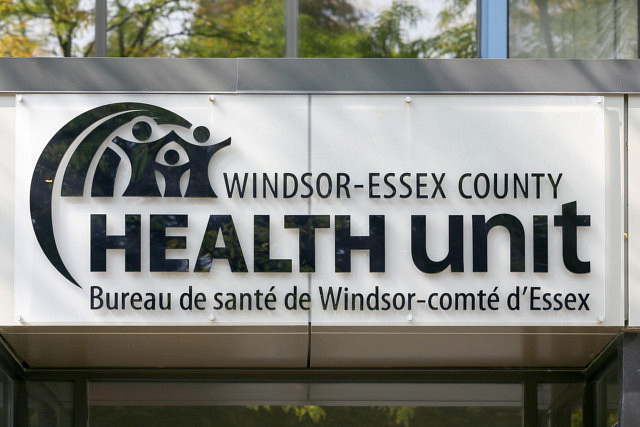 The Windsor Essex County Health Unit has announced 63 new cases of COVID-19 as of Saturday, bringing the local total to 3,570.
Cases increased from 3,507 on Friday November 27th to 3,570 on Saturday November 28th and 367 cases of COVID-19 are currently active in Windsor-Essex.
Saturday's increase in cases by 63 is the highest daily increase since June 28th.
Article Continues Below Local Sponsor Message
The Health Unit says 26 cases are close contacts of confirmed cases, 7 cases are community acquired, 2 cases are agri-farm workers, 3 cases are local health care workers, 1 case is travel related to the US, and the sources of 24 cases are still being investigated by the Health Unit's case and contact management staff.
They say 3,124 people locally have recovered (an increase of 49 recoveries today).
There has been one additional death from COVID-19 in Windsor Essex as of Saturday bringing the local death toll to 79. The Health Unit says a man in his 60s from the community passed away.
As of Saturday, the Health Unit lists 11 people as hospitalized, and 2 people in the ICU with confirmed cases of COVID-19 in Windsor Essex. Eight hospitalizations are listed at Windsor Regional Hospital.
Long-term Care / Retirement Home Outbreaks
As of Saturday, four long-term care/retirement homes remain under outbreak:
Leamington Mennonite (Leamington) has 0 resident cases and 1 staff case
Riverside Place (Windsor) has 17 resident cases and 3 staff cases (1 new staff case today)
Lifetimes on Riverside (Windsor) has 5 resident cases and 4 staff cases
Iller Lodge (Essex) has 18 resident cases and 3 staff cases
Workplace Outbreaks
As of Saturday, there are seven workplaces under outbreak:
3 outbreaks at agri-farms in Leamington
1 outbreak at a health care and social assistance workplace in Lakeshore
1 outbreak at a finance and insurance workplace in Leamington
1 outbreak at a manufacturing facility in Windsor
1 outbreak at a place of worship in Leamington
School Outbreaks
As of Saturday, two schools remain under outbreak:
W.J. Langlois Catholic Elementary School
Frank W. Begley Public School
Community Outbreaks
As of Saturday, there are two community outbreaks:
Riverplace Residence
Victoria Manor