Coronavirus: What's happening in Canada and around the world on Saturday – CBC.ca
The latest:
Canada's chief public health officer is calling for a "collective effort" to stem the spike of COVID-19 and to lessen the burden on essential workers.
"To essential workers — from those growing our food and keeping grocery stores stocked with vital supplies to the health-care and public health workforce providing care and services to Canadians — thank you for your commitment to keeping our society running," Dr. Theresa Tam said in a statement on Saturday.
"Many of you have been on the front lines since the beginning, putting yourselves in harm's way," she said. "As individuals, we have an important role to play to minimize the COVID-19 burden on essential workers."
Tam again urged Canadians to adhere to public health guidelines, such as physical distancing, hand washing, wearing a face covering and using the COVID Alert app.
1/2 To date, labs across 🇨🇦 have tested 9,436,375 people for <a href="https://twitter.com/hashtag/COVID19?src=hash&amp;ref_src=twsrc%5Etfw">#COVID19</a>, w an average ~2.4% positive overall, for a rate of 251,039 people tested per million population in Canada. <a href="https://t.co/jrZH3tHRUo">https://t.co/jrZH3tHRUo</a>

&mdash;@CPHO_Canada
Tam's comments come a day after the latest federal modelling on COVID-19 suggests the surge in cases could continue in the coming weeks unless Canadians take action now.
On Friday, she said that based on the current projections, Canadians need to cut their contacts by 25 per cent in order to get the second wave under control to the point where daily counts may drop below 2,000.
Without reducing the rates of contact, Canada could see COVID-19 case counts rise to 8,000 per day come early December, she said.
Tam said the country has lost its lead in the ongoing "dance" with COVID-19 after curbing cases over the summer, and taking it back will require discipline.
"What comes next for us this fall and winter is for every one of us to determine through our decisions and our actions," Tam told a news conference. "Letting down our guard and letting this virus win is not an option."
---
What's happening in the rest of Canada
As of 12:40 p.m. ET on Saturday, Canada had 234,084 confirmed or presumptive coronavirus cases, with 28,229 of those active. Provinces and territories listed 195,721 as recovered or resolved. A CBC News tally of deaths based on provincial reports, regional health information and CBC's reporting stood at 10,134.
Ontario reported 1,015 new cases of COVID-19 on Saturday, up from 896 cases added to the count on Friday. Locally, there are 325 new cases in Toronto on Saturday, 282 in Peel Region, 94 in Ottawa and 88 in York Region.
Prime Minister Justin Trudeau said his children will not be trick-or-treating this year because Ottawa is considered one of Ontario's hot spots.
The province has recommended against going door-to-door for candy in the modified Stage 2 public health unit regions of Ottawa, Peel Region, Toronto and York Region.
In Quebec, children can go out as long as they stay with members of their own household. Health officials in British Columbia are recommending people keep their trick-or-treating groups to six people or fewer.
Quebec reported 1,064 new cases on Saturday, down from 1,108 new cases on Friday.
Ontario Premier Doug Ford on Friday said a plan is coming next week to ease COVID-19 restrictions in the province's hot spots.
Ford said he has asked his health advisers to put together a strategy to allow shuttered businesses in the regions to safely reopen.
Restrictions that banned indoor dining in restaurants and bars and closed gyms were put in place in the so-called hot spots on Oct. 10. The measures were intended to be in place for 28 days and are set to expire next Saturday.
Ford could not provide any details of the plan or say how the plan would impact restaurants and gyms.
In Peel Region, the city of Brampton is not helping the cause. Its weekly test positivity rate rose to 9.6 per cent for the week ending Oct. 24, according to a Peel Health Surveillance report published on Friday.
This represents a 1.5-point increase from the previous week, when Brampton sat at 8.1 per cent positivity. This is well above the five per cent benchmark used by infectious disease experts to signal the virus could be under control.
Brampton's positivity rate is two-and-a-half times higher than the national figure.
WATCH | Gym owners, patrons frustrated by renewed COVID-19 closures:
Despite Manitoba's surge in COVID-19 cases, gyms remain open in most of the province even though the facilities are closed in Ontario and Quebec. Gym owners and patrons are increasingly frustrated and want to know why they're paying more to contain the pandemic than other jurisdictions. 1:57
In Alberta, health officials reported a record number of new cases in a single day on Friday, with 622 new infections. There are currently 140 people in hospital with COVID-19 in Alberta, with 25 of them in intensive care. The Edmonton and Calgary health zones have about 2,000 cases each.
New Brunswick reported one new COVID-19 case and two recoveries on Saturday.
Newfoundland and Labrador reported no new cases on Friday for the fourth straight day. Three active cases remain in the province.
Nova Scotia reported five new cases on Saturday, up from two additional cases on Friday, when officials in the province said the state of emergency would be renewed. The emergency status will begin at noon on Nov. 1 and run until Nov. 15, unless the province extends it.
Saskatchewan reported 76 new cases of COVID-19 on Friday, with 34 of those cases coming from the Saskatoon area. There are currently 22 people in hospital, with 16 of those receiving in-patient care.
A public health order on nightclubs is now in effect in Saskatoon, where drinking alcohol is barred between 10 p.m. and 9:30 a.m. CST, and they are required to close between 11 p.m. and 9:30 a.m. Karaoke and dance floors have been closed at the clubs, where guests are to be seated and cannot mingle between tables.
Two medical experts told CBC News they're worried that the number of new infections will overwhelm the province's health system.
British Columbia announced in a written public statement another 272 cases of COVID-19 on Friday and one additional death. There are currently 2,390 active cases in the province.
Three new outbreaks at health-care facilities were announced by health officials, who also reminded residents not to hold large parties over the Halloween weekend.
---
What's happening around the world
A database maintained by Johns Hopkins University put the cumulative number of COVID-19 cases reported around the world since the pandemic began at more than 45.7 million as of Saturday morning, with more than 29.7 million of those listed as recovered. The death toll reported by the U.S.-based university stood at more than 1.1 million.
In Britain, the government is considering imposing a new national lockdown in England, after its scientific advisers warned that hospitalizations and deaths from the resurgence of the coronavirus could soon surpass the levels seen at the outbreak's spring peak.
The Times of London says Prime Minister Boris Johnson could announce a month-long lockdown as soon as Monday, though the government says no decisions have been made. Any new lockdown would likely see non-essential businesses close and people told to stay mostly at home, though schools would remain open.
The U.K. is recording more than 20,000 new coronavirus infections a day, and government statisticians say the true figure is far higher. On Saturday the country is likely to surpass one million confirmed cases since the outbreak began. The U.K. has Europe's highest coronavirus death toll at more than 46,000.
India has registered 48,268 new confirmed coronavirus cases in the past 24 hours, continuing a downward trend.
The country's Health Ministry on Saturday also reported 551 additional deaths, taking total fatalities up to 121,641. The figure raises the country's total virus tally to more than 8.1 million, behind only the U.S. Over 7.4 million people have recovered.
The slowdown in daily infections has held for more than a month, with fewer than 60,000 cases for nearly two weeks. Some experts say the trend suggests the virus may have finally reached a plateau in India, but others question the testing methods and warn that a major festival due in a few weeks and the winter season could result in a new surge.
In Sri Lanka, police have, for the first time, arrested dozens of people for not wearing masks and failing to maintain physical distancing, under the new laws imposed to contain the spread of the coronavirus.
Police spokesperson Ajith Rohana said 39 people were detained, and separately, another 221 were held for violating a curfew.
Since Thursday, the Sri Lankan government has imposed a curfew in the whole of Western province, where new outbreaks at a garment factory and the main fish market were discovered early this month. The province includes the capital Colombo.
Infections from the two clusters have grown to 6,945 by Saturday, including 633 in the last 24 hours, bringing to more than 10,000 the number of confirmed cases in the island nation, including 19 deaths.
WATCH | COVID-19 long-haulers share experience with prolonged symptoms:
After a record-breaking day for COVID-19 cases in Manitoba, the province announced more restrictions for the Winnipeg area and prepared for an influx of cases at hospitals. 2:14
The United States now has nine million confirmed cases of the coronavirus, according to data compiled by Johns Hopkins, as infections continue to rise in nearly every state.
It took two weeks to reach the mark from eight million, the fastest jump of one million yet. It had taken more than three weeks for the total to rise from seven million to eight million.
Confirmed U.S. cases are on the rise in 47 states. Deaths are up 14 per cent over the past two weeks, averaging more than 800 every day. The virus has now killed more than 229,000 Americans.
South Dakota broke its record for new coronavirus infections reported in one day on Friday as 1,560 people tested positive.
The new virus cases brought the number of cases statewide to 13,520, according to the state's Department of Health. That means that roughly one out of every 65 people currently has an active infection.
The state has ranked second in the nation for new cases per person over the last two weeks, according to Johns Hopkins researchers. There were about 1,359 new cases per 100,000 people.
It's 'unknown' when Canada will reach herd immunity from coronavirus vaccine: Tam – Global News
The percentage of the Canadian population that needs to be vaccinated in order to reach widespread immunity against the coronavirus is unknown, according to Canada's chief public health officer Dr. Theresa Tam.
Speaking at a media conference Friday, Tam was asked what entails a "successful vaccine campaign," in order to determine when the population reaches herd immunity.
READ MORE: Canada is nowhere near herd immunity to the novel coronavirus as second wave surges, Tam says
"Nobody actually knows the level of vaccine coverage to achieve community immunity or herd immunity," Tam explained. "We have an assumption that you will probably need 60 to 70 per cent of people to be vaccinated. But we don't know that for sure … that's modelling. Lots of these calculations are being done but bottom line is that we actually don't know."
The end goal, Tam added, is to vaccinate as many Canadian as quickly as possible.
According to the World Health Organization (WHO), herd immunity is when a population can be protected from a certain virus, like COVID-19, if a threshold of vaccination is reached. It's achieved by protecting people from a virus, not by exposing them to it, the WHO added.
[ Sign up for our Health IQ newsletter for the latest coronavirus updates ]
However, the percentage of people needed to be vaccinated in order to create herd immunity depends on the disease.
For example, herd immunity against measles requires about 95 per cent of a population to be vaccinated and for polio, the threshold is about 80 per cent, the WHO stated.

8:56


Canada is nowhere near herd immunity to the coronavirus as second wave surges: Tam



Tam previously told Global News in November that Canada is still nowhere near herd immunity with the coronavirus.
"We're only at a few percentage points in terms of the immunity in our population. That leaves over 90 per cent of the population, or 95 per cent of the population still vulnerable," Tam said.
Canada is currently battling a severe second wave of COVID-19 cases. Officials are urging people to remain vigilant in stopping the spread of the virus, despite the promising vaccine news.
Canada expects the first doses of the COVID-19 vaccine to be administered in January, which will go to the country's most vulnerable populations.
Last week Prime Minister Justin Trudeau said he hopes to see the "majority" of Canadians vaccinated by September, though he did not specify exactly what that means as far as a percentage of the population.
© 2020 Global News, a division of Corus Entertainment Inc.
Canada surpasses 400000 total COVID-19 cases – CTV News
OTTAWA —
Canada has now recorded more than 400,000 cases of COVID-19 since the beginning of the global pandemic.
Today's bleak marker came after Saskatchewan reported 283 new cases of the virus today, bringing the national tally to 400,030.
The speed at which Canada reached the 400,000 mark is the latest sign of the accelerating pace of the pandemic across the country.
Canada recorded its 300,000th case of COVID-19 18 days ago on Nov. 16.
It took six months for Canada to record its first 100,000 cases of COVID-19, four months to reach the 200,000 threshold and less than a month to arrive at 300,000.
Canada's national death toll from the virus currently stands at 12,470.
This report by The Canadian Press was first published Dec. 4, 2020.
The latest news on COVID-19 developments in Canada – Richmond News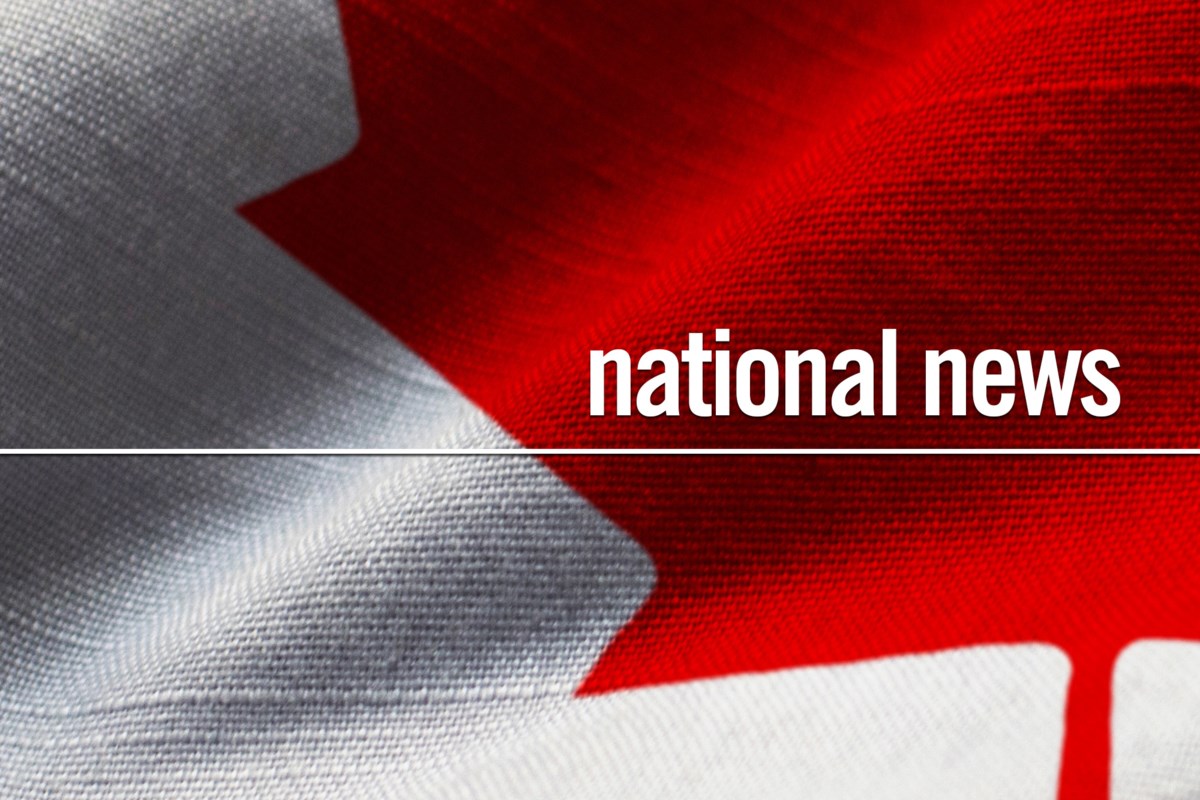 The latest news on COVID-19 developments in Canada (all times Eastern):
2:43 p.m.
Saskatchewan is reporting 283 new cases of COVID-19 and one more death.
Health officials say the person who died was in their 80s and the province's death toll from the pandemic sits at 55.
There are more than 4,000 active cases of the virus in the province, many of the infections concentrated in and around Regina and Saskatoon.
Hospitals are treating 126 COVID-19 patients, with 25 of them in intensive care.
The province's seven-day average of daily cases is 262.
Premier Scott Moe hopes to see a dip in transmission of the virus so more visitation can be allowed in long-term care homes over the holidays.
—
1:40 p.m.
Manitoba is announcing nine more deaths from COVID-19 and 320 new infections Friday as health officials released new modelling showing the impact of the pandemic on the province.
It shows that three people end up in hospital and one person dies for every 48 cases of COVID-19.
Dr. Brent Roussin, chief public health officer, says if no public health measures had been put in place, there would have been up to 1,055 new infections a day by this Sunday.
Daily cases have been tracking between 300 and 500 recently.
—
1:29 p.m.
Nunavut will look to get the Moderna vaccine once it is available in Canada.
Chief public health officer Dr. Michael Patterson says Moderna is preferred because the cold storage and shipping of the Pfizer vaccine is too difficult in Nunavut.
Patterson also announced today fewer than five Nunavut residents with COVID-19 were flown to a Winnipeg hospital this week and are in stable condition.
Patterson would not comment on exactly how many people were in hospital or what communities they come from.
—
1:22 p.m.
Ottawa is increasing its order of prospective COVID-19 vaccines.
Procurement Minister Anita Anand says Canada is exercising its option to obtain another 20 million doses of Moderna's two-dose candidate, bringing its total order to 40 million in 2021.
That's expected to be enough to vaccinate almost 20 million people.
Moderna is one of several manufacturers Ottawa has struck deals with for prospective COVID-19 vaccines, which will be delivered in batches.
In early 2021, Canada expects a combined total of six million doses of the Moderna and Pfizer/BioNTech COVID-19 vaccines, if authorized for distribution.
—
1:07 p.m.
The group instructing provinces and territories about who should be first in line for COVID-19 vaccines has updated its advice.
The National Advisory Committee on Immunization says the first doses of authorized vaccines should go to residents and staff of congregate living settings for seniors.
They should also go to older adults starting with people aged 80 and older, then decreasing the age limit to 70 as supply becomes available.
Health-care workers and adults in Indigenous communities where infection can have disproportionate consequences are also on the list.
—
12:45
Public Health officials in Newfoundland and Labrador are reporting three new cases of COVID-19.
There are now 27 active cases in the province, for a total of 343 cases since the pandemic began.
Premier Andrew Fury says he will announce the province's position on the Atlantic travel bubble Monday.
Newfoundland and Labrador withdrew from the arrangement on looser travel restrictions within the region last month.
—
12:30 p.m.
Nova Scotia is reporting 15 new cases of COVID-19.
Health officials say 11 cases are in the Halifax area, including a case at Citadel High School in Halifax reported late Thursday.
Three cases in the northern health zone are close contacts of other cases, and one case in the western zone is related to travel.
A case has also been identified at Park West School, a primary to Grade 9 school in the health zone that includes Halifax.
—
11:38 a.m.
Nunavut is reporting eight new cases of COVID-19.
The territory says all the new infections are in Arviat.
The community on the western edge of Hudson Bay now has 44 active cases.
Nunavut mostly lifted a two-week lockdown earlier this week but restrictions remain in Arviat where numbers are highest.
—
11:18 a.m.
Public Health officials in New Brunswick are reporting eight new cases of COVID-19.
There is one new case in the Moncton region, two in the Saint John region, one in the Fredericton area and four in the Edmunston region.
All the individuals are self-isolating and their cases are under investigation.
The total number of confirmed COVID-19 cases in New Brunswick is 528 with 111 currently active.
—
11:10 a.m.
There are 1,780 new cases of COVID-19 in Ontario today and 25 more deaths linked to the virus.
Health Minister Christine Elliott says there are 633 new cases in Toronto, 433 in Peel and 152 in York Region.
She says that the spread of COVID-19 has "hit a critical point."
The minister is asking Ontarians to wear masks and remain physically distant from each other.
—
11:08 a.m.
The Quebec government is reporting 1,345 new COVID-19 cases and 28 additional deaths linked to the novel coronavirus.
The Health Department says of the five of the deaths occurred in the past 24 hours.
The number of hospitalizations has increased by 24 for a total of 761 with 97 people in intensive care.
The province has reported a total of 147,877 confirmed COVID-19 cases and 7,183 deaths since the beginning of the pandemic.
—
This report by The Canadian Press was first published Dec. 4, 2020.
The Canadian Press