Crude Oil Weekly Forecast: Oil Price Needs Support, Eyes US-China Trade Deal – DailyFX
Crude Oil Fundamental Forecast: Neutral
Oil bulls rattled after US-Iran risk turns lower.

US-China trade signing may provide support after recent bear run.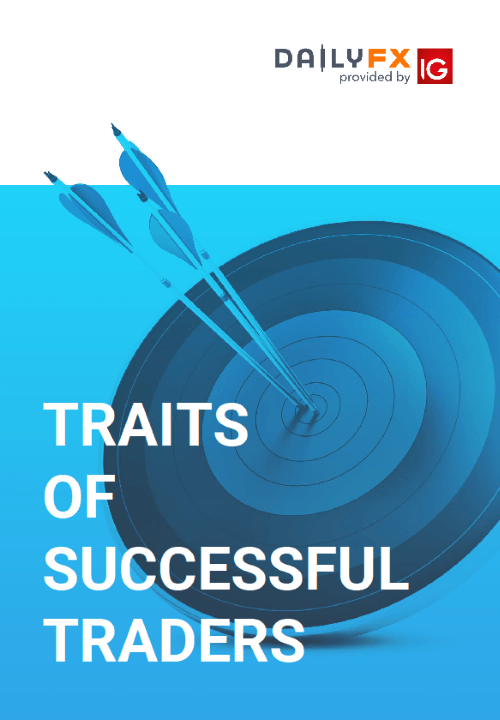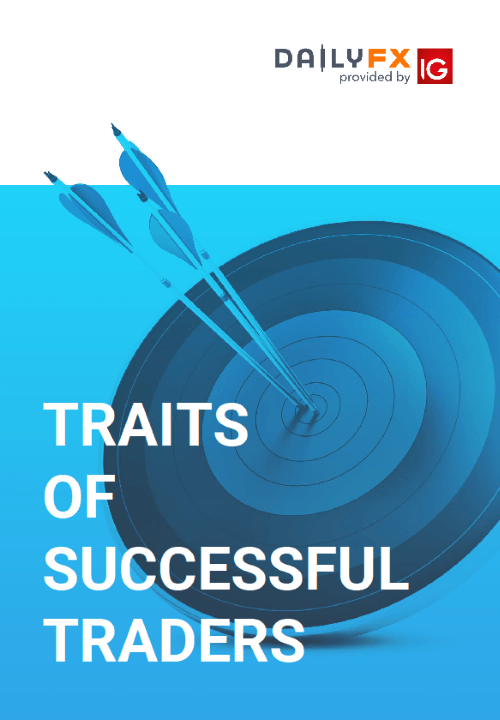 Recommended by Nick Cawley
Traits of Successful Traders
Oil Slumps 10% in Three Days – Will US-China Trade Deal Bring Stability?
My crude oil forecast for next week is neutral with a possible partial retrace of this week's sell-off back to trend.
Oil is now trading near its lowest level in one-month as risk-adverse assets slumped after the US and Iran backed away from further military action in the Middle East. With supply fears eased, oil lost its recent bid and now looks for the next driver of price action. A potential flare-up in Middle East tension however remains on the cards, leaving bearish oil sentiment at risk.
Strait of Hormuz: The World's Most Important Oil Chokepoint
The long-running US-China trade war has hit global economies hard and weighed heavily on the price of oil. OPEC supply cuts have tempered further losses but an end to the near two-year trade spat is needed to help reboot global growth. This Wednesday both sides have committed to signing phase one of a trade deal which would see tariffs rolled back, markets re-opened and a pledge by China to buy an additional $80 billion of US agricultural products over the next two years. While the market already knows the basic make-up of the deal, any deviation from these knowns, or any additional measures, will move risk markets and the price of oil.
The US Senate could also ratify the Unites States-Mexico-Canada Agreement (USMCA) next week, with the new deal succeeding the current North American Free Trade Agreement (NAFTA). This ratification should also bring a degree of stability to markets, although the impact of any signing is likely to be limited.
For a full rundown of all market moving economic data and events see the DailyFX Calendar
The daily chart shows that the recent sell-off has seen oil fall through its supportive trend started off the October 3 low just below $51.0/bbl. This trend line will now act as resistance until crude oil breaks and closes above. The CCI indicator does indicate that oil is currently oversold.
Crude Oil Daily Price Chart (January 2019 – January 10, 2020)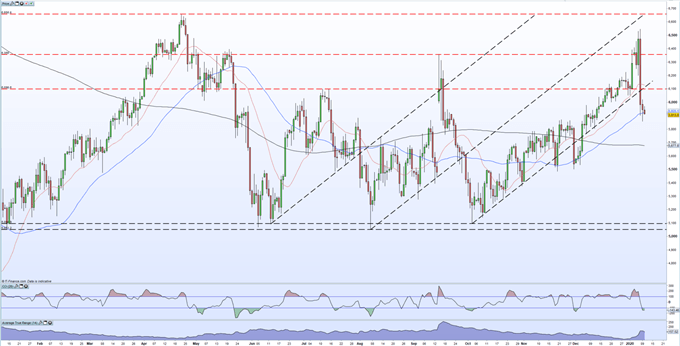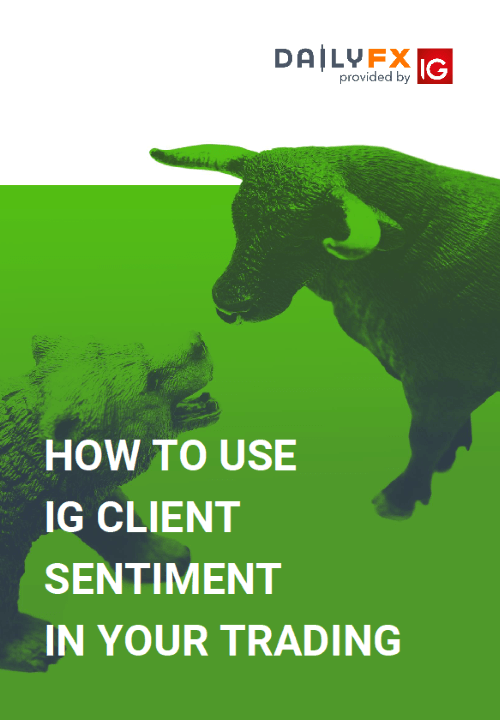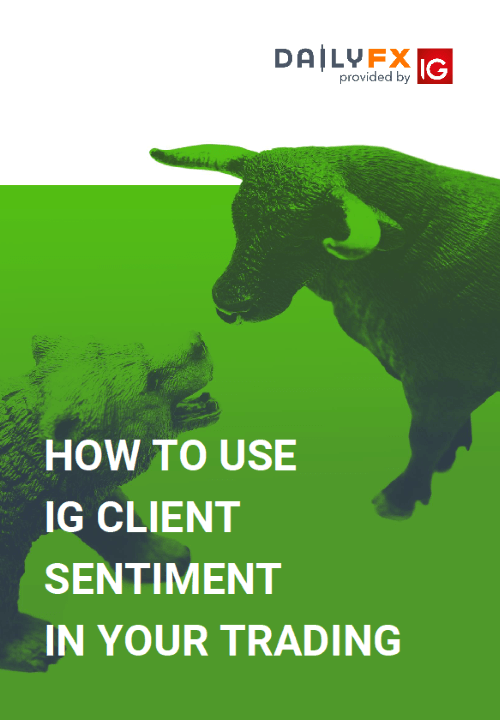 Recommended by Nick Cawley
Improve your trading with IG Client Sentiment Data
Traders may be interested in two of our trading guides – Traits of Successful Traders and Top Trading Lessons – while technical analysts are likely to be interested in our latest Elliott Wave Guide.
What is your view on Oil – bullish or bearish?? You can let us know via the form at the end of this piece or you can contact the author at nicholas.cawley@ig.comor via Twitter @nickcawley1.
TSX expected to shatter records in 2020 – CTV News
TORONTO —
TORONTO — Canada's main stock index is expected to shatter records in 2020 after starting the year up nearly three per cent to date, says an investment expert.
The S&P/TSX composite index should gain at least 10 per cent for the year, pushing it to about 19,000 points while outpacing U.S. markets, says Macan Nia, senior investment strategist at Manulife Investment Management.
"That is our base case and there's potential risk to the upside," he said in an interview after the market capped a strong week by hitting another record high.
Nia said markets are being propelled by stabilization in the global economy and low interest rates which central banks are unlikely to increase in the face of little inflation.
"There's nothing in near sight that would suggest that the party can't continue."
A catalyst for a correction or pullback could be disappointing earnings results, he said, noting that when valuations get high it only takes something minor to get a pullback.
Another could be the result of the Democratic primaries if Bernie Sanders or Elizabeth Warren win the party's nomination to take on U.S. President Donald Trump.
Either one would provide a "headwind for capital markets" Nia said, noting their calls to break up big tech companies that have driven stock market gains.
Former New York City mayor and businessman Michael Bloomberg and former U.S. vice-president Joe Biden are viewed as the most pro-business among leading candidates.
For now, there's a lot of optimism as the Phase 1 trade agreement between China and the U.S. has tamed investor anxiety.
The S&P/TSX composite index closed up 74.25 points at 17,559.02 after trading at a record high of 17,572.15.
In New York, the Dow Jones industrial average was 50.46 points at 29,348.10. The S&P 500 index was up 12.81 points at 3,329.62, while the Nasdaq composite was up 31.81 points at 9,388.94.
The TSX gained 1.9 per cent last week and 2.9 per cent year-to-date after gaining more than 19 per cent in 2019.
"A good end to a great week to a great start to the year followed by a great 2019," Nia said.
Markets were propelled by strong U.S. housing starts that were at the highest level since 2006 and factory output improving 0.2 per cent in December.
Although Chinese economic growth slowed to a 29-year low of 6.1 per cent last year amid a trade war with the U.S., the weakness seems to be normalizing, he said.
"That's providing optimism for markets that we're towards the end of this weakening and that we might be seeing an inflection point."
The Canadian dollar traded for 76.56 cents US compared with an average of 76.66 cents US on Thursday.
The key energy sector was the only one of 11 major sectors on the TSX to fall on Friday, led by a 4.1 per cent decrease in shares of Encana Corp. as natural gas plunged to a near four-year low.
The March crude contract was up five cents at US$58.58 per barrel and the February natural gas contract was down 7.4 cents at US$2.00 per mmBTU.
Materials was part of a broad-based rally, ending the day higher led by First Quantum Minerals Ltd. and Teck Resources Ltd. They climbed on higher gold prices as oil rigs increased in the U.S. for the first time in a couple of weeks and the possibility that 20-year U.S. bonds could weaken the U.S. dollar.
The February gold contract was up US$9.80 at US$1,560.30 an ounce and the March copper contract was down 0.15 of a cent at US$2.85 a pound.
"It just shows the general positive animal spirits for the markets at this point that's just a continuation of what we saw last year where you're seeing all sectors rise together."
This report by The Canadian Press was first published Jan. 17, 2020.
Ontario ticket takes Friday night's $50 million Lotto Max jackpot – CTV News
TORONTO —
A single winning ticket was sold in Ontario for the $50 million jackpot in Friday night's Lotto Max draw.
The draw also offered two Maxmillion prizes of $1 million each, but neither were won.
The jackpot for the next Lotto max draw on Jan. 21 will be approximately $12 million.
Bombardier's future in question, seeks debt-reduction – Business News – Castanet.net
The future of Bombardier Inc. is being called into question after the company said it was actively considering alternatives to reduce its staggering debt.
After exiting the commercial aircraft business, selling its aerostructures unit and unloading a large tract of land in Toronto, the company said it is working to reduce debt and "solve its capital structure." Bombardier's long-term debt stood at more than US$9 billion as of Dec. 31, 2018.
"We are actively pursuing alternatives that would allow us to accelerate our debt paydown. The objective is to position the business for long-term success with greater operating and financial flexibility," it said in a news release Thursday that warned about weaker financial results for 2019.
What that means is unclear, says Walter Spracklin of RBC Capital Markets.
"The company's rather opaque language about accelerating its strategic review to 'solve' its capital structure will require further clarity," he wrote in a report.
The language suggests some urgency and not just pushing out debt maturities, added Seth Seifman of JP Morgan.
"This suggests to us the potential to pursue strategic options, including a breakup and sale of all or part of the company," he wrote. "It may include one or both of Bombardier's two major businesses: bizjets and trains."
Bombardier's shares plunged more than 30 per cent to their lowest level in nearly four years following its release which pointed to a possible withdrawal from a partnership with Airbus in the commercial aircraft previously called the C Series.
The company said its financial miss is mainly due to actions taken to resolve challenging rail projects, the timing of milestone payments and new orders and the delivery of four business jets slipping into the first quarter of 2020.
The stock was down 54 cents at $1.25 in afternoon trading on the Toronto Stock Exchange.
The Montreal-based company said it is reassessing its ongoing participation in the Airbus partnership about two years after giving up a controlling stake in the program to Europe-based Airbus SE.
Airbus owns 50.06 per cent of the joint venture, Bombardier 33.58 per cent and Quebec 16.36 per cent after injecting US$1 billion in 2016.
While the A220 program is gaining orders as it proves its value, additional cash will be required to support the ramp-up of production, a delay in reaching break-even and lower returns over the life of the program, it said in a preliminary announcement of its fourth-quarter and 2019 results set to be released Feb. 13.
"This may significantly impact the joint venture value," Bombardier said, adding it will disclose any writedown next month.
Bombardier said it expects consolidated revenue for 2019 to total about US$15.8 billion and consolidated adjusted earnings before interest, taxes, depreciation and amortization of about US$830 million.
A total of 58 aircraft were delivered in the fourth quarter and 175 for the full year, including 11 Global 7500s.
Industry analysts called the financial warning negative with some cutting their price target for Bombardier's shares.
"The key question is how much closer is the company to solving these issues, and what comfort can we get that new issues of similar scope and magnitude will not recur," added Spracklin.