Economic hurt felt globally as nearly 60 countries report coronavirus cases – Global News
A deepening health crisis became an economic one too Friday, with the virus outbreak sapping financial markets, emptying shops and businesses, and putting major sites and events off limits.
As the list of countries hit by the illness edged toward 60 with Belarus, Lithuania, New Zealand, Nigeria, Azerbaijan and the Netherlands reporting their first cases, the threats to livelihoods were increasingly eyed as warily as the threats to lives.
"It's not cholera or the black plague," said Simone Venturini, the city councilor for economic development in Venice, Italy, where tourism already hurt by historic flooding last year has sunk with news of virus cases. "The damage that worries us even more is the damage to the economy."
Tedros Adhanom Ghebreyesus, director general of the World Health Organization, said the outbreak "has pandemic potential," but whatever terminology officials used, the rippling effects were clear.
Attractions including Tokyo Disneyland and Universal Studios Japan announced closures and events that expected tens of thousands, including a tour by the K-pop group BTS, were called off.

3:46


COVID-19: Chinese official reports 44 new deaths, drop in cases



COVID-19: Chinese official reports 44 new deaths, drop in cases
Investors watched warily as stocks fell across Asia and girded to see if Wall Street's brutal run would continue, while businesses both small and large saw weakness and people felt it in their wallets.
"There's almost no one coming here," said Kim Yun-ok, who sells doughnuts and seaweed rolls at Seoul's Gwangjang Market, where crowds were thin Friday as South Korea counted 571 new cases — more than China. "I am just hoping that the outbreak will come under control soon."
In Italy, where the count of 650 cases is growing, hotel bookings were dropping and Premier Giuseppe Conte raised the specter of recession. Shopkeepers like Flavio Gastaldi, who has sold souvenirs in Venice for three decades, wondered if they could survive the blow.
"We will return the keys to the landlords soon," he said.

2:33


Dow Jones nosedives nearly 1,200 points into correction territory



Dow Jones nosedives nearly 1,200 points into correction territory
The economic hurt came with anger in Bangkok, where tenants at the Platinum Fashion Mall staged a flash mob, shouting "Reduce the rent!" and holding signs that said "Tourists don't come, shops suffer. "
Kanya Yontararak, a 51-year-old owner of a women's clothing store, said her sales have sunk as low as 1,000 baht ($32) some days, making it a struggle to pay back a loan for her lease. She's stopped driving to work, using public transit instead, packs a lunch instead of buying, and is cutting her grocery bills. The situation is more severe than the floods and political crises her store has braved in the past.
"Coronavirus is the worst situation they have ever seen," she said of the merchants.
Some saw dollar signs in the crisis, with 20 people in Italy arrested for selling masks they fraudulently claimed provided complete protection from COVID-19, the disease caused by the virus. Police said they were selling them for as much as 5,000 euros ($5,520) each.
Japan's schools prepared to shutter and the country's Hokkaido island declared a state of emergency, with its governor urging residents to stay home over the weekend. The Swiss government banned events with more than 1,000 people, while at the Cologne Cathedral in Germany, basins of holy water were emptied for fear of spreading germs.
Globally, more than 83,000 people have fallen ill with the coronavirus. China, though hardest hit, has seen lower numbers of new infections, with 327 additional cases reported Friday, bringing the country's total to 78,824. Another 44 people died there for a total of 2,788.

2:29


Buses, trains sprayed with disinfectant as multiple COVID-19 cases reported in Iran



Buses, trains sprayed with disinfectant as multiple COVID-19 cases reported in Iran
South Korea has recorded 2,337 cases, the most outside of China. Emerging clusters in Italy and in Iran, which has had 34 deaths and 388 cases, have in turn led to infections of people in other countries.
___
Sedensky reported from Bangkok. Contributing to this report were Hyung-jin Kim and Tong-hyung Kim in Seoul, South Korea; Mari Yamaguchi in Tokyo; Preeyapa Khunsong in Bangkok; Renata Brito and Giada Zampano in Venice, Italy; Angela Charlton in Paris; and Frank Jordans in Berlin.
© 2020 The Canadian Press
Nobody seems to know what's going on with the economy – CNN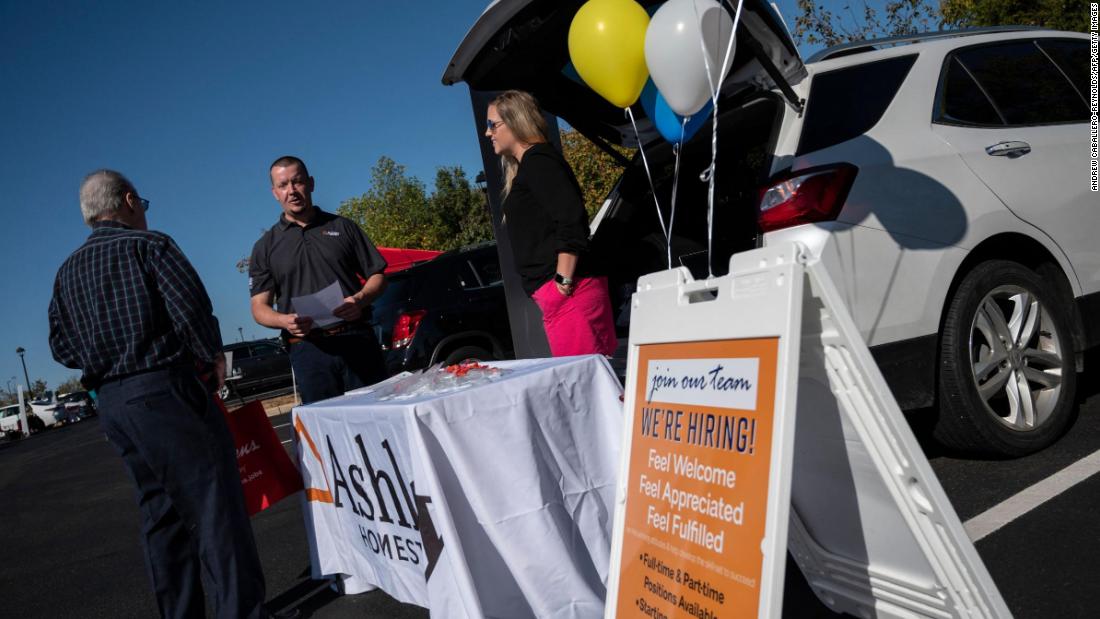 The economy is on the road to recovery from the coronavirus pandemic, reeling from inflation or a source of disappointment on jobs creation, depending on who you're talking to.
It's probably all three, and what happens from month to month seems to be something of a surprise. That element of unpredictability might be the most normal possible thing given the shock of the pandemic — the extraordinary government intervention to save the economy is unlike anything anybody alive today has ever seen.
It's hard to decide how important any single thing is.
Omicron Variant May Be Good For Economy – Forbes
The omicron variant of Covid-19 has sparked great fear. With time, we may find the fear to have been justified, but we may find the opposite: that this is good news for the economy.
It's still early days for our knowledge of omicron. Waiting to learn more seems to make sense, but consider this: Business decisions are being made every day. Any person who waits for perfect certainty—about the economy, technology or Covid-19—will never make a single decision. In many areas decisions have to be made this week. So it's worthwhile to consider how omicron may be good for the economy.
Omicron seems to be displacing the delta variant in South Africa. Ted Wenseleers showed that delta's share of total Covid-19 cases in South Africa has plummeted while omicron has surged. Because the early indications show that omicron was highly transmissible, it could well displace the delta variant around the world.
So far omicron has triggered a surge in infections in South Africa, but not a comparable increase in deaths. There's good reason for the virus to mutate to be less dangerous. Bugs that kill their hosts don't replicate as much as bugs that allow their hosts to remain alive. Many viruses in the past have evolved to be milder. We cannot take this idea too far, however.
The omicron virus may have mutated so that it has greater ability to infect those who already had been exposed to earlier variants. That's no surprise to South African scientists, who have observed a very high past infection rate in their population. The virus could not get ahead by finding people never exposed to any version of Covid-19, so it found a way to infect the previously ill, this theory goes.
BioNTech CEO Ugur Sahin said recently that current vaccines probably help protect against severe illness from the omicron variant, and that new vaccines are under development that would be more targeted against omicron. Given the speed with which our vaccines were developed, we may have new versions being tested in the lab right now. The question will be how long we have to wait for regulatory approval.
From an economic forecasting viewpoint, business leaders should consider the upside potential of omicron. Although it is way too early to be sure, we may find that the disease becomes dominated by a less dangerous mutation. Illness would continue if this happens, but with fewer deaths and hospitalizations. People would come to feel more comfortable dining out, traveling and seeking routine non-Covid healthcare tests and procedures. The rosy view is far from certain, but current evidence is not more pessimistic.
Companies that that are especially sensitive to the Covid pandemic should try to delay big decisions. We'll have better information in the coming weeks. But decisions that cannot be delayed should probably consider the possibility of a stronger economy rather than greater Covid problems.
Can the global economy battle through another COVID-19 setback? – Aljazeera.com
Video Duration 26 minutes 00 seconds 26:00
From:
Counting the Cost
A new coronavirus variant has forced governments to impose travel bans just as economies were starting to recover.
Last week, after scientists in South Africa identified a new coronavirus variant, borders were suddenly closed off to passenger travel from Southern African countries, oil prices fell more than 10 percent, and stock markets took a hit.
Markets and economies are expected to face weeks of uncertainty as investors closely watch for updates on Omicron. What comes next largely depends on what scientists discover and how quickly they do so.
Also, green hydrogen has been hailed as the energy of the future; can it help decarbonise economies?